On this episode of Entertainment & Sports Today, and Entertainment Today TV, we will take you right down on the red carpet for interviews with actor Dylan McDermott who talks about his hit TV show : "LA to Vegas", with Entertainment Today's TV Show Host – Margie Rey, and then Margie and our reporter Melanie Murphy interview Star Wars Icon : Mark Hamill. Then our Sports reporter : Richard Marcella takes you right down on the race track at the Indy 500 to show you the best PIT CREW in the racing business!, and speaking of Sports- Margie does an interview where you will leard more about a great running shoe called- HOKA ONE ONE, and their Bondi 5 running showe- which is great for all types of athletes, people who workout a lot, and for people just to use everyday – to give them better protection and support- which our reporters can verify for you that it does this and much more ! In fact it even helps to improve your feet if you happen to have inflammation : 
Hoka One One Running Shoes : HOKA ONE ONE was created with one goal in mind — make running easier, and is synonymous with premium cushioning . Meta-Rocker, or wheels for your feet, is all about the geometry, which combine a low heel-toe drop, with  unique-shaped midsoles and signature HOKA cushioning to complement a runner's normal gait cycle and drive you forward. The Active Foot Frame beds the heel and foot deeply into the midsole, as opposed to sitting on top. This means that every HOKA shoe offers guidance without the need for posts or other constricting elements. The Active Foot Frame functions like a bucket seat in a race car by cradling and supporting your foot. For more details go to HokaOneOne.com
Then we have Entertainment Today's Junior Reporter – little 7 year old Sarah, who takes you to Carlsbad, California to Legoland for the Lego City: Deep Sea Adventure SUBMARINE RIDE Grand Opening! Entertainment & Sports Today was there to be part of this amazing grand opening event, along with Sarah -who being only 7 years old – did a great job of interviewing The Submarine Captain, and along with her 5 year old sister – Caroline, was posing for photos, and talking to people all over LEGOLAND® California Resort, that includes LEGOLAND® California, SEA LIFE® aquarium, LEGOLAND® Water Park, LEGOLAND® Hotel and LEGOLAND® Castle Hotel.  Photo below of Sarah & Caroline :
Sarah is already a celebrity , as you can see in the below photo : Republican presidential candidate and former Massachusetts Gov. Mitt Romney holds up Sarah Winick, 7 months, during a campaign stop at Valley Plaza shopping center on July 20, 2011 in Los Angeles, California. Romney criticized President Barack Obama's handling of the economy during the brief campaign event: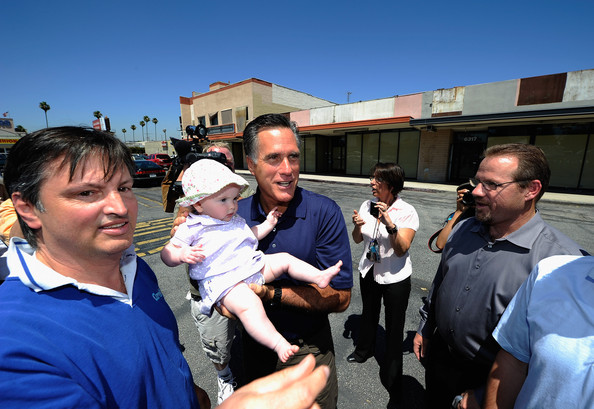 Then in our last news segment Entertainment Today TV's Show Host : Margie Rey, and Reporter Renee Esebag, take you to Hollywood for an interview with music legend and icon, and Record Producer: Gladys Knight.  They had the rare privelage to sing together with Gladys- in a very emotional moment ! Below our news team at one of many Red Carpet Gala Events: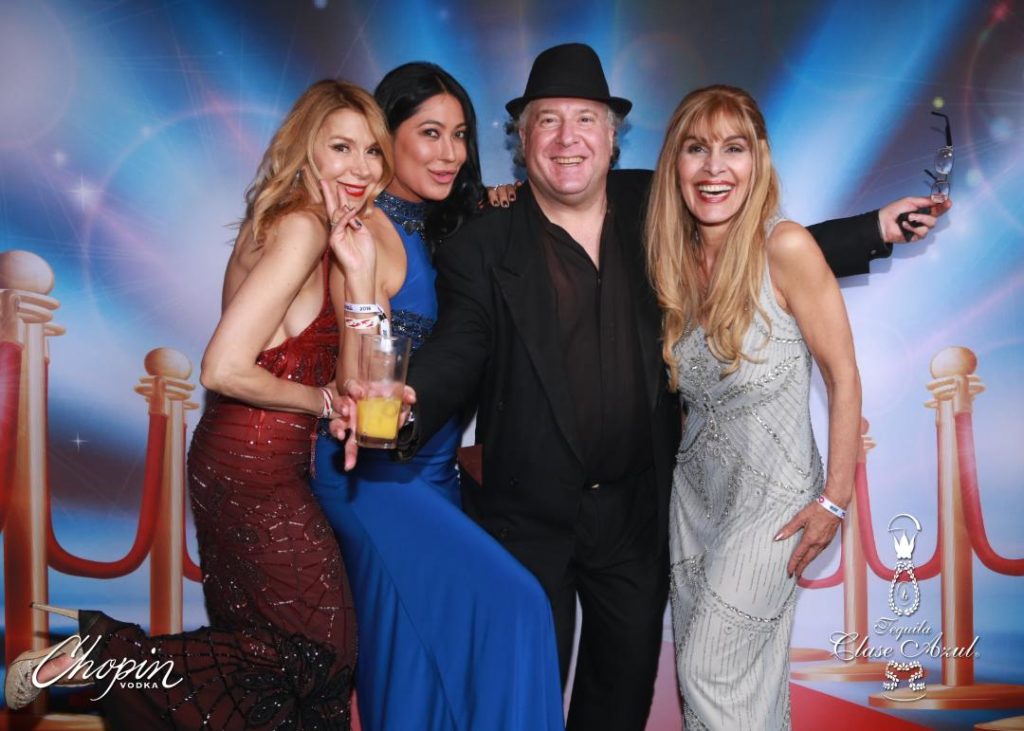 For the complete story go to: entertainmentandsportstoday.com, on Facebook & Instagram: @entertainmentandsportstoday , and Youtube.com/entertainmenttodaytv  @MsGladysKnight #DylanMcDermott @Dylan.McDermott  #LAtoVegas @LAtoVegasFox #MarkHamill @Hamillhimself  #StarWars @StarWars #SarahWinick @mittromney
To learn more about the best running shoes that you can buy go to: HokaOneOne.com 
Visit LEGOLAND.com/deepsea2018.  www.LEGOLAND.com or call (760) 918-LEGO (5346)  877-754-4922 #LegoLand @LegoLandCalifornia  
For a very special Thanksgiving Day Feast go to The Sportmen's Lodge Event Center. Call: 818-755-5000 or E-Mail: Receptionist@sportsmenslodge.com to make reservations. Located On Ventura Blvd. and Coldwater Canyon in Studio City. @sleventcenter
 For low cost bus travel in the USA go to MegaBus.com.