On both days before The LA Marathon was The Health & Fitness Expo at The LA Convention Center : with 120 vendors with great health related products for Athletes and Non-Athletes alike, such as some of the vendors below.
In this news segment you can see when our reporter Margie Rey interviews the reps at their booths for:
Hoka One One Running Shoes : HOKA ONE ONE was created with one goal in mind — make running easier, and is synonymous with premium cushioning . Meta-Rocker, or wheels for your feet, is all about the geometry, which combine a low heel-toe drop, with  unique-shaped midsoles and signature HOKA cushioning to complement a runner's normal gait cycle and drive you forward. The Active Foot Frame beds the heel and foot deeply into the midsole, as opposed to sitting on top. This means that every HOKA shoe offers guidance without the need for posts or other constricting elements. The Active Foot Frame functions like a bucket seat in a race car by cradling and supporting your foot.  J-Frame™ supports and guides your foot without the use of heavy, rigid or unforgiving materials. It gets its name from the "J" shape, which uses a firmer density foam to support the inside of your foot and heel. It's stability plus HOKA comfort. PROFLY™ is a dual-density midsole with a forgiving landing and a responsive toe off. That means they use softer cushioning in the heel and firmer foam in the forefoot, so you can land comfortably, but push off quickly.

 Below- Men's Bondi 5: 

Physicool Rapid Relief : Their medically formulated Coolant is used globally throughout hospitals, physiotherapy practices, sport arenas and at home. The versatile Physicool Cooling Bandage has proved to greatly reduce swelling and inflammation, reducing pain whilst helping speed up the recovery process, getting people back up on their feet fast!  
Physicool is a unique cooling bandage impregnated with rapidly evaporating alcohols. The alcohols react to the body heat and evaporate when the bandage is worn. This evaporative process draws heat out of the warmest source – local underlying tissue. Whilst the deep tissue is cooling down the compression will modify the inflammatory response, helping healing and recovery.
Thermographic Imaging
Research using thermographic imaging shows that a Physicool bandage applied to the lower leg reduced tissue temperature by 10°C after 10 minutes (image 4) and continued to fall.
Image 1. Temperature before exercise
Image 2. Temperature after 15 minutes of moderate exercise – no bandage
Image 3. Temperature taken 5 minutes after the bandage was applied
Image 4. Temperature 10 minutes after the bandage had been applied – showing a 7°C drop
Image 5. Temperature 15 minutes after the bandage had been applied – showing a 10+°C drop
Image 6. Temperature 60 minutes after the bandage had removed. The bandage was applied for 30 minutes
Each bandage will cool for 2 hours. The cooling benefits of Physicool outlast those of ice packs, sprays or gels.
The science of cooling by rapid evaporation
Evaporation is a process which involves a liquid changing to a gas. When a liquid evaporates it loses the warmest particles first, the remaining particles are cooler. Alcohol evaporates at a lower heat and at a faster rate than water. This gives a faster and greater rate of evaporation. The coolant draws the warmest particles away from the deeper tissues, which results in a cooling benefit.
Physicool cooling with open-cell technology
The Physicool bandage has been scientifically developed to bind the coolant to the surface of the bandage and ensure a sustained delivery of coolant. This is achieved through the unique weave of the bandage which employs open-cell technology which traps the coolant in the 'cells' and releases a continual cooling effect.
More coolant can be sprayed directly into the bandage if a further period of cooling is required. There is no need to remove the bandage to do this, due to the exceptional binding effect of Physicool.
Cryotherapy
Cryotherapy (cooling therapy) is widely used as a beneficial treatment in both the early management and the rehabilitation of soft tissue injuries. The temperature of the underlying tissues is reduced by the withdrawal of heat away from the body to achieve a therapeutic effect; reducing tissue temperature, blood flow, pain, and metabolism in the affected area. When Physicool is used correctly, the bandage will feel warm to the touch on the outside.
Physicool combines compression and support with sustained cooling. Research shows that the therapeutic benefits of cold therapy are enhanced by the simultaneous compression of the affected area (Capps, 2007). The aim of compression is to stop haemorrhaging and reduce swelling. 
Air Relax Air Compression Therapy : Dynamic Compression Enhances Pressure-to-Pain Threshold in Elite Athlete Recovery: Exploratory Study: "Athlete recovery-adaptation is crucial to the progress and performance of highly trained athletes. The purpose of this study was to assess peristaltic pulse dynamic compression (PPDC) in reducing short-term pressure-to-pain threshold (PPT) among Olympic Training Center athletes after morning training. Muscular tenderness and stiffness are common symptoms of fatigue and exercise-induced muscle microtrauma and edema….Difference score results showed that the experimental group's PPT threshold improved after PPDC treatment immediately and persisted the remainder of the day after afternoon practice….We conclude that PPDC is a promising means of accelerating and enhancing recovery after the normal aggressive training that occurs in Olympic and aspiring Olympic athletes. A single bout of whole-leg, peristaltic pulse external pneumatic compression upregulates PGC-1α mRNA and endothelial nitric oxide sythase protein in human skeletal muscle tissue. Peristaltic pulse dynamic compression of the lower extremity enhances flexibility. "This study investigated the effects of peristaltic pulse dynamic compression (PPDC) on range-of-motion (ROM) changes in forward splits….The rapid acute changes in ROM (PPDC: right 25.3%, left 33.3%; CONT: right 12.2%, left 1.0%) support the premise that changes in ROM were dependent on mechanisms other than tissue structural changes and/or stretch tolerance. PPDC provides a means of rapidly enhancing acute ROM requiring less discomfort and time." Peripheral conduit and resistance artery function are improved following a single, 1-h bout of peristaltic pulse external pneumatic compression.  
"The purpose of this study was to determine the acute effects of a single bout of peristaltic pulse External pneumatic compression (EPC) on peripheral conduit and resistance artery function….Acutely, whole limb, lower pressure EPC improves conduit artery endothelial function systemically, but only improves RH blood flow locally (i.e., compressed limbs).​" DVT Prevention: Intermittent Pneumatic Compression Devices. "Intermittent pneumatic compression (IPC) devices are used to help prevent blood clots in the deep veins of the legs. The devices use cuffs around the legs that fill with air and squeeze your legs. This increases blood flow through the veins of your legs and helps prevent blood clots….​".
Kool 'N Fit Sport Muscle Therapy Spray : KOOL 'N FIT® Pain Relieving is a powerful external, all natural, hypoallergenic formula that delivers fast, deep penetrating and effective pain relief for joints and muscles. It is good for arthritis, minor back pain, fibromyalgia, neck pain and other aches and strains. KOOL 'N FIT® Pain is an easy-to-use spray that requires no rubbing and no messy residue. It has a refreshing aromatherapy scent and generates a feeling of well-being. Apply on the large skin area and allow the deep penetrating action to go to work with no irritation or inflammation of the skin. 
Ingredients: SD-40 Alcohol, De-ionized Water, Menthol, Camphor, Pine Oil, Eucalyptus Oil and other essential oils. Their formula meets the highest international standards and is manufactured under the strictest quality control by our FDA licensed laboratory.
Real Time Pain Relief : A unique blend of nature's ingredients offers relief where it's needed, at the same time triggering the body's own pain relieving mechanisms; Get targeted, fast pain relief in minutes with this powerful formula for acute and chronic pain, including simple back aches, deep muscle pains, muscle strains, sprains, bruises, cramps, and more than 150 types of arthritis. High-quality proprietary blend of 17 of nature's ingredients, this product includes menthol, aloe vera, arnica, capsicum, glucosamine, chondroitin, willow bark, emu oil, peppermint oil, and other quality ingredients. Formula absorbs fast; smells great, no greasy feeling, or unpleasant residue on skin or clothing, so you can use it anytime anywhere. A tested and proven safe product; FDA-registered, over-the-counter (OTC) medicine; NO GMOs, NO parabens, NO SLS, and NO artificial colors so you get more nourishment per application.  Nature's Ingredients of this topical analgesic lotion Offer Relief From: Arthritic Pain,  Back Pain, Bruises, Bursitis, Carpal Tunnel Syndrome, Gout, Joint Pain, Muscle Strain, Osteoarthritis, Sprains, Tendonitis, And Much More!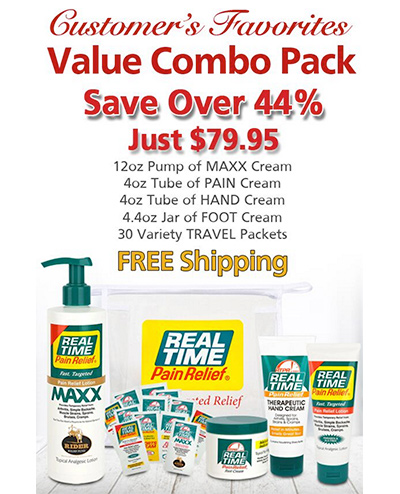 Defunkify Active Wash Laundry Detergent : Defunkify has a revolutionary heavy-duty detergent products that are mercilessly tough on stubborn stains and awful odors.  Defunkify has  a team of scientists who were convinced that laundry could be done better.
Gone are the days of washing and rewashing your clothes to remove the stench from yesterday's satisfying-yet-super-sweaty workout. When you experience their  heavy-duty detergent products, you'll be blown away at just how great they work. As if you couldn't love Defunkify any more, all of their  products are environmentally friendly. With Defunkify, you, your family, and the planet can be clean and green !
Our news staff of: Margie Rey, Steve Taylor, John Gumboc, and Richard Marcella –will be bringing you more in depth news segments on all of these great products that were at The LA Marathon Health & Fitness Expo, and more news stories from race day at The 2018 LA Marathon . For the complete story go to: entertainmentandsportstoday.com, on Facebook & Instagram: @entertainmentandsportstoday , and Youtube.com/entertainmenttodaytv www.lamarathon.com @lamarathon HokaOneOne.com Physicool.com Air-Relax.com KoolNFitSport.com BPainFree2day.com Defunkify.com @hokaoneone @airrelax @Real.Time.Pain.Relief @defunkify