The Legendary and Iconic "Gangsta's Paradise" Rapper Coolio died Wednesday at 59 years old, of a heart attack, at a home of an Los Angeles area friend. He was one of hip-hop's biggest names in the 1990s.  Coolio lived in Compton, California, where he studied at community college, and was a volunteer firefighter, and worked security in airports. "This is sad news," Ice Cube said on Twitter. "I witness first hand this man's grind to the top of the industry. Rest In Peace, @Coolio." Our TV news staff first interviewed Coolio at The Grammy Awards at the Shrine Auditorium, in 1995, and many times after that, like at The Billboard Music Awards at the MGM Grand in Las Vegas, when they had the "Billboard Bash".
Below is a look back to a few of the times that Coolio was on our TV show. He was always very giving of his time with us, both for interviews many times on our TV show at major events, and also on a personal basis. A great artist that will be missed by all of us!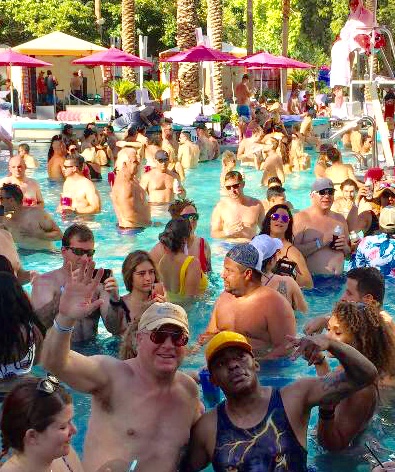 Me and Rapper Coolio live right now live from The Flamingo Go Pool in Las Vegas after an amazing concert from a stage right next to the water!
Coolio had the crowd going wild as he performed all of his Grammy Winning hit songs like "Gangsta's Paradise",  as he went up close with all his fans, and then after his concert he jumped in the pool to meet everyone and was so nice to pose for photos as you see us here in the middle of the pool: Coolio in a yellow cap and green tank top, and me in a light brown cap and sunglasses: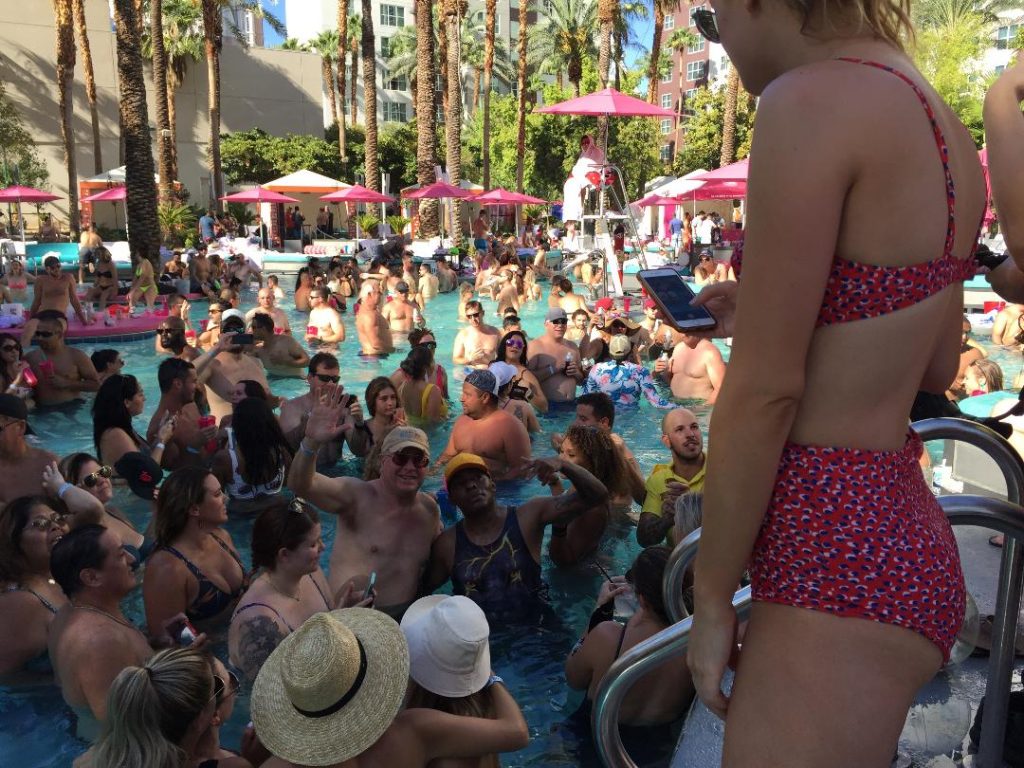 Artis Leon Ivey Jr., known by his stage name Coolio, is an American rapper, actor, chef, and record producer. Coolio achieved mainstream success in the mid-to-late 1990s with his albums It Takes a Thief, Gangsta's Paradise, and My Soul. Below photo taken from right in front of the stage during the show: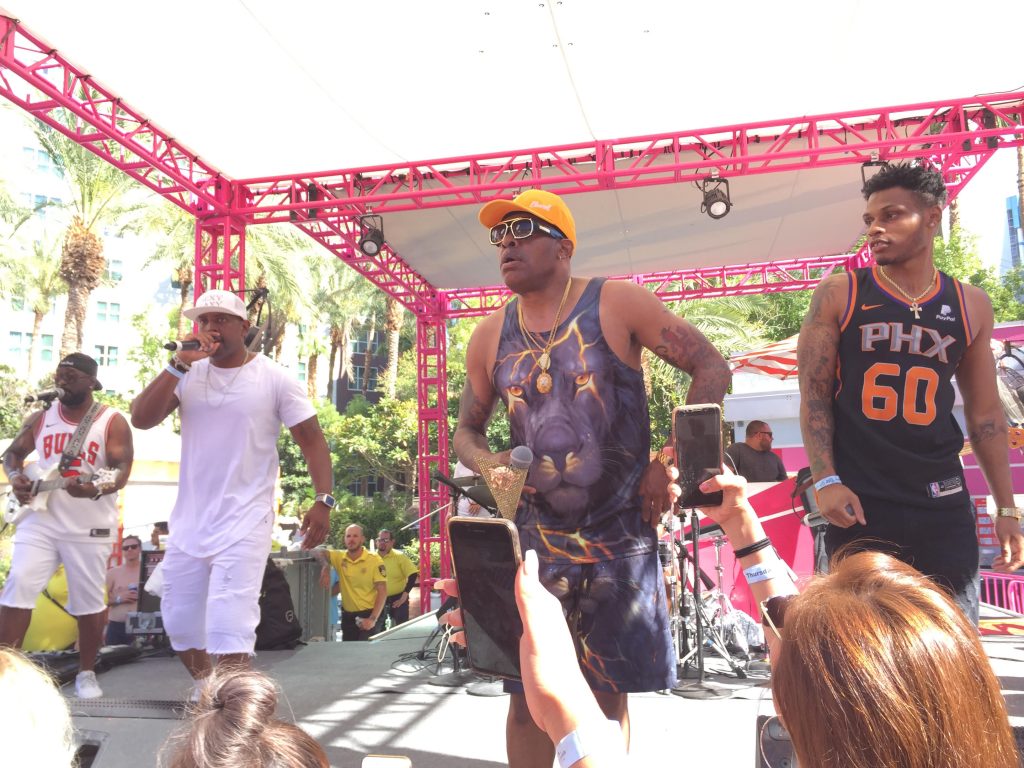 He is best known for his 1995 Grammy Award-winning hit single "Gangsta's Paradise", as well as other singles "Fantastic Voyage", "1, 2, 3, 4" and "C U When U Get There". He was also known for rapping the theme song for the mid-to-late 1990s Nickelodeon series Kenan & Kel. Coolio has since gone on to release albums independently and has also become a chef, creating a web series titled Cookin' with Coolio and releasing a cookbook. Below photo taken from right in front of the stage during the show as Coolio slides back and forth to one of his hit songs: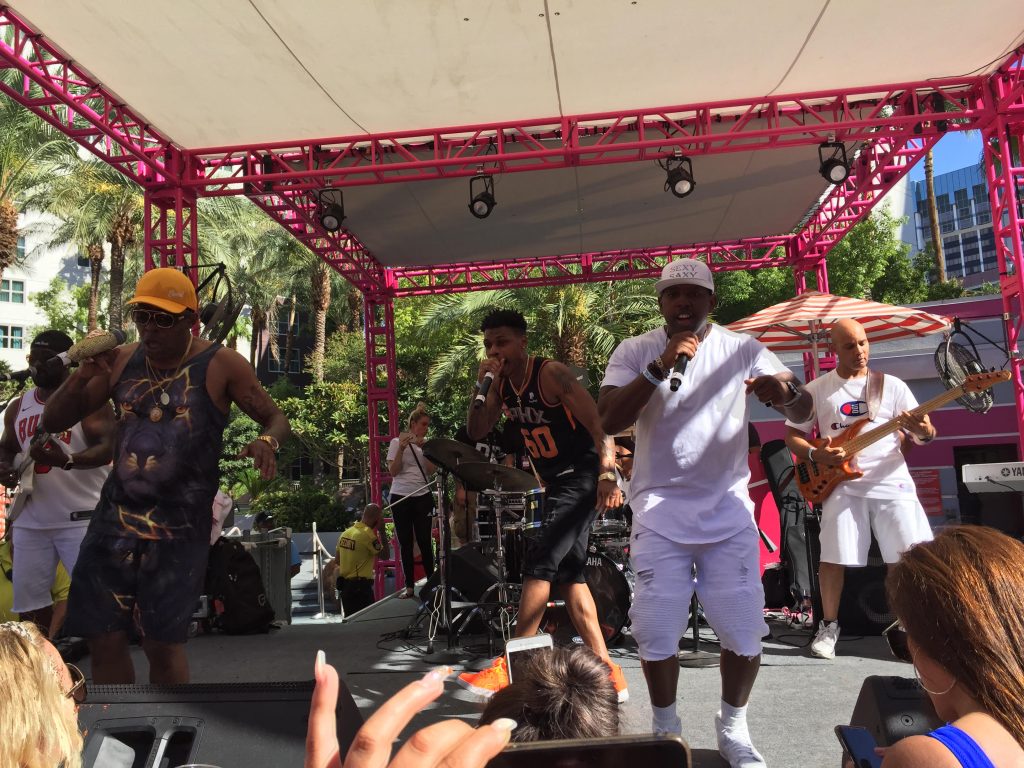 Ivey originally rose to fame as a member of the Gangsta rap group WC and the Maad Circle alongside WC and his brother, the late Crazy Toones.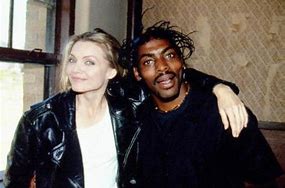 "Gangsta's Paradise"
 was released on Coolio's album of the same name, in 1995. Coolio made that song featuring R&B singer LV for the 1995 movie
Dangerous Minds
, that was used as the movie's soundtrack.   It samples the chorus and instrumentation of Stevie Wonder's 1976 song "Pastime Paradise". The song was listed at
number 85 on Billboard's Greatest Songs of All-Time and number one biggest selling single of 1995 on U.S. Billboard.
In 2008, it was ranked number 38 on VH1's 100 Greatest Songs of Hip Hop! The movie starred
Michelle Pfeiffer
, who played a an ex-Marine turned High School teacher, who struggles to 
connect
 with her students in an inner city school.
As in his signature hit song: "Gangsta's Paradise": "As I walk through the valley of the shadow of death, I take a look at my life and realize there's not much left, 'cause I've been blastin' and laughin' so long, that even my mama thinks that my mind is gone."
Before, During, and After the Concert: it was a "wild pool party" !!! as Coolio posed for photos with everyone that asked him for one, and signed autographs – great guy ! You can see him in the below photo in the pool wearing a yellow cap with a green tank top- posing with a group of his fans, and I am in a light brown cap wearing sunglasses :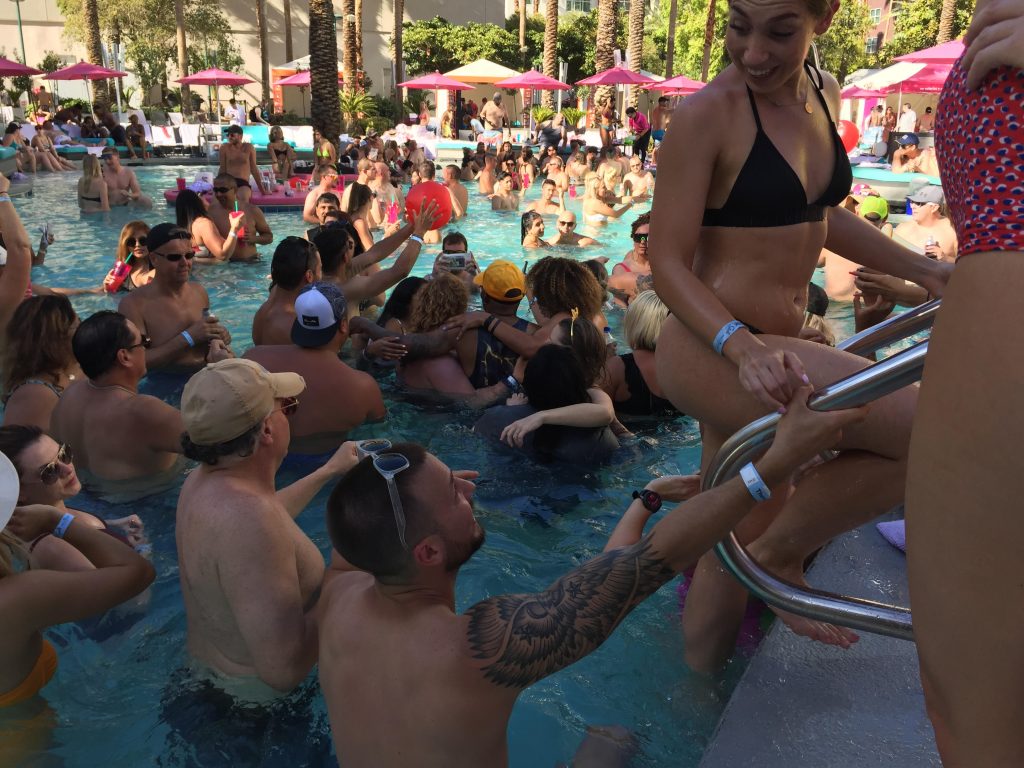 Our TV Show host: Margie Rey was able to get an exclusive interview with Coolio, that was a great in-depth interview, with this American rapper, actor, chef, writer, and record producer, and Grammy Winner. In below photo Margie goes up close and personal with Rapper Coolio at a Grammy Award Event in West Hollywood: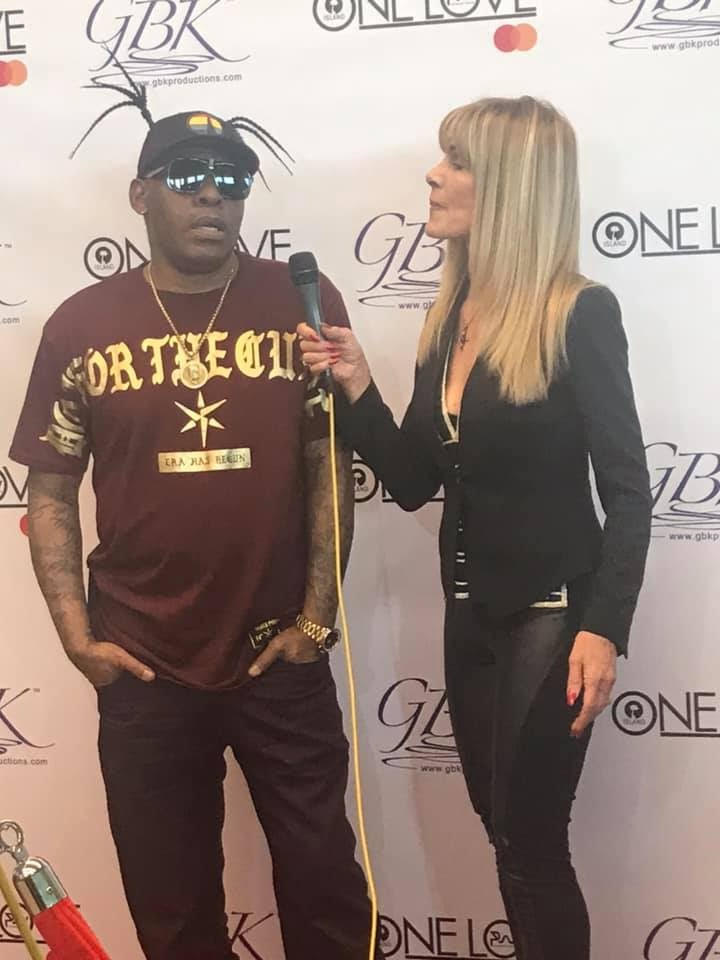 The Flamingo Go Pool is the place to be, and one of the hottest pools in Las Vegas, with big name artists that perform on a stage built right by the water of the pool. It is like a Tropical Paradise- with caves, mountains, cliffs, a fun water slide and lazy river, and many palm trees, and a nature habitat with Pink Flamingos and many other birds, fish, and animals to see. On Holiday weekends there are free drinks given away by Liquor company sponsor models. Coming up this Saturday will be another Rapper : "Ma$e" who will also perform at The Flamingo Pool: