Los Angeles has not hosted a Super Bowl since 1993- that's almost 30 years since we were lucky enough to be present in Pasadena for the big game, and then celebrate in The Santa Monica Civic Auditorium with The Dallas Cowboys and their Quarterback Troy Aikman, when they won the Super Bowl by beating the Buffalo Bills.
So, Los Angeles pulled out all the stops for everyone from around our country and the world, and had some of the greatest events, parties, and concerts that we have not seen in LA for the Super Bowl in almost 3 decades!
For Super Bowl LVI, in a very thrilling game on Sunday, Feb. 13, 2022, the Los Angeles Rams won their first Super Bowl since they moved back to Los Angeles from St. Louis in 2016, beating the Cincinnati Bengals 23 – 20 on Los Angeles's own home turf at Sofi Stadium in Inglewood, California. This was only the second time in Super Bowl history that a team won the Super Bowl with a home field advantage, playing in their own stadium! Towards the end of the game, late in the 4th quarter the Bengals were only 1 yard away from going ahead to win the game, but the great defense of the Rams stopped the Bengals in their place, for the Rams to cement their victory by 3 points over the Bengals!
In this
Los Angeles Rams
Super Bowl Champion
Victory photo are (L-R) – The Los Angeles Rams #77 
Tackle
and National Football League's Walter Payton Man of the Year: 
Andrew Whitworth
, NBC sportscaster: Michael Tirico interviewing 
Sean McVay
(with back to photo) the
head coach
for the Los Angeles Rams, and #9 
Matthew Stafford
the winning 
Quarterback
for the Los Angeles Rams:  
At age 40, Whitworth became the oldest offensive lineman to start in a Super Bowl and he played an integral role in the Rams' championship run, and to continue his celebration he will serve as the grand marshal for the WISE Power 400 on Sunday, Feb. 27, and will give the command to start engines for the first NASCAR Cup Series race at the high-speed, 2-mile oval of the Auto Club Speedway since 2020.
On the Eve of the Los Angeles Rams Super Bowl Win, was the biggest and best party of all of Super Bowl week the: "Sports Illustrated the Party x Palm Tree Crew" and Concert, at the beautiful Century City Park, with over 2500 people partying till past 2am! So, check out our feature video show with clips from this concert.
It was a star-studded night, with VIPs, Athletes, Celebrities, Movie & TV Actors, Businesspeople, 4 Billionaires, Models and Musicians, that were out in full force to celebrate the Super Bowl, where the Home Team LA Rams had the home field advantage at their very own stadium- SoFi Stadium– which has only happened one other time in Super Bowl history!
To mention just a few of the celebrities that were there:
Leonardo DiCaprio, Tobey Maguire, Ryan Phillippe, Tia Carrere, and current
NFL stars
and
Hall of Famers including Terrell Owens,
Jerome Bettis, Charles Woodson, Sterling Shepard, Zach Wilson, Christian McCaffrey, Daniel Jones, and George Kittle. There was c
omedians Jeff Ross, and Kevin Hart. 
Photo Credit:
 Christopher Polk/Polkimaging – ABG Entertainment and Talent Resources Sports Presents Sports Illustrated the Party x Palm Tree Crew. 
In below photo: Kevin and Eniko Hart joined friends to watch Jack Harlow and Kygo perform at the Sports Illustrated the Party x Palm Tree Crew presented by ABG and Talent Resources Sports: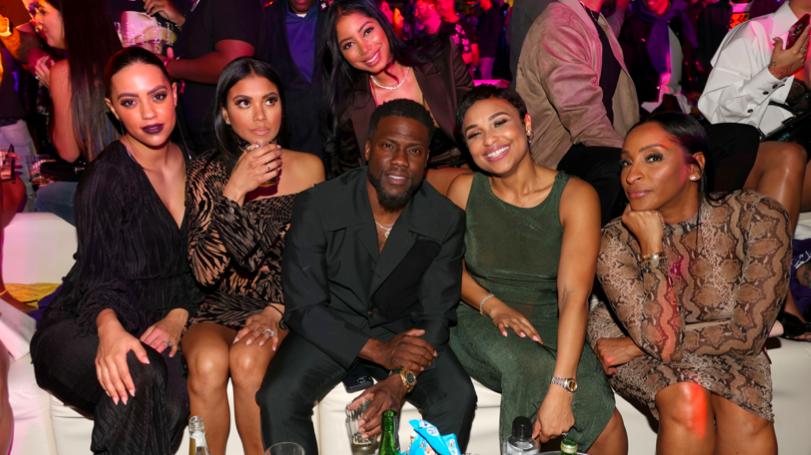 LA Lakers legends and world champions: Shaquille O'Neal, and Ron Artest- who now goes by Metta World Peace.  Photo below
at the Super Bowl "Sports Illustrated the Party" in Century City Park, as we are talking with
 Metta World Peace- Ron Artest
/ LA Laker Legend and NBA World Champion with Koby Bryant and Shaquille O'Neal: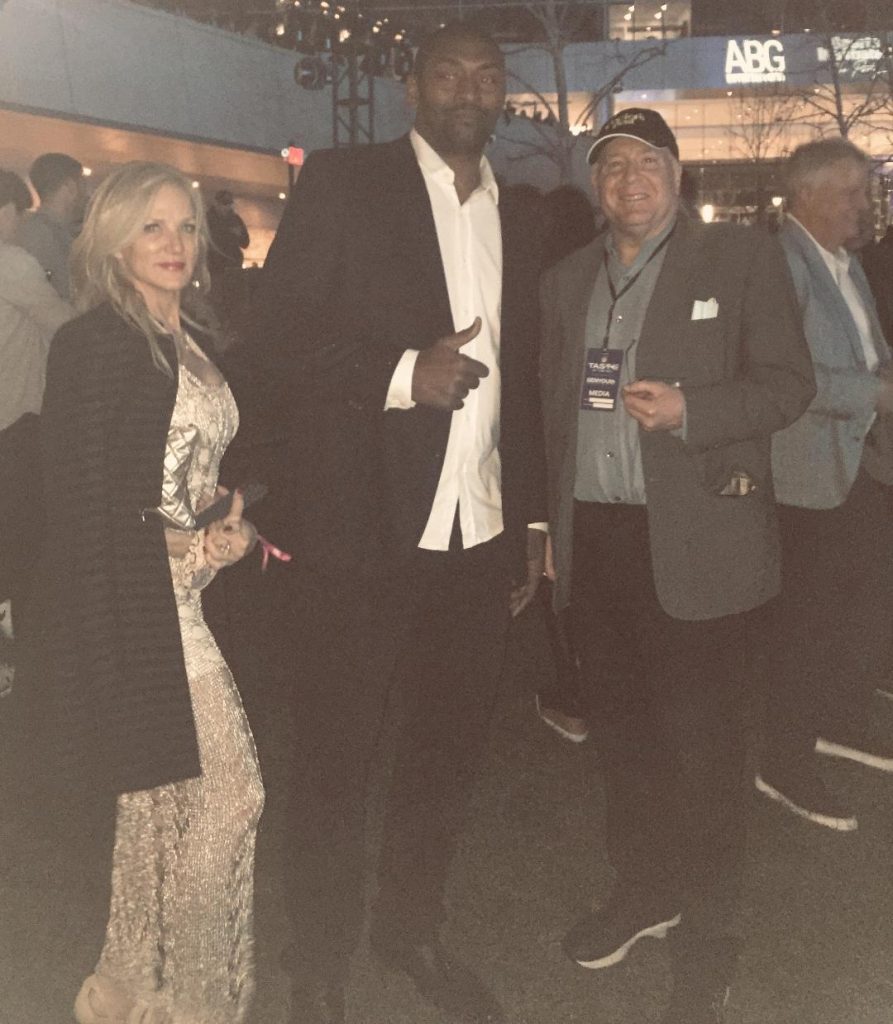 DJ Irie
hosted this event on Saturday night, and also performed the very next day for 4 hours at the
Super Bowl Players Tailgate Party by SoFi Stadium
at Hollywood Park Casino, on Super Bowl Sunday, as
The LA Rams beat the Cincinnati Bengals 23 to 20
in a thrilling game: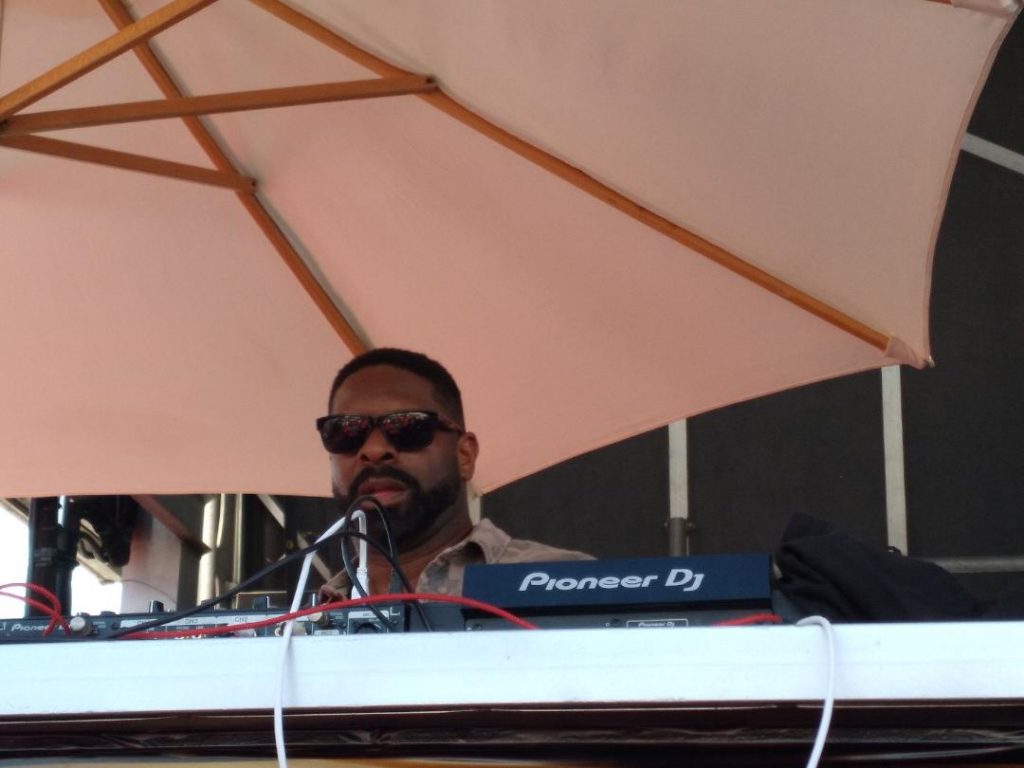 Then this amazing concert started off with the
Goldman Sachs CEO David Solomon
who DJ'd for an hour from 11am to 12 midnight. Most people don't know that Solomon has a side gig for some time now and goes by
DJ D-Sol!  Below photo:
 Solomon performing up on stage as a DJ: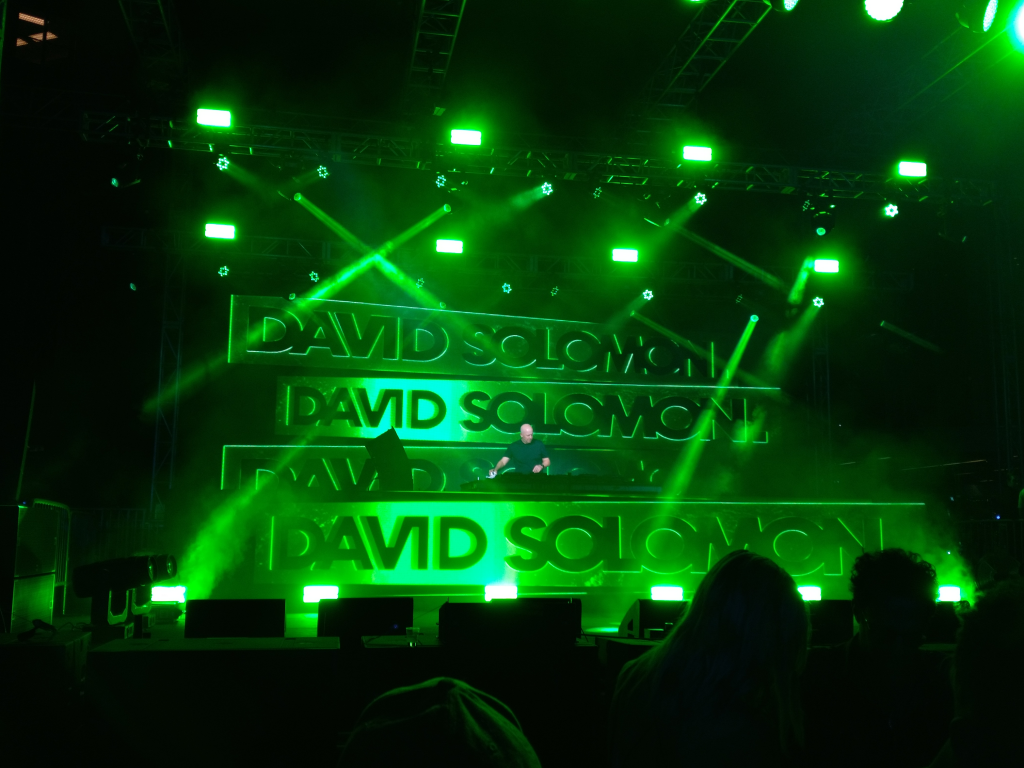 Amazon founder and Billionaire Jeff Bezos liked Solomon's DJ performance, as did Billionaire and Shark Tank Star Daymond John, but Billionaire Investor Josh Harris said that "Solomon's gig didn't look too difficult ". The successful Belarusian-American entrepreneur, and venture capitalist: Gary Vaynerchuk also was there to witness this great concert.
Then there were excellent performances by
Jack Harlow,
and
Kygo.
Then as a special surprise for the evening, 
Kygo brought out Joe Jonas
 and the rest of 
DNCE
 to perform their hit songs together "Cake by the Ocean," "Dancing Feet," and more. 
Photo Credit:
 Christopher Polk/Polkimaging – ABG Entertainment and Talent Resources Sports Presents Sports Illustrated the Party x Palm Tree Crew.
In Photo below: Kygo brought out special guest Joe Jonas and his band DNCE
to perform their upcoming new release at Sports Illustrated the Party x Palm Tree Crew the Party: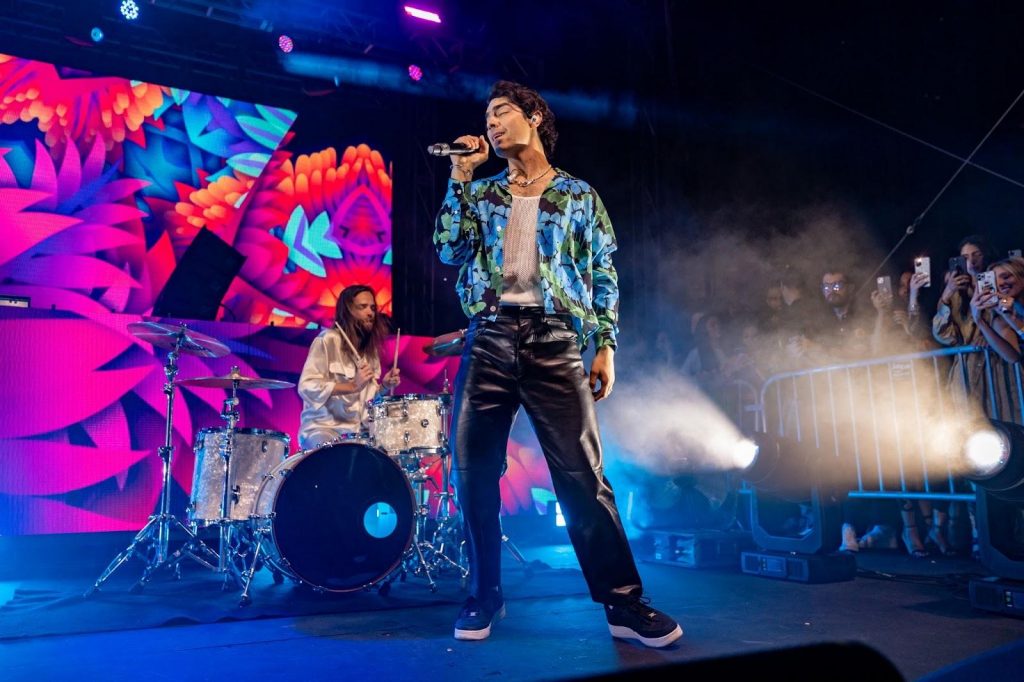 In the entertainment capital of the world for the biggest party of the Big Game weekend, Sports Illustrated delivered everything fans have been waiting for, to make this a Super Bowl event that everyone will always remember!
From the amazing
"Sports Illustrated the Party"
 the large crowd of about 2500 people, and in front of the stage are left to right are Richard, Belinda, Spencer, Steve, and Monica: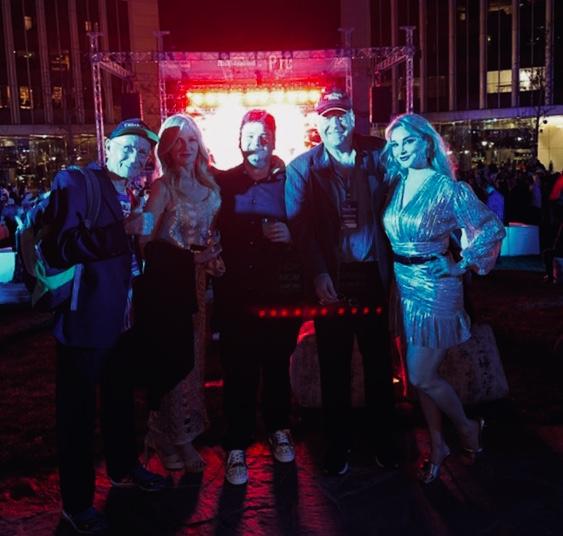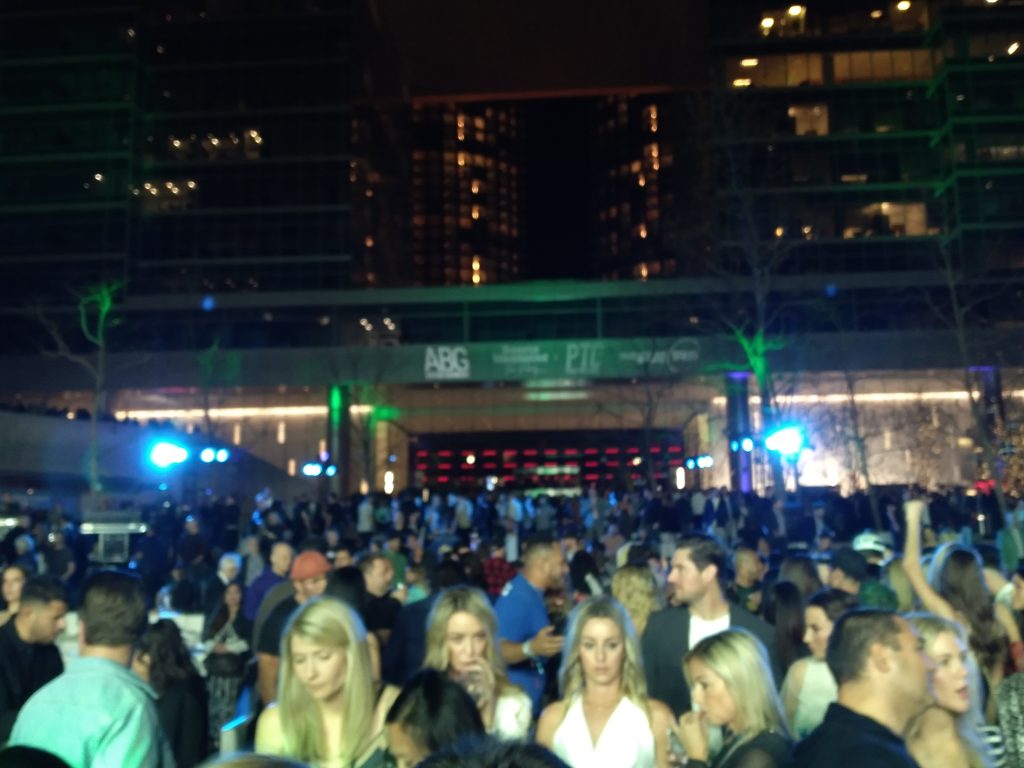 Russell Wilson and Ciara enjoyed a night out.  Photo Credit: Christopher Polk/Polkimaging – ABG Entertainment and Talent Resources Sports Presents Sports Illustrated the Party x Palm Tree Crew.: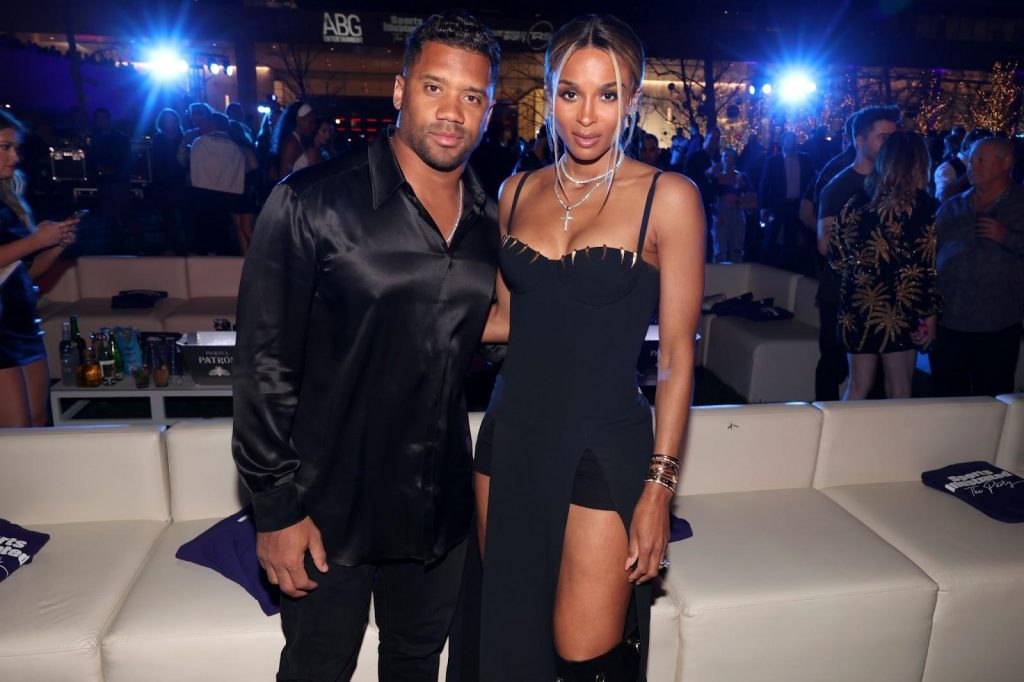 The performers were joined by numerous musicians, models, athletes, actors, and influencers including Quavo, Diplo, Winnie Harlow, GaTa, Guy Fieri, Sterling Shepard, Keegan-Michael Key, Nyjah Houton, Dr. Oz, Myles Garrett, FoodGod, Camille Kostek,  Julianne Hough, Nicole Williams, Josephine Skriver, Jasmine Sanders, Olivia Culpo, King Bach,  Sophia Culpo, Ashley Greene, Katie Cassidy, Audrina Patridge, Hannah Godwin, TikTok Star Bryce Hall, Kendall Toole, Amanda Kloots and The Bella Twins to name a few. This event was presented by ABG Entertainment and Talent Resources Sports and was the biggest event of Super Bowl Week!
Kiswe is the live-streaming partner for The Party and will feature carpet coverage hosted by NFL Network anchor Taylor Bisciotti. Proper No. Twelve Irish Whiskey will kick off their St. Patrick's Day campaign by encouraging fans to get ready for going back to the bars with their 'St. Practice Day' activation and branded Illustrated whiskey bar. Sports Illustrated and JCPenney recently launched Sports for JCPenney, an inclusive performance driven lifestyle apparel line for men, women and kids. This year, JCPenney will host an interactive Style Studio at The Party where attendees can browse and shop the elevated activewear that focuses on form and function. After trying on a few of their favorite pieces, guests can enter a life-sized Sport Illustrated cover for a fun photo moment. Col Bleu has partnered with The Party as the official vodka partner. PATRÓN Tequila, the world's number one ultra-premium tequila, will be the official tequila partner for The Party offering specialty PATRÓN cocktails. Additional partners include Soultox, C4, SI Tix, SI Sportsbook, SI Resorts, Skinny Mixes, and Body Armour.