Tickets now on sale for OSCAR Gala Events & Parties at Face Value! We are doing this to introduce you to our entertainment shows, and support worthy charities!
SUNDAY March 27th at 3PM: Oscar Viewing Party & Dinner in Beverly Hills at FACE value of only $250! This is the lowest price of any Oscar viewing event!
Saturday March 26th at 6PM: Global Green Pre- Oscar Gala at the Petersen Automotive Museum: $500
EIN, Global Green and the Petersen Automotive Museum to Roll Out the Green Carpet for Pre-Oscar Gala Event:
Stevie Wonder and Hollywood Stars to Show Up for the Green Pre-Oscar Party
WHAT:
Energy Independence Now, Global Green USA, Stevie Wonder and a gathering of eco-conscious celebrities will gather at the beautiful Petersen Automotive Museum as the green carpet is rolled out for the Hollywood Community and supporters committed to research, policy advocacy and public outreach to promote the widespread adoption of diverse zero emissions solutions. The event will bring an unforgettable night of entertainment, cars, cocktails and a glimpse into a more sustainable future
WHEN:
Saturday, March 26, 2022
Green Carpet Arrivals, Media Interviews and Photos: 6:00 PM
Cocktail Reception Featuring Surprise Performances, Awards, Live Auction, Headline Performances: 6:30 PM to 10:00 PM
WHERE:
Petersen Automotive Museum, 6060 Wilshire Blvd, Los Angeles
WHO:
Along with EIN, Global Green and very special festivities emcee to be announced, celebrities (including co-host Stevie Wonder) will hit the green carpet for photos and interviews. Surprise musical performances to take place.
PHOTO:
Green carpet celebrity and VIP arrivals, some action shots of celebrities with sustainable vehicles.
Energy Independence Now (EIN), Global Green USA, and a gathering of eco-conscious celebrities, athletes and thought leaders will convene at the Petersen Automotive Museum the night before the Oscars to learn about and raise funds for research, policy advocacy and public outreach to promote the widespread adoption of diverse zero emissions solutions.
The event will feature musical performances by Jake Wesley Rogers and Eric Krasno, feature experiential live auction items and will shine the spotlight squarely on sustainable entertainment, cars, cocktails and a glimpse into a more environmentally friendly future. Planet-friendly gift-bags curated by Erewhon will provided to guests, who will also be treated to sustainable drinks and bites.
YOU need to bring your VAC card to get in! (The COVID test is NOT enough)
Tickets now on sale for OSCAR Viewing Dinner, Gift Suite & After Party in Beverly Hills:
OSCAR VIEWING DINNER, Gift Suite and AFTER-PARTY, a very exclusive black-tie invitation only gala, with 2 red-carpets will take place on Oscar Night: Sunday March 27th, with arrivals starting at 3PM, at which for heightened security reasons- the location in Beverly Hills, will be given out after your tickets are confirmed. There will be a three-course dinner, cocktails, and live entertainment provided. Watch the 2022 Oscars in VIP style in Bevery Hills!
There will be a live on-stage performance by Eric Benet. Eric has won 4 Grammy Awards for his R&B, and neo soul singing, and used to be married to Halle Berry. There will be a stage with a movie screen to watch the Oscar's, and there will be Award Winning Gourmet chefs from the Bravo Channel, who will be cooking a gourmet meal.
This is one of the few live & in person Oscar Viewing Parties that are still left, since due to COVID and CDC regulations many other Oscar events are only virtual, or have been cancelled, so we are happy to produce this great live Oscar night event for you!
This star-studded event will be attended by past and present Oscar nominees who have both graced the silver screen and enhanced artistic excellence of the film history, supremely talented television stars, along with many Hollywood socialites, and top, elite members of the media coming together to celebrate the Academy Awards.
We will be Honoring Humanitarian Jason Derulo in Beverly Hills, California. Jason Derulo founded the 'Just for You Foundation' in honor of his beloved grandmother to promote education, providing shelter to orphans and families, feeding the homeless and promoting health in the United States and globally. Special guests are A-List Comedians: Wayne Brady, and David Chappelle! Oscar Dela Hoya, Terry Crews, and many more celebrities' names will be announced soon.
This will be a Benefit for the Faber Ryan Youth Foundation. Which Dr. Jay Faber is the Founder of and provides mentoring programs and experiences to empower young people with the skills and resilience to succeed in the entertainment industry and life.
_________________________________________________________________
Super Bowl LVI TICKETS: Cincinnati Bengals vs. Los Angeles Rams on Sunday, February 13, 2022, at 3:30 PM, at SoFi Stadium in Inglewood, CA
Prime section at SoFi Stadium where we have great seats – upper level 50-yard line, right below the Press TV, FOX TV Cameras, and suites. See below photo of me and 3-time Super Bowl Champion Shannon Sharpe at a private VIP invite only Party at Hollywood Casino next to SoFi Stadium: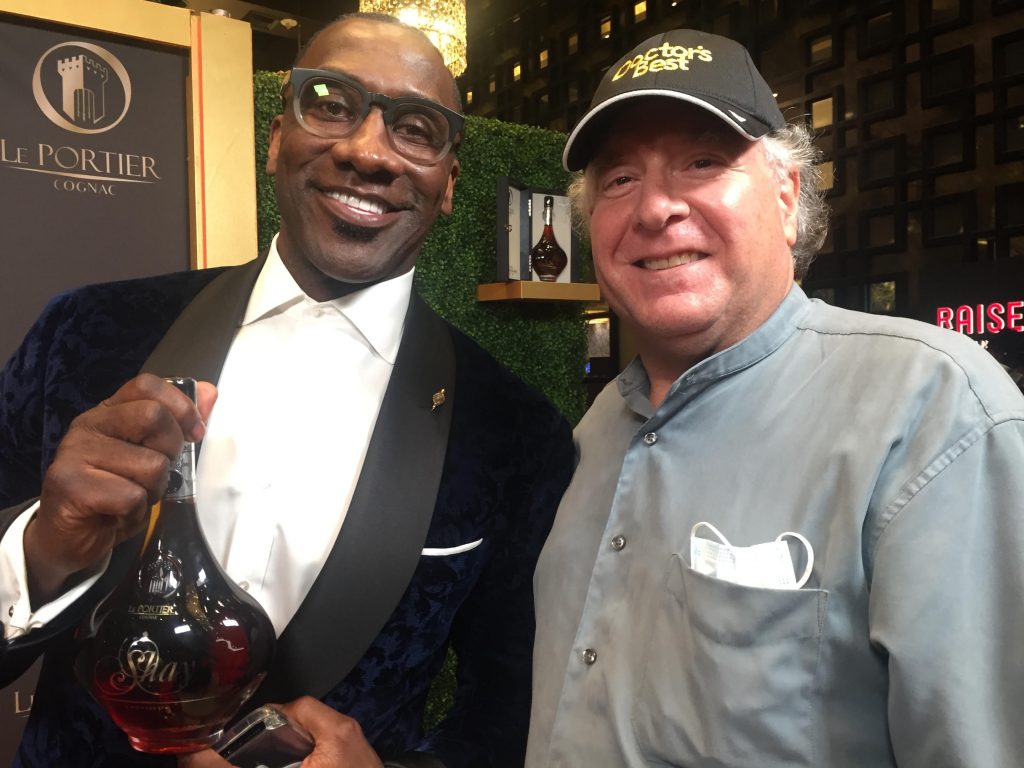 Actor Jamie Foxx working as a DJ at a The Super Bowl Rolling Stone Party in Miami: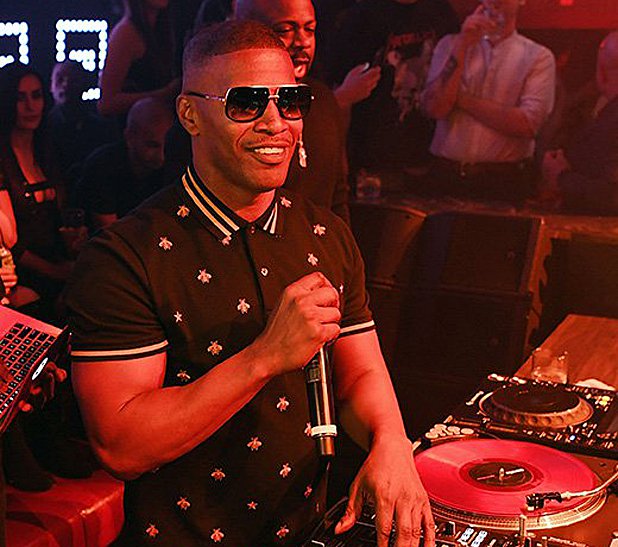 Entertainment & Sports Today interviewing for TV: one of the NFL's Football greatest running backs: Reggie Bush, who won the Super Bowl in 2010, and won the 2005 Heisman Trophy: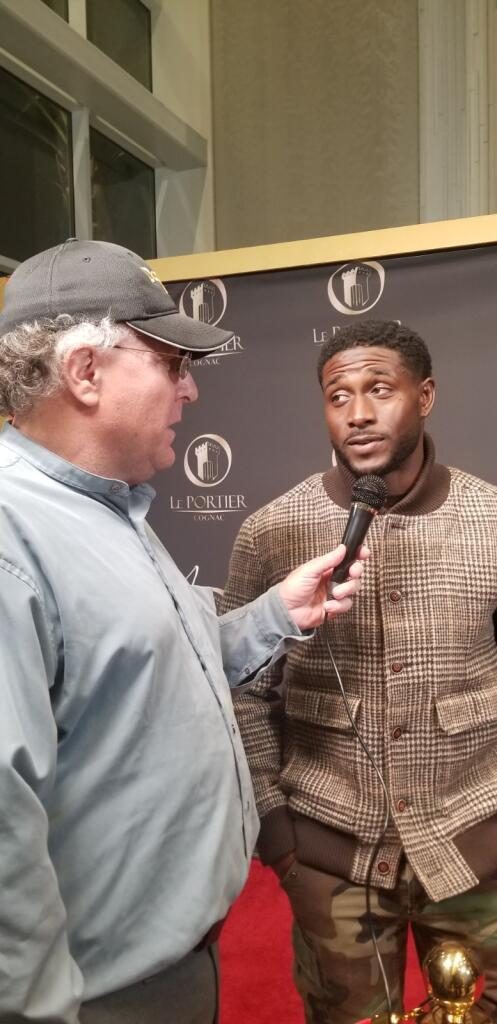 We have great 50-yard line seats, and the End Zones for the big game, and the official NFL Parties, Special events, and concerts during Super Bowl week: Super Bowl LVI: Cincinnati Bengals vs. Los Angeles Rams on Sunday, February 13, 2022, at 3:30 PM, at SoFi Stadium in Inglewood, CA.
We are ALSO looking to BUY tickets to the game and other events.
Please send us your phone # so one of our staff can call you back with complete details. We accept all major credit cards. E-Mail: entertainmentandsportstoday@yahoo.com Thanks!
The below photo is of 2 of the 30 models that were hired to make this exclusive party at the Hollywood Park Casino by SoFi Stadium, even better!
If you could potentially: add more value to your home, save money and add predictability to your bills, why wouldn't you? With each passing day, switching to solar is becoming more and more of a no brainer. Below are just a few examples of why solar makes sense.
Make money producing your own power!
Imagine having the electric company pay you, instead of you paying them. That can happen when you install a Solar Power System. Consider this: Our Solar Power System is guaranteed to produce the amount of power we promise it will for 25 years. The average homeowner in America breaks even on their solar investment in 8 to 10 years. Everything you earn after breaking even for the next 15 or more years. That's money in your pocket.
Add value to your home.
The average homeowner can add significant value to their home when they go solar. Installing solar power can give you a greater return on investment than most home renovations. Not only can solar increase the value of your home, but it may also raise the chance of your home selling at a faster rate. Benefitting from solar without having to go through the install can be very attractive to potential buyers.
Make a positive impact on the environment.
It's no secret that we need to cut carbon emissions to preserve the environment for our children, and beyond. Going solar is one of the most valuable things you can do to preserve the environment for future generations.
How does our Unique 25 Year Production Guarantee Work?
It comes down to Quality, Monitoring and standing by what we promise. In order to be the best, we use the highest quality components, installed by experienced professional installers.
All of our solar power systems are rigorously quality tested before we seek permission from your utility company to turn your system on. Once your system is on, we monitor it 24 hours a day. If it ever breaks or produces less power than we promised it would, we'll fix it.
We'll even reimburse you for any energy production lost!
See our feature photo of a recent solar installation we did. 
For Residential Homeowners and Commercial Businesses anywhere in the USA, and select locations overseas: to get more information on getting a FREE SOLAR SYSTEM PUT ON YOUR ROOF, along with getting cash back into your pocket, and/or a 26% Tax Credit E-Mail: sales@TexasSolarForFree.com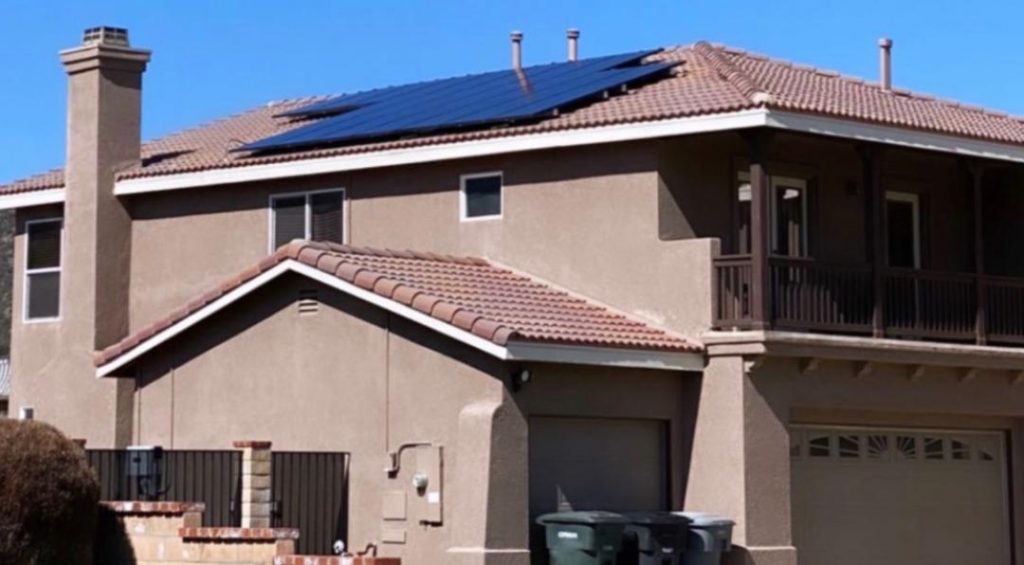 ---
PPE products on the ground in 32 factories 
Entertainment & Sports Today now has available all of the protective products to protect you from catching the Coronavirus – COVID-19. We now have available all of the needed PPE products on the ground in 32 factories and warehouses in the USA & Overseas, at the lowest possible factory direct wholesale price for qualified buyers!
For daily updates on our biggest discounts on all PPE products call our office: 213-388-9050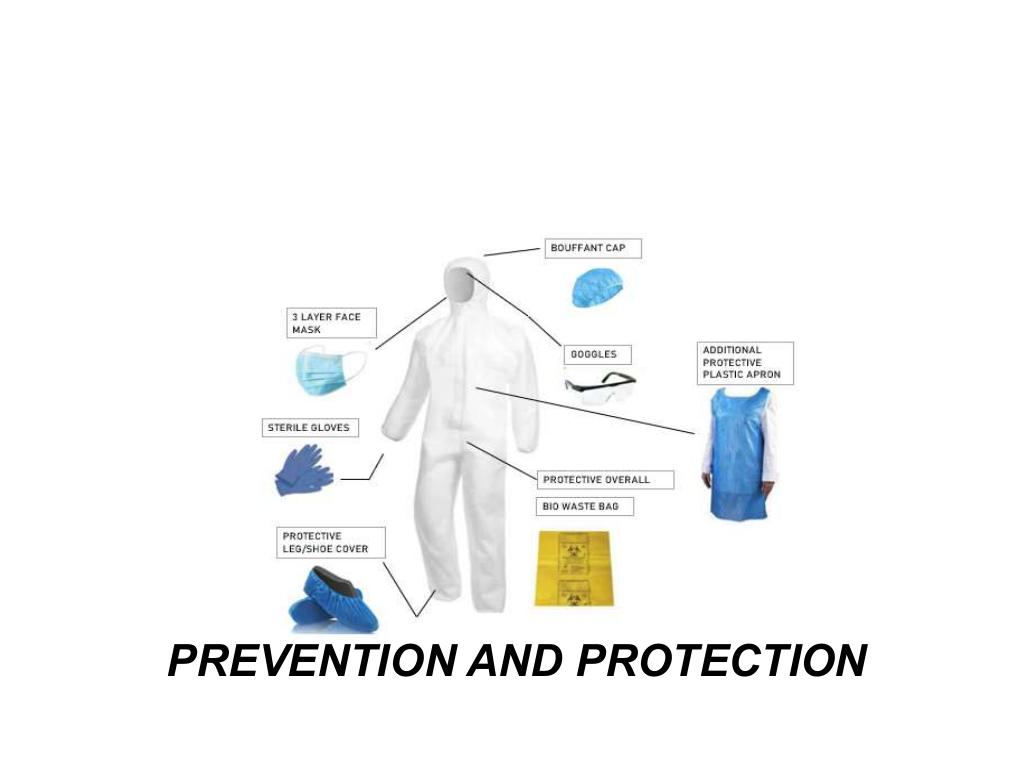 3M 1860 and 8210 protective masks – FDA Approved: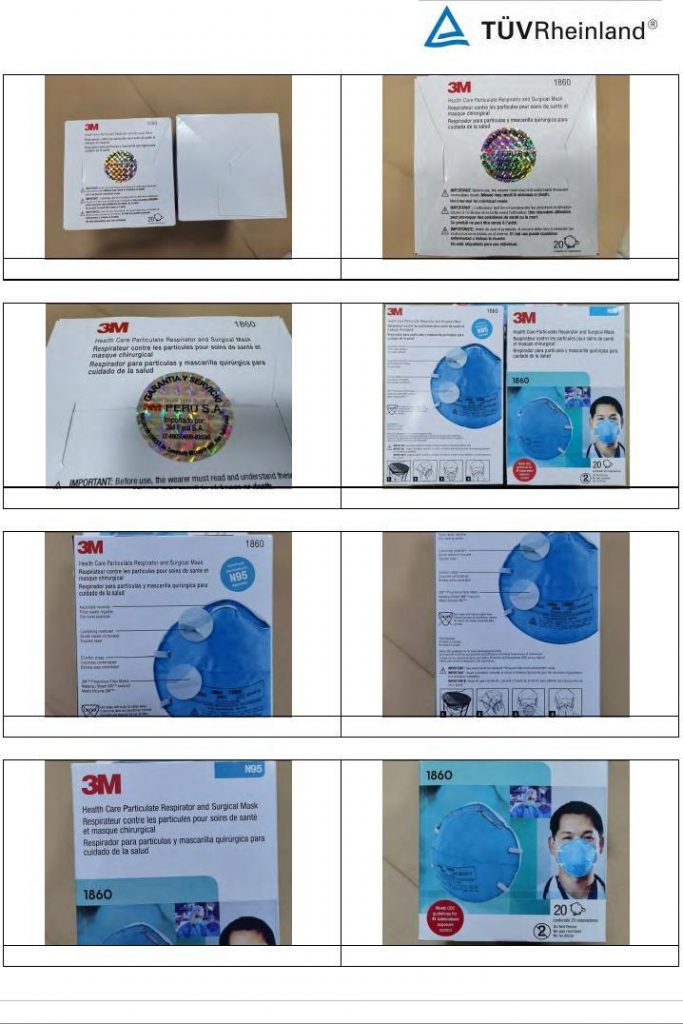 KN95 protective masks on the current CDC approved Appendix A Whitelist: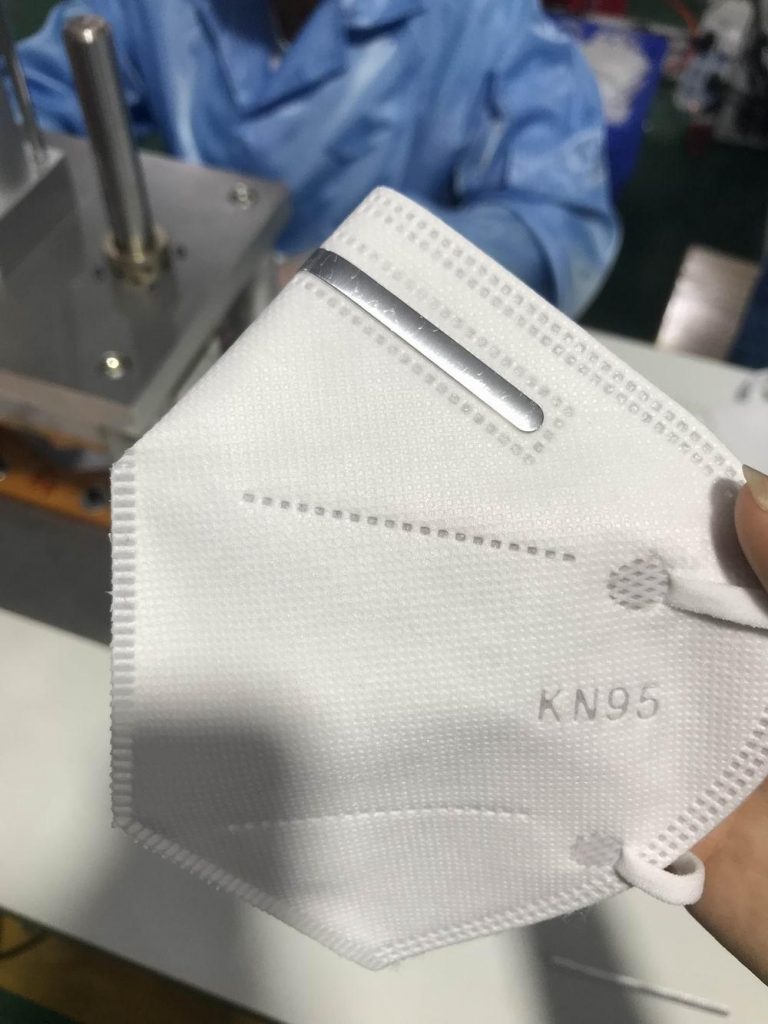 N95 protective masks, Niosh Certified, FDA Approved, on the current CDC approved Appendix A Whitelist, at the guaranteed lowest factory direct price: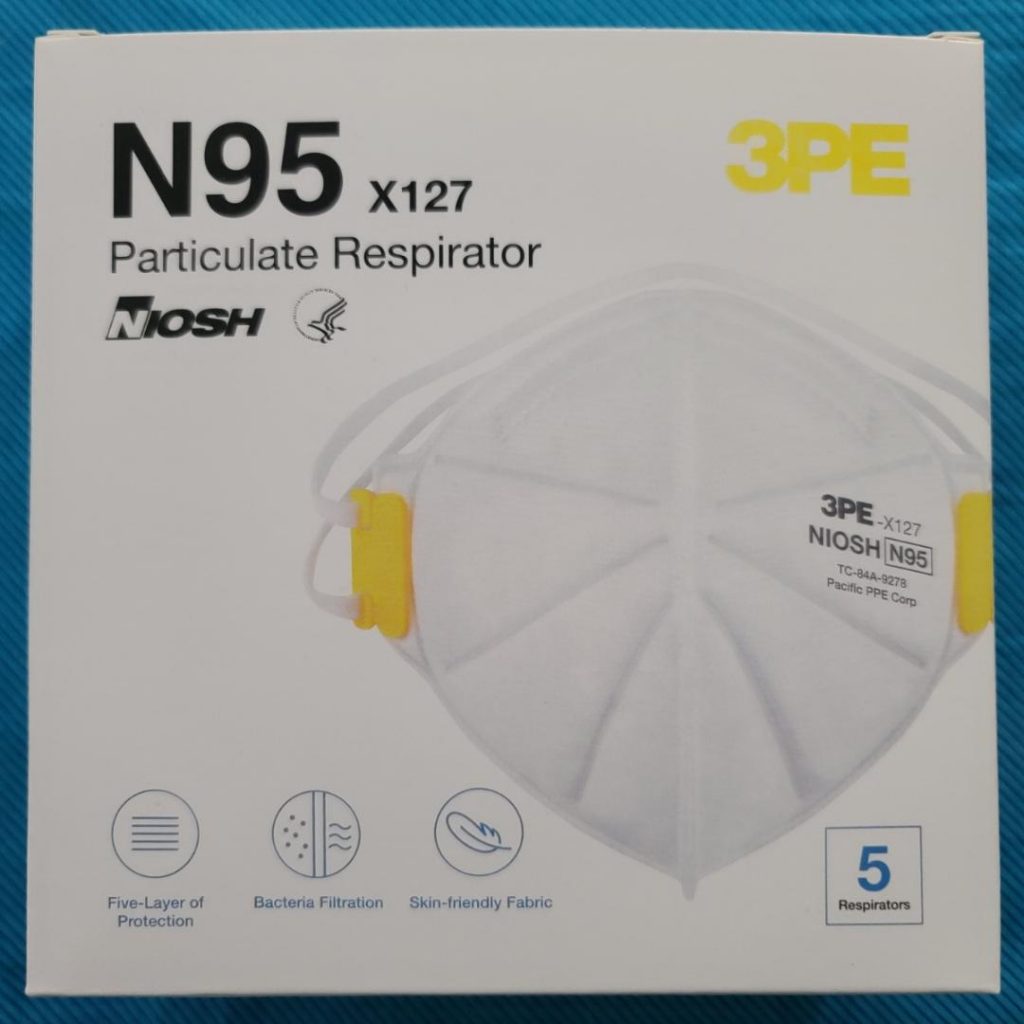 FDA Approved 3 Ply Surgical Masks with SGS Reports: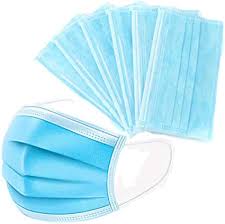 For daily updates on our biggest discounts on all PPE products call our office: 213-388-9050
FDA Approved 3 Ply Surgical Masks are now available with custom design Printing and Company Logo printed on the surface of the mask: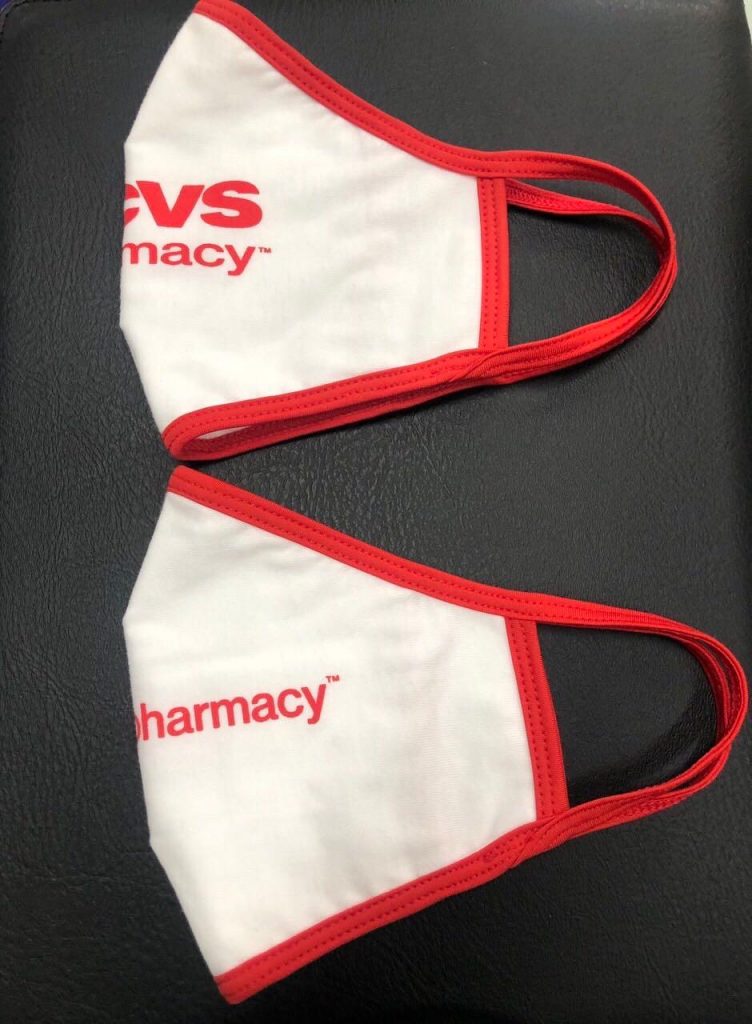 Children's Masks with design printing: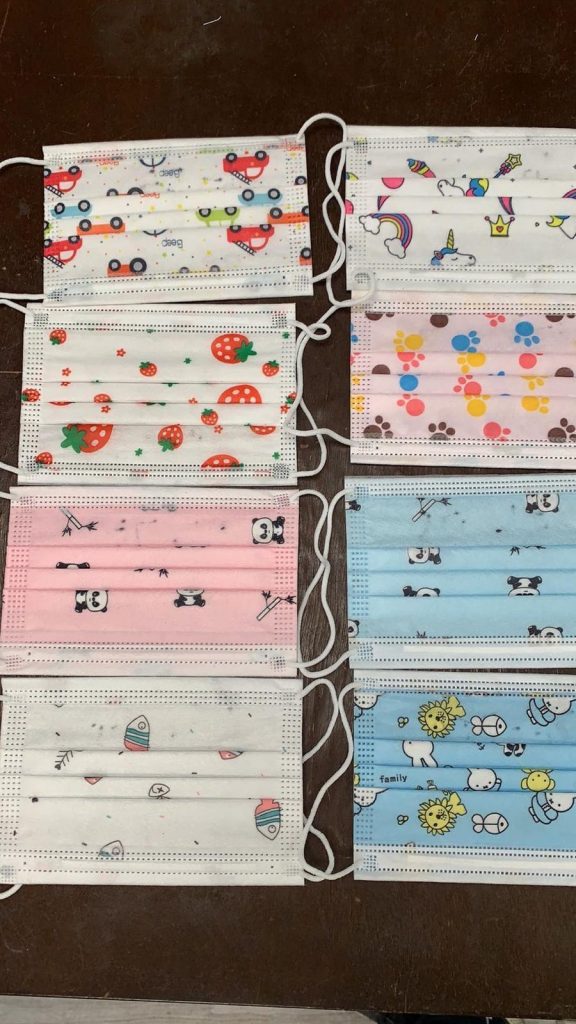 Nitrile Gloves:  Medical Grade Examination Gloves, 510K Certified & FDA Approved.  Most major brands available: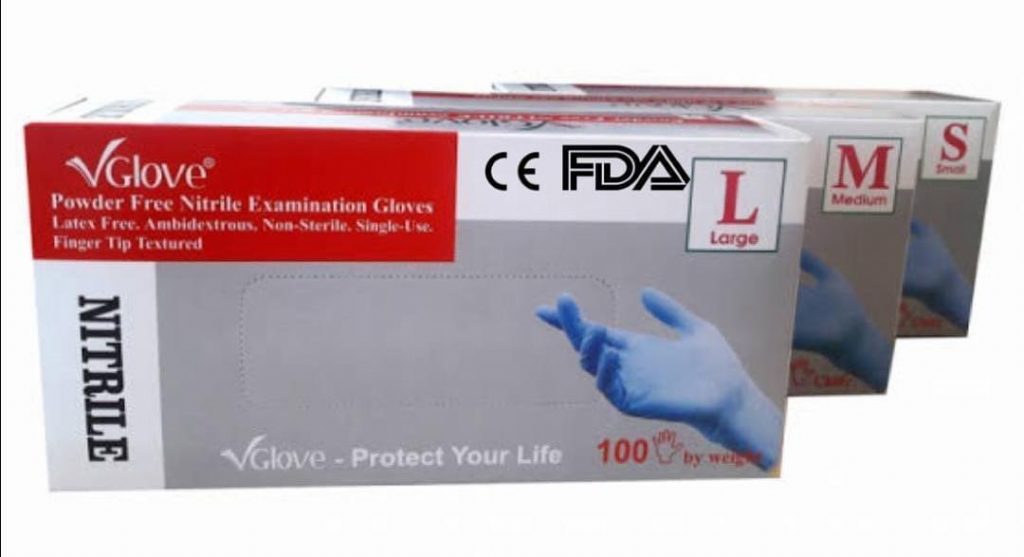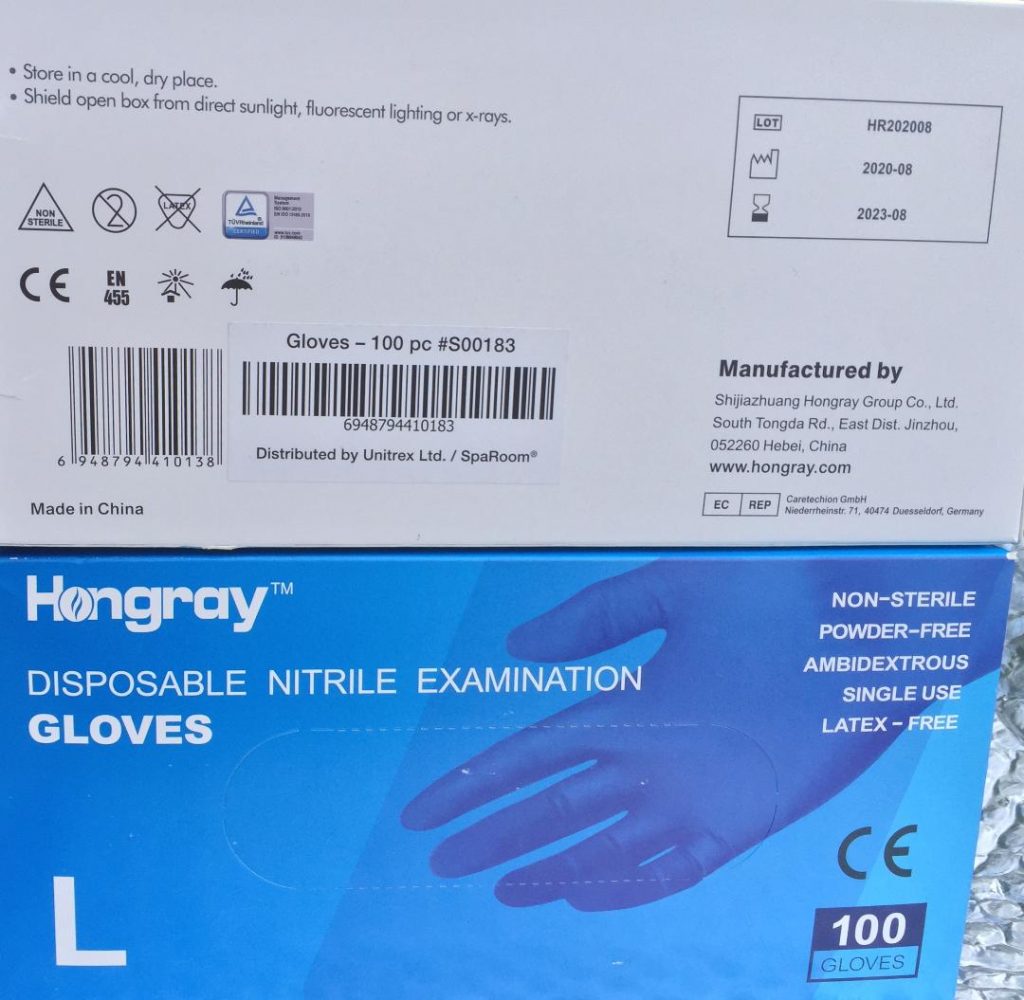 For daily updates on our biggest discounts on all PPE products call our office: 213-388-9050
16.9oz (500ml)Gel Pump Bottle: 90 Cents.
32oz Gel Pump Bottle : $3.15
Labeled One (1) gallon gel (70% – 75%) with one pump/case (four bottles per case)      Only $6.50 per 1 Gallon Bottle
Labeled One (1) gallon liquid 80% sanitizer with one pump/case (four bottles per case)
Only $6.00 per 1 Gallon Bottle
Fifty-Five (55) Gallon Drums  – only $4.50 per Gallon
Two Hundred Fifty (250) Gallon Totes – only $4 per Gallon
Laser, Digital, & Mercury Thermometers: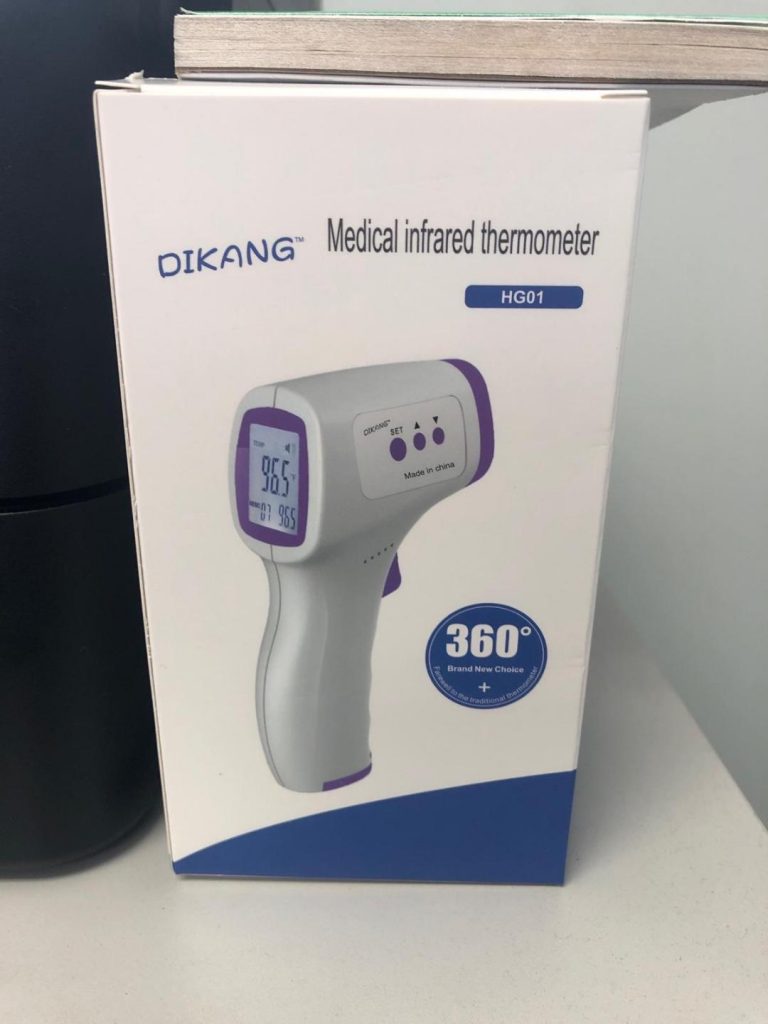 Full Body Coveralls protective clothing, Shoe Covers/Booties and Protective Head & Hair Bouffants/Caps, to go with the Isolation Gowns.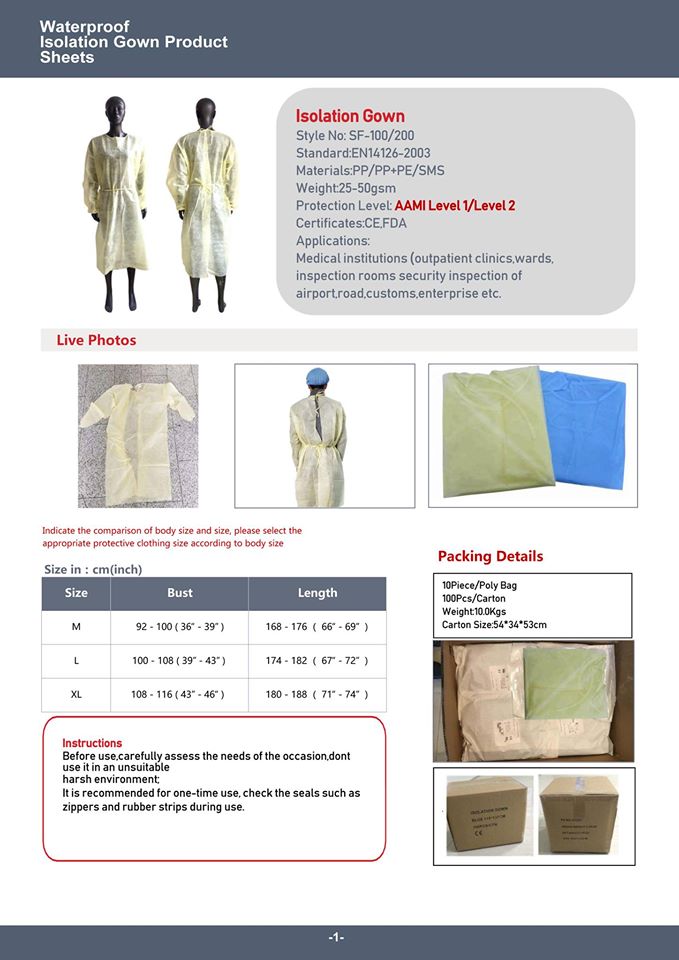 We have 32 Factories in the US and Overseas- where you can inspect the PPE products "on the ground" first, and then purchase! Or we have Shipping available to any city in the USA, by air freight or by boat cargo: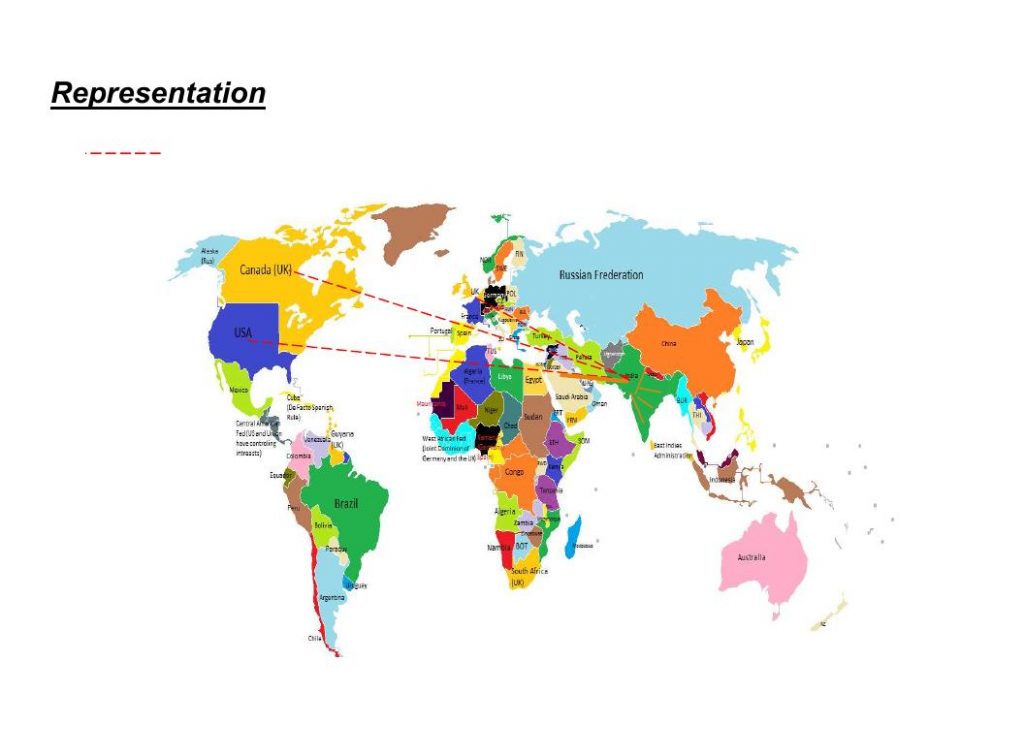 One of 32 factories in the USA and Overseas that Entertainment & Sports Today is partners with to provide buyers with direct contact with the factory owners to buy any PPE products at the lowest possible wholesale price, after a factory tour and complete inspection of the product: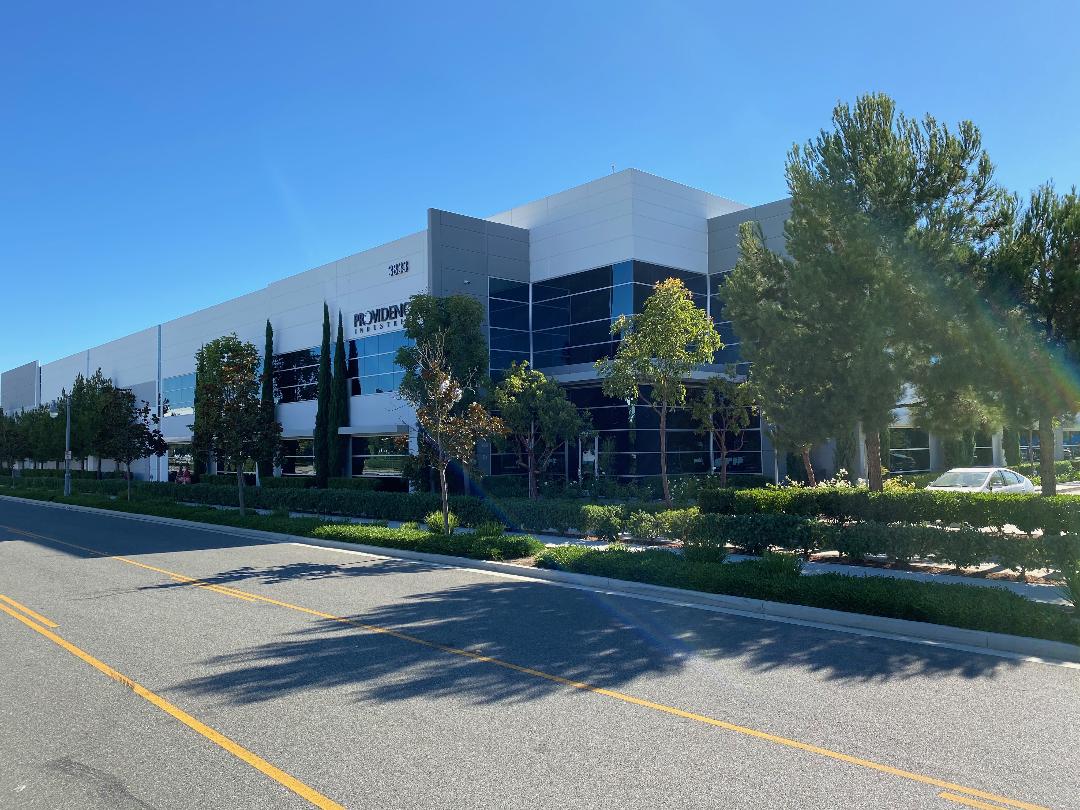 20 million boxes (100 Count) of Nitrile Gloves on the Ground in Miami, Los Angeles, Malaysia, & Vietnam, factory direct from our company!  Need Buyer's LOI, P0, & Payment with a major Bank's Letter of Credit. In the photo below is one of our shipments of Nitrile Gloves, using the largest cargo jet plane in the world: The Russian Antonov, with the shipping crew standing in front of the plane with the red sign that says: "2020 Fight Against COVID-19 Virus in Action":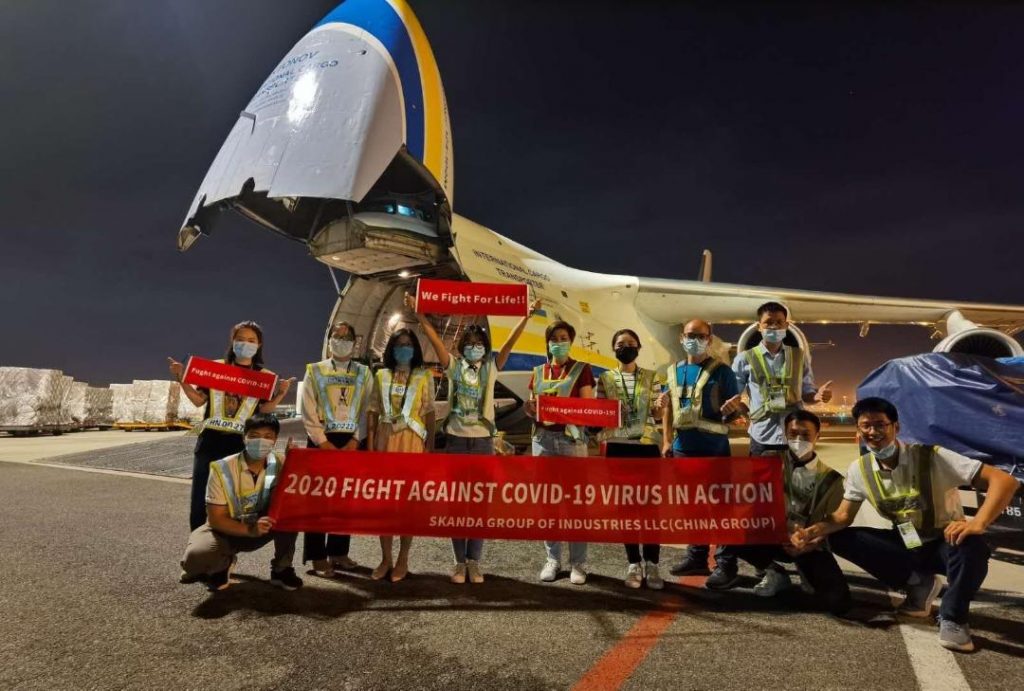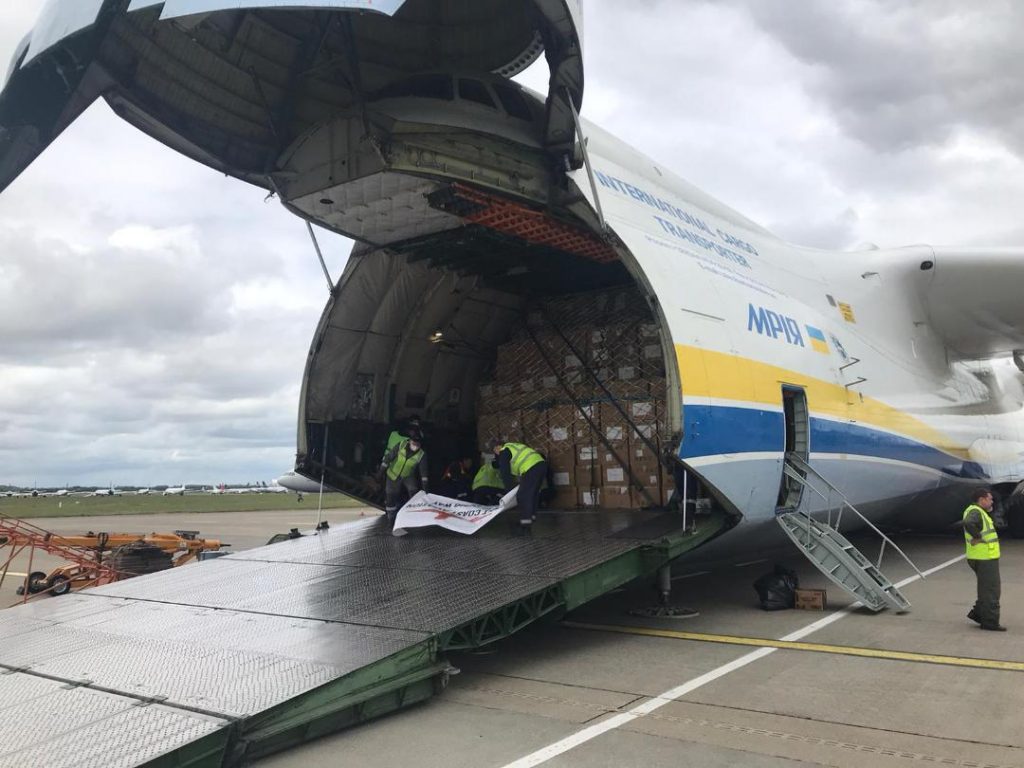 Tickets now on sale for OSCAR Viewing Dinner, Gift Suite & After Party
OSCAR VIEWING DINNER, Gift Suite and AFTER PARTY, a black-tie invitation only red-carpet gala will take place on Oscar Sunday February 9th at the Legendary & Historic Hollywood Museum that is only a few feet away from the Oscars on Hollywood Blvd. and Highland, for the benefit of Jose Iturbi Foundation.
Over 100+ Stars are expected. 400 Guests in total are expected for dinner, and over 200 media worldwide to cover the very long step & repeat Red Carpet.
The Academy Awards viewing dinner will be a sit down, black tie white glove service experience for the stars, their guests, sponsors and ticket buyers.  A few tickets are still left for sale at the original actual face value of only $1000 each, that includes:
Walking down the red carpet with the stars – 
Gift Suite – pick out all the lavish and exotic gifts that you want!  –
A seat at a table for a 5 Star gourmet meal, with 1 or 2 celebrities at your table-
Watch the Oscars live on movie screens from your dinner table –
VIP After- Party with live entertainment! – 
Full tables of 10 Seats, and Sponsorships with promotions and advertising at all sizes and levels are still available-so that you can promote yourself, your brand name, your company, and your products and/or services, that can make you a big part of Oscar Night, and of Hollywood History! Sponsor packages start at $10,000 and go up to $100,000.
For tickets to future events, and Sponsorships and get advertising rates and info, E-Mail: info@entertainmentandsportstoday.com – and for more info about us go to: www.entertainmentandsportstoday.com & thanks for watching!
The Oscar Viewing Dinner and After Party is by invitation only. Limited available dinner seats. Call the ticket office at: 213-388-9162
_________________________________________________________________
The 2020 ICON AWARDS: will be given during the pre-show to the Academy awards. This year's honorees include: – Nancy O'Dell: Entertainment Tonight Anchor- for Television,  Mamie Van Doren for Motion Picture Female in a rare public appearance, Obba Babatunde for Television (Emmy winner "Bold & The Beautiful"),  Andy Madadian for Music (multimillion seller singer Icon- duet hit with Jon Bon Jovi), Joel Diamond for Music-Grammy winner: presented by Wink Martindale, Lee Meriwether for Television, Terry Moore for Motion Pictures and Donelle Dadigan, and The Woman in Philanthropy Award and owner of The Hollywood Museum.  All Awardees will accept in person.
Celebrities that are confirmed to attend in person are: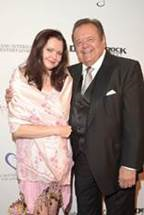 Tom Sizemore(Saving Private Ryan), Nancy O'Dell (TV-ET-Icon Award), Eric Roberts, Ilya Salkind(Superman), Mamie Van Doren-(High School Confidential Icon Award+Star Walk of Fame) Sheree J. Wilson-(Walker Texas Ranger), Dita Von Teese, Joe Cortese-(The Green Book), Katherine Narducci(co-star The Irishman), BarBara Luna-(Star Trek), Andy Madadian-(Star singer-Icon Award-Star Walk of Fame), Petri Byrd-(Judge Judy), Pat Negri-(Good Witch), Gloria Garayua-(How to Get Away w Murder), Stacia Gates-(Influencer), John Savage (Oscar nom 'Deer Hunter'), Frank Sheftel-(Host KABCRadio), Rex Smith-(Broadway Star), Lou Ferrigno II (SWAT 2020), Cory Oliver, Lydia Cornell(Too Close for Comfort).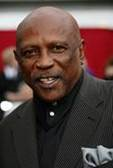 Bridgette Nielson(Red Sonya), Sofia Milos-(CSI Miami), Lou Ferrigno-(The Hulk, Instant Death), Dawn Wells-(Gilligan's Island), Lee Meriwether-(Barnaby Jones + Catwoman), Lorenzo Lamas-(Falcon Crest/Renegade), Kira Reed Lorsch-(2 x Emmy Winner)Dee Wallace-(ET), Lainie Kazan-(My Favorite Year), Bernie Kopell-(Love Boat), Ernie Hudson-(Ghostbusters), Cory Feldman-(Stand By Me), George Papadopoulous-(fmr Trump's Foreign Policy Advisor), Courtney Stodden-(Celebrity Big Brother), Nic Novicki-(Sopranos), Teale Sperling-(Toy Box), Kate Linder-(Young & Restless), Judy Tenuta-(HBO Specials), Ieva Georges-(Criminal Minds), Katherine Pacino, James Jurdi-(Reaper), Noreen Taylor-(The Bay), Stanley Livingston-(My 3 Sons), Suzanne Marques-(Enlightened HBO), Donna Spangler-(Beverly Hills Christmas), Patty McCormack-(The Bad Seed Oscar nom), Gabrielle Stone-(Speak No Evil), Tanya Banks-(Little Women), Ivan Modei, Rebecca Holden-( Knightrider), Joel Diamond-(Grammy Record Producer Engelbert Humperdinck-Icon Award), Robert Mack(Host Good Morning LaLa Land), Autum, and Todd McGinley, Dr. Paul Nassif-(E!'s Botched), Brenda Dickson-(Young&Restless), Kathy Garver(Family Affair), Joann Worley(Laugh In), Ava Cantrell(Niclelodeons Haunted Hathaways).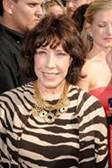 Melody Anderson(Flash Gordon/Firewalker), Carrie Schroder-(I Am Frankie-Nickelodeon), Petri Byrd-(Judge Judy), Renee Lawless-(Tyler Perry's Have and Have Nots), Sonika Vaid, James Dumont-(The Righteous Gemstones–Law & Order: True Crime), Lucille Soong(Fresh Off the Boat), Sheryl Lee Ralph(Instant Mom), Yi Zhou(Runaway Pistol), Keith Carlos(Bold & The Beautiful America's Top Model), Emmanuel Kabongo(21 Thunder), Carl Crawford (LA Dodgers), Francesca Fanti-(American Crime Story:Versacae), Frank Pesce-(29th Street), Peter Mark Richman-(Naked Gun'Star Trek), Erin Haskell-(Good Morning La La Land, Richard Brooks (Emmy winner), Ron Moss( Emmy winner star of The Bay), Devin Devasquez (tv & film producer Emmy winner & former Playmate), Marla Gibbs(The Jeffersons-Icon Award TV), Freyda Payne(singing legend), Ernest Harden Jr., (White Men Cant Jump), Art Evans(Die Hard 2), Janet Dubois(Good Times), Roger E. Mosley(Magnum PI), Ella Joyce(ROC), Cisco Reyes(Amazon's Chosen Kin), Joe Fria(Guardians of the Galaxy) Kevin Seymour( NFLCarolina Panthers), Adoree Jackson(NFL Tennessee Titans), Vincent Spano(Alive), Willard Pugh(Air Force 1), Mother Love, William McNamara(Nun), Jaclyn Lopez(The Lucky Man), Roger Neal Jr.(recording Artist), Tanya Roberts-(Charlies Angels& Sheena).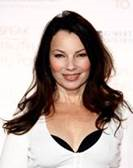 Stephanie Szostak(ABC's A Million Little Things& Iron Man 3), Farah Abraham-(star of Teen Mom), Carrie Mitchum(James Dean Live Fast Die Young), Vincent DePaul( The Bay), Shadoe Stevens(Hosts Top of The World), Beverly Stevens(Shadoevision), Amber Stevens West(ABC's Greek), Laurene Landon(All the Marbles/Maniac Cop), Jeremy Miller-(Growing Pains), Jeannie Kasem (Cheers/The Tortellis), Lou Ferrigno(The Hulk), Burt Ward-(Batman), Susan Olsen-(The Brady Bunch), Buzz Aldrin, Chris McDonald(Thelma & Louise-Happy Gilmore), Donovan Carter-(HBO's BALLERS) Jamie Kennedy-(Scream), Johnny Roastbeef Williams-( Good Fellas & Green Book), Katherine Kramer, Karen Kramer, Gloria Allred-( Netflix-Seeing AllRed), Celeste Thorson-(How I Met Your Mother,), Lee Purcell-JL Ranch +Murder She Wrote), Camila Banus-(Days of Our Lives), Richard Halpern, Terry Moore-(Oscar Nominee Come Back Little Sheba& Icon Award),Sally Kirkland-(Oscar Nominee-Golden Globe winner), Roslynd Kind(singer Streisand sister), Nancy O'Brian– Playboy Playmate, Vince Lazano(Pirates of the Caribbean),Wes Geer, Jeri Jewel(Facts of Life), KIRK BOVILL(starred as Henry Kissinger-Oscar nominated movie VICE) Emma Eliza Regan(Oscar Nominated "Detainment" 2019), Maria Conchita Alonso( Moscow on The Hudson).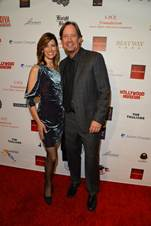 John Ratzenberger(Cheers/Toy Story), Bryce Nielson(Special Effects ROMA), David Permut-(Producer Oscar nom Hacksaw Ridge),Ms. Tan Kheng Hua-(star of Crazy Rich Asians), Joyce Bulifant- (Mary Tyler Moore Show regular), The Pointer Sisters-( Anita & Bonnie-Grammy, AMA winners), George Lazenby-(James Bond- On Her Majesty's Secret Service)Shiggy(pop culture comedian), Tommy Wiseau)The Room/Disaster Artist), Alice Amter(Big Bang Theory), Barry Bostwick)-Rocky Horror/Spin City), Ray Parker Jr.-(Ghostbusters Theme –R&B star), Fernando Allende-(Flamingo Road) Jezlan Moyet-(host of  Good Morning La La land), John Whitaker(Family Affair), Anthony Michael Hall.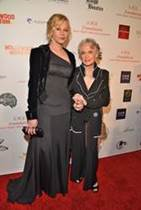 Martin Kove (Karate Kid+Cagney&Lacey), Dan Lauria (Wonder Years), Obba Babatunde-( Madam Secretaryand Icon award), Richard Grieco-(21 Jump Street+ Gargoyles), Margaret O'Brian-(Oscar winner), Randal Malone-( Mansion of Blood), Robert Carradine-(Revenge of the Nerds), Frank DiFrancia-(Green Book), Rachell Royale-(music artist), Serena Laurel("Lucy"),Tonya Renee-(Star of Little Women LA and The Ish is Real Show with Tonya & Tasha), Caryn Richman-(Gidget), Jamie Brewer-(American Horror Stories, Carrie Schroder-(Nickelodean's I Am Frankie),Gerald Chamales-(Producer The Irishman, Nick Vallelonga-(Oscar for The Green Book, Roman Mitichyan-(The Morning Show), Massi Furlan-(Bad Boys for Life),Paul Fegen Aka 'The Amazing Fig'( America's Got Talent magician performing) and many more.   –new RSVPs added daily… (Special Appearances by various 2020 Oscar nominees at the After Party) TBA.
_________________________________________________________________
Daily Round-the-Clock News Coverage
Stay tuned for live daily round-the-clock news coverage from our news team in Los Angeles, Hollywood and Beverly Hills, during all of The Award's season from Entertainment & Sports Today TV, and Entertainment Today, and for the complete story go to: entertainmentandsportstoday.com, on Facebook & Instagram: @entertainmentandsportstoday, and Youtube.com/entertainmenttodaytv #OscarGiftLounge #NicolletteSheridan @nicollettesheridan
For more information, and if you like to buy any of these great products that you saw on our TV show, e-mail us direct: info@entertainmentandsportstoday.com so that one of our staff can connect you with the right people.
Entertainment Today and Entertainment & Sports Today TV Co-Produces and works on the biggest events in Showbiz – in the world of Movies, TV, Music, Sports, Major Award Shows, Film Festivals, Health and Beauty Events, Business and Technology, Conventions, Concerts, and all types of special events and charity Galas.
If you wish to:
Buy tickets to any upcoming event,
Become a sponsor,
Advertise on any of our shows,
Looking for Promotions and Search Engine Optimization,
Key Word and Product Placement,
You are looking for Employment with any of our companies as below,
Or you like to buy a product or service that you have seen on any of our shows:
Contact your local area rep, or call our main office: 213-388-9162, so that we can assign the right person to help you out.
 Health Products