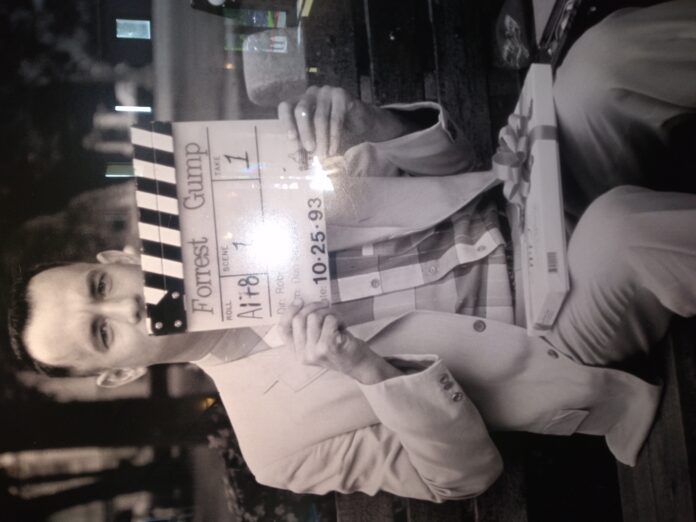 After a long wait since Covid hit us all back in 2020: the 2023 Cine Gear Expo LA finally returns in person to the Paramount Studios New York Backlot, Studios, and Theaters in Hollywood, for 2 days with 260+ exhibitors, 20+ educational panels, screenings and endless networking opportunities, and the newest technology! This was a truly dynamic educational and interactive event, dedicated to the art and technology of filmmaking, that featured world-class exhibits, premiere seminars, film competition, screenings, awards party: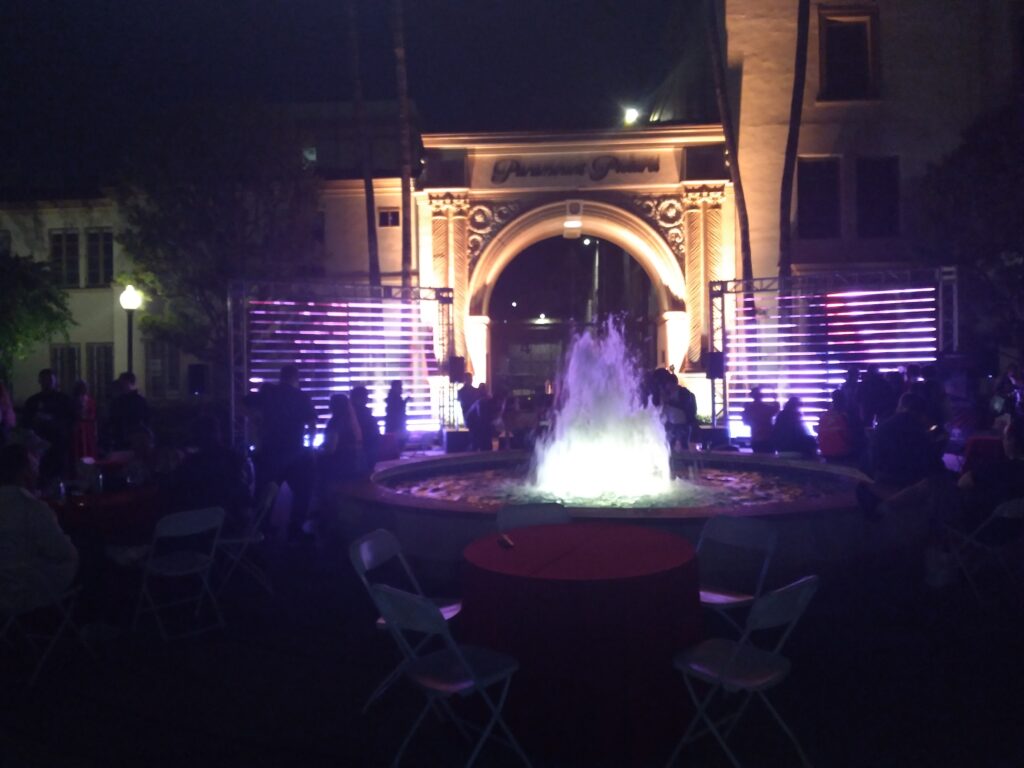 and more, and brought together filmmakers from around the world to network and learn in a professional and comfortable studio environment.
Cine Gear Expo featured 3+ soundstages and 2 outdoor areas of exhibits and demonstrations. Companies showcased the latest technology and equipment for cinematography, lighting, and sound that included ARRI, Blackmagic Design, Canon, Sony, Cooke, Zeiss, Duclos, Chapman/Leonard Studio Equipment, CineMoves, Astera, Aputure Kino Flo, MBS, Warner Bros., and Universal Studios. This was LA's best opportunity to check out the latest equipment and services including, cameras, optics, lighting, grip, support, motion control, stabilizers, virtual stage LEDs, robotics, streaming, monitors, filters, camera cars, cases, and other tools of the trade, and featured exhibits, new product and service introductions, complimentary seminars led by industry leaders, master classes, screenings, film competition, awards ceremony, and ample opportunity to network with peers.
The highlight for me was at the Paramount Theatre with a special screening of the hit movie: "
Air" that
 is a 2023 American biographical 
sports drama film directed by Ben Affleck and written by Alex Convery. The film is based on true events about the origin of Air Jordan, a basketball shoeline, of which a Nike employee seeks to strike a business deal with rookie player Michael Jordan. It stars Matt Damon, Ben Affleck, Jason Bateman, Marlon Wayans, Chris Messina, Chris Tucker and Viola Davis: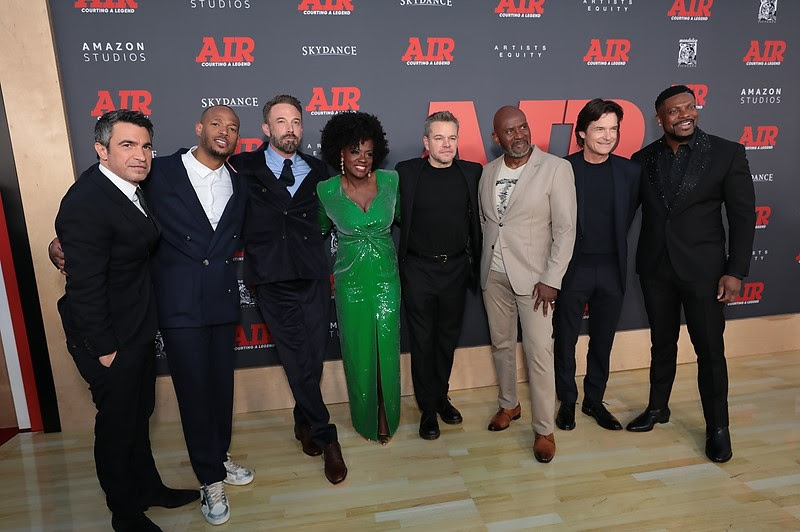 The project was announced in April 2022 with Affleck set to direct, as well as star and produce alongside Damon with their newly formed production company Artists Equity. Principal photography took place between June and July 2022 with Affleck reuniting with his frequent collaborators: cinematographer Robert Richardson and editor William Goldenberg. While Michael Jordan was not involved with the production, he did meet with Affleck, offering several suggestions, including the casting of Davis as his mother. Originally set to premiere on the streaming service Amazon Prime Video, distributor Amazon Studios opted to release the film theatrically first after positive test screenings, making it the first Amazon title since Late Night (2019) to be released in theaters without also premiering on Prime Video. Air had its premiere at South by Southwest on March 18, 2023, and was released theatrically in the United States on April 5. The film received positive reviews from critics, particularly for Affleck's direction, Convery's screenplay and the performances of the cast, and has grossed $90 million worldwide.
The 2023 Cine Gear Expo team of judges recognized and gave honors to a diverse group of recipients with this year's Cine Gear Expo Technical Awards. Cine Gear's team of expert judges, representing multiple industry disciplines, examined each product submitted at the June Cine Gear Expo in Los Angeles. After weeks of extensive deliberation they have selected worthy new motion picture gear in 9 product categories: Camera Bodies: Panasonic Connect – AK-PLV100, Optics: FUJINON Duvo™ HZK25-1000mm F2.8 CineBox PL Lens, Accessories: Ovide Koko, Camera Support: Opertec – Trident.  Lighting Technology: Brompton Technology – TrueLight®, Lighting Support: Creamsource LNX, Sound: Tilta – Zombie Rig Lite, Post-Production Technology: Winner: Flanders Scientific, Inc. – XMP550 55″ HDR Mastering Monitor, Other: Rosco Laboratories, Inc. – Rosco RDX LAB™ System, and Best in Show: ARRI Inc. "Wednesday" set. 
A friend of mine that had a booth there was: Bryan Michael Stoller, who is an award-winning filmmaker and published author. His books include FILMMAKING FOR DUMMIES, SMARTPHONE MOVIE MAKER, and HARRY POTTER: IMAGINING HOGWARTS. Bryan has sold several screenplays along with the films he produced to the various studios and networks including Universal and Paramount Pictures.
Another interesting booth was: Easy Peasy Films, which  is a full-service production company and specialty equipment provider that specializes in high-octane cinematic imagery for Motion Pictures, Television, and Commercials. From Action Sequences to Car Commercials, they can provide every tool you need to make your project a success. Their team of experienced professionals brings a wealth of knowledge and expertise to every production, ensuring that their clients receive the highest quality footage possible.
BoxedUp is a production workflow and gear rental platform that streamlines equipment reservations, production invoicing, and communication between crew and the rental house – all in one platform.