"Over Me … Come Together"… with Joe Perry co-founder (in 1970), and The Lead Guitarist of Aerosmith, and an All-Star rock band including : Robert and Dean Deleo: Founding members of Stone Temple Pilots, Robin Zander from Hall of Fame Classic Rock Icons Cheap Trick, and Gary Cherone singer from Extreme & Van Halen, for  an amazing concert at The CES Convention in Las Vegas, at The Brooklyn Bowl at The Linq, for The Monster "Sound of Rock Concert" – to promote Noel Lee's (CEO & Founder of Monster) new Monster Products that were on Display at The CES Convention. Monster Is known for the best high-end Quality audio products, and is always the highlight Event of The CES Convention! At the  Pre-Concert VIP Dinner with Noel Lee, Noel announced partnerships with many other companies, so that now Monster will be bringing you even more great products for 2018 !
Joe Perry is a member of The Rock and Roll Hall of Fame, and has led Aerosmith for 45 years to be the best-selling American hard rock band of all time, having sold more than 150 million records worldwide, and 70 million in the USA alone!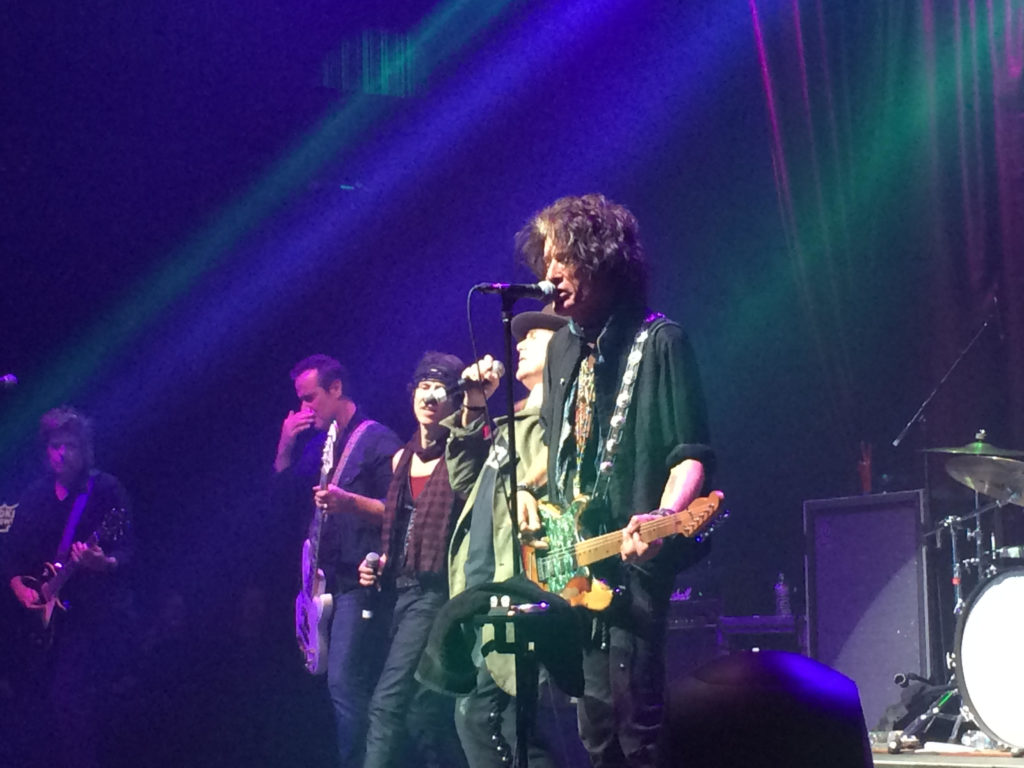 30 years ago Joe partnered with Monster, and believed in the vision of award-winning sound engineer and Head Monster Noel Lee , and uses Monster not only to create their music, but to play it back in its full epic rock glory ! Now Joe works closely with Noel, on a new line of Monster products designed to let rock fans hear the music, according to Joe "as it should be heard ". Joe has hand tuned every product in The "Sound of Rock" line himself – to create a sound that makes any rock song sound as the artist intended ! Below photo of one of those amazing quality products :  The Monster Blaster – JP 100 Classic Rock Edition Wireless Boombox- which has The Ultimate Performance Sound Quality, better than any other Boombox on the market :   
With a Classic Rock mode designed and hand-tuned exclusively for Monster by Rock Legend Joe Perry, the Monster Blaster™ JP1000 Classic Rock Edition brings all your music to life. This is the classic BoomBox, reinvented with a modern design and the latest in wireless technology. With deep pounding bass, Monster Blaster™ fills any space with powerful sound, whether indoors or out. You've never heard anything like this before, but don't take our word for it. Listen for yourself…Because the Music Matters™.
Exclusive Classic Rock Mode Designed and Hand-Tuned by Rock Legend Joe Perry
V-Sound™ Bidirectional Drivers for Direct and Reflected Sound
Power Bass Powered Subwoofer for Real Bass Response
Designed for Portability with Integrated Handle
USB Device Charging for Your Mobile Device
Bluetooth Audio Streaming for Untethered Wireless Freedom
Indoor and Outdoor EQ Modes for Optimized Listening in Any Space
Water-Resistant All Weather Design for Outdoor Use
3.5mm Stereo Analog Input to Connect any Audio Source
3.5mm Microphone Level Input makes the Blaster a Portable PA System
Battery Life LED Display Indicates Charge Level
For the complete story go to: entertainmentandsportstoday.com, on Facebook & Instagram: @entertainmentandsportstoday ,and Youtube.com/entertainmenttodaytv  #LasVegas @lasvegas_lv  @lasvegas #CES2018 #CES @joeperryofficial @aerosmith @monsterproducts @theheadmonster #NoelLee #MonsterBlaster @monstermusic 
       Steven Tyler & Joe Perry of Aerosmith -Rock Icons !   
This CES MONSTER concert and awards program honors the company's top retail partners, and was held at the Brooklyn Bowl in Las Vegas. This is not the first time Perry has taken the stage for Monster; he also appeared at the Michael Jackson tribute show at CES 2016. He is a brand ambassador for the audio manufacturer and has been collaborating with Monster for a line of CE devices, which made their debut at This year's CES. The concert, titled "The Sound of Rock," will also feature special guests, as above.
Monster has a long history of bringing big-name acts to its invite-only annual CES concerts. Past performers include Ray Charles, James Brown, Stevie Wonder, Rod Stewart, B.B. King, Mary J. Blige, Alicia Keys, Fleetwood Mac, John Legend, Steve Miller, and Crosby, Stills and Nash. George Benson headlined last year's event. This year Joe Perry of Aerosmith: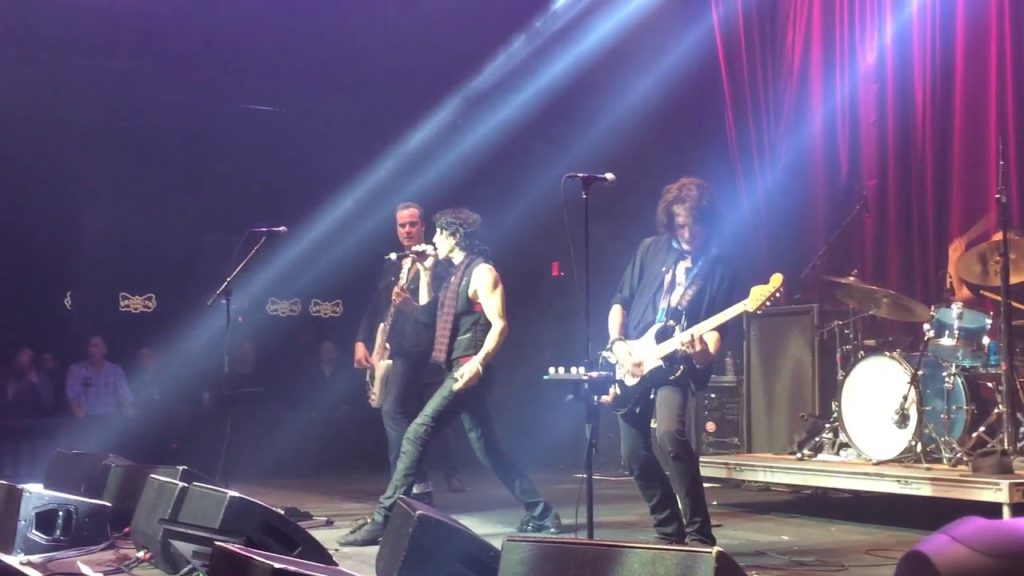 Steven Tyler & Joe Perry of Aerosmith -Rock Icons ! :