The original K.I.T.T. car from The Knight Rider Hit TV series starring David Hasselhoff , is now on display at Harrah's Resort Southern California  , where you can hear the car talk ! David is now the official Mayor of Funner, California, which is the home of Harrah's Resort Southern California , where the car display is located – so you may also be able to see David in person as he does his duties as The mayor. 
In both instances, KITT is an artificially intelligent electronic computer module in the body of a highly advanced, very mobile, robotic automobile: the original KITT as a 1982 Pontiac Trans Am, and the second KITT as a 2008/2009 Ford Shelby T500KR.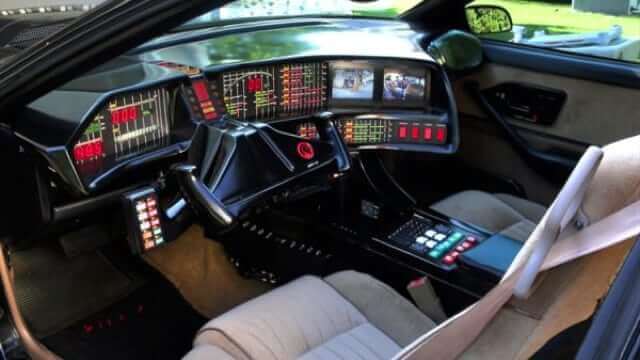 William Daniels as the voice of KITT, for Knight Industries Two Thousand, the autonomous, artificially intelligent car, with whom Michael Knight is partnered. Daniels, who simultaneously starred on St. Elsewhere, requested not to be credited for his role as KITT's voice. The car comes with the iconic red "sensor" light that K.I.T.T. is most famous for, complete with the talking car's signature digital voice.  
For the complete story go to: entertainmentandsportstoday.com Facebook.com/entertainmentandsportstoday and Youtube.com/entertainmenttodaytv  @davidhasselhoff @knight_rider_fans @harrahssocal  @mrbilldaniels