REVIEW: HALFWAY THERE ( Indie Episodic)
Director Rick Rosenthal tackles the difficult topic of alcohol and drug addiction and rehab with a very unique and human approach in his new Indie Episodic which had its world premiere at The Sundance Film Festival today at the Ray Theater in Park City, Utah.
Protagonist Jimmy Bishop (Matthew Lillard) is grappling with trying to turn around his life to the sober lane after facing the devastating effects of alcohol and drug abuse earlier . His efforts are continually challenged by life and circumstances including facing bankruptcy, constant temptations from friends as well as his alcoholic mother , ( brilliantly played by Blythe Danner ) and a former feisty girlfriend Carrie who he still nurses feelings for ( the beauteous Sarah Shahi) . The rest of the supporting cast including Nishi Munshi, Paige Herd, Matt O'Leary, Sheaun McKinney, Jane Stephens Rosenthal lend wonderful support. What happens next?  Below Photo: Matthew Lillard and Esai Morales star in "Halfway There" at The World Premiere at Sundance Film Festival Today :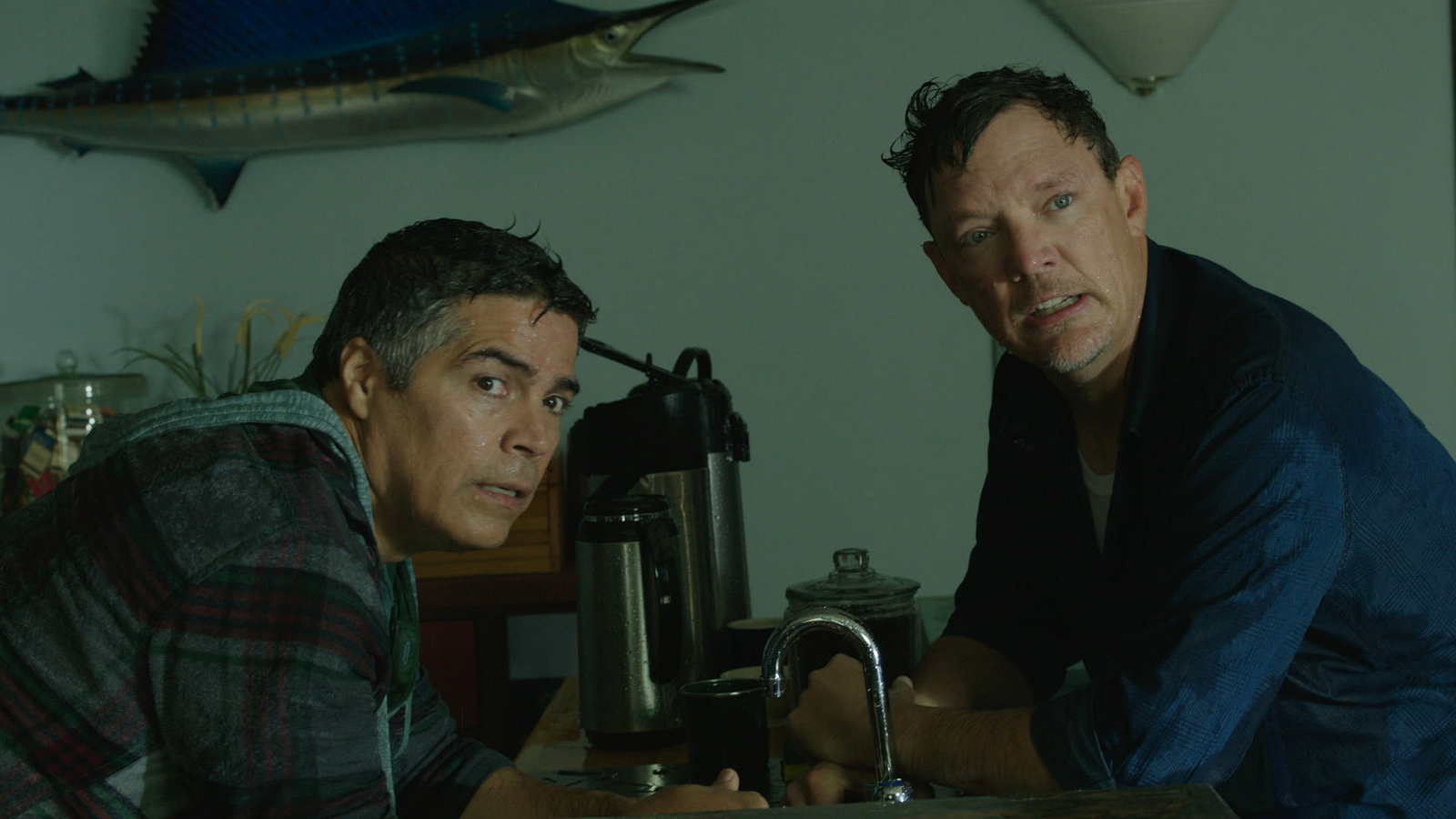 CAST & CREW:
DIRECTOR:
Rick Rosenthal
SCREENWRITER:
Nick Morton
PRODUCERS:
James C. Hart, Valeria Lopez
EXEC PRODUCERS:
Rick Rosenthal, Nick Morton
CAST:
Matthew Lillard, Blythe Danner, Esai Morales, Sarah Shahi, Nishi Munshi, Paige Hurd, Matt O'Leary, Sheaun McKinney, Jane Stephens Rosenthal
SYNOPSIS:
When recovering addict Jimmy Bishop finds his sober living facility teetering on the edge of bankruptcy, he is forced to take in his wealthy alcoholic mother as a client. Her arrival solves his immediate financial crisis but also unleashes every other problem he has struggled his whole life to contain.
FACEBOOK:
https://www.facebook.com/halfwaytheretvshow [1]
TWITTER:
https://twitter.com/hwt_tv [2]
WEBSITE:
halfwaytheretv.com
For further updates Live from Sundance Film Festival 2018 stay tuned to entertainmentandsportstoday.com For more news and updates stay tuned to Entertainment Today on: entertainmentandsportstoday.com, on Facebook & Instagram: @entertainmentandsportstoday ,and Youtube.com/entertainmenttodaytv @sundanceorg #Sundance2018 #Liveupdates #EntertainmentToday #GuestReporter #KalpanaPandit
#Halfwaythere #MatthewLillard #RickRosenthal #BlytheDanner #SarahShahi #NishiMunshi #NickMorton #EsaiMorales  @MatthewLillard @Esai_Morales