The world's best athletes and biggest stars joined host Peyton Manning (Photo Below), a five-time NFL MVP and two-time Super Bowl champion, for "The 25th ESPYS presented by Capital One," aired last night- W

EDNESDAY, JULY 12 

(8 p.m. EDT), on ABC. Broadcasting live from the Microsoft Theater in Los Angeles, the 25th annual "ESPYS" 

commemorate the past year in sports by recognizing major achievements, reliving unforgettable moments and saluting the leading performers and performances. 
JEREMY RENNER , and ELIZABETH OLSEN arriving on The Red Carpet just before the start of The ESPY Awards :
Among the numerous winners and honorees, Former First Lady 

Michelle  
Obama 
posthumously honored Eunice Kennedy Shriver 
with the Arthur Ashe Courage Award
for her dedication to using the power of sports to empower individuals with intellectual disabilities to become acknowledged and celebrated members of society;photo below:
Emmy Award-winning host, writer and producer Jon Stewart presented The Pat Tillman Award for Service to Master Sgt. Israel Del Toro, injured during a 2005 tour in Afghanistan, f
or his perseverance and commitment to his country :
Above: w
restler John Cena presented fifteen-year-old New Orleans Saints superfan Jarrius "JJ" Robertson with the 
Jimmy V Perseverance Award, sponsored by Bristol-Myers Squibb, for his
 wit, energy and effervescent attitude as he 
battles a chronic liver disease called biliary atresia.
Below: Best Comeback Ever by The Superbowl Champions : New England Patriots & Best Game ESPY Award Being presented by Rapper Snoop Dog :
NICK OFFERMAN sharing The BEST MOMENT ESPY Award with actor and comedian BILL MURRAY, for The Chicago Cubs World Series Win after waiting 108 years !
Then after the big
ESPY Awards Show
The Athletes , Celebrities , and VIPs went to The Gigantic Events Center right behind The 
Microsoft Theater , for the after-party of the year , with live entertainment, DJs , music , dancing , great food and drinks , and an amazing live performance up on stage at the after-party by Grammy Winning Rappers:  LL Cool J and Ice Cube , that the crowd went wild for , and tore down the house ! Photo below: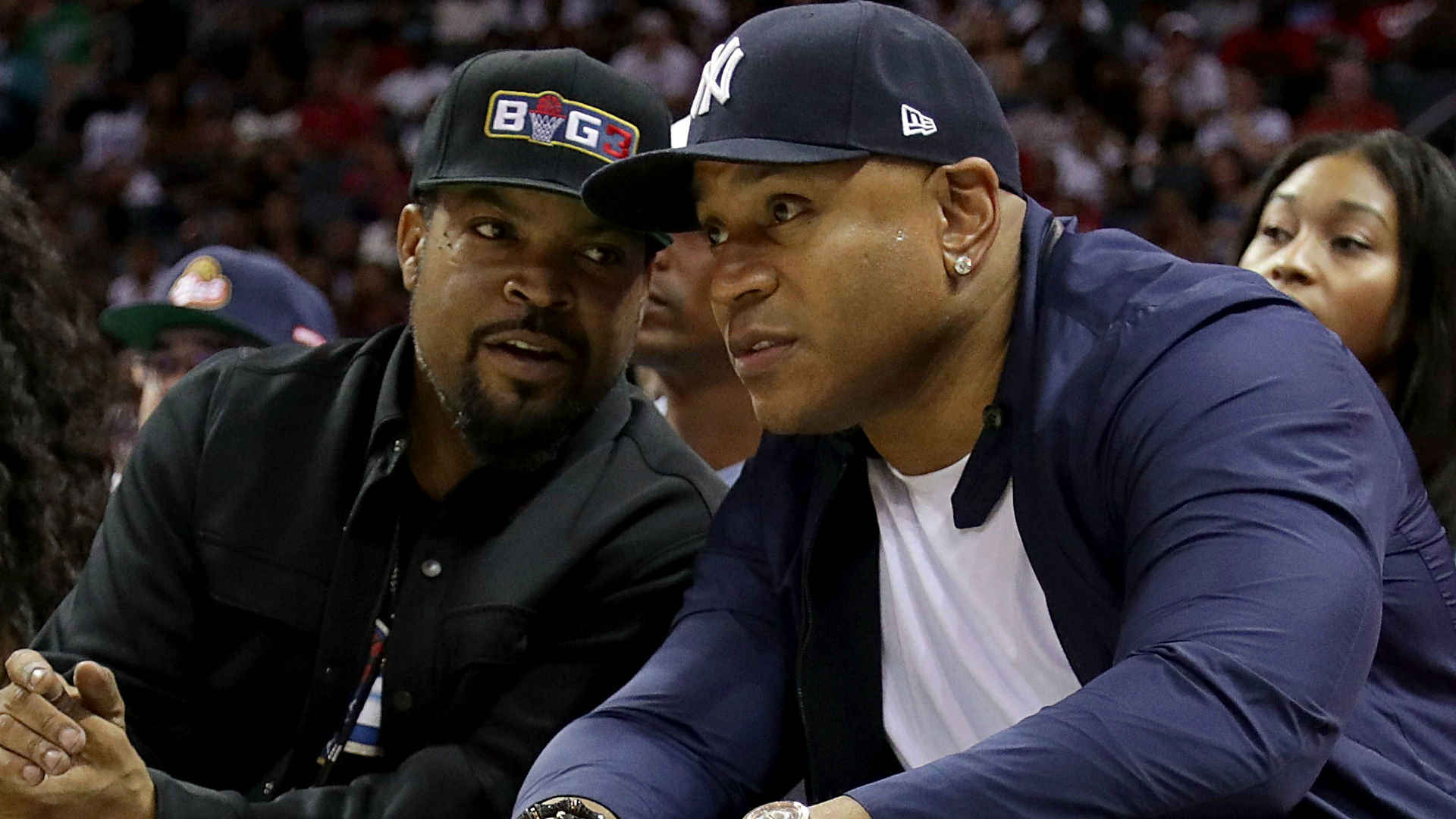 "The 25th Annual ESPYS presented by Capital One," aired live W

EDNESDAY, JULY 12 (8 p.m. EDT), on ABC.