Last night was The 2017 MTV MOVIE & TV AWARDS at The Shrine Auditorium in Los Angeles, with many of the biggest names in Movies, and TV. The Shrine – the former home to The Oscars , Grammy Awards, and many other major events,  was sold out again to a packed audience , who went wild when they got the opportunity to see many of the biggest names in showbiz !   Adam Devine was the host for the evening , and gave a good comedic performance with singing and dancing, see below.
Below – The MTV Best Hero Award went to :
WINNER: Taraji P. Henson — Hidden Figures
Vin Diesel, accompanied by co-stars Jordana Brewster, Michelle Rodriguez, and Tyrese Gibson, accept the MTV Generation Award at the 2017 MTV Movie & TV Awards for the 'Fast and the Furious' franchise , and below is the entire cast along with their heights :
'13 Reasons Why' Cast Presents The Cast Of 'Stranger Things' With Show Of The Year Award:
Below Emma Watson wins the first gender-neutral prize :  The Best Actor in a Movie for her role as Belle in Beauty & the Beast, and said it was "very meaningful".  . . . . "The first acting award… that doesn't separate nominees based on their sex says something about how we perceive the human experience," she said. .  "MTV's move to create a genderless award for acting will mean something different to everyone. "But to me it indicates that acting is about the ability to put yourself in someone else's shoes and that doesn't need to be separated into two different categories. . . "Empathy and the ability to use your imagination should have no limits. This is very meaningful to me."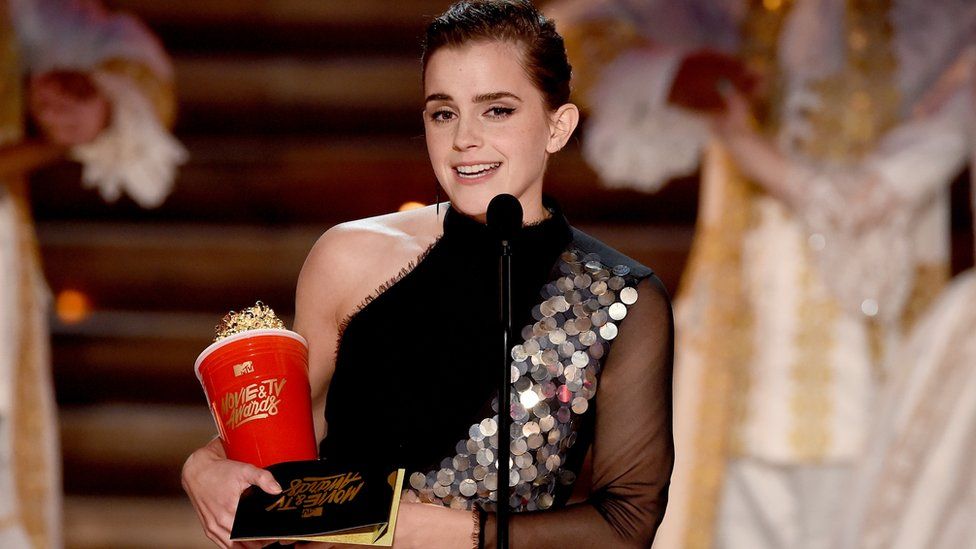 Below Best Duo WINNER: Hugh Jackman & Dafne Keen — Logan. "Thank you, thank you," Jackman began. "Listen, on behalf of—" when 12-year-old Dafne cut him off.  "Hey hey," she piped up. "You do 17 years [as Wolverine], I don't speak for half of the movie, and you get to say the thank yous? OK, no." . . . So it's like that!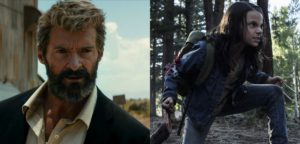 "Tonight I want to thank MTV and mom," Dafne said. "Happy Mother's Day in Spain." She took Jackman's speech notes, and criticized him :  "You didn't write your parents here. He thanks mom and dad," she said. Then they both growled , – just like in their movie – Logan , below :
It was another amazing and fun night at The MTV MOVIE & TV AWARDS !