Earlier tonight at The Kimpton Le Peer Hotel in West Hollywood, were some of the biggest names from the Music World, Nominees, Presenters, Musicians, Influencers, Press, and A-List Celebrities, who were there for the GBK Luxury Celebrity Gifting Lounge & Angeleno Magazine Party in Honor of the 2019 American Music Awards.
There was some great music and live entertainment, a live fashion show by the pool, food, beverages and some of this year's hottest products such as Health & Beauty Products & Services, International Trips, Fitness Resort Trips, Electronics, Wine, Gourmet Foods, Jewelry & Accessories, and some nice Clothing, as you can see in this news segment.
Some of the companies with great new products that we interviewed were Social CBD's high-quality, Pure, Powerful and Honest CBD products. For details go to: TheSocialCBD.com In the below photo is our reporter at their booth displaying their products: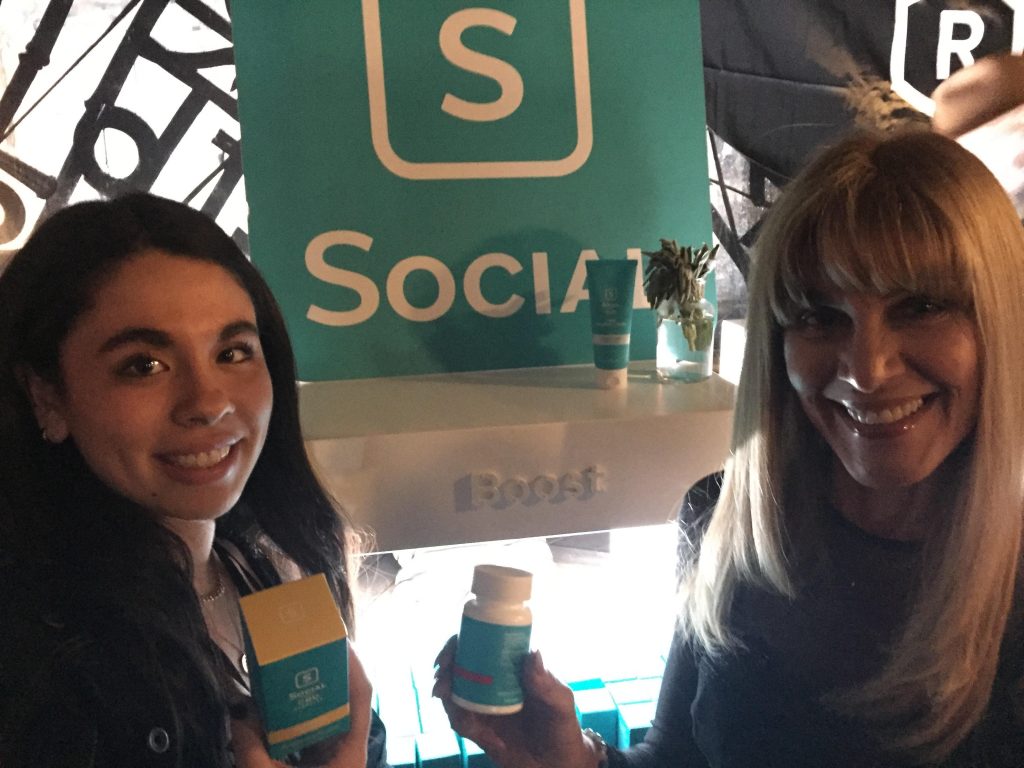 USK Skin premium dermocosmetics that combine science and effectiveness with sophistication and luxury- for details go to: underskin.com, Jade Jo Jewelry's handmade, travel-inspired jewelry that is comprised of authentic gemstones and precious metals, and culturally unique findings. For details go to: jadajo.com. In the below photo you can see our reporter with the owner: Jada Jo Jackson: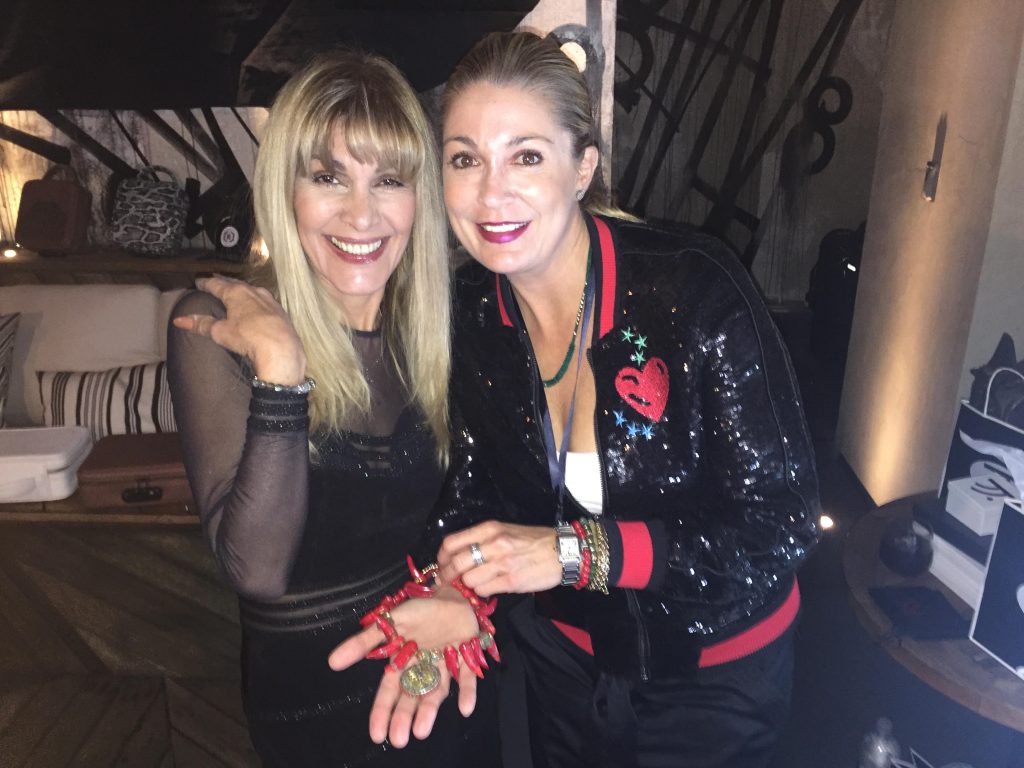 Surprise Inside Chocolate Eggs, Bites and Gummies that makes learning about eco-conservatism FUN – for details go to yowieworld.com, and Caribbean Living Magazine gifted a stay at S Hotel Jamaica, a 120-room hotel which artfully combines discrete urban sophistication and a laid-back resort lifestyle punctuated by an authentic, rootsy vibe, overlooking Jamaica's famed Doctor's Cave beach. Rob Rodney high-end leather bags designed for storing cannabis and cannabis accessories safely and securely, Ziptop reusable containers that stand up, stay open, zip shut and are microwave, freezer, and dishwashers safe, and can withstand up to 425 ° !  For details go to : ziptop.com – ->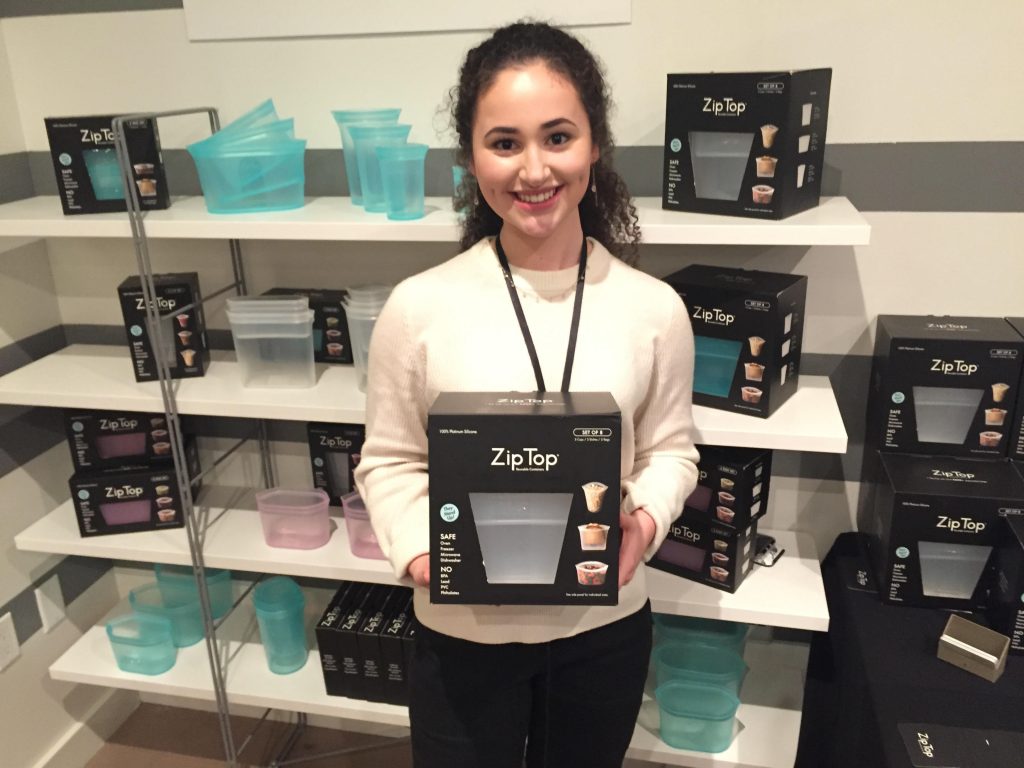 House Saint Zarek custom vintage denim jackets, shirts, vests, and recycled metal accessories, CW Jewels custom made jewelry– for details go to cwjewels.com, and Egard Watch Company's limited production watches and bracelets: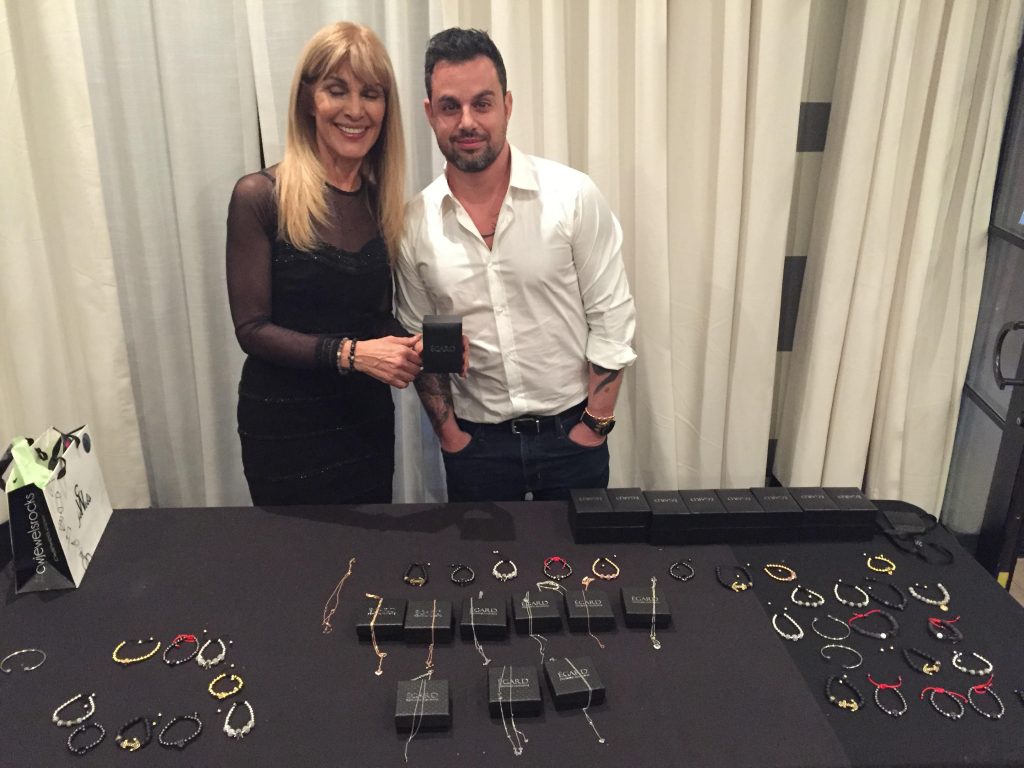 As our news team made their way around the gift lounge, it seemed that a very well known celebrity was following us – that famous music director and musician from the iconic Tonight Show with Johnny Carson: Kevin Eubanks!
Stay tuned for Entertainment Today's news show on the American Music Awards, Broadcast in the USA on Spectrum and Time Warner, and in Europe on Hollywood 26.