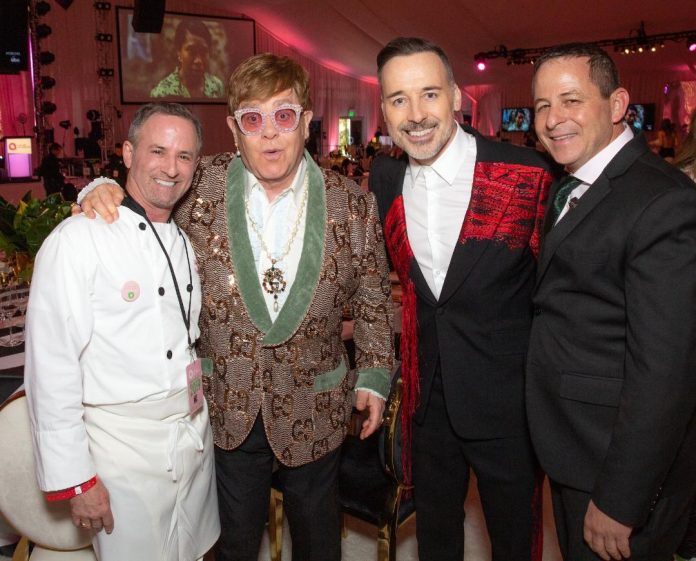 Celebrity Chef Wayne Elias, one-half of the team behind Crumble Catering and Rockwell Table & Stage in Los Feliz, CA, along with business partner Chris Diamond, are the best in their field, and once again, Chef Wayne and Crumble Catering are once again chosen to cater two of the top A-List- star-studded- celebrity Award Dinner Viewing Events.
Handling the night's menu for a 16th year-Los Angeles-based chef Wayne Elias–who, along with his crew at Crumble Catering and celebrity chef Gordon Ramsey will put together the plentiful feast at the party–shared some of the special bites they will serve and his rule of thumb for cooking up a good time. This will mark their 16th year as the chef and catering company for the Elton John Aids Foundation Oscars Viewing Party at West Hollywood Park on February 9th, 2020 Below photo of: Celebrity Chef Wayne Elias and Elton John getting ready for their Elton John Aids Foundation Oscars Viewing Party: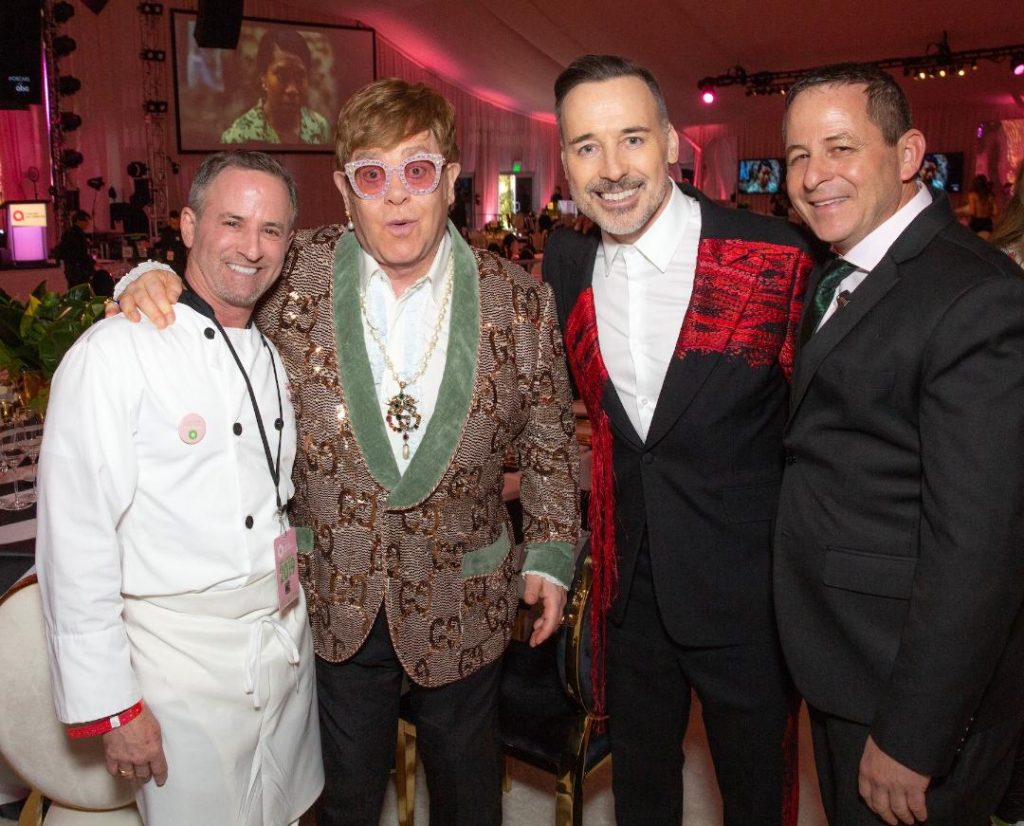 T
wo weeks prior, Chef Wayne and the Crumble Catering team of 150 will create for the 3rd consecutive year a star-studded menu for Steven Tyler Grammy's Viewing Party in support of Janie's Fund on January 26, 2020.  Below photo of: Celebrity Chef Wayne Elias and Steven Tyler getting ready for their Grammy Viewing Party in support of Janie's Fund: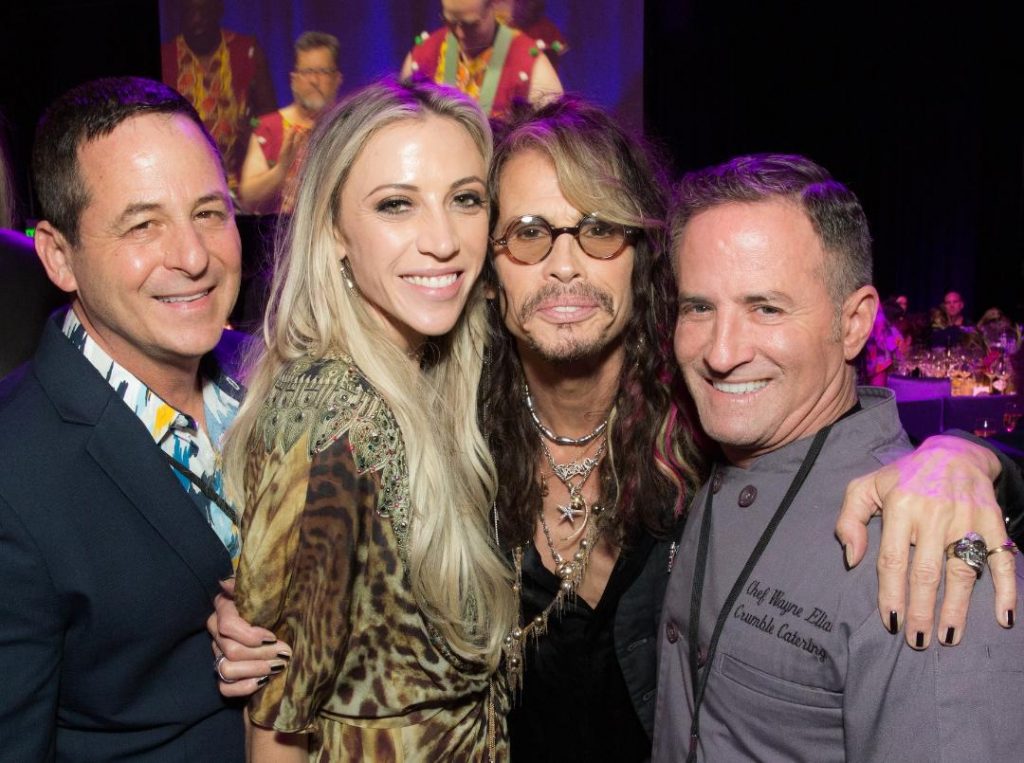 "Easy-to-eat is a key ingredient in everything that should be served," Elias told ABC News. "Nothing messy or overly complicated with too many sauces–we just want the highest quality, with often locally sourced and organic ingredients to delight the palate."
One of Chef Wayne's simple yet elegant appetizers that will be passed this Grammy Sunday night is a cinch to prepare: Take 12 one-ounce cuts of beef tenderloin and marinate for 30 minutes in 1/4 teaspoon of cracked black pepper, 1/2 teaspoon sea salt and 1/8 cup of olive oil, then saute the meat in a hot pan for a minute on each side and skewer with fresh rosemary.
For a sweet-and-salty bite, Elias will offer up a party-menu classic: honeydew cubes topped with a prosciutto rosette. Meanwhile, those who eschew red meat can enjoy hamachi with papaya relish and chive oil.
Simply ask your local fishmonger to slice up sushi-grade hamachi into thin strips. At home, layer the pieces of fish with avocado slices and top with mango and papaya salsa.