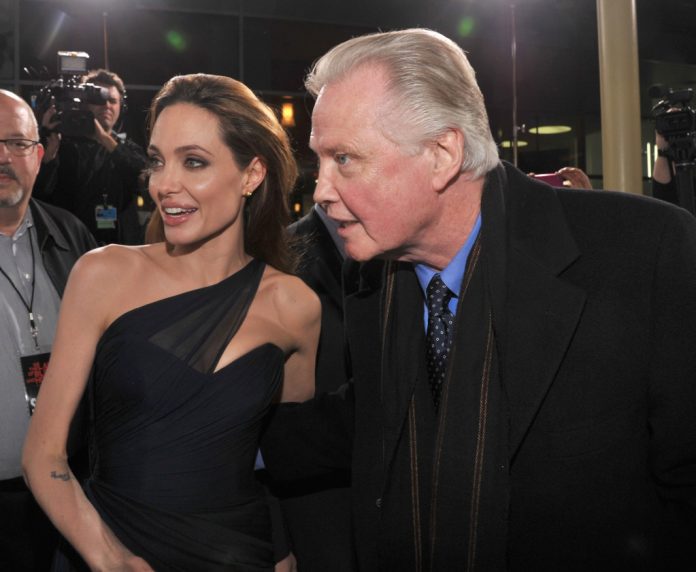 OSCAR VIEWING DINNER, Gift Suite and AFTER PARTY, a black tie invitation only red carpet gala will take place on Oscar Sunday February 9th at the Legendary & Historic Hollywood Museum that is only a few feet away from the Oscars on Hollywood Blvd. and Highland, for the benefit of Jose Iturbi Foundation.
Over 100+ Stars are expected. 400 Guests in total are expected for dinner, and over 200 media worldwide to cover the very long step & repeat Red Carpet.
The Academy Awards viewing dinner will be a sit down, black tie white glove service experience for the stars, their guests, sponsors and ticket buyers.  A few tickets are still left for sale at the original actual face value of only $1000 each, that includes:
Walking down the red carpet with the stars – 
Gift Suite – pick out all the lavish and exotic gifts that you want!  –
A seat at a table for a 5 Star gourmet meal, with 1 or 2 celebrities at your table-
Watch the Oscars live on movie screens from your dinner table –
VIP After- Party with live entertainment! – 
Full tables of 10 Seats, and Sponsorships with promotions and advertising at all sizes and levels are still available-so that you can promote yourself, your brand name, your company, and your products and/or services, that can make you a big part of Oscar Night, and of Hollywood History! Sponsor packages start at $10,000 and go up to $100,000.
For tickets to future events, and Sponsorships and get advertising rates and info, E-Mail : info@entertainmentandsportstoday.com – and for more info about us go to: www.entertainmentandsportstoday.com & thanks for watching !
The Oscar Viewing Dinner and After Party is by invitation only. Limited available dinner seats. Call the ticket office at: 213-388-9162
The 2020 ICON AWARDS: will be given during the pre-show to the Academy awards. This year's honorees include: – Nancy O'Dell: Entertainment Tonight Anchor- for Television,  Mamie Van Doren for Motion Picture Female in a rare public appearance, Obba Babatunde for Television (Emmy winner "Bold & The Beautiful"),  Andy Madadian for Music (multi million seller singer Icon- duet hit with Jon Bon Jovi), Joel Diamond for Music-Grammy winner: presented by Wink Martindale, Lee Meriwether for Television, Terry Moore for Motion Pictures and Donelle Dadigan, and The Woman in Philanthropy Award and owner of The Hollywood Museum.  All Awardees will accept in person.
Celebrities that are confirmed to attend in person are: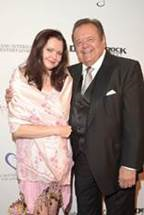 Tom Sizemore(Saving Private Ryan), Nancy O'Dell (TV-ET-Icon Award), Eric Roberts, Ilya Salkind(Superman), Mamie Van Doren-(High School Confidential Icon Award+Star Walk of Fame) Sheree J. Wilson-(Walker Texas Ranger), Dita Von Teese, Joe Cortese-(The Green Book), Katherine Narducci(co-star The Irishman), BarBara Luna-(Star Trek), Andy Madadian-(Star singer-Icon Award-Star Walk of Fame), Petri Byrd-(Judge Judy), Pat Negri-(Good Witch), Gloria Garayua-(How to Get Away w Murder), Stacia Gates-(Influencer), John Savage (Oscar nom 'Deer Hunter'), Frank Sheftel-(Host KABCRadio), Rex Smith-(Broadway Star), Lou Ferrigno II (SWAT 2020), Cory Oliver, Lydia Cornell(Too Close for Comfort).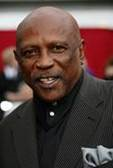 Bridgette Nielson(Red Sonya), Sofia Milos-(CSI Miami), Lou Ferrigno-(The Hulk, Instant Death), Dawn Wells-(Gilligan's Island), Lee Meriwether-(Barnaby Jones + Catwoman), Lorenzo Lamas-(Falcon Crest/Renegade), Kira Reed Lorsch-(2 x Emmy Winner)Dee Wallace-(ET), Lainie Kazan-(My Favorite Year), Bernie Kopell-(Love Boat), Ernie Hudson-(Ghostbusters), Cory Feldman-(Stand By Me), George Papadopoulous-(fmr Trump's Foreign Policy Advisor), Courtney Stodden-(Celebrity Big Brother), Nic Novicki-(Sopranos), Teale Sperling-(Toy Box), Kate Linder-(Young & Restless), Judy Tenuta-(HBO Specials), Ieva Georges-(Criminal Minds), Katherine Pacino, James Jurdi-(Reaper), Noreen Taylor-(The Bay), Stanley Livingston-(My 3 Sons), Suzanne Marques-(Enlightened HBO), Donna Spangler-(Beverly Hills Christmas), Patty McCormack-(The Bad Seed Oscar nom), Gabrielle Stone-(Speak No Evil), Tanya Banks-(Little Women), Ivan Modei, Rebecca Holden-( Knightrider), Joel Diamond-(Grammy Record Producer Engelbert Humperdinck-Icon Award), Robert Mack(Host Good Morning LaLa Land), Autum, and Todd McGinley, Dr. Paul Nassif-(E!'s Botched), Brenda Dickson-(Young&Restless), Kathy Garver(Family Affair), Joann Worley(Laugh In), Ava Cantrell(Niclelodeons Haunted Hathaways).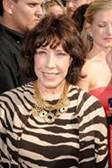 Melody Anderson(Flash Gordon/Firewalker), Carrie Schroder-(I Am Frankie-Nickelodeon), Petri Byrd-(Judge Judy), Renee Lawless-(Tyler Perry's Have and Have Nots), Sonika Vaid, James Dumont-(The Righteous Gemstones–Law & Order: True Crime), Lucille Soong(Fresh Off the Boat), Sheryl Lee Ralph(Instant Mom), Yi Zhou(Runaway Pistol), Keith Carlos(Bold & The Beautiful America's Top Model), Emmanuel Kabongo(21 Thunder), Carl Crawford (LA Dodgers), Francesca Fanti-(American Crime Story:Versacae), Frank Pesce-(29th Street), Peter Mark Richman-(Naked Gun'Star Trek), Erin Haskell-(Good Morning La La Land, Richard Brooks (Emmy winner), Ron Moss( Emmy winner star of The Bay), Devin Devasquez (tv & film producer Emmy winner & former Playmate), Marla Gibbs(The Jeffersons-Icon Award TV), Freyda Payne(singing legend), Ernest Harden Jr., (White Men Cant Jump), Art Evans(Die Hard 2), Janet Dubois(Good Times), Roger E. Mosley(Magnum PI), Ella Joyce(ROC), Cisco Reyes(Amazon's Chosen Kin), Joe Fria(Guardians of the Galaxy) Kevin Seymour( NFLCarolina Panthers), Adoree Jackson(NFL Tennessee Titans), Vincent Spano(Alive), Willard Pugh(Air Force 1), Mother Love, William McNamara(Nun), Jaclyn Lopez(The Lucky Man), Roger Neal Jr.(recording Artist), Tanya Roberts-(Charlies Angels& Sheena).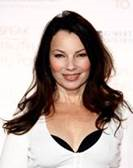 Stephanie Szostak(ABC's A Million Little Things& Iron Man 3), Farah Abraham-(star of Teen Mom), Carrie Mitchum(James Dean Live Fast Die Young), Vincent DePaul( The Bay), Shadoe Stevens(Hosts Top of The World), Beverly Stevens(Shadoevision), Amber Stevens West(ABC's Greek), Laurene Landon(All the Marbles/Maniac Cop), Jeremy Miller-(Growing Pains), Jeannie Kasem (Cheers/The Tortellis), Lou Ferrigno(The Hulk), Burt Ward-(Batman), Susan Olsen-(The Brady Bunch), Buzz Aldrin, Chris McDonald(Thelma & Louise-Happy Gilmore), Donovan Carter-(HBO's BALLERS) Jamie Kennedy-(Scream), Johnny Roastbeef Williams-( Good Fellas & Green Book), Katherine Kramer, Karen Kramer, Gloria Allred-( Netflix-Seeing AllRed), Celeste Thorson-(How I Met Your Mother,), Lee Purcell-JL Ranch +Murder She Wrote), Camila Banus-(Days of Our Lives), Richard Halpern, Terry Moore-(Oscar Nominee Come Back Little Sheba& Icon Award),Sally Kirkland-(Oscar Nominee-Golden Globe winner), Roslynd Kind(singer Streisand sister), Nancy O'Brian– Playboy Playmate, Vince Lazano(Pirates of the Caribbean),Wes Geer, Jeri Jewel(Facts of Life), KIRK BOVILL(starred as Henry Kissinger-Oscar nominated movie VICE) Emma Eliza Regan(Oscar Nominated "Detainment" 2019), Maria Conchita Alonso( Moscow on The Hudson).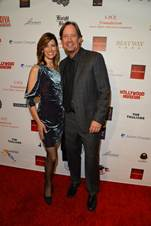 John Ratzenberger(Cheers/Toy Story), Bryce Nielson(Special Effects ROMA), David Permut-(Producer Oscar nom Hacksaw Ridge),Ms. Tan Kheng Hua-(star of Crazy Rich Asians), Joyce Bulifant- (Mary Tyler Moore Show regular), The Pointer Sisters-( Anita & Bonnie-Grammy, AMA winners), George Lazenby-(James Bond- On Her Majesty's Secret Service)Shiggy(pop culture comedian), Tommy Wiseau)The Room/Disaster Artist), Alice Amter(Big Bang Theory), Barry Bostwick)-Rocky Horror/Spin City), Ray Parker Jr.-(Ghostbusters Theme –R&B star), Fernando Allende-(Flamingo Road) Jezlan Moyet-(host of  Good Morning La La land), John Whitaker(Family Affair), Anthony Michael Hall.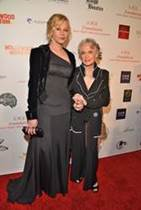 Martin Kove (Karate Kid+Cagney&Lacey), Dan Lauria (Wonder Years), Obba Babatunde-( Madam Secretaryand Icon award), Richard Grieco-(21 Jump Street+ Gargoyles), Margaret O'Brian-(Oscar winner), Randal Malone-( Mansion of Blood), Robert Carradine-(Revenge of the Nerds), Frank DiFrancia-(Green Book), Rachell Royale-(music artist), Serena Laurel("Lucy"),Tonya Renee-(Star of Little Women LA and The Ish is Real Show with Tonya & Tasha), Caryn Richman-(Gidget), Jamie Brewer-(American Horror Stories, Carrie Schroder-(Nickelodean's I Am Frankie),Gerald Chamales-(Producer The Irishman, Nick Vallelonga-(Oscar for The Green Book, Roman Mitichyan-(The Morning Show), Massi Furlan-(Bad Boys for Life),Paul Fegen Aka 'The Amazing Fig'( America's Got Talent magician performing) and many more.   –new RSVP's added daily… (Special Appearances by various 2020 Oscar nominees at the After Party) TBA.
Stay tuned for live daily round-the-clock news coverage from our news team in Los Angeles, Hollywood and Beverly Hills, during all of The Awards season from Entertainment & Sports Today TV, and Entertainment Today, and for the complete story go to: entertainmentandsportstoday.com, on Facebook & Instagram: @entertainmentandsportstoday, and Youtube.com/entertainmenttodaytv #OscarGiftLounge #NicolletteSheridan @nicollettesheridan
For more information, and if you like to buy any of these great products that you saw on our TV show, E-Mail us direct: info@entertainmentandsportstoday.com so that one of our staff can connect you with the right people.