Caesars Palace-managed casino Harrah's Resort Southern California now has David Hasselhoff as their first official mayor of Funner, California.  The casino is located on the grounds of the Rincon Indian Reservation, and tribal leaders have officially changed the name of the land and chosen Hasselhoff as the first mayor. When it comes to having fun, the Hoff makes things even funner. Whether it's hanging out by the pool as the world's most famous lifeguard or greeting guests in style, no one hassles the Hoff.
The casino is owned by the Rincon Band of Luiseño Indians and situated on the Rincon Indian Reservation, 45 miles north of San Diego. A unanimous vote by tribal leadership renamed the land and appointed Hasselhoff mayor. The resort is in Valley Center, California, but since the reservation is a self-governing territory, the tribe can name its land whatever it wants.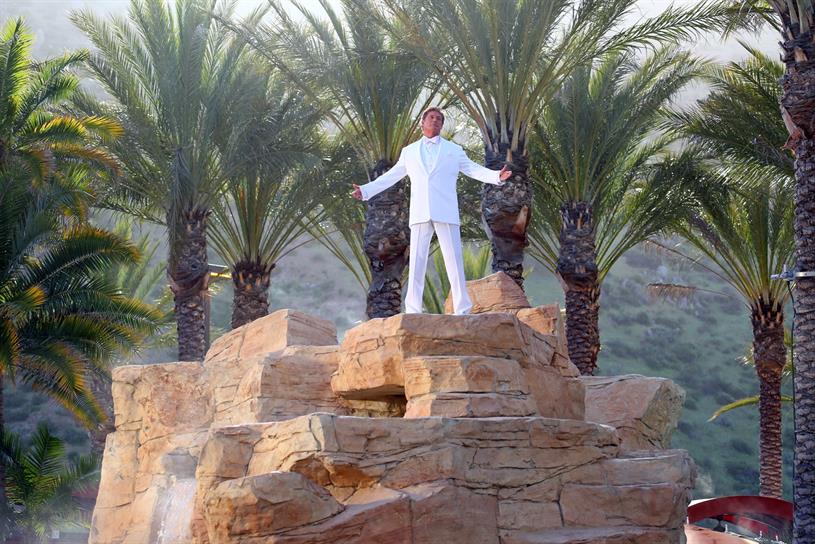 Located between San Diego and Los Angeles, Funner, California is home to Harrah's Resort SoCal, a big and fun casino , a mini-waterpark with swim-up bar where you can float down the 400 foot lazy river, great restaurants , and a new Baywatch 3D slot machine that stars the Hoff, David Charvet , Yasmin Bleeth, and Pamela Anderson , and other cast members of the original hit TV series that you can interact with and win some big jackpots !  
& Speaking of brand new slot machines that you can interact with : They have the brand new Simpsons slot machine , with Homer Simpson and all the funny characters that interact with you just like you were in the cartoon, and it's in HD, on a 3 section Barco style movie screen.  Check out the video to see how to hit the  jackpot , by lining up all 25 Homer Simpson's on the screen!  It's a super "Funner" game !
& Now through August 27, 1pm – 6pm, Saturdays and Sundays on the Second floor of the South Resort Tower :  celebrate the legacy of beloved and renowned artist Theodore "Seuss" Geisel at Funner, California , Harrah's Resort SoCal. Free to all ages, the "If I Ran The Zoo" is an extraordinary art exhibit featuring Dr. Seuss' unique sculptural artwork.  Art experts will be on hand to share stories and answer questions related to this rare artwork. A reading area will also be available where a story time will be hosted for guests of all ages to enjoy. The original pieces are currently displayed at the Geisel Library in San Diego. A few of the reproductions on display at  Funner, California , Harrah's Resort SoCal will be available for purchase.
For more info go to: www.visitfunner.com.