The New Baywatch Slot Machines at a Casino near you:
David Hasselhoff & Pamela Anderson & Yasmine Bleeth & The Original Baywatch cast on 3D Slot Machine Game!
There's nothing like being reminded of those fantastic days when Baywatch Babes Pamela Anderson and Yasmin Bleeth bounced happily through the choppy waves of the beaches of Los Angeles to save drowning people, though I imagine most of the men were feigning injury in an attempt to get some mouth-to-mouth resuscitation (and don't tell me you didn't consider it).
And now you can enjoy those wonderful times every day thanks to Playtech and their brilliant slot version of the hit TV Show that features several members of the original cast.  
Ladies you've not been excluded from this nostalgic totty fest either as you have the extremely handsome David Charvet , and the buff David Hasselhoff to fantasize about .
Even if you do not consider yourself a big fan of the original show, you know that Baywatch is about Mitch Bucchanon and his team of lifeguards patrolling the beaches of Malibu in California. Therefore, it should come as no surprise that Baywatch the slot game is taking place on a beautiful beach as well.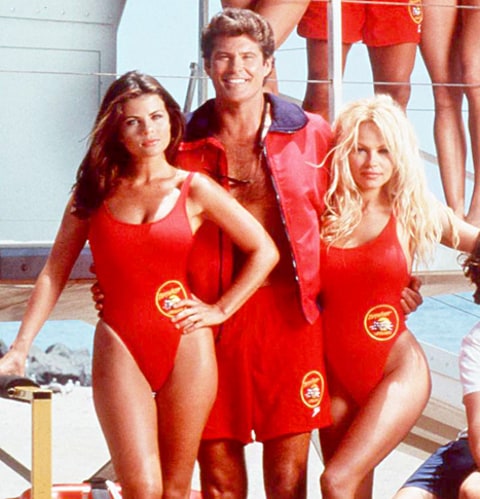 The transparent reels are floating over the perfect sand and tall waves crashing in the distance. Except for a few starfish and palms, the scenery is absolutely undisturbed. The bright red reel symbols are in the exact same shade as the iconic safety buoys that the heroes of the show used to carry around.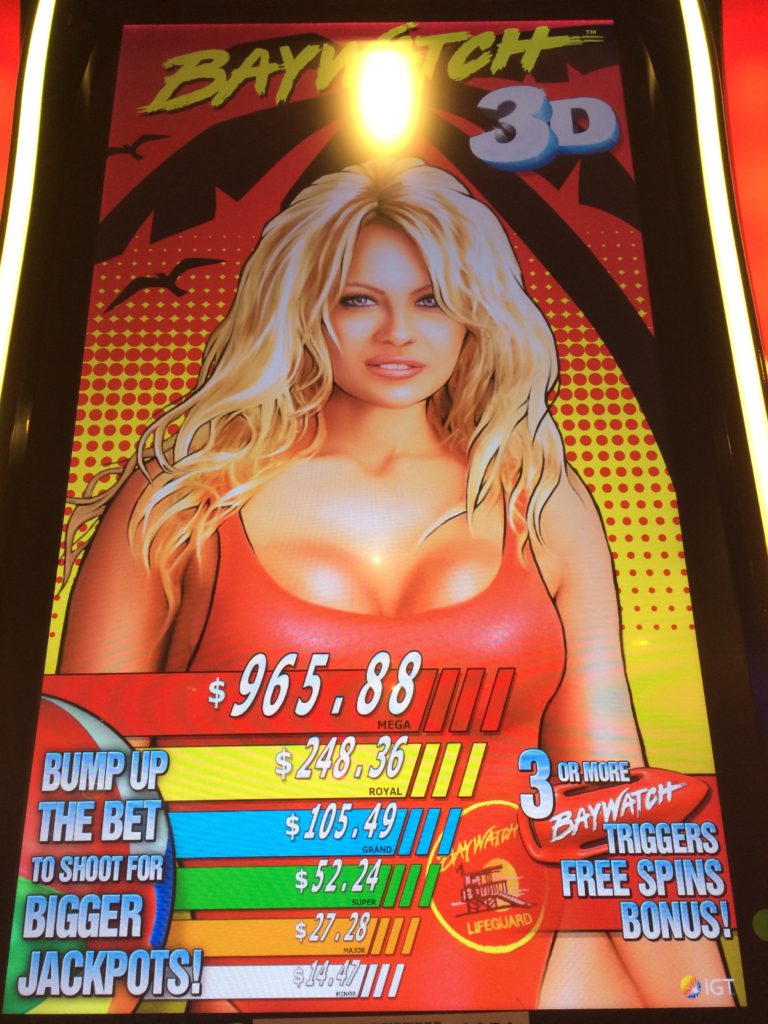 TV shows might get so popular that they end up being adapted into various different formats, but only the most successful ones ever get their slot game adaptation !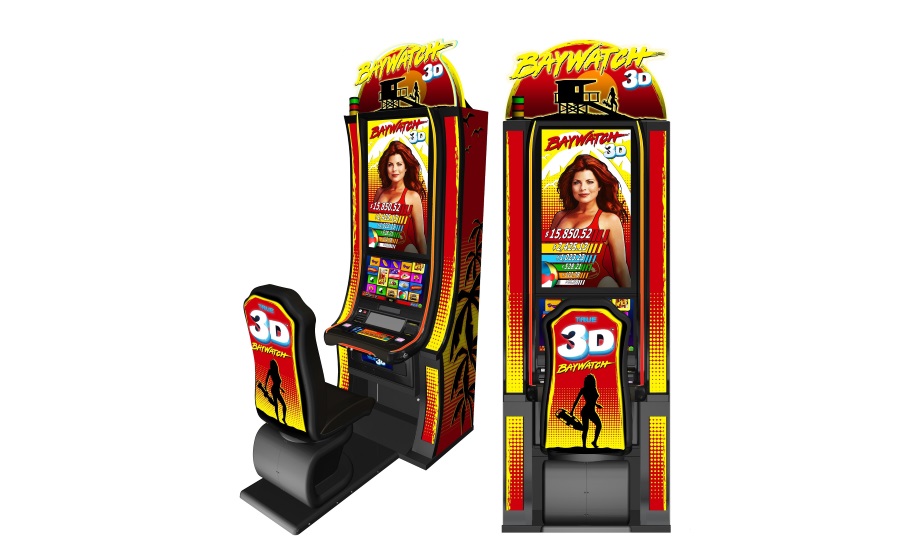 Were you looking for a slot machine with Pamela Anderson's hair gently blowing in a seaside breeze? You got it, with Baywatch slots!