Powerful Message for America that Every American Should Hear!
In this interview: Academy Award winning actor Jon Voight gives a very eloquent and beautiful speech that calls out to the entire world to come together in Peace and Love for your neighbor, no matter what their skin color, religion, gender, nationality or political beliefs may be!  Everyone must stop and really listen, so that you understand everyone else's point of view- no matter how much you may disagree with them- otherwise we can never evolve to a higher level of living in peace and harmony with all points of view in life, on our shared planet earth – which is home to all of us! This is the worst time ever with a worldwide Pandemic disease, with the Coronavirus Epidemic! So from his heart Jon asks for all the fighting and killings to stop, and that our country can come together in Peace and Love !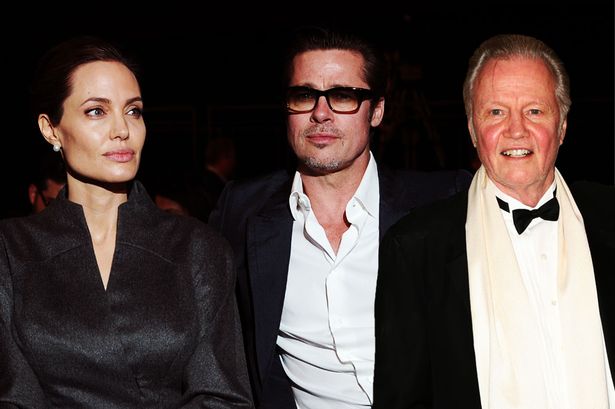 For 30 years Jon Voight has been a kind soul, and has always given a lot to our TV shows: Entertainment & Sports Today, and Entertainment Today over those many years. He must have been on our shows over 40 times, and has always given us a lot of his time for interviews at some of the biggest events in showbiz! The Oscars, Emmys, Golden Globes, SAG, Grammys, Film Festivals, Movie Premieres, Galas and Special Events – Jon always had time for us, and was always a good man to everyone!
One of the first times that I can still remember that I was privileged enough to interview Jon Voight personally as a reporter was in May of 1995 in Dallas, Texas at the Video Software Dealers Association Convention (VSDA), where during the interview he said " I give my heart and soul, my sweat, and my blood to Entertainment & Sports Today" – John has always been a kind and giving man!
Then on Sunday September 17th of 1995 at the Grand Opening of Planet Hollywood in Beverly Hills, California, with as Oprah Winfrey said "There must be about 1800 stars here – more stars than The Oscars, Emmys, and Grammys all put together!" – They roped off all of Rodeo Drive in Beverly Hills, for a giant celebrity block party that was the most spectacular grand opening Gala in the history of restaurants, movie premiers, award shows, conventions, music and sporting events, and special events in the history of showbiz and the entire Entertainment world! In the after party there was an amazing concert put on by Bruce Willis, Danny DeVito and the legendary Rock & Roll Music Icon: Chuck Berry – who gave the performance of a lifetime with the greatest musical concert performance in any after party – in the history of showbiz! – Go, Johnny Go! & of course Jon Voight was there to again give me an amazing interview – which that interview together with this whole event- I will never forget!
Jon Voight was born in Yonkers, New York on December 29, 1938, and he graduated from Catholic University of America, and is an American actor. He is the winner of one Academy Award, having been nominated for four. He has also won four Golden Globe Awards and has so far been nominated for eleven. He is the father of actress Angelina Jolie and actor James Haven: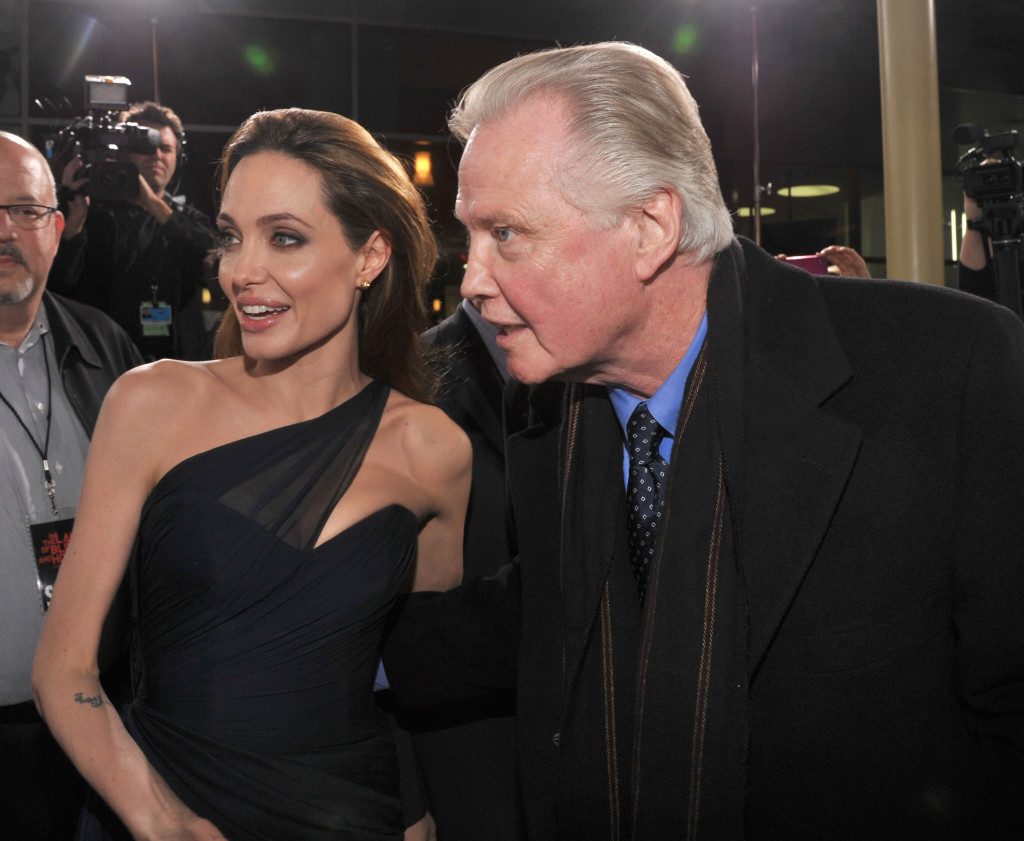 Voight came to prominence in the late 1960s with his Oscar-nominated performance as Joe Buck, a would-be gigolo in Midnight Cowboy (1969). During the 1970s, he became a Hollywood star with his portrayals of a businessman mixed up with murder in Deliverance (1972); a paraplegic Vietnam veteran in Coming Home (1978), for which he won an Academy Award for Best Actor: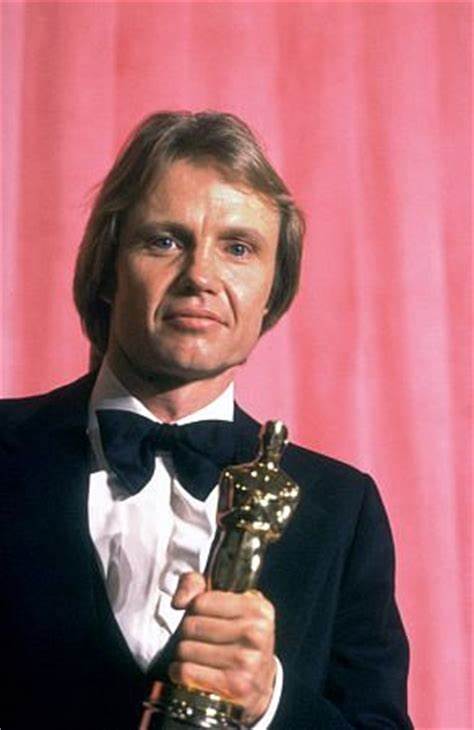 and a penniless ex-boxing champion in the remake of The Champ (1979).and is an American actor. He is the winner of one Academy Award, having been nominated for four. He has also won four Golden Globe Awards and has so far been nominated for eleven. He is the father of actress Angelina Jolie and actor James Haven.
His output became sparse during the 1980s and early 1990s, although he won the Golden Globe and was nominated for an Academy Award for his performance as the ruthless bank robber Oscar "Manny" Manheim in Runaway Train (1985). Voight made a comeback in Hollywood during the mid-1990s, starring in Michael Mann's crime epic Heat (1995) opposite Robert De Niro and Al Pacino. He portrayed Jim Phelps in Mission: Impossible (1996), a corrupt NSA agent in Enemy of the State (1998), and the unscrupulous attorney Leo F. Drummond in Francis Ford Coppola's The Rainmaker (1997), which earned him a Golden Globe nomination for Best Supporting Actor.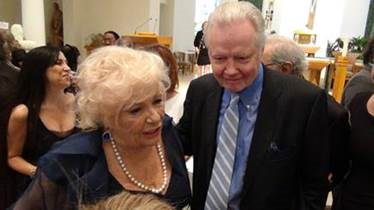 Voight gave critically acclaimed biographical performances during the 2000s, appearing as sportscaster Howard Cosell in Ali (2001) for which his supporting performance was nominated for the Academy Award, the Golden Globe and a Critics Choice Award, and also as Nazi officer Jürgen Stroop in Uprising (2001), as Franklin D. Roosevelt in Michael Bay's Pearl Harbor (2001) and as Pope John Paul II in the eponymous miniseries (2005). Voight also appears in Showtime's Ray Donovan TV series ,as Mickey Donovan, a role that brought him newfound critical and audience acclaim and his fourth Golden Globe win in 2014.
On November 21, 2019, he was awarded the National Medal of Arts by President Donald Trump.
Video research by our reporter: Ken Ronning #JonVoight @jonvoight
Stay tuned for live daily round-the-clock news coverage from our news team in Los Angeles, Hollywood, New York, Beverly Hills, and overseas from Entertainment & Sports Today TV, and Entertainment Today, and for the complete story go to: entertainmentandsportstoday.com, on Facebook & Instagram: @entertainmentandsportstoday, and Youtube.com/entertainmenttodaytv
For tickets to future events, and Sponsorships and get advertising rates and info, E-Mail : info@entertainmentandsportstoday.com – and for more info about us go to: www.entertainmentandsportstoday.com & thanks for watching !
For more information, and if you like to buy any of these great products that you saw on our TV show, E-Mail us direct: info@entertainmentandsportstoday.com so that one of our staff can connect you with the right people. Above is our video news story, that is part of the follow up to our daily news stories on the Coronavirus.
For more news stories and updates about the Coronavirus : go to EntertainmentandSportsToday.com  and go to the top of the home page and click on the "HEALTH & BEAUTY" section.  Additional updates can be found by clicking the "Business & Technologies" , and "Entertainment" sections, or just click "Home". For stories that may uplift your spirits during these trying times go to the "Music" section of our website.
If you may have any questions- you can email us at info@entertainmentandsportstoday.com- so we can find you the answers from the doctors and health experts, that have written stories for us, and from the health agencies that have provided information and daily updates for us. & Thanks for watching, and be healthy and safe!