Last night some of Hollywood's Entertainment Legends and Movie & TV Icons, and Music legends performed at the iconic and historic Hollywood Roosevelt Hotel to celebrate Ed Asner's 90th Birthday Gala Roast and Party to benefit The Ed Asner Family Center with a celebrity roast, gourmet dinner and concert.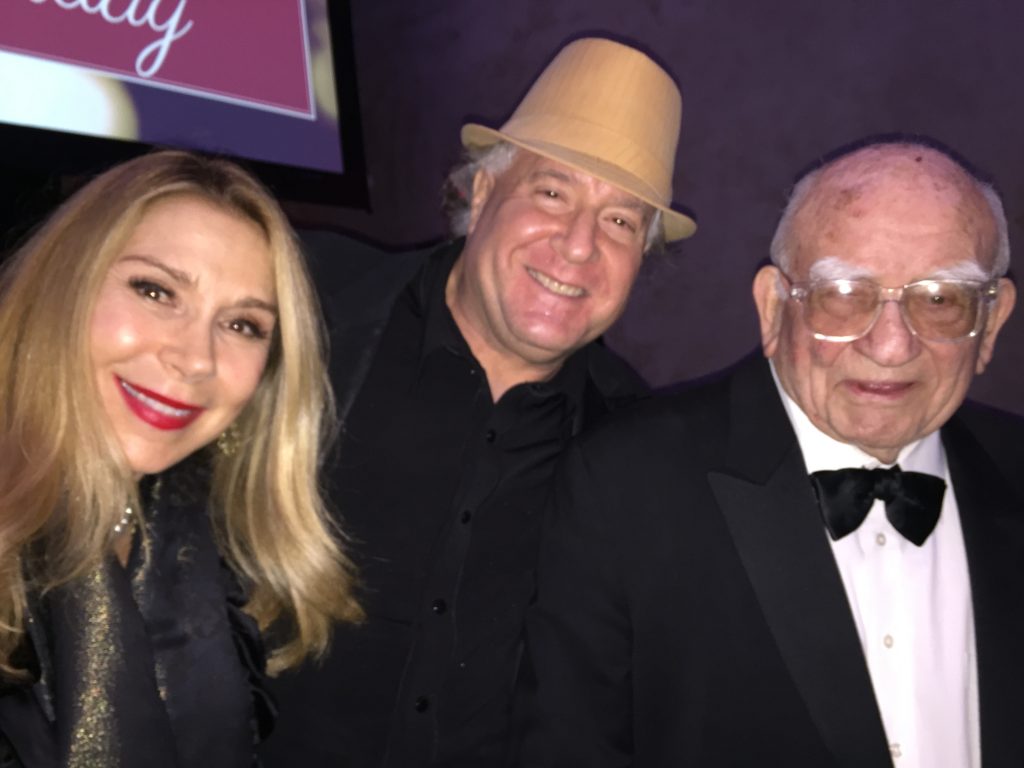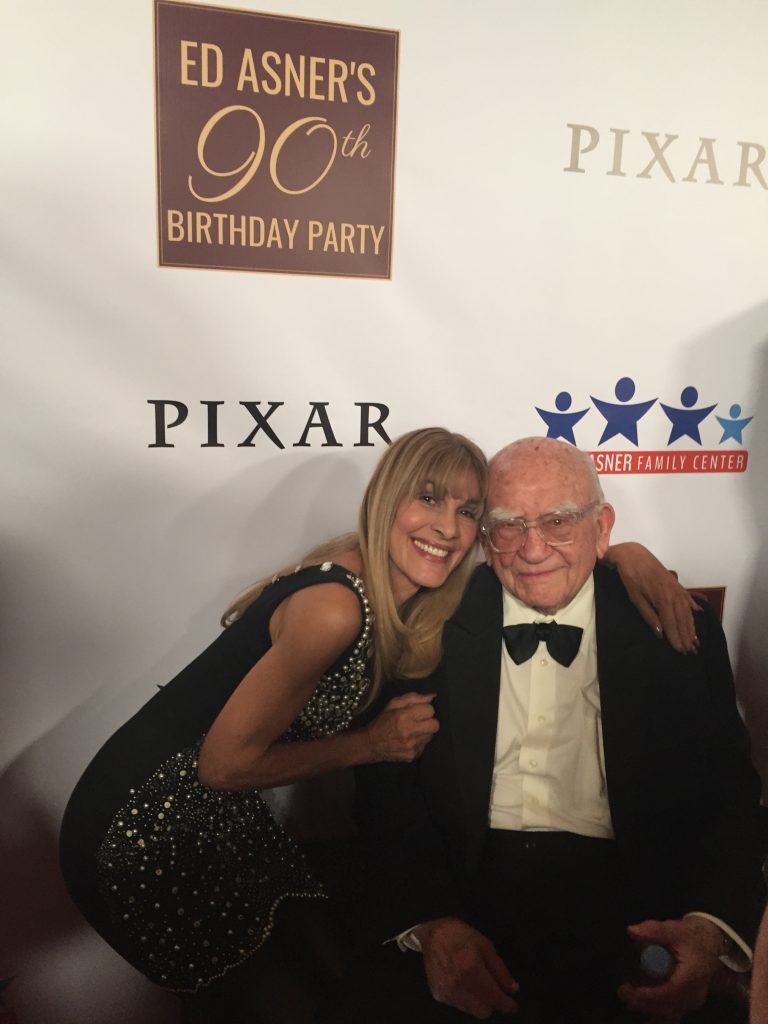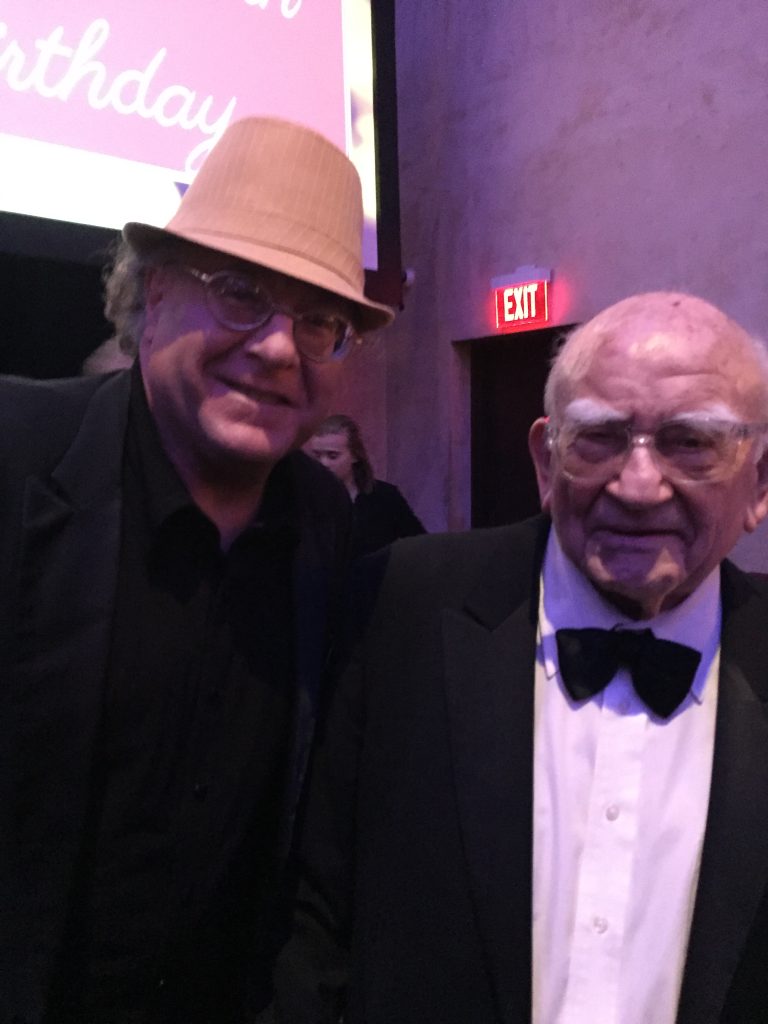 Ed Asner, eight-time Emmy®-winning actor affectionately known as Lou Grant and UP's Carl Fredricksen, is turning 90 years old and is still as crotchety, funny and beloved as ever. Mark Hamill (Movie Icon – Star Wars franchise), Maureen McCormick (TV Icon  – "The Brady Bunch") who started the catch phrase: "Marcia, Marcia, Marcia" – that has been copied to so many other similar 3 word phrases still used today! Below photos with Producer Steve Taylor, and below that with Steve and The Giant Brad Garrett- right after the fabulous Dinner Show, Celebrity Roast & Concert: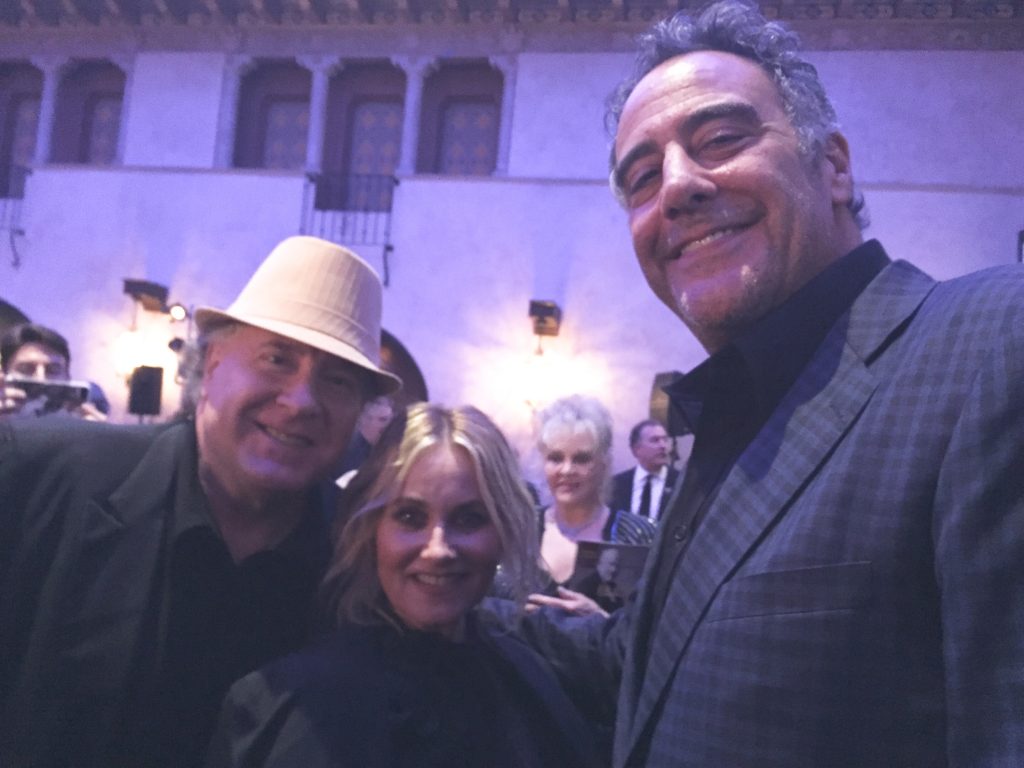 Jon Favreau (Avengers: End Game, Chef, Iron Man), Rob Schneider (Saturday Night Live, Grown Ups), Cloris Leachman (Spanglish, The Last Picture Show), Dick Van Dyke (The Dick Van Dyke Show, Mary Poppins), Brad Garrett (Everybody Loves Raymond, Christopher Robin):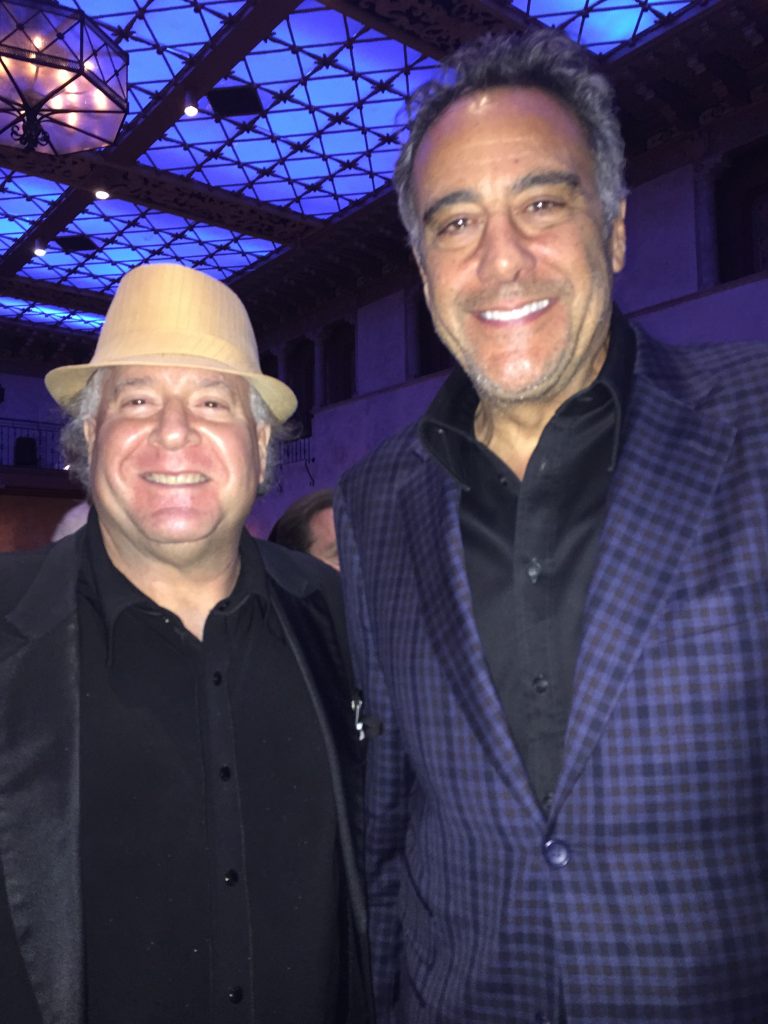 Mike Ferrell ( TV Icon – Mash):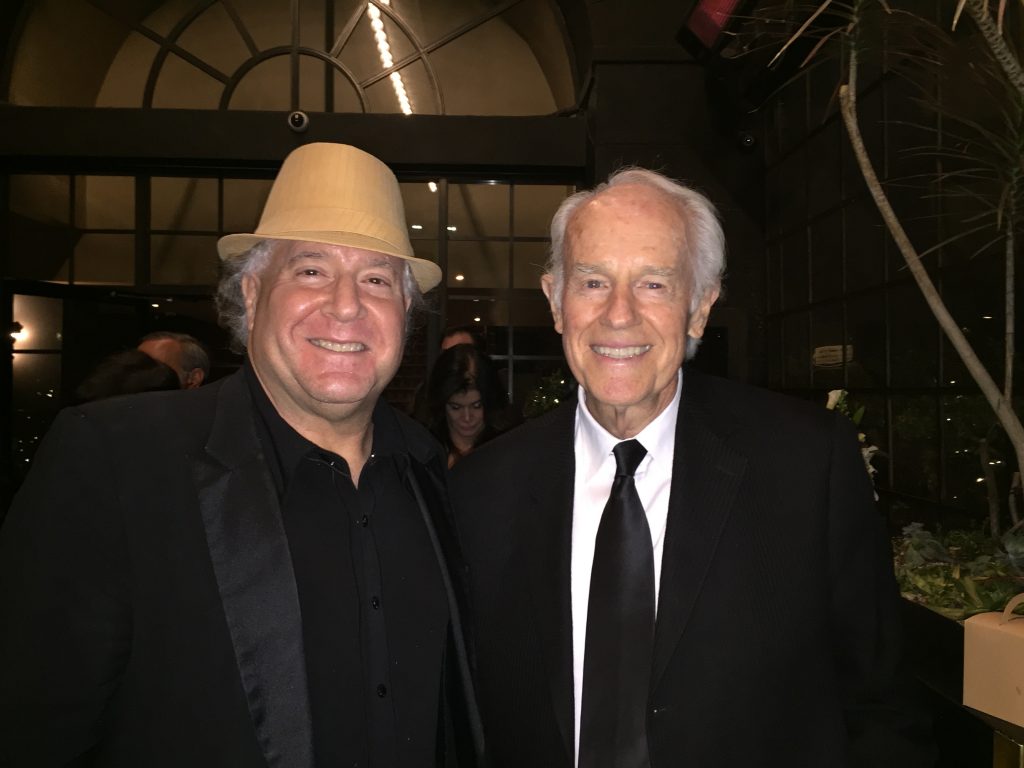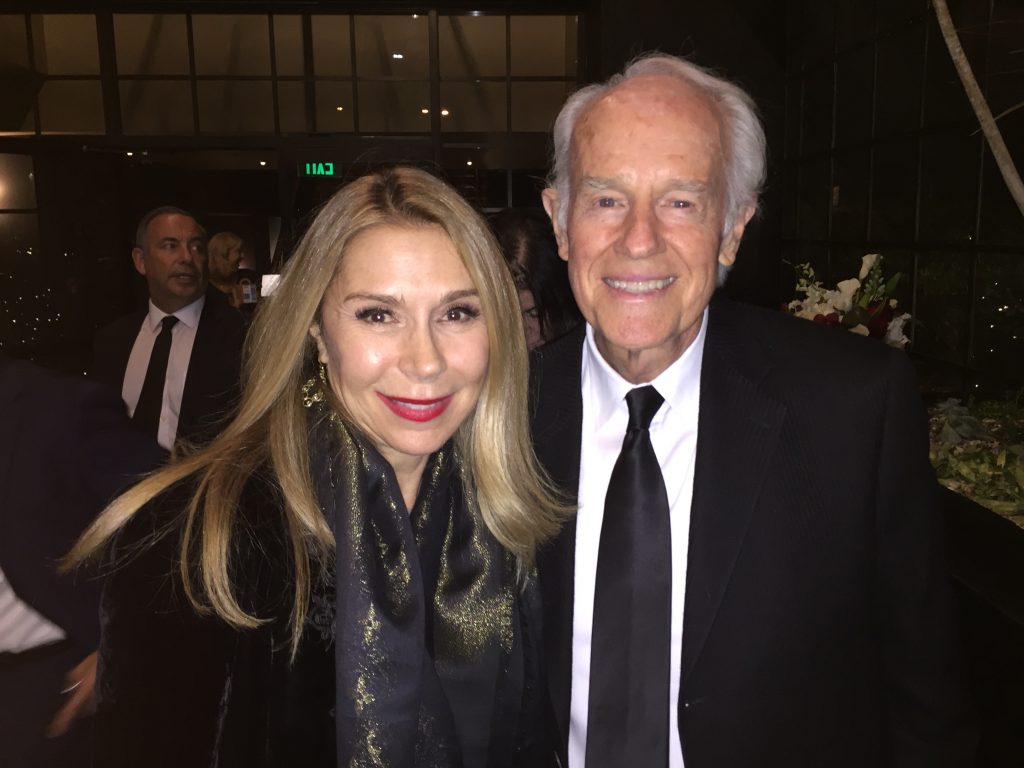 Richard Kind  (Movies: Inside Out, Argo, & TV: sitcoms Mad About You and Spin City) :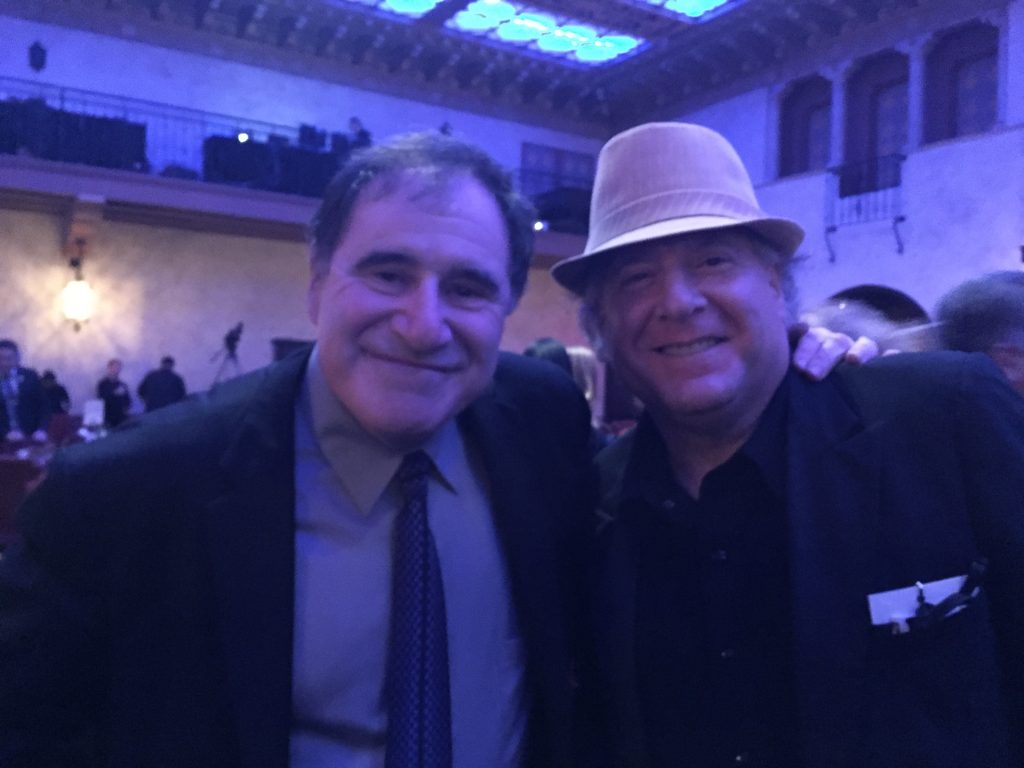 and Ed Begley Jr. (Ghostbusters, Pineapple Express) were all a laugh riot as they roasted the legendary actor!
Tom Bergeron (Dancing with the Stars, Hollywood Squares) did a great job as the host, and singer songwriter Jackson Browne gave a great musical performance!
In this show you will see some great in-depth interviews with these stars, done by our on-air reporters Margie and Jacqueline. See them and Producer Steve Taylor in the below photo on the red carpet with actor Richard Kind in the background: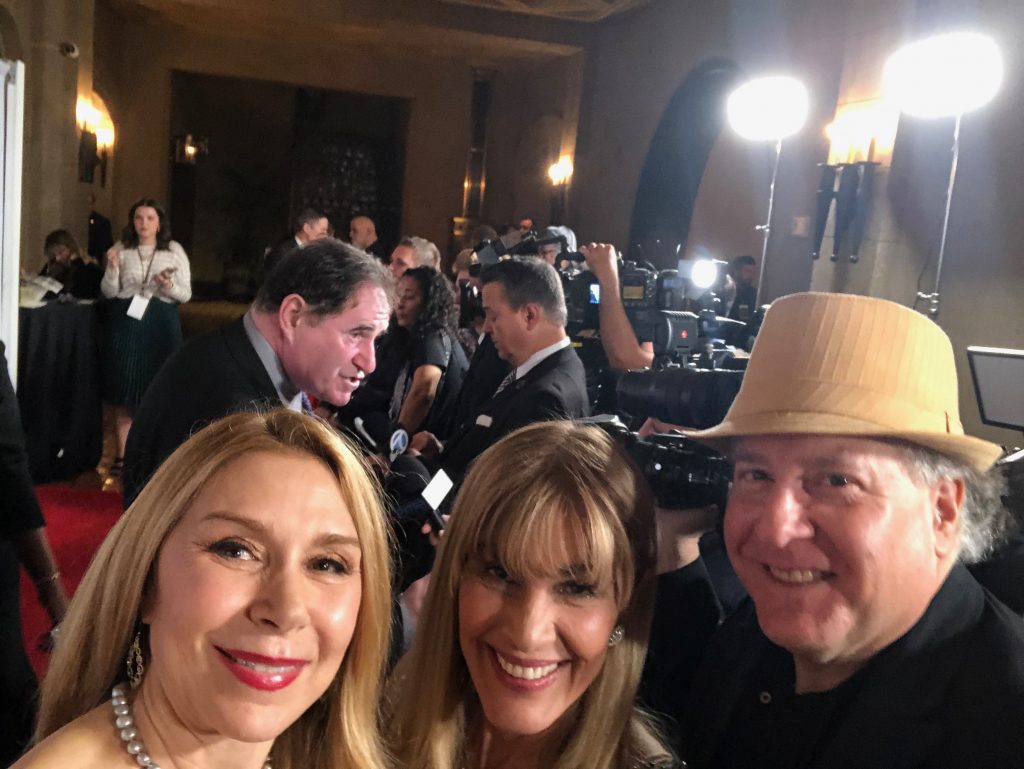 It was a special night to remember by everyone who was lucky enough to be there! Happy 90th Birthday ED ! & This will be our 2nd 90th Birthday Party this month, as we will go to San Diego's Baseball Stadium "Ultimate Skybox" to celebrate the 90th Birthday Party of our legendary Sports Reporter Dion Rich.
The Ed Asner Family Center, located in Reseda, California, is dedicated to promoting self-confidence in differently "abled" individuals, bringing balance and wellness to them and their families through arts and vocational enrichments and mental health services. The Center not only caters to the needs of the child but aims to engage the whole family in order to help them face their unique challenges.