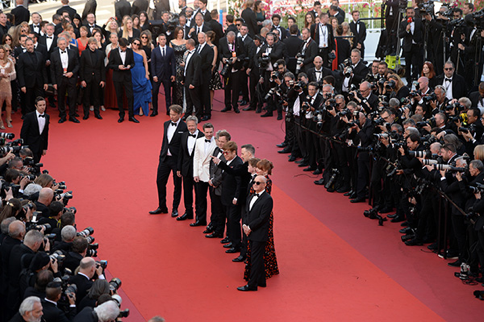 In this news segment you can watch Elton John and Taron Egerton sing "Rocket Man" at the #Rocketman Cannes International Film Festival Gala Party, in an amazing surprise performance: "Their gift is his song, and this one's for you." . . . .
Paramount Picture's Rocketman was an International success with movie premieres all over the world, with the biggest premiere of all at The Cannes International Film Festival: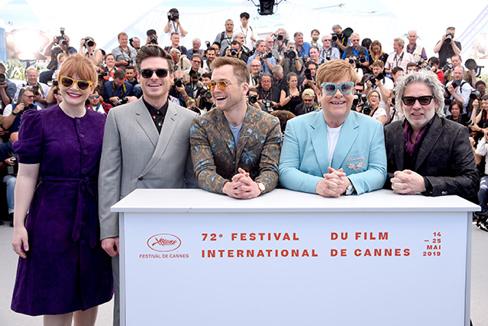 Taron Egerton had starred in the 2014 action comedy film Kingsman: The Secret Service and its 2017 sequel: Kingsman: The Golden Circle – with Elton John having a small role playing himself. The  photo to the left is of Taron Egerton signing autographs, and posing for photos and selfies with his fans on the red carpet of The Cannes International Film Festival.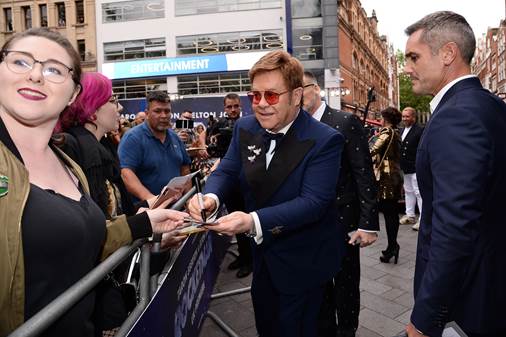 The London premiere blasted across the UK and beyond. This "Out of this World" premiere went via satellite to Glasgow, Dublin, Cardiff, Gateshead, and it didn't stop there … with simultaneous premiere events in Spain, Portugal, Germany, Italy, Sweden, Norway, Finland, Estonia, Latvia and Lithuania and even out in Space as the International Space Station joined in the celebration! Photo to the upper left is of Elton John signing autographs, and posing for photos with his fans on the red carpet of the London World Premiere of Rocketman.
Below photo of the Cast and Filmmakers of "Rocketman" as they attend the US Premiere of "Rocketman" at Alice Tully Hall on May 29, 2019 in New York, New York: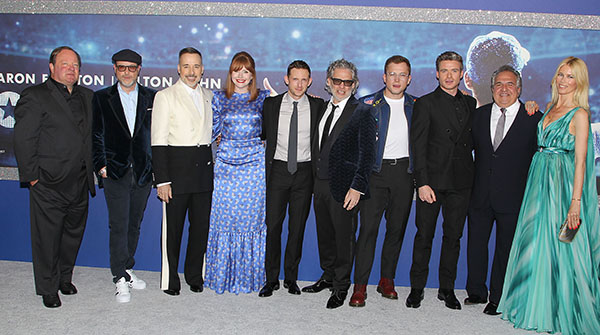 The final Premiere showing of Paramount Picture's Rocketman was at Paramount Studios in Hollywood, on the final day of The Cine Gear Expo LA 2019, which is the same theater where all The Producers and Directors view their own movies before the general release to the theaters – at The Paramount Theater by the front main entrance on Melrose. Considering that this is a Paramount movie-  seeing the movie at Paramount Studios is the best way to see it, in their theater with their state of the art movie screen and audio sound! All of our news staff can 100% recommend that you see this movie for an amazing experience! In theaters NOW!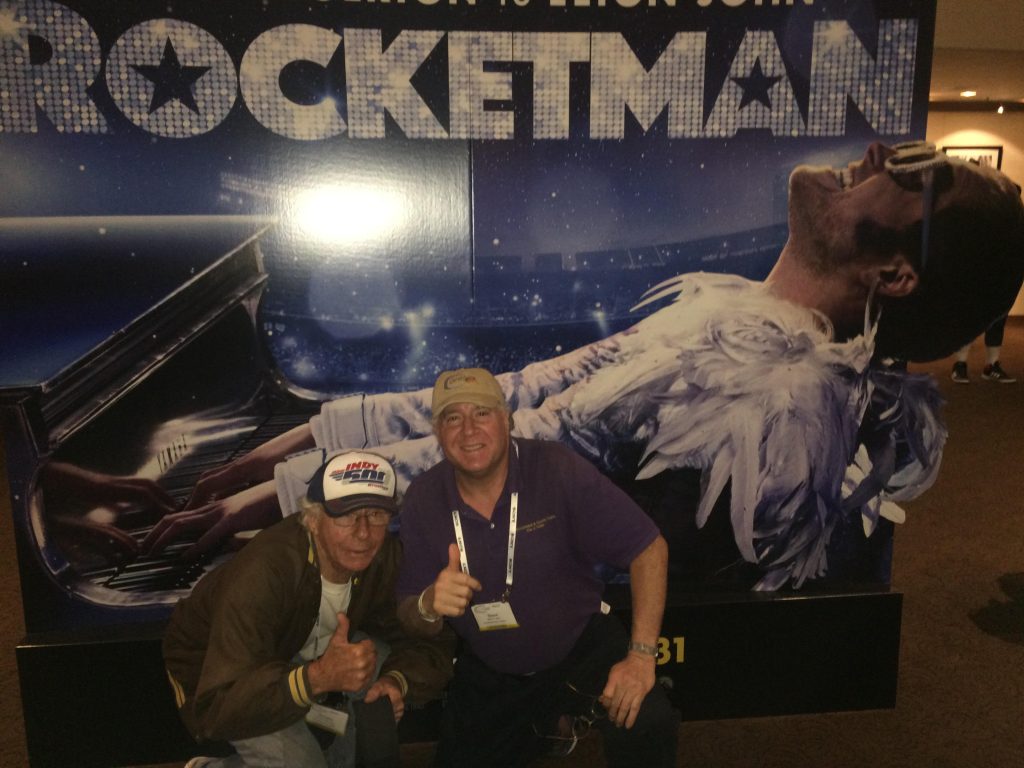 ROCKETMAN is an epic musical fantasy about the incredible human story of Elton John's breakthrough years. The film follows the fantastical journey of transformation from shy piano prodigy Reginald Dwight into international superstar Elton John. This inspirational story – set to Elton John's most beloved songs and performed by star Taron Egerton – tells the universally relatable story of how a small-town boy became one of the most iconic figures in pop culture. ROCKETMAN also stars Jamie Bell as Elton's longtime lyricist and writing partner Bernie Taupin, Richard Madden as Elton's first manager, John Reid, and Bryce Dallas Howard as Elton's mother Sheila Farebrother. Elton John Produced this great movie, which will be sure to be nominated for a few Oscars and many other major awards!
For the complete story, and ticket info go to: entertainmentandsportstoday.com, on Facebook & Instagram: @entertainmentandsportstoday , and Youtube.com/entertainmenttodaytv  #EJAF @ejaforg  #EltonJohn  www.ejaf.org  @EltonJohn #Rocketman @RocketmanMovie