Watch Penn & Teller pass a virtual deck of cards with friends including fellow resident magicians Mac King, Mat Franco, Piff the Magic Dragon, Xavier Mortimer and more!
Las Vegas wants to open back up again as soon as possible, and Caesars Entertainment want to open up again sometime soon – big time! – with all of their popular everyday resident performers for Caesar's Entertainment at Casinos in Las Vegas, Reno, Lake Tahoe, Harrah's Laughlin, Harrah's Resort Southern California, Casinos in the USA, and all over the world! Everyday at the 10 Casinos in Las Vegas- Caesar's has the best magicians in the world- to bring you the best in MAGIC !
In this 18 minute video legendary magician Penn Jillette shows you an amazing card trick – and then passes that same deck of cards to 24 other famous magicians that perform the exact same card trick at their homes. These are all magicians that perform in Las Vegas, and most of them we have seen before, so we can tell you that by seeing them in person – we can confirm that they do magic that is just unbelievable !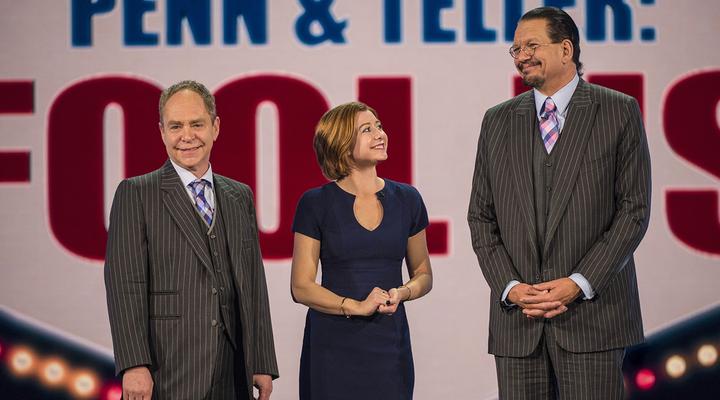 "While we're staying safe and hope you are too, we got a few of our magic buddies all over the world to pass around a virtual deck of cards and show off a bit.  We hope you like it. Stay safe.  (And please, feel free to grab a deck, do a trick and edit yourself in!)" –        Penn & Teller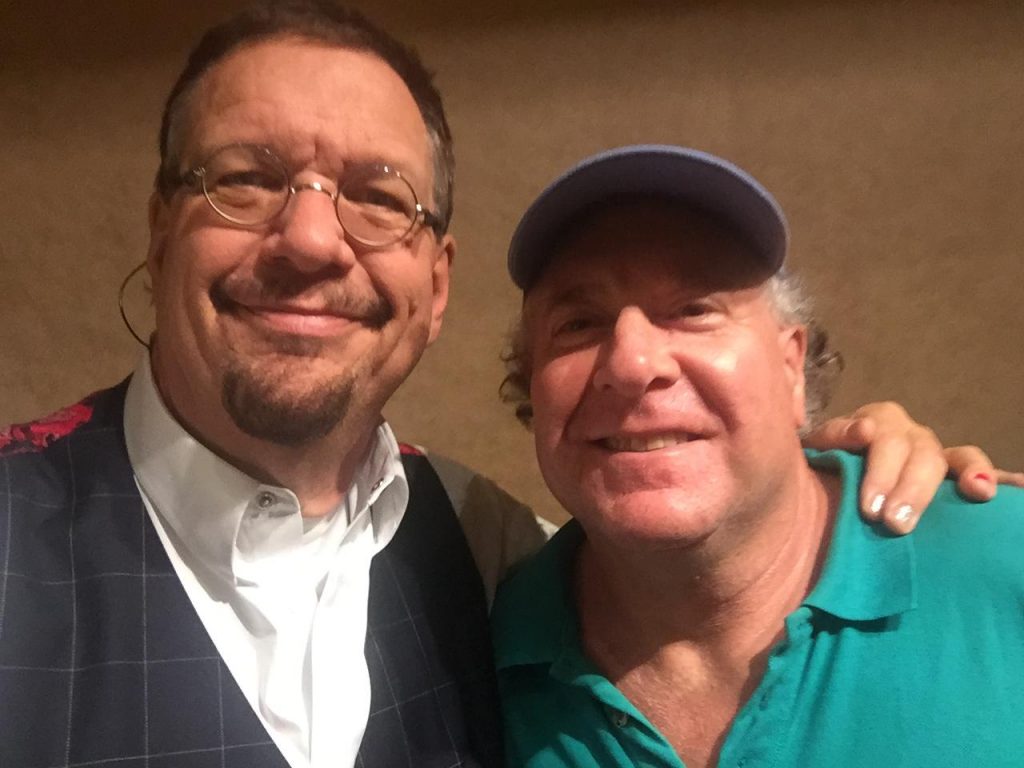 Featuring: Penn Jillette, Teller, Mat Franco, Jen Kramer, Simon Coronel, Bernardo Sedlacek, Jared Kopf, Chris Kenner, Moxie Jillette, Shoot Ogawa, Matt Donnelly, Xavier Mortimer, Woody Aragon, Kostya Kimlat, Piff the Magic Dragon, Michael Carbonaro, Mike Pisciotta, Mac King, Mike Close, David Regal, Carisa Hendrix, Vinny Grosso, Handsome Jack, Henry Lewis, Jandro. 
Stay tuned for live daily round-the-clock news coverage from our news team in Los Angeles, Hollywood, New York, Beverly Hills, and overseas from Entertainment & Sports Today TV, and Entertainment Today, and for the complete story go to: entertainmentandsportstoday.com, on Facebook & Instagram: @entertainmentandsportstoday, and Youtube.com/entertainmenttodaytv
For tickets to future events, and Sponsorships and get advertising rates and info, E-Mail : info@entertainmentandsportstoday.com – and for more info about us go to: www.entertainmentandsportstoday.com & thanks for watching !
For more information, and if you like to buy any of these great products that you saw on our TV show, E-Mail us direct: info@entertainmentandsportstoday.com so that one of our staff can connect you with the right people. Above is our video news story, that is part of the follow up to our daily news stories on the Coronavirus.
For more news stories and updates about the Coronavirus : go to EntertainmentandSportsToday.com  and go to the top of the home page and click on the "HEALTH & BEAUTY" section.  Additional updates can be found by clicking the "Business & Technologies" , and "Entertainment" sections, or just click "Home". For stories that may uplift your spirits during these trying times go to the "Music" section of our website.
If you may have any questions- you can email us at info@entertainmentandsportstoday.com- so we can find you the answers from the doctors and health experts, that have written stories for us, and from the health agencies that have provided information and daily updates for us. & Thanks for watching, and be healthy and safe!