In this episode Entertainment Today's TV reporters : Margie Rey, Kalpana Pandit, and Renee Esebag Take you down on the red carpet at some major events: The Oscars, MTV , AMAs, and The Showtime party to interview some major stars : Elton John, Boyband – In Real Life, Lance Bass of INSYNC , and that iconic comedian Jim Carrey.
Right now Elton John will be giving his last performances of "The Million Dollar Piano" at Caesars Palace in Las Vegas , ending an amazing long run of great concert shows , running now and up to May of 2018 . For tickets go to : @caesarspalace @eltonjohn @realeltonjohn @lasvegas_lv @vegas  : 
World-renowned singer, songwriter and performer Elton John gives fans exactly what they're looking for in his Las Vegas show, "The Million Dollar Piano." (See photo above).  Playing exclusively at The Colosseum inside Caesars Palace, the show's centerpiece is the namesake piano. This engineering marvel displays more than 68 LED Yamaha video screens. The visuals complement Elton's performances perfectly. It also weighs more than 3,000 pounds—the weight of an average car. While the piano dominates the stage, the surrounding set design is also a beauty, so expect lots of gold and stunning visual effects. Elton John gets audiences on their feet with a set list of the iconic favorites. Beloved songs such as "Rocket Man," "Benny and the Jets," "Tiny Dancer" and "Crocodile Rock" make the night especially memorable.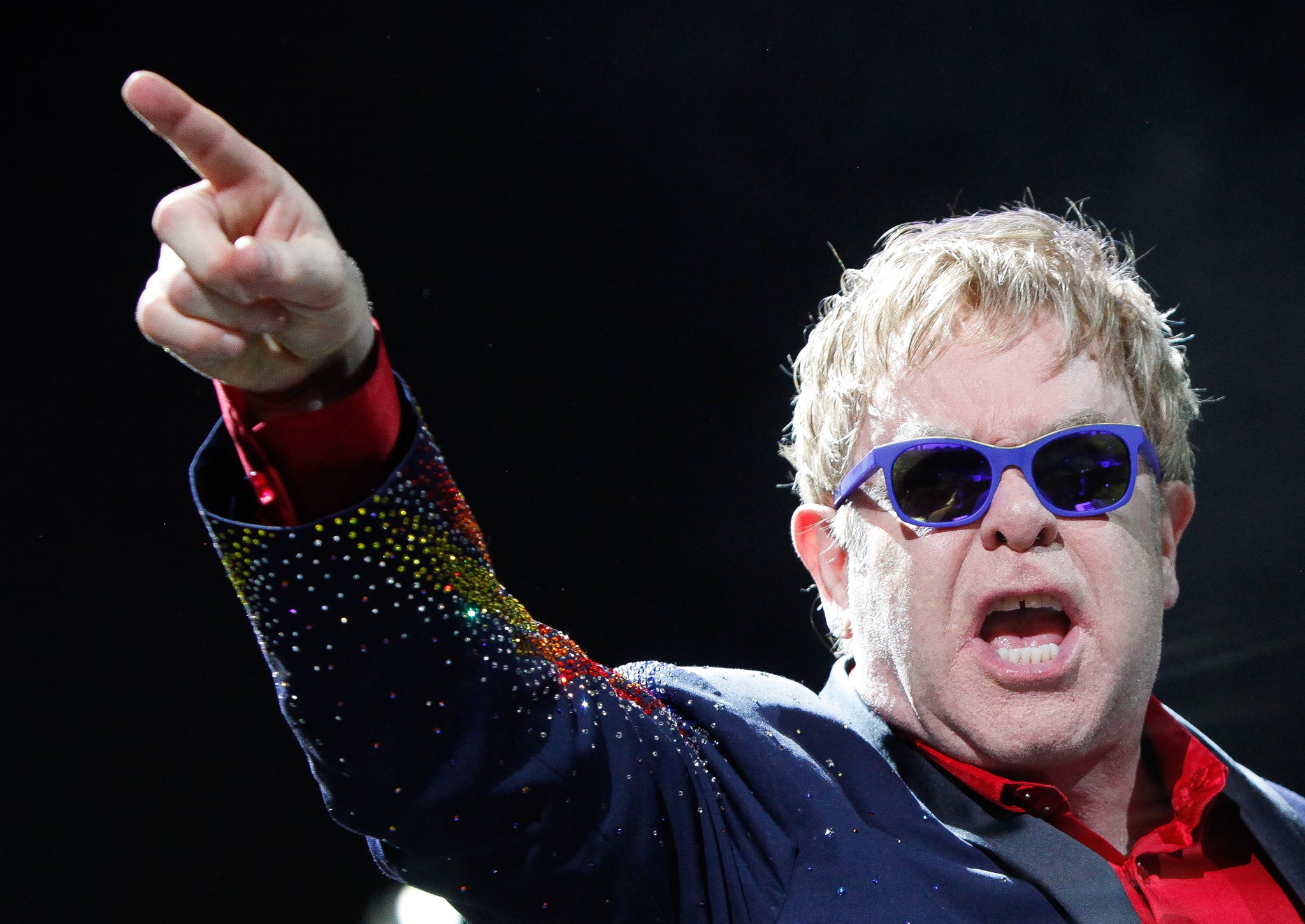 For the complete story, and ticket information go to: entertainmentandsportstoday.com Facebook.com/entertainmentandsportstoday and Youtube.com/entertainmenttodaytv @caesarspalace @eltonjohn @realeltonjohn @lasvegas_lv @vegas @lancebass @amas @americanmusicawards @mylalive @eltonjohndotcom @eltonjohn @realeltonjohn @boybandabc @inreallifexmerch @inreallifepodcast @inreallifez @inreallifegroup @inreallifetexts @inreallifefacts @mtv @jimcarrey @AriGraynor @showtime @megabus MegaBus.com