Yesterday Secret Room Events sponsored an amazing gift lounge for the Golden Globe Awards in Century City, with many celebrities and some of this years Golden Globe nominees, some of whom may go on to win the Oscar and many other awards during this awards season!
In this video news segment our Entertainment Today news reporter: Margie Rey– takes you on an exclusive tour inside this amazing gift lounge for the Golden Globe Awards, where you will get to see all the amazing high-end gifts and products that the stars get, and then take home with them, and then go to the Golden Globe Awards on Sunday ! Margie will be interviewing all of the companies that had booths at this gift lounge, to give you more in-depth knowledge on how these products may change your life for the better!
In our featured photo (and below) you can see our news team with Actor Esai Morales (2nd from left), and on the extreme right of the photo: Bob Greska the CEO and Scientist of Carbon-60: an amazing new product- that you have a few drops a day of this liquid that gives you more energy right away! It helps with recovery support, is a super antioxidant, and is great for detoxification and clarity of mind! For details go to: C-60.com. 
Other amazing products were:  Relaxium (below photo) that calms you to give you great sleep, and great make-it-yourself rings from Ten Degrees Inc Jewelry (Photo below that), and some great health and wellness products, and energy bars and liquid supplements from Pure Trim (The bottom photo):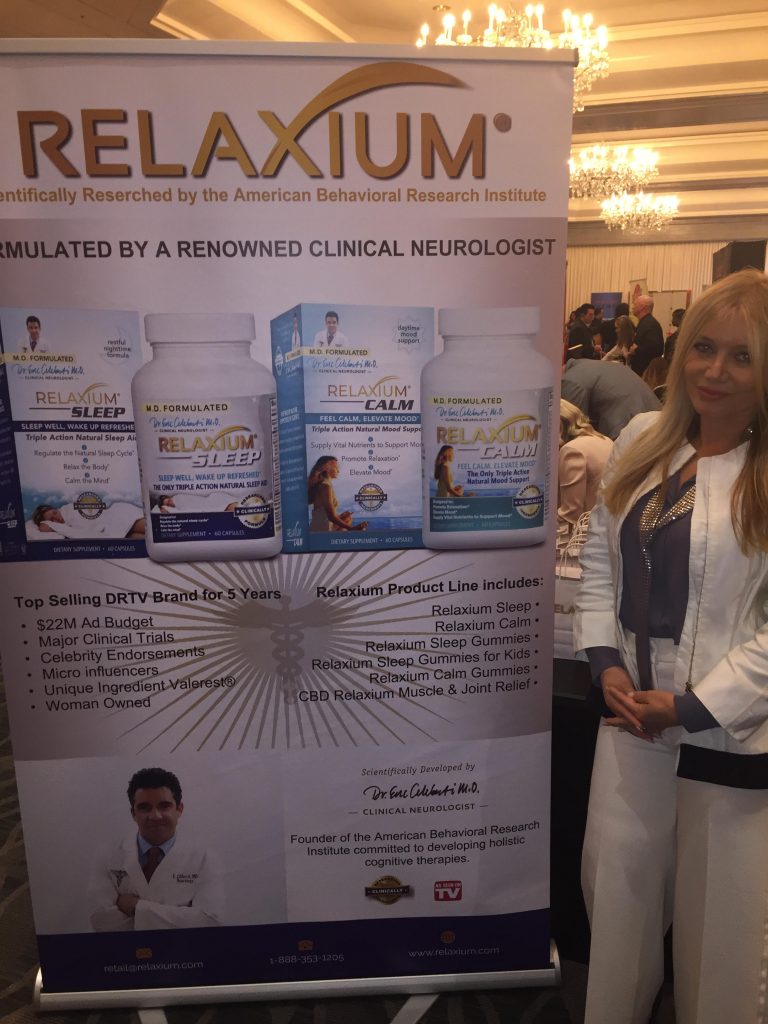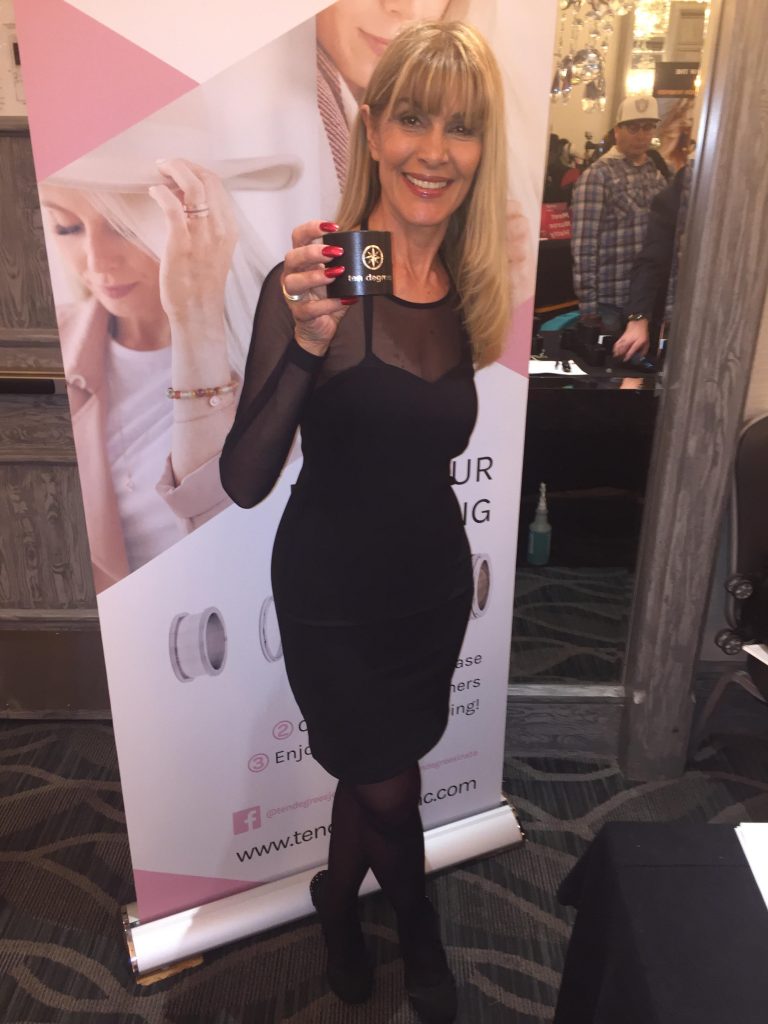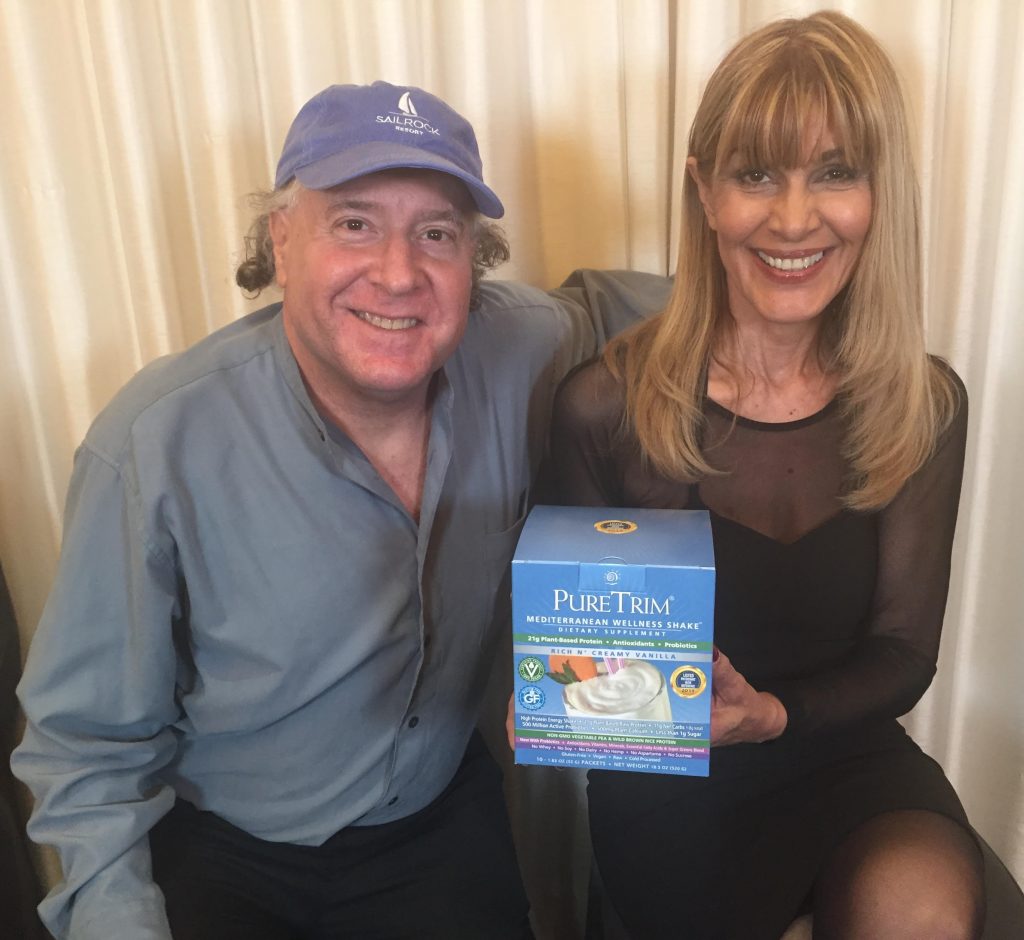 Stay tuned for live daily round-the-clock news coverage from our news team in Los Angeles, Hollywood and Beverly Hills, during Golden Globe Awards Week, and all of The Awards season from Entertainment & Sports Today TV, and Entertainment Today, and for the complete story go to: entertainmentandsportstoday.com, on Facebook & Instagram: @entertainmentandsportstoday, and Youtube.com/entertainmenttodaytv
For tickets to future events, and Sponsorships and get advertising rates and info, E-Mail : info@entertainmentandsportstoday.com – and for more info about us go to: www.entertainmentandsportstoday.com & thanks for watching !
For more information, and if you like to buy any of these great products that you saw on our TV show, E-Mail us direct: info@entertainmentandsportstoday.com so that one of our staff can connect you with the right people.
The media and celebrities who were lucky enough to score an invite to experience this lavish event, were provided luxurious services ranging from massages, Eye Lashes, Teeth whitening, Botox, fillers & nails, Beverly Hills Tennis Academy – tennis gift certificates, DOM Family Brands: évolur juvenile furniture concepts, strollers, nursery/children's room rugs: http://www.evolurbaby.com, Splenda Stevia 100% Natural zero calorie sweetener, Dionis Goat Milk hand-made products to nourish your skin, while keeping you moisturized, High end Diamond jewelry, hip and trendy baby and pet products, and luxurious skin and hair care products. For everyone that was here, this was a total pampering experience, that had some of today's most unique, fashionable and luxurious companies, products and services.
One of the most valuable health related products that we saw was The A Method®, that was created based on Dr. Tina Alster's extensive research and clinical experience in aesthetic dermatology. The products included in the line contain scientifically-proven ingredients at optimal concentrations to deliver visible skin improvement.
The following sponsors had a table at this gift lounge to display their amazing brands:
DOVE PROJECT
Évolur
The A Method®
Dionis™
SERENE CBD
Rock Star Kids Beverly Hills
C-60
SOTHYS USA
Doctors Best Vitamins
Philly original Jimmy's Milan salad dressing
D-pro High Protein meal Bars
Nurse Hatty
Cognitive Clarity Inc.
Exuviance
Jimmyjane
ChildLife Essentials
Lumene
ANNE AMIE Vineyards
ALICIA ADAMS ALPACA
We The People Hemp
Delightfully Delicious Dog Treats
ORGANIC CANDY FACTORY
Medispa Naturals
Immaculate Minerals
Hanalei Company
RevealU Skincare
KatherineHelena
Vitolo Jewelry Artisans
CROWN GOOSE
Chocxo Chocolatier
Sunday Diamond
Slinky
Próspero Tequila/Conecuh Brands
Humm Kombucha
Pepto Bismol
Bare Snacks(http://www.baresnacks.com)
Mizzie The Kangaroo (Exclusive First)
Fly Barbershop
Wise Women Botanicals
John Paul Pet
Serendipity candle Factory
Olympia Le-Tan
CHERRY BLOOMS
http://www.LYNNLIANA.COM
Curology
Hint water
Olita
Goodwipes
Justins
Original Poopknife
CALA PRODUCTS
plus One
SCORE! Game Day Bag
Poco Pets
Kawi cosmetics
McClure's Pickles
Southern Recipe Small Batch Pork Rinds
Lonolife Bone Broth
MAURILIUS
HAVEN Children
ERAYA
YMAG
John Boos & CO (BOOS BLOCK)
HEVEA
TBH Kids
Legacy Wellness Lounge
INDO FOOD
Love good Fats
Contender Brands
Crisscross Intimates
EXSENS
HempLand USA
Liquid –iv
H2rOse, LLC
http://www.drinkh2rose.com
Paws N Claws Couture
UltraViolet Advanced Skincare
Secret Room Events produces exclusive gift lounges and gift bags surrounding major awards shows. Secret Room Events was voted top gift suite by Huffington Post, featured in the LA Times, Washington Post, Access Hollywood, E!, OK!, HGTV, Frontdoor.com and many more.