Let our news reporter Margie Rey- take you on an exclusive tour inside the DPA and Nathalie Dubois Luxury Style Retreat for a Pre- Awards presentation for the Golden Globe Awards, at the Brentwood Suites at the Luxe Sunset Blvd. Hotel in Westwood. You will get to see all the amazing high-end gifts and products that the stars get, and then take home with them, and then go to the Golden Globe Awards on Sunday !
Our favorite product at this gift lounge was an amazing new device made by AMT Global, that is a portable light machine called Azure that has a radiance intense level LED light that emits a number of biological and cellular reactions that include increased collagen produce, reduction of fine lines and wrinkles! See photo below of our TV Show Host: Margie Rey and the makers of this great product- Gail Naughton, Ph.D. If you like to buy this product: call or E-Mail us, or go to: www.AzureMedTech.com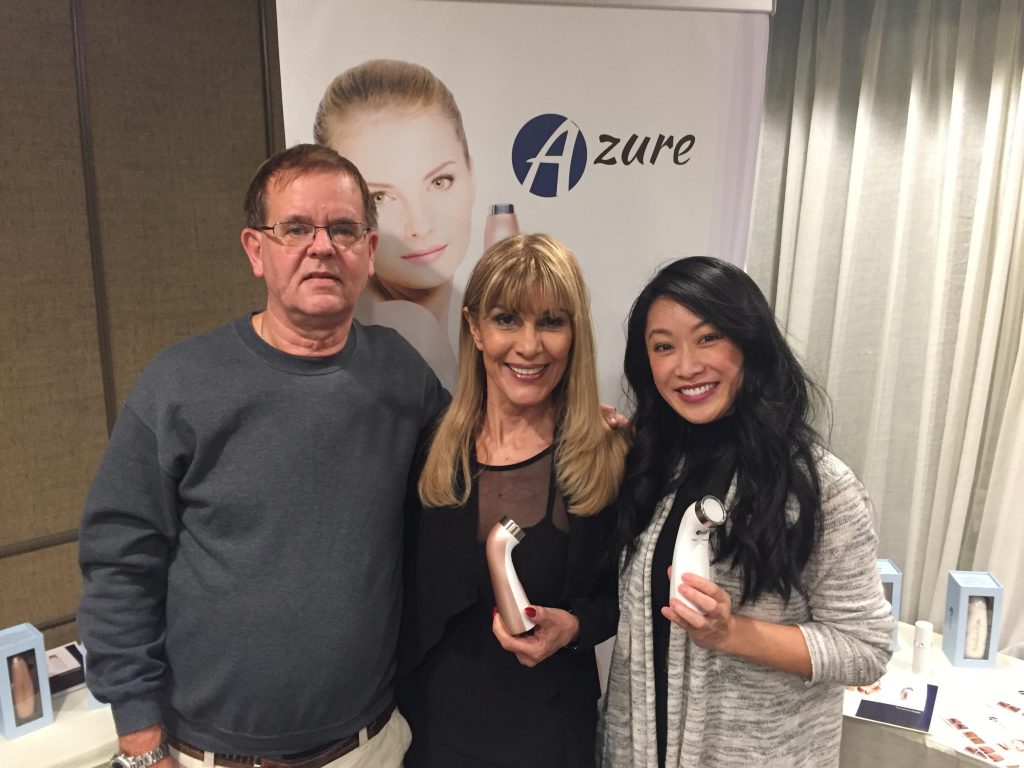 Stay tuned for live daily round-the-clock news coverage from our news team in Los Angeles, Hollywood and Beverly Hills, during Golden Globe Awards Week, and all of The Awards season from Entertainment & Sports Today TV, and Entertainment Today, and for the complete story go to: entertainmentandsportstoday.com, on Facebook & Instagram: @entertainmentandsportstoday, and Youtube.com/entertainmenttodaytv
For tickets to future events, and Sponsorships and get advertising rates and info, E-Mail : info@entertainmentandsportstoday.com – and for more info about us go to: www.entertainmentandsportstoday.com & thanks for watching !
For more information, and if you like to buy any of these great products that you saw on our TV show, E-Mail us direct: info@entertainmentandsportstoday.com so that one of our staff can connect you with the right people.