A few nice sweet hit songs from Shania Twain filmed live from The Zappos Theatre in Planet Hollywood Las Vegas on the opening night of her residency. Try to make it out there to see her show- it's worth it! #ShaniaTwain  @Shania Twain  @phvegas @LasVegas
Last night Global Music Icon, and the top-selling female country artist of all-time, Shania Twain, debuted her new headlining residency show, Shania Twain "Let's Go!" The Las Vegas Residency, at the Zappos Theater at Planet Hollywood Resort & Casino. Spotted in the audience on opening night were several of Shania's celebrity fans, including AJ McLean, David Copperfield, Kim Petras, Jax Taylor, Brittany Cartwright, Lala Kent, Randall Emmett, Carrot Top and Raiders (who will open up next season in Las Vegas at a brand new stadium) owner Mark Davis. Mark who is the son of the late Al Davis, is a friend of this reporter from The LA Raider days, when we went to many parties after the Raider's games in Los Angeles.
Most of the audience were up on their feet for most of the concert, dancing and singing along with every word of all of Shania's hit songs! In this video segment is a few nice sweet hit songs of Shania Twain during her show. 7 minute and 12 second video segment.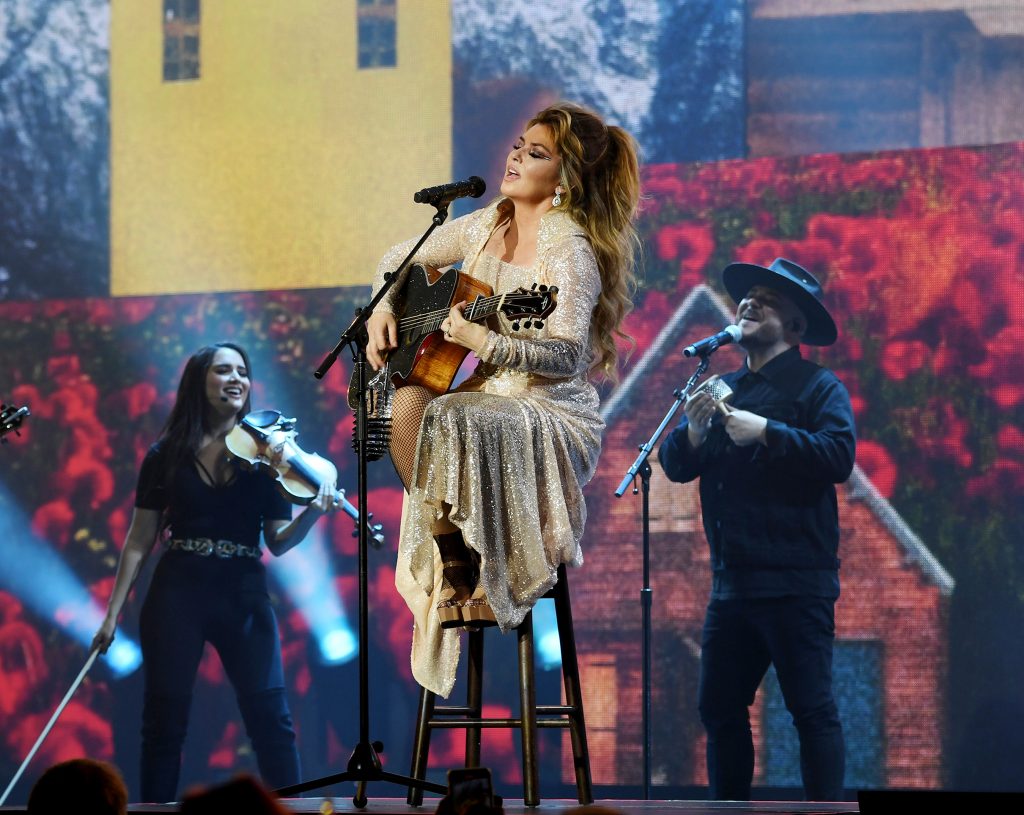 We were very lucky to have great tickets to this star-studded opening night concert, and be one of the first people to see the very start of Shania Twain's residency at Planet Hollywood, in Las Vegas ! We expect this to be the start of a very long and successful residency !
Tickets for performances of Shania Twain "Let's Go!" The Las Vegas Residency through June 2020 are now on sale, and may be purchased online at ticketmaster.com/shaniavegas or in-person at the Planet Hollywood box office. All shows begin at 8 p.m. @ShaniaTwain #ShaniaTwain For the complete story, with video, photos, and editorial go to: EntertainmentAndSportsToday.com
Caesars Entertainment has a long list of superstar entertainers and singers that perform at their 50 Hotel & Casino Resort Properties all over the USA, and overseas. Very soon we will be going to see: residency shows from Mariah Carey, Journey, Rod Stewart (again for a 3rd time), Reba, Brooks & Dunn, Keith Urban, and Sting (Opening up his residency in May 2020) at The Colosseum at Caesars Palace; Dionne Warwick and Wayne Newton for a 5th time at Cleopatra's Barge in Caesars Palace, Lady Gaga, Aerosmith and Bruno Mars at Park Theater at Park MGM; FOREIGNER, The Doobie Brothers and Chicago (again) at The Venetian Theatre at The Venetian Resort Las Vegas; and Shania Twain (again), Kelly Clarkson, Christina Aguilera and Gwen Stefani (again) at Zappos Theater at Planet Hollywood Resort & Casino, Criss Angel – Mind Freak at the Criss Angel Theater in Planet Hollywood, Garth Brooks (again) at The T-Mobile Arena, and Paula Abdul "Forever Your Girl" The Las Vegas Residency at The Flamingo! So stay tuned for more from Entertainment Today !