It was the biggest star studded celebrity All-Star night in the history of showbiz, with the biggest A-List stars all in the same place in Palm Springs: Jennifer Lopez, Alex Rodriguez, Charlize Theron, Adam Driver, Quentin Tarantino, Robert De Niro, Jamie Foxx, Laura Dern, Antonio Banderas, Martin Scorsese, Joaquin Phoenix, and Renée Zellweger!
The bright red carpet, shimmering gowns, sharp tuxedos, dazzling diamonds, the thrilling pop of flashbulbs, and of course the world's biggest stars… all the classic glitz and glamour that make the movies magical were found on this magical night at the Palm Springs International Film Festival Film Awards!
Year after year, the most buzzed-about names on the awards trail come to experience the unrivaled Palm Springs hospitality that creates an intimate event far removed from the frenzy of other awards shows. Here, Hollywood heavyweights settle in to share war stories, old friendships are rekindled, and new professional relationships are born over gourmet food and cocktails. It's a true testament to the Gala's charm that so many A-listers return year after year!
This year's Awards Winners were: Antonio Banderas (International Star Award, Actor), Laura Dern (Career Achievement Award), Adam Driver (Desert Palm Achievement Award, Actor), Cynthia Erivo (Breakthrough Performance Award), Jamie Foxx (Spotlight Award, Actor), Zack Gottsagen (Rising Star Award), Jennifer Lopez (Spotlight Award, Actress), Joaquin Phoenix (Chairman's Award), Martin Scorsese (Sonny Bono Visionary Award) & on left Robert De Niro Presented the Award: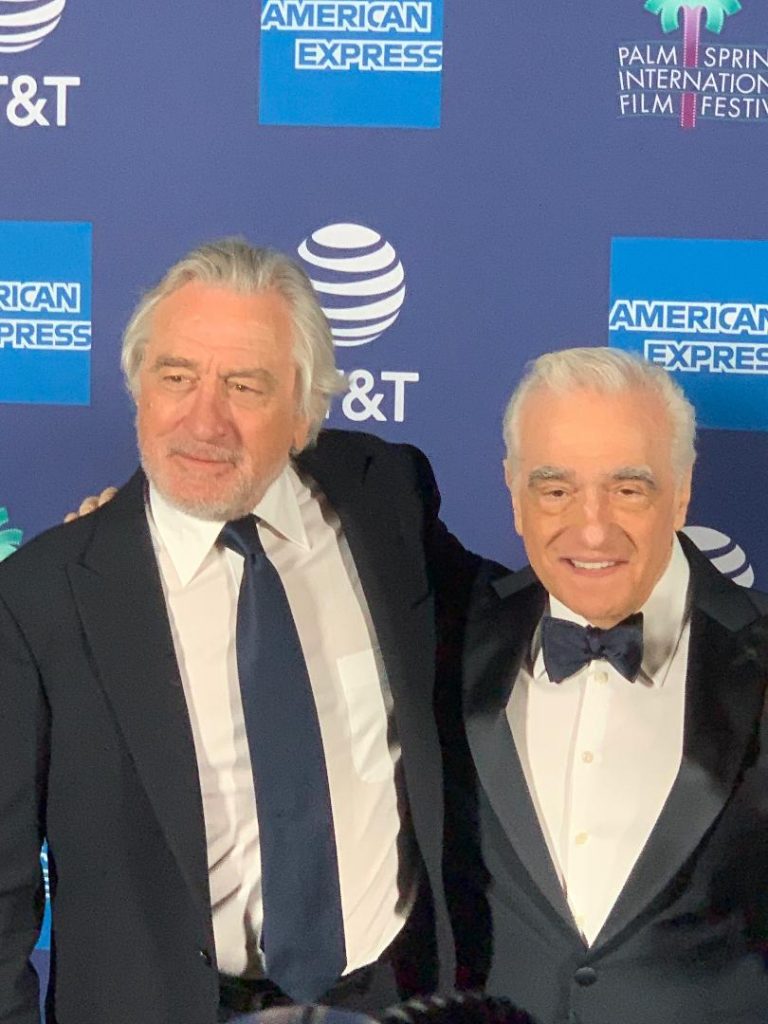 Charlize Theron (International Star Award, Actress), Quentin Tarantino (Director of the Year Award for Once Upon a Time… in Hollywood)  and Renée Zellweger (Desert Palm Achievement Award, Actress):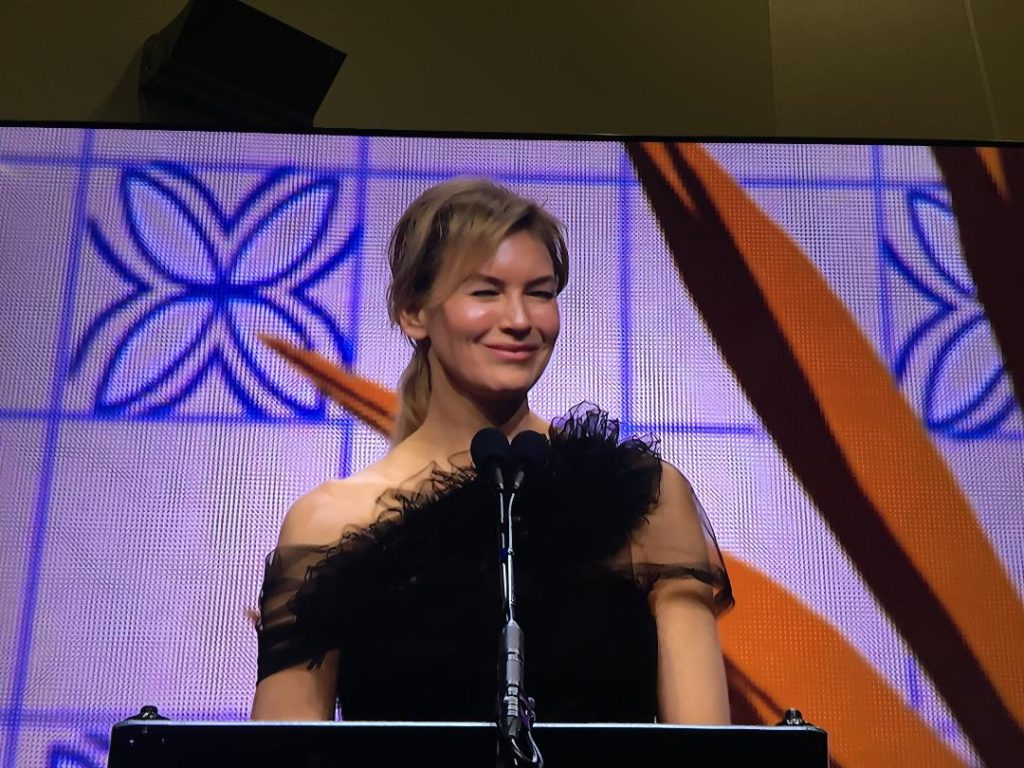 The 31st annual Palm Springs International Film Festival (PSIFF) was presented by American Express, sponsored by AT&T and Entertainment Tonight and hosted by Mary Hart, and was held on Thursday, January 2 at the Palm Springs Convention Center. Below Photo of Jennifer Lopez & Alex Rodriguez on the red carpet at The Palm Springs International Film Festival Gala: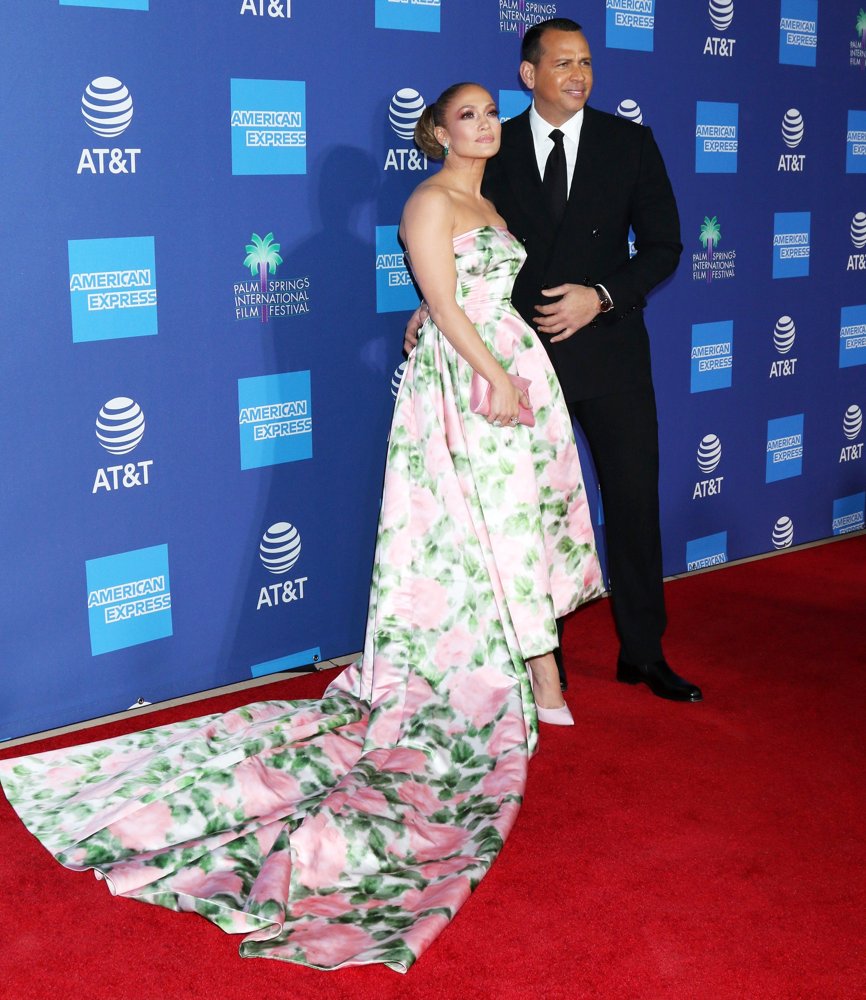 In this news segment our Entertainment Today's TV Show host: Margie Rey will take you right down on the red carpet for some up close and personal interviews with some of these award winners, and some of the biggest name in showbiz! Watch as we get an exclusive shot of Jennifer Lopez hugging Charlize Theron as Alex Rodriguez looks on.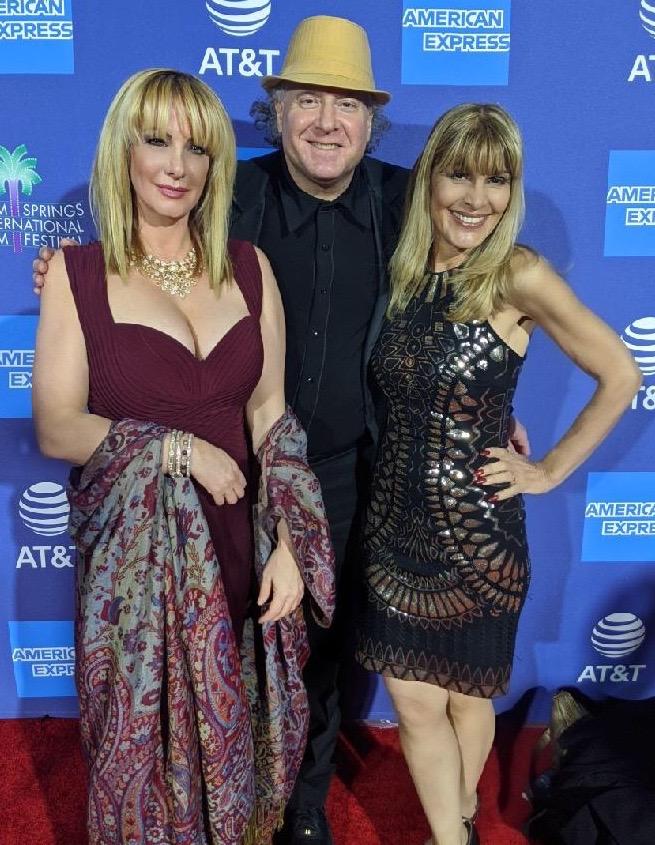 In the Above photo is our news team for this Film Festival : Page, Steve, and Margie, on the Red Carpet; and below is Page, Steve, Margie, & Bernie in the Awards show: