With the 2021 Espy Awards taping in a scaled down production in New York, with very limited in person attendance due to CDC regulations for large public on location events, the Luxury Experience & Co LIVE PRE ESPYS Celebrity, Pro Athlete and Press Gifting Lounge was held in West Hollywood, California to a great reception of happy people and companies promoting their services and products! It was great again to have this event live and in person!
The event was a big success with over 100 Athletes and Celebrities that were able to attend this amazing event in person! Everyone that was lucky enough to be there, were able to see and check out the latest and greatest products form the worlds of Fashion, Health & Beauty, New Technologies, Sports related products, energy bars, drinks, equipment, and many other hot and new products! Check out our show with some of the above.
Our favorite interview on this special day at the Luxury Experience & Co LIVE PRE ESPYS Celebrity, Pro Athlete and Press Gifting Lounge was with the 34 year old, Southpaw, Champion Boxer and film actor: Victor Ortiz. Victor held the WBC welterweight title in 2011, and was formerly rated as one of the world's top three active welterweights by most sporting news and boxing websites, including The Ring magazine, BoxRec, and ESPN. His crowd-pleasing and aggressive fighting style also made him the 2008 ESPN Prospect of the Year.
Ortiz fought Andre Berto for the WBC Welterweight title on April 16, 2011, at the Foxwoods Resort Casino, Mashantucket. Hailed as the early pick for the fight of the year, Ortiz won the fight by unanimous decision over Berto. They both came out aggressively, then just over a minute into the round, Ortiz landed a shot behind Berto's head and Berto went down. Berto and Ortiz exchanged knockdowns in their fights with both of them going down twice. Both fighters were hurt in that fight. However, Berto took a lot of punishment while against the ropes and looked to be exhausted after the 6th. Ortiz had his way from the 7th on and only had to worry about an occasional big punch from Berto. The judges scored the match 115–110, 114–112, and 114–111 all for the new WBC Welterweight Champion. The bout was named The Ring magazine's "Fight of the Year" for 2011.
Victor has 32 wins, and 6 losses, with 25 wins by knockout! See below photos of Victor, and in the below photo Victor smashes Boxing Champ Floyd Mayweather in the face. Our New York area Sports Reporter for Entertainment & Sports Today TV – Kristal Hart, has interviewed Floyd before, and is our ringside news reporter on boxing matchs, and other sports !  Kristal Hart is also the TV host of The Kristal Hart show, which is broadcast on Spectrum Cable TV throughout all of New York.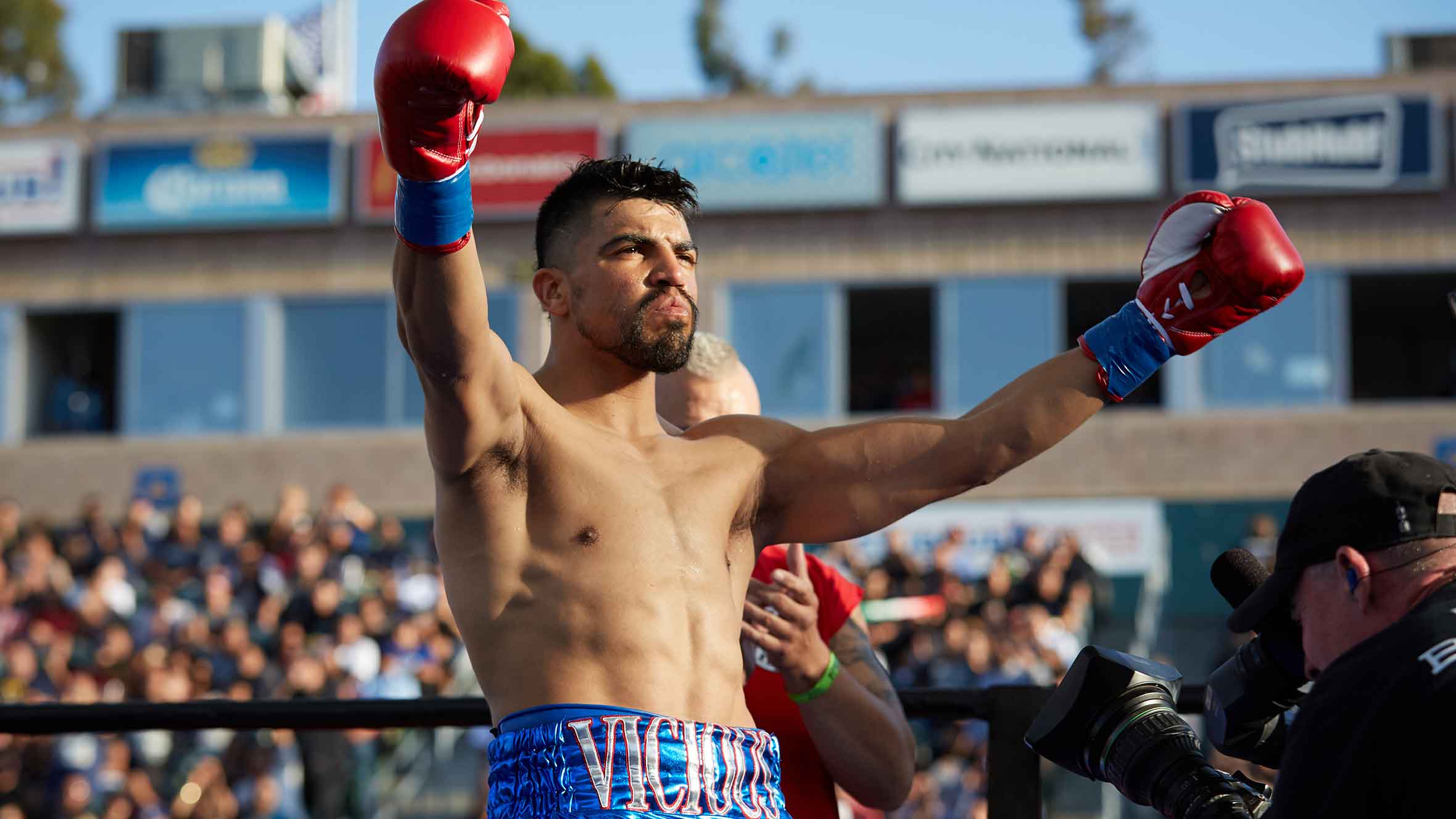 A very special thanks to our reporter Tressa Smiley for the great interviews at this amazing ESPY Gift Lounge for our TV show. Tressa has also covered for us the last Super Bowl that was held before the COVID-19 lockdown, that was in Miami, Florida. There will be a lot more from Tressa for Entertainment & Sports Today, and Entertainment Today, with many more news segments from other upcoming events, and you can also see Tressa on "VIP Live with Tressa Smiley" , which is a positive talk show platform that connect people, purpose, passion and content fueled by empowerment and praise for all seeking life advancement. So join this empowerment movement – Make America SMILE, Visit www.tressasmiley.com
We are all hoping that events will reopen up again to 100% capacity!