Live from the Indianapolis Motor Speedway in Speedway, Indiana, on Sunday, May 27th,was the 102nd running of the Indianapolis 500. The world's most popular race is 500 miles of intense speed and fast-paced action. 33 drivers battled throughout 200 laps around the revered 2.5-mile IMS track, with the 37-year-old Aussie:  Will Power the winner (see interview in our featured video), racing for Roger Penske – the owner of Team Penske – one of the most successful teams in the history of professional sports, celebrated its 50th Anniversary in 2016.  Below photo of The 2018 Indy 500 start with Ed Carpenter leading into turn 1. Car #12 – Will Power on the extreme left of photo- right on Ed's tail !
Team Penske is one of the most successful teams in the history of professional sports. Competing in a variety of disciplines, cars owned and prepared by Team Penske have produced 491 major race wins, 558 pole positions and 32 championships. In its 52-year history, the team has also earned 16 Indianapolis 500 victories, two Daytona 500 Championships, a Formula 1 win and overall victories in the 24 Hours of Daytona and the 12 Hours of Sebring. 
Will Power (in Car #12 above) led the final 34 laps Saturday and pulled away for his second straight IndyCar Grand Prix win, giving Team Penske its 200th series win. Power defeated Scott Dixon of Chip Ganassi Racing by 2.2443 seconds. Robert Wickens finished third, 8.1621 seconds back. He drives for Schmidt Peterson Motorsports. It's the fourth straight year the pole winner has won, but it sure wasn't as easy as the other three. In the Below Photo you can see how excited Will Power is right after his victory: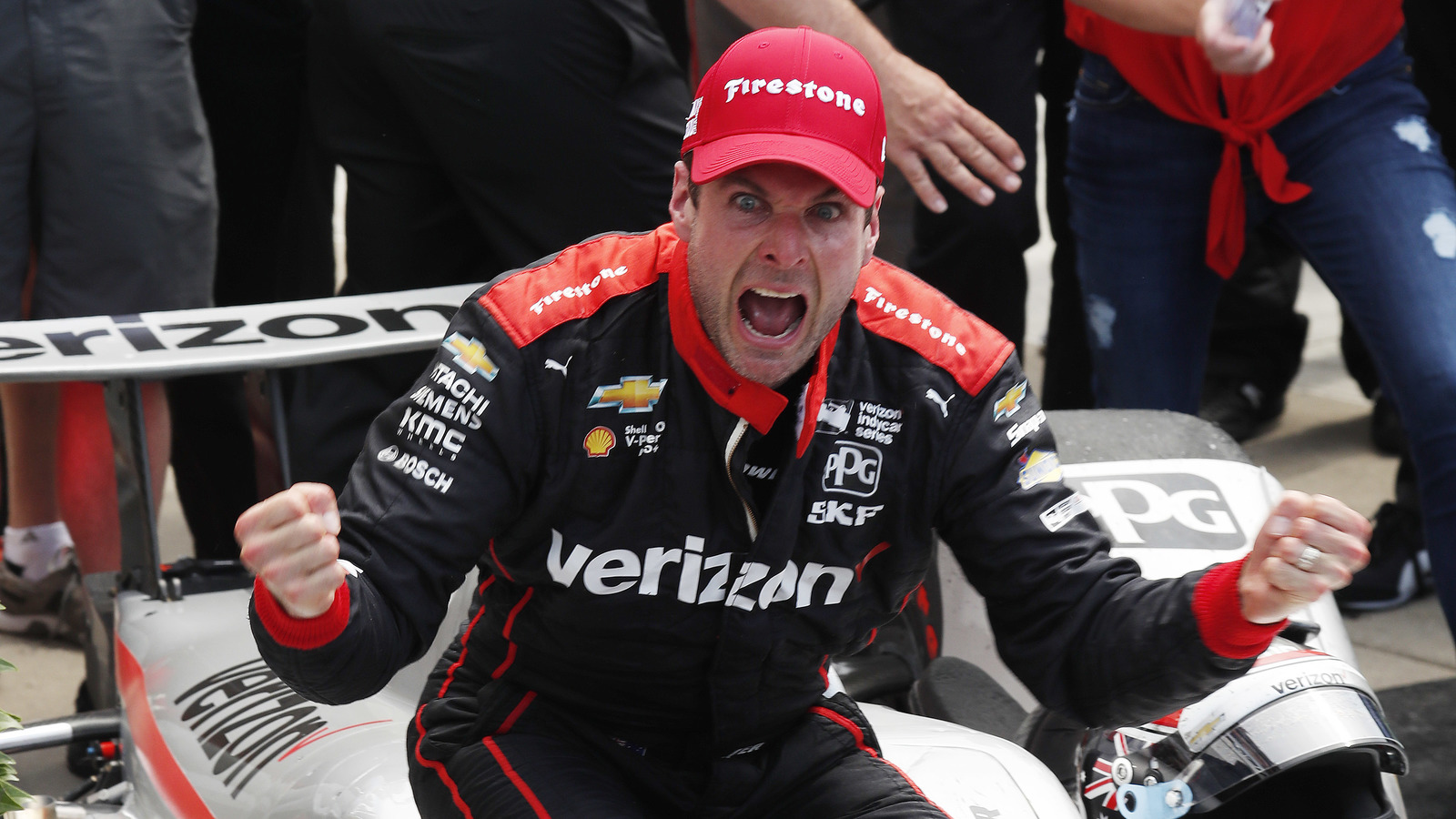 The Indy 500 is a racing tradition unlike any other. For the last 44 years, it's become an annual fixture on the Sunday of Memorial Day weekend. In fact, you can't think of the holiday weekend without BBQs, family and friends, summer's official kickoff, and racing.
The Indy 500 was loaded with many exciting drivers and their unique quests to win the race, kiss the bricks, get drenched with milk: 
and have their face immortalized on the Borg-Warner Trophy. With such a tight field of elite drivers, it was a hugh accomplishment for Will Power to win this epic race ! In the Below Photo: Will Power with the Borg-Warner Trophy: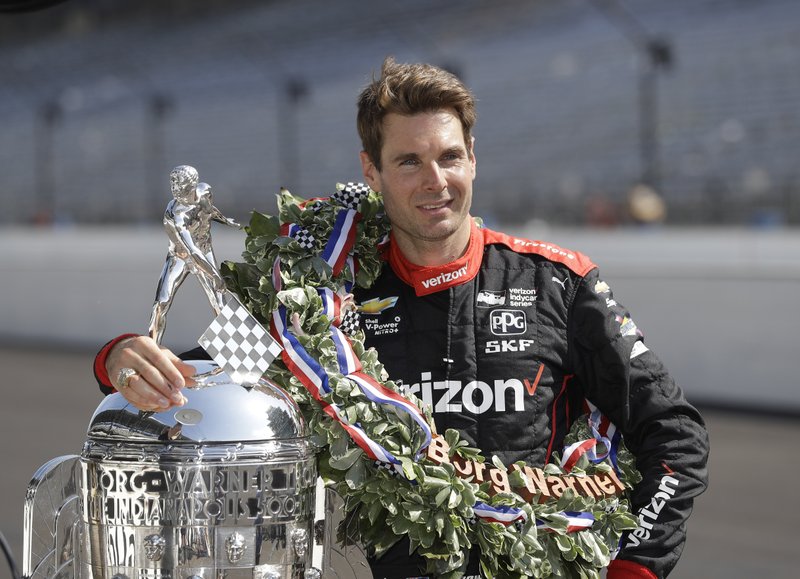 This Indy 500 news story, is by sports & racing reporter, and TV Show Host Richard Marcella who as been covering every Indy 500 Championship for over 25 years ! Richard has worked as a TV show host, news reporter, and camera & film tech person, for over 20 years for Entertainment & Sports Today ! For the complete story go to: entertainmentandsportstoday.com, on Facebook & Instagram: @entertainmentandsportstoday , and Youtube.com/entertainmenttodaytv  #WillPower @12willpower wins the #Indy500 
#indianapolis500 for #TeamPenske @
team_penske