Live from the Indianapolis Motor Speedway in Speedway, Indiana, on Sunday, May 27th,was the 102nd running of the Indianapolis 500. The world's most popular race is 500 miles of intense speed and fast-paced action. 33 drivers battled throughout 200 laps around the revered 2.5-mile IMS track, with the 37-year-old Aussie: Will Power the winner, racing for Roger Penske – the owner of Team Penske – one of the most successful teams in the history of professional sports, celebrated its 50th Anniversary in 2016. Below photo of The 2018 Indy 500 start with Ed Carpenter leading into turn 1. Car #12 – Will Power on the extreme left of photo- right on Ed's tail !
Will Power led the final 34 laps Saturday and pulled away for his second straight IndyCar Grand Prix win, giving Team Penske its 200th series win. Power defeated Scott Dixon of Chip Ganassi Racing by 2.2443 seconds. Robert Wickens finished third, 8.1621 seconds back. He drives for Schmidt Peterson Motorsports. It's the fourth straight year the pole winner has won, but it sure wasn't as easy as the other three. Photo Above is #12 – Will Power leading the Indy 500. Photos below Will's excitement after winning :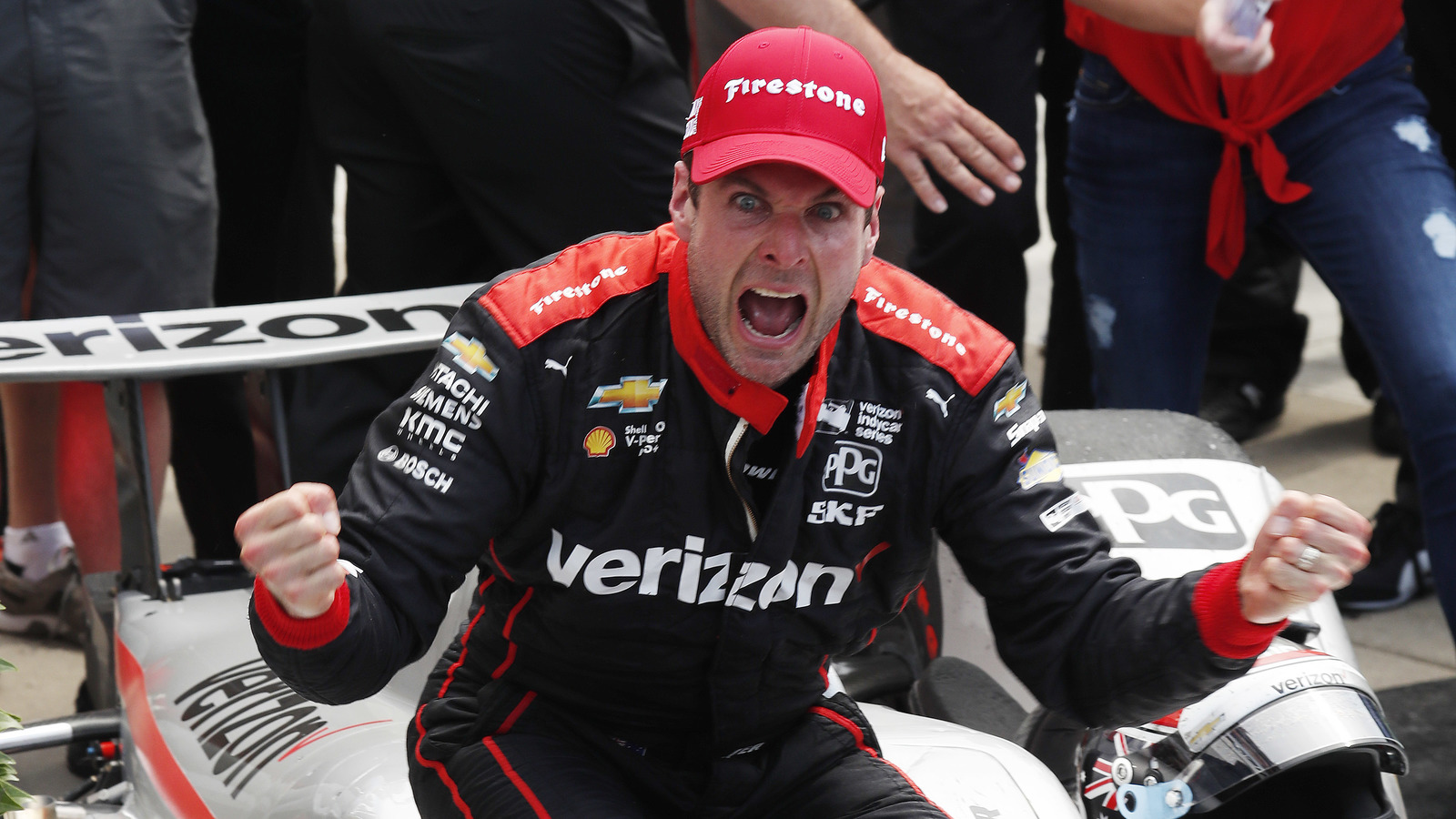 In this video segment you will see The White Flag that is displayed when the leader starts the final lap of the race. So with 1 lap to go Will Power was in the lead, and The Flagman waved the White Flag so that everyone would know there is 1 lap to go; and then The Checkered Flag was waved to signify the end of the race. Then the race leader: Will Power was declared the winner.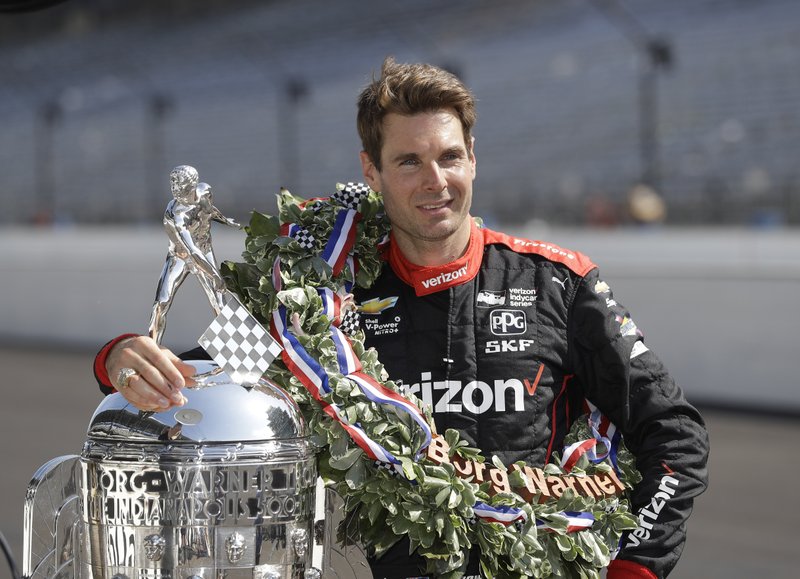 This Indy 500 news story, is by sports & racing reporter, and TV Show Host Richard Marcella who as been covering every Indy 500 Championship for over 25 years ! Richard has worked as a TV show host, news reporter, and camera & film tech person, for over 20 years for Entertainment & Sports Today ! For the complete story go to: entertainmentandsportstoday.com, on Facebook & Instagram: @entertainmentandsportstoday , and Youtube.com/entertainmenttodaytv #WillPower @12willpower wins the #Indy500 #indianapolis500 for #TeamPenske @team_penske In the below photo Will get drenched with milk: