Live from Pala Casino: All of the Mega Hit songs and the Surfing Songs are in The Beach Boys Tribute Concert by GOOD VIBRATIONS as the whole crowd goes wild and sings and dances to all their hit songs! So sit back and watch this concert, and enjoy the music of "America's Greatest Rock & Roll Band" as filmed from the first row – center stage.
GOOD VIBRATIONS is the ultimate, exciting tribute to the music and spirit of THE BEACH BOYS. Audiences across the country, as well as fans of THE BEACH BOYS, have been mesmerized by this amazing group and their faithful renditions of the THE BEACH BOYS classic hits like: California Girls, Surfin' USA, I Get Around, Help Me Rhonda, Fun, Fun, Fun and the group's namesake hit, Good Vibrations.
This exciting show takes us on a musical journey of sun, surf, cars and girls as these incredible musicians and performers capture the incomparable harmonies of THE BEACH BOYS, recreating their unique sound right before our ears. This is a high-energy show that gets the crowd on its feet as it moves to the greatest hits of America's most legendary band. 
GOOD VIBRATIONS were honored to have performed for THE BEACH BOYS themselves at the California State Historical landmark dedication to the childhood home of founding members Brian, Dennis and Carl Wilson. GOOD VIBRATIONS also performed with founding Beach Boy, Al Jardine for a number of high profile shows which included an appearance at the legendary INDIANAPOLIS 500.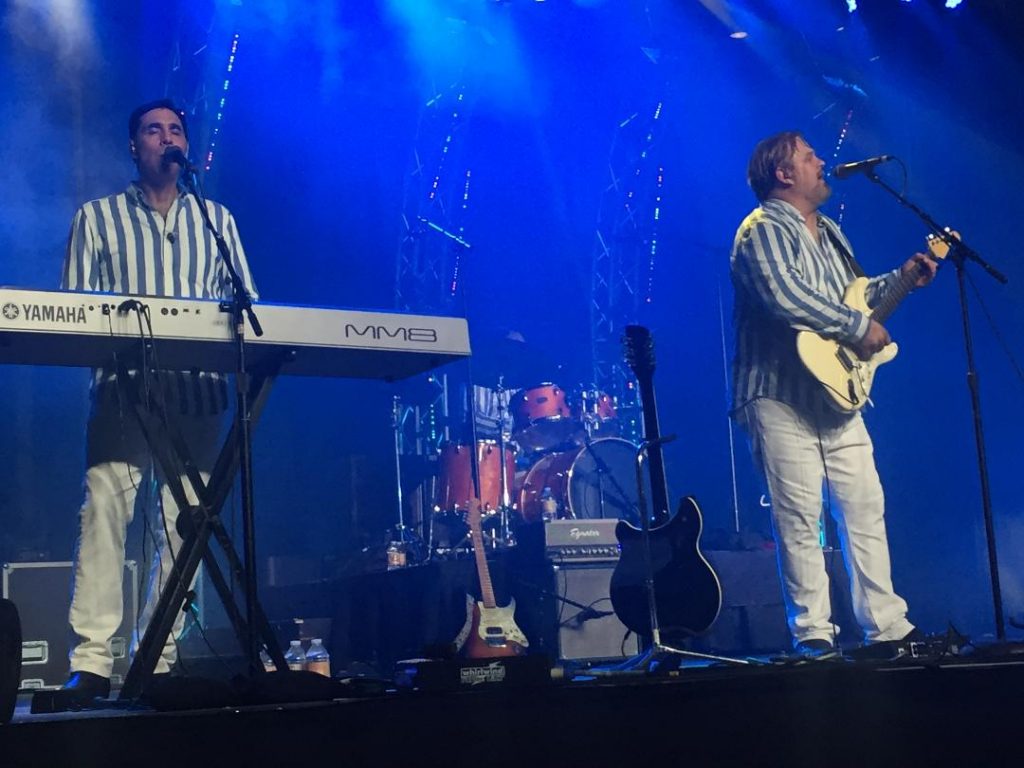 A true celebration of the music of THE BEACH BOYS… GOOD VIBRATIONS!
This was filmed from the first row center seats.
Partial Song List and Credits: Surfin' U.S.A. by: BMG Rights Management (US), LLC, LatinAutorPerf, MINT_BMG, and Abramus Digital.  Catch A Wave (Remastered) by: LatinAutor – UMPG, LatinAutorPerf, UNIAO BRASILEIRA DE EDITORAS DE MUSICA – UBEM, and UMPG Publishing.  Surfin' Safari (Singalong Version) by: BMG Rights Management (US), LLC, LatinAutorPerf, MINT_BMG, LatinAutor – PeerMusic, and Abramus Digital.