Luxury Experience & Co Took Flight With The Ultimate Pre-ESPYS Athlete & Celebrity Gifting Lounge Experience!  & AutoConcierge Set the Stage to Create the Top Pre-ESPY's Experience with The Who's Who in the Sports and Entertainment World ! Below is a photo of NBA All Star, and former LA Laker Center: Dwight Howard at the ESPYS Athlete & Celebrity Gifting Lounge, standing by some of the Gifts that were given to him, and all the other Athletes, Celebrities, and Press; and in the photo below that: also standing next to the gifts is the TV Show Host for Entertainment & Sports Today: Margie Rey :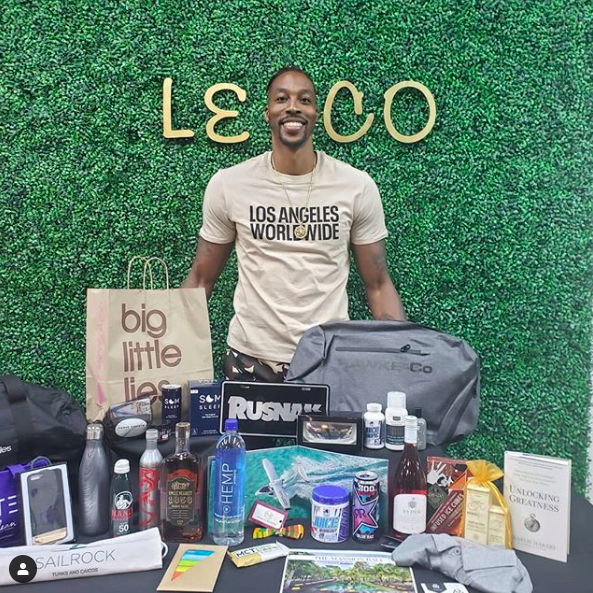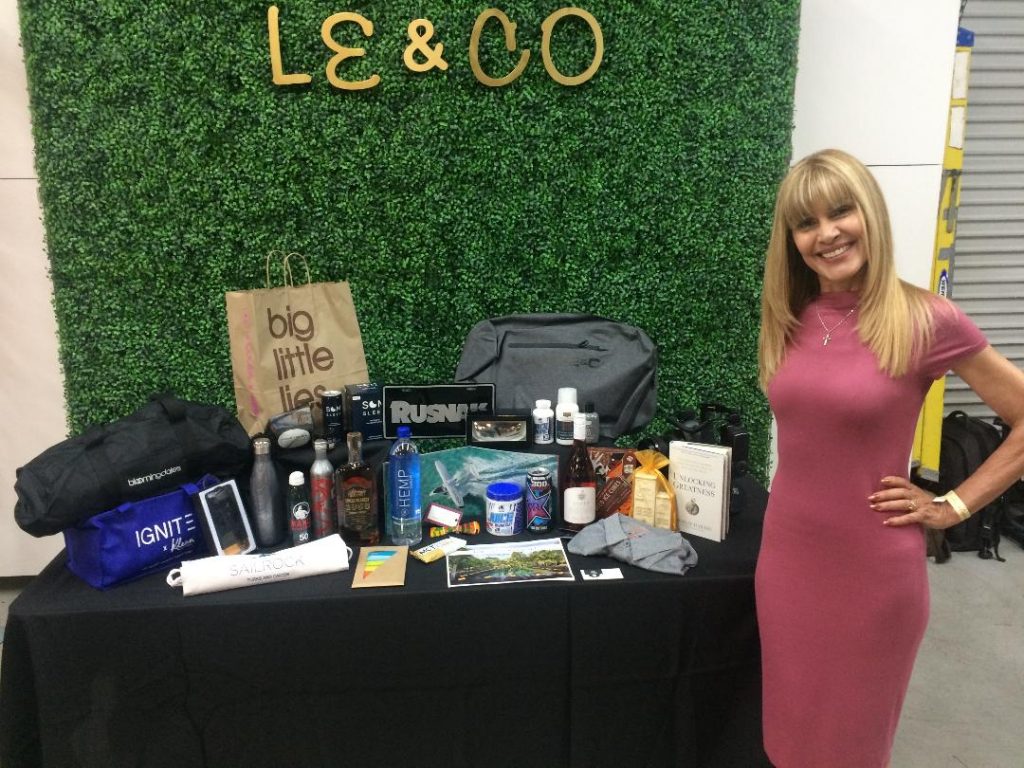 Luxury Experience & Co. presented a lavish gifting lounge honoring athletes and celebrities in Los Angeles in honor of the 2019 ESPY Awards at the exclusive AutoConcierge, Southern California's premiere vehicle asset management company. Celebrities and athletes had the ultimate backdrop of exotic and classic cars to gaze upon, as they familiarized themselves with select elevated brands of unparalleled style and sophistication.

LE&Co provided a complete athlete experience that combined player loves in luxury automobiles, travel, grooming and gifting provided by Alisha Fields Jones who makes these great Bow Ties that wraps around your neck much better than other Bow Ties. Below photo of Entertainment & Sports Today's TV Show Host Margie Rey, showing off the tie with Alisha in the middle and her PR person on the left: 
Auto Concierge, Rolls-Royce, Bentley, Bloomingdale's, Hemp Hydrate, Hollywood Photo Booth, ICON Aircraft, Klean LA Food Service, Manly Sunscreen, MCTCo Energy Bars- photo of Margie and CEO Joe Christensen: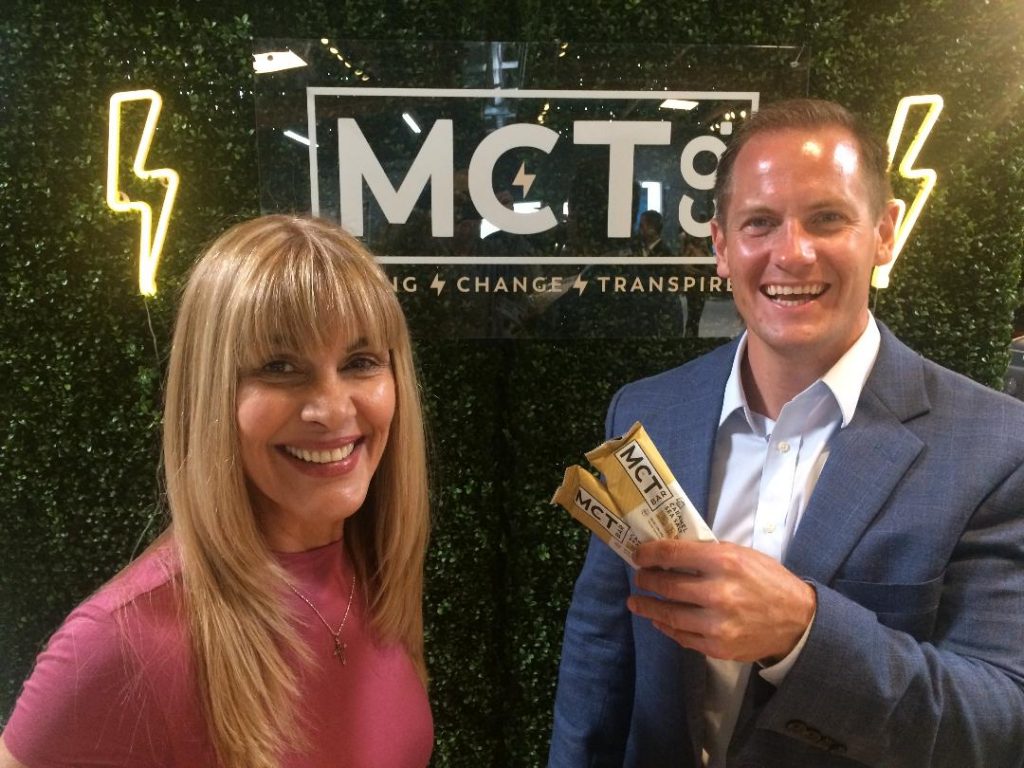 Nerve Assist, Rock Star Energy Drink, Rusnak Pasadena, SailRock Resort & Spa, Scheid Family Wines, The Mansion Bali Resort & Spa, Vuliwear who had some very stylish Sunglasses : 
Winso, What Do You Meme Game, Uncle Nearest, Chef Ryan Rondeno with Entertainment & Sports Today's TV Show Host Margie Rey: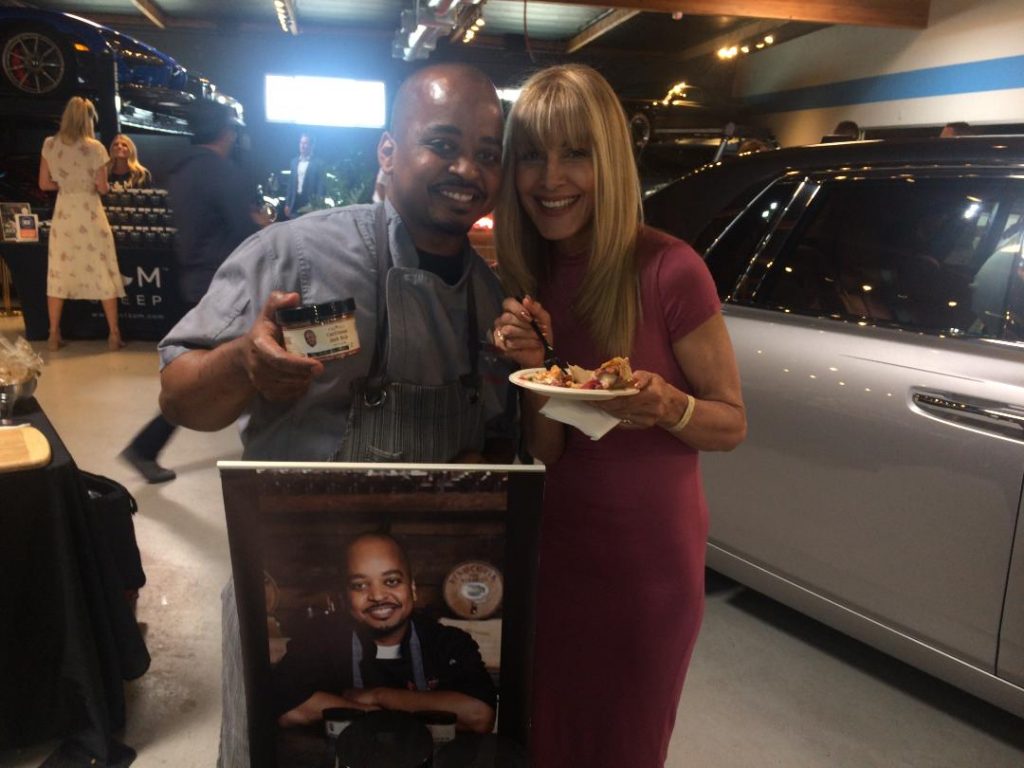 Luxendary Phone Cases, Get Som Sleep Drinks: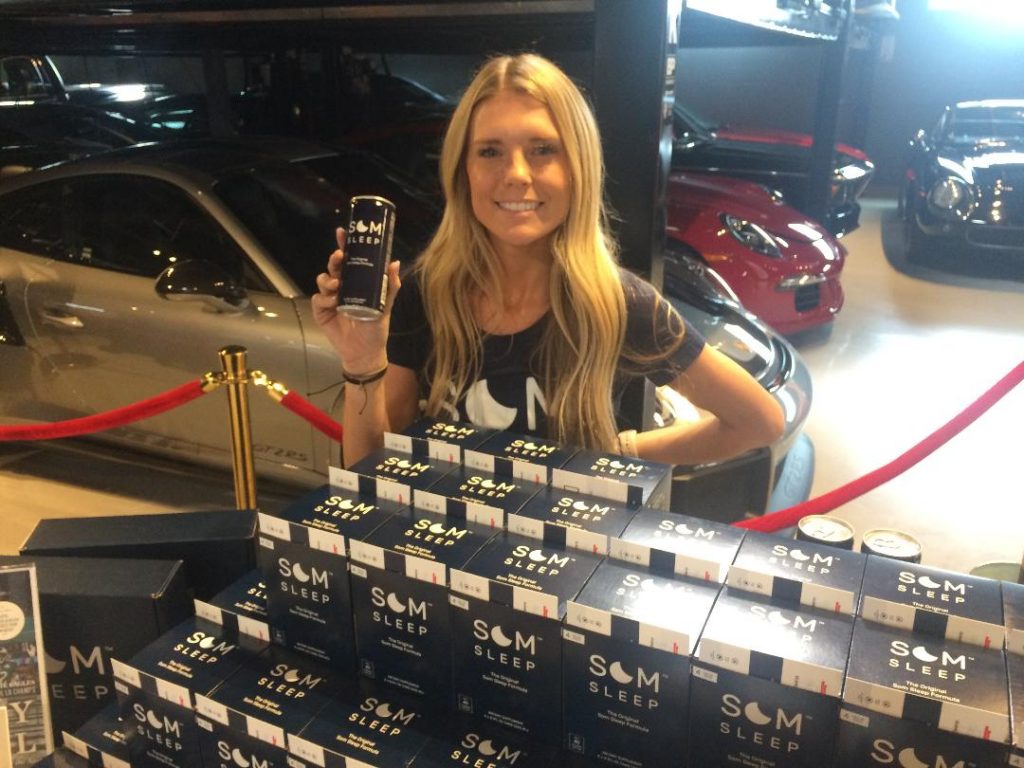 , Scotch Porter, Voss Water, Mind Body Matrix: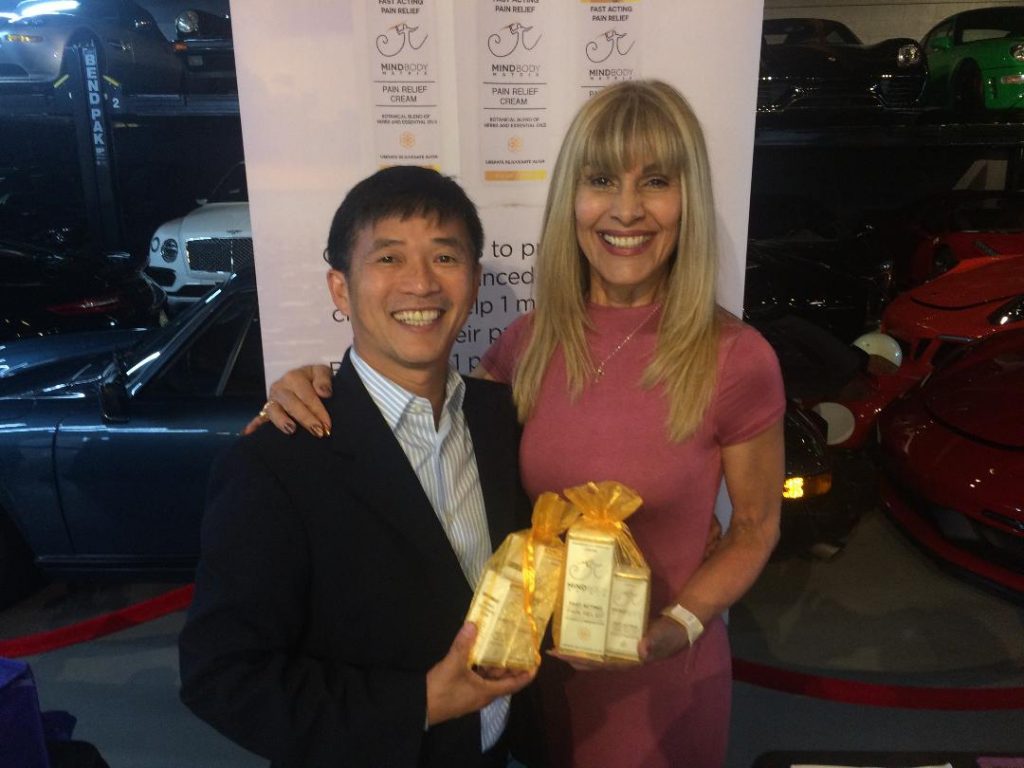 Hawke and Co Men's Apparel who had a duffle bag filled with great products from Bloomingdale's: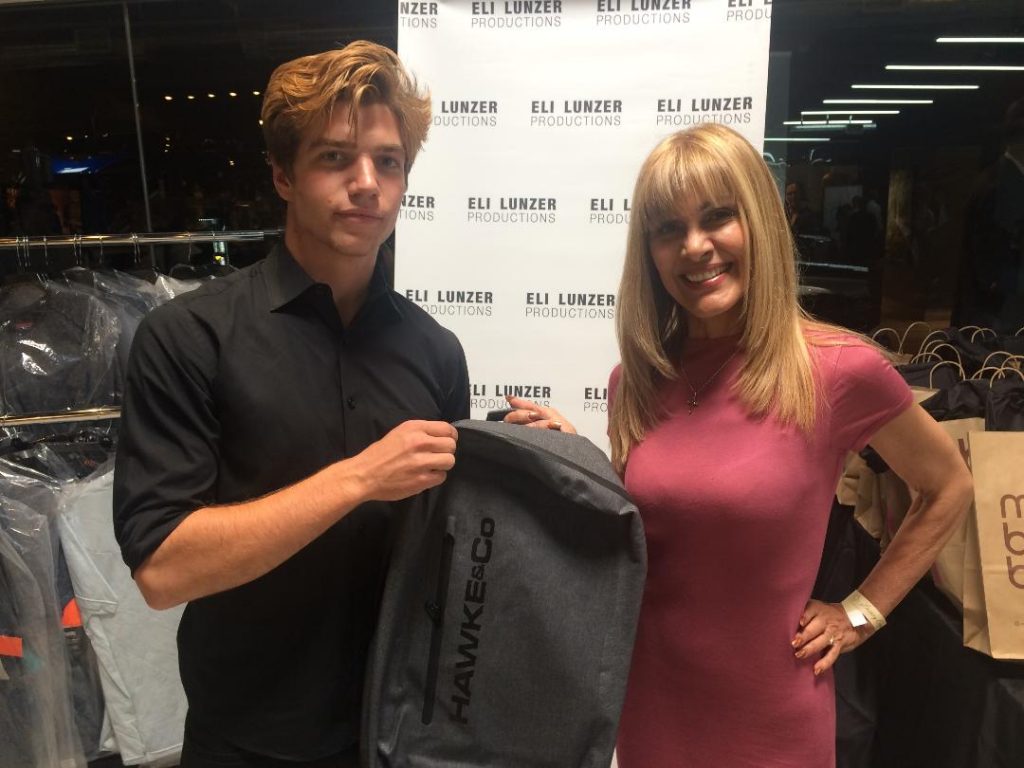 Herb and Lou's Infused Cubes, JP Supplements: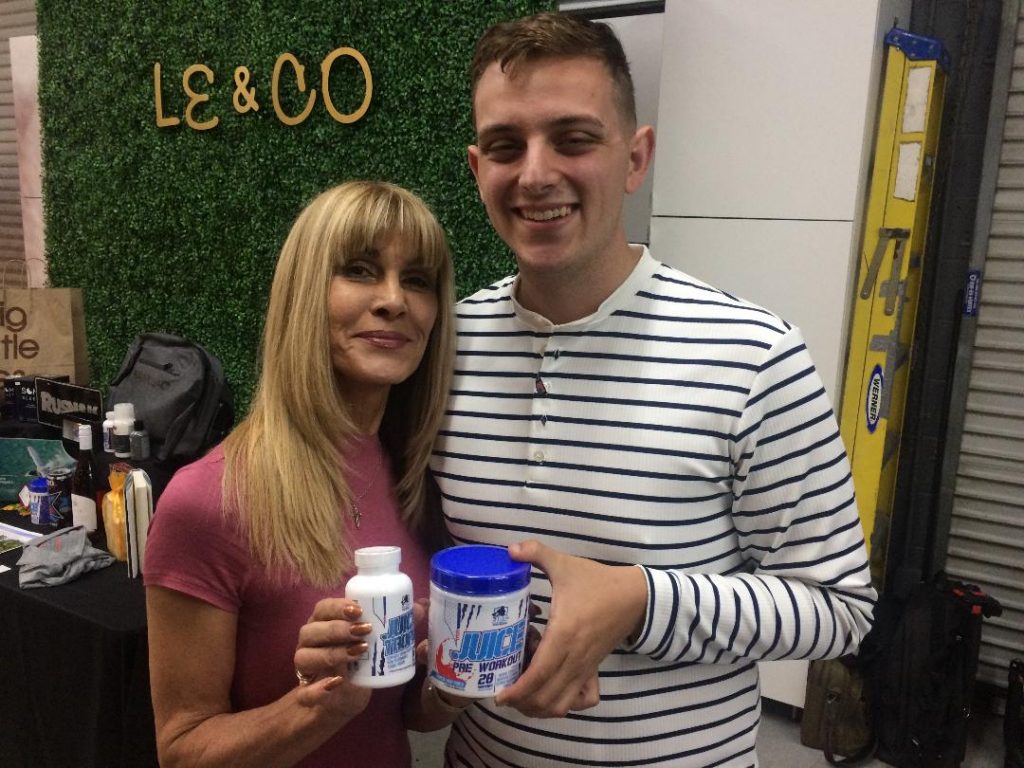 Hella Tea, A.H.S.S. Justin Shaw Celebrity Trainer, Bank of America Wealth Management, Ryder Vineyards: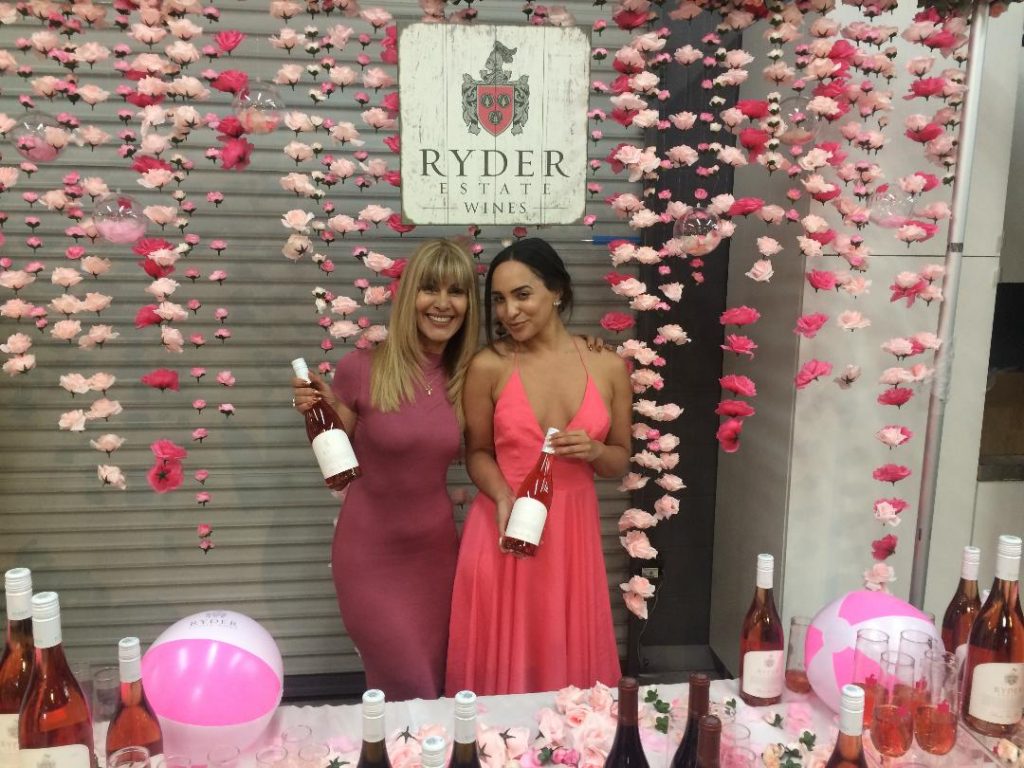 Unlocking Greatness and many more.
Headquartered in Los Angeles, AutoConcierge was the ideal venue for guests such as NBA superstar Dwight Howard, NFL Hall of Famer Terrell Owens, Oakland Raiders star Isaac Whitney, and ESPY Nominated Katelyn Ohashi as they were being gifted, wined and dined, and boarding the ICON personal aircraft, all while being entertained by an incredible Rockstar Energy DJ. As the ESPYS bring in top celebrities and athletes, LE&Co crafted the ultimate ESPY Award Week gifting experience where press and brands mingled and celebrated ESPYS Week.