We go one-on-one with Academy Award Winner Sandra Bullock in these 2 interviews – with our Entertainment Today reporters :  Chris Owen , and Margie Rey , and with our European affiliate -Hollywood 26 TV show host Frans Billen , with Chris getting the most out of Sandra for the interview – where we learn that Sandra is a big sports fan ! 
Sandra Annette Bullock was born in Arlington, a Virginia suburb of Washington, D.C.  Sandra Bullock once famously said that she'd be the first person to recommend not dating her, "because I'll probably make you miserable." She is an American actress, producer, and philanthropist. She made her acting debut with a minor role in the 1987 thriller Hangmen, and she soared through space with George Clooney in the movie Gravity, :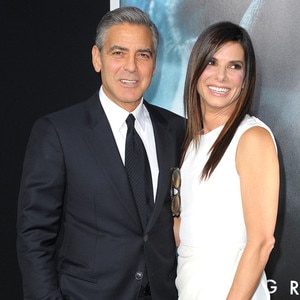 and then tried recreating that feeling as she hopped on the amusement park rides at The Santa Monica Pier with her husband and kids. She has just made a major donation to support the people affected by Hurricane Harvey. 
For the complete story go to: entertainmentandsportstoday.com Facebook.com/entertainmentandsportstoday and Youtube.com/entertainmenttodaytv  @sandrabullock_official