Dance the year away at the historic Union Station in Downtown Los Angeles : McCullough and Ross, in partnership with KCRW, presents the sixth annual Prohibition NYE, taking place at the iconic Union Station in downtown Los Angeles, featuring music by Goldroom, Lindsay and the All Nighters, Justin Ward and more. Tickets are on sale now ! The Roaring Twenties themed event will run from 9 p.m. to 2 a.m. on Sunday, Dec. 31. Tickets are now available on Eventbrite. General Admission tickets will be offered for $175. For the first time, a VIP table option will be available. Table package information can be found online at www.prohibitionnye.com.  Union Station is located at 800 N. Alameda Street, Los Angeles, California 90012  :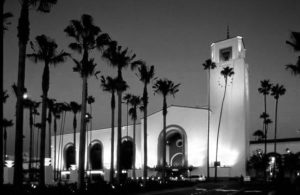 Arguably one of Los Angeles' most recognizable landmarks, Union Station will serve as the backdrop to the city's most indulgent New Year's Eve celebration. Guests of Prohibition NYE will be treated to live jazz music, world class DJs, burlesque dancers and a premium open bar, all culminating in the awe-inspiring signature 60 foot ball drop as the clock strikes midnight :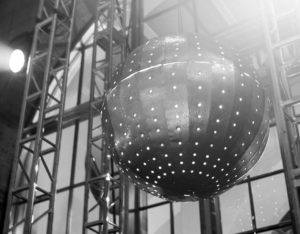 "Union Station sets the perfect stage for the majestic atmosphere of the 1920s," said Chase Ross, event producer. "Prohibition NYE transports guests back in time, honoring the glamor and energy of the past, juxtaposed with some of music's most progressive acts to ring in the New Year."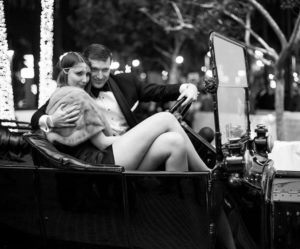 Coming off a sold-out North American tour, LA's own Goldroom is sure to get the dance floor moving as he headlines the main stage at the midnight hour. Dollhouse Entertainment's esteemed burlesque troupe is slated to inspire the dance floor with their own hypnotizing act. The night will close with internationally touring saxophonist Justin Ward performing a soulful sax-house set :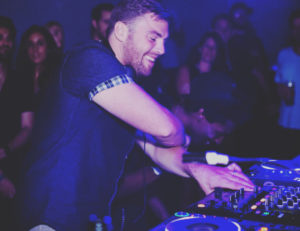 A portion of the proceeds will go to support the Akola Project, a nonprofit whose mission is to empower women to become agents of transformation in their families and communities through economic development. As the first full impact luxury brand, Akola trains, offers work and empowers women in poverty by providing a living wage and making an impact at every point in their supply chain.
 For more information and to purchase tickets, please visit: http://found.ee/ProhibitionNYETix. For the complete story go to: entertainmentandsportstoday.com Facebook.com/entertainmentandsportstoday and Youtube.com/entertainmenttodaytv  #ProhibitionNYE  @prohibitionnye  Follow Prohibition NYE : http://prohibitionnye.com http://facebook.com/ProhibitionNewYea… http://instagram.com/prohibitionnye https://twitter.com/ProhibitionNYE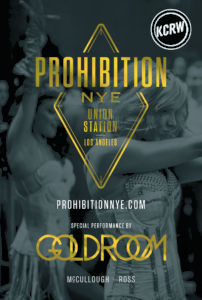 The event is open to guests 21 and over; guests are encouraged to follow a formal dress code. To view last year's recap highlights: http://found.ee/ProhibitionNYEHighlights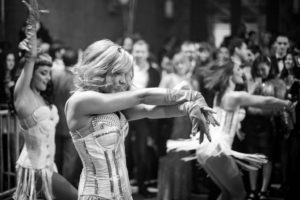 Prohibition NYE is an immersive music experience allowing attendees to enjoy the excitement and luxury of the Roaring Twenties. The company's top priority is ensuring the quality of the attendee experience. Founded by John McCullough and Chase Ross, Prohibition NYE has been based in Los Angeles since 2012.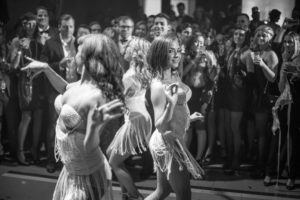 KCRW curates a unique mix of content centered around music discovery, cultural exploration and public affairs. The station embodies the spirit of LA and delivers its culture in innovative ways – on the radio, digitally, and through live events – to diverse, curious communities around the corner and around the world. A community service of Santa Monica College, KCRW can be found on the air throughout Southern California and online at http://www.kcrw.com/.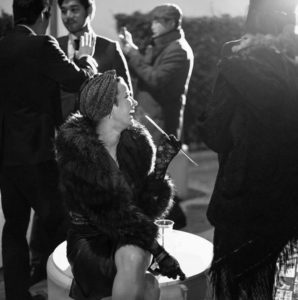 Since its inception in 2013, Modern Disco Ambassadors has continued to bring world renowned talent to Orange County. M.D.A. Events offers a unique blend of progressive and eclectic music to guests at a variety of venues. For more information please visit: www.followmda.com.