From last night's TV broadcast of Entertainment & Sports Today – we take you to Century City , CA for The Sports Spectacular 30th Annual Awards , with 150 of the world's best athletes of all sports !
Our TV show's Co-Hosts : Aura Demarco and Michelle Katz , who also works for Good Morning America and ABC World News,and is a Book Author, and Health Expert; – interviewed :
Luc Robitaille of the Stanley Cup Champions LA Kings ,                               #JohnSalley – 4 Time NBA World Champion
#VictorOrtiz – Champion Boxer
#GlenBigBabyDavis – #LAClippers Center
#BrianScalabrine – NBA #BostonCeltics who goes by the handle of @whitemamba
#BlakeLeeper – 400 Meter Gold Medal Winner
#TommyChong – Comedian & Icon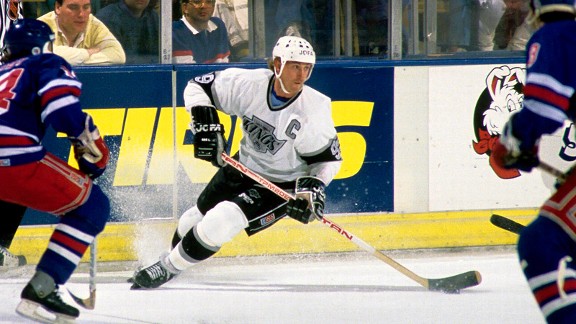 Luc Jean-Marie Robitaille (born February 17, 1966) is a Canadian professional ice hockey executive and former player. He currently serves as president of the Los Angeles Kings of the National Hockey League (NHL). During his 19-season National Hockey League (NHL) career, Robitaille won the Stanley Cup in 2001–02 with the Detroit Red Wings -below: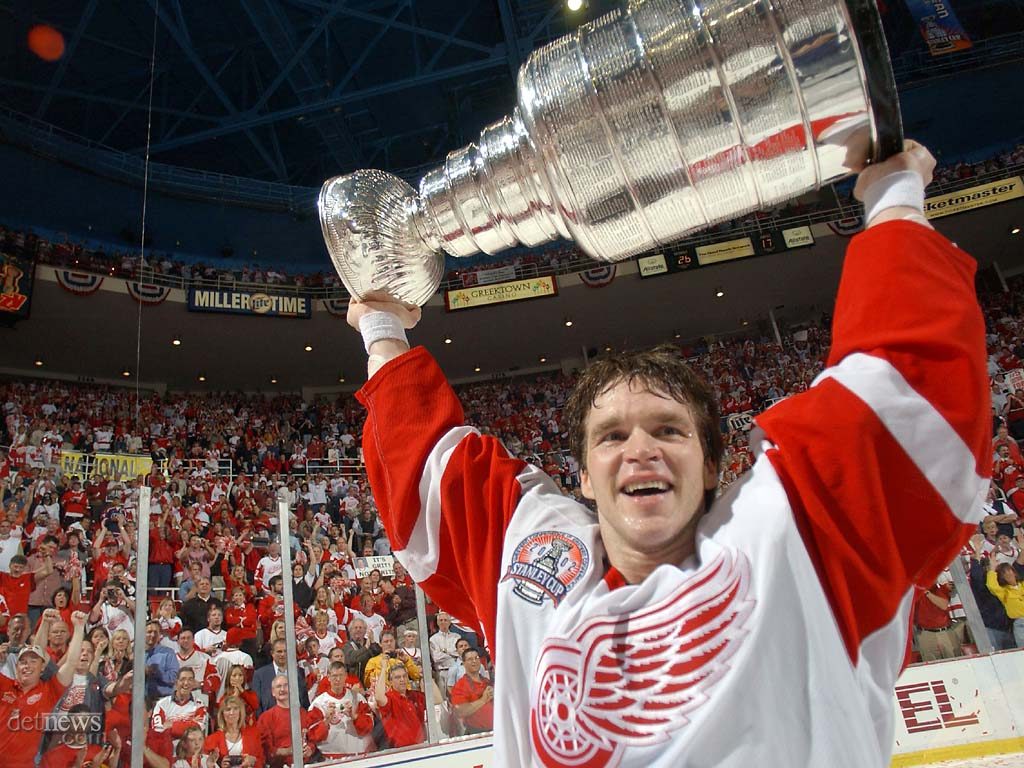 Luc played for the Pittsburgh Penguins and New York Rangers, but is most known for his fourteen seasons, over three different stints, with the Kings. He served as Kings team captain during the 1992–93 season (below-while Wayne Gretzky was injured) and for the final two games of the 2005–06 season. Below Photo of Hockey Legends : Wayne Gretzky , and Luc Robitaille , at The NHL All-Star Game :
Robitaille retired after the 2005–06 season as the highest-scoring left winger in NHL history and the holder of several Kings franchise records, along with numerous Kings playoff records.
On January 27, 2017, in a ceremony during the All-Star Weekend in Los Angeles, Robitaille was part of the second group of players to be named one of the '100 Greatest NHL Players' in history. Below- LA Kings unveil statue of Luc Robitaille before 1-0 loss to Pittsburgh Penguins :  
For the complete story go to: entertainmentandsportstoday.com Facebook.com/entertainmentandsportstoday and Youtube.com/entertainmenttodaytv @sportsspec #LALakers @lakers #MagicJohnson @magicjohnson #LucRobitaille  #StanleyCup @johnsalley @itsvortiz @gbbabydavis @leepster @whitemamba @heytommychong @Gretzkyestates @LAKings #ABCWorldNews #GoodMorningAmerica