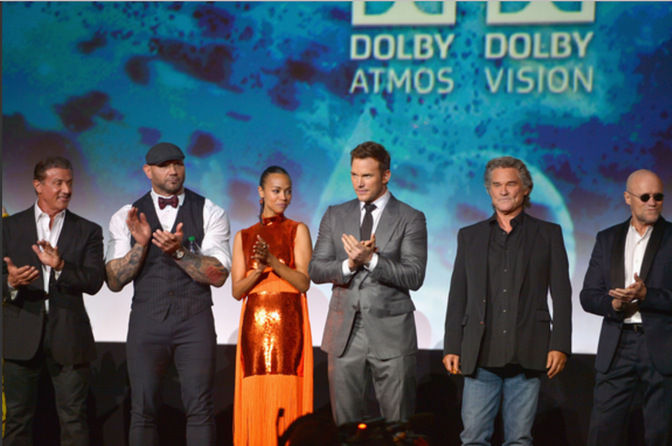 It was an All-Star cast with Actors Sylvester Stallone, Dave Bautista, Zoe Saldana, Chris Pratt, Kurt Russell and Michael Rooker at The World Premiere of Marvel Studios' "Guardians of the Galaxy Vol. 2." at The Dolby Theatre in Hollywood, CA  on April 19th, 2017.  Below are actors Anna Faris, and the star of the movie:  Chris Pratt .
Below from the movie are stars : Vin Diesel , Sylvester Stallone, Champion Wrestler -Dave Bautista, and Zoe Saldana :
The All Star Cast (in credits order)  :
Peter Quill and his fellow Guardians are hired by a powerful alien race, the Sovereign, to protect their precious batteries from invaders. When it is discovered that Rocket has stolen the items they were sent to guard, the Sovereign dispatch their armada to search for vengeance. As the Guardians try to escape, the mystery of Peter's parentage is revealed. This is an action packed, emotional, must see movie , so make sure you see this movie now in a theater near you !