Treat Williams, an actor whose nearly 50-year career included starring roles in the TV series "Everwood" and the 1979 movie musical "Hair," died earlier today:  Monday June 12th, after a motorcycle crash in Vermont, state police said. He was 71 and lived in Manchester Center, Vt. His family said on Monday evening: "It is with great sadness that we report that our beloved Treat Williams has passed away tonight in Dorset, Vermont after a fatal motorcycle accident."
Treat was always a kind man, every time we meet him at events, and always was generous with his time in person, and on camera for interviews with out news team. In fact our TV Producer/Reporter: Greg Pyatt looks a lot like Treat Williams- enough so that he could pass for his brother, so during an interview with Treat, joking with him Greg said: "Treat and I will be opening up a Nudist Colony together" to which Treat laughed and nodded his head in agreement! Photo below of Greg Pyatt during an exclusive interview with the 2 time Oscar winning Actor/Director:  Kevin Costner: 
His Descendants include Barnum & Bailey's Greatest Show on Earth/ Ringling Brothers and Barnum & Bailey Circus Producer: P.T. Barnum, and Treat also has Descendants that can be tracked all the way back to an original signatory of the Declaration of Independence in 1776! (Read below for details)
Treat is a major award winning actor of the Movies, TV, and stage, and actually turned up in 1980's biggest film, "Star Wars: The Empire Strikes Back," also known as: "Star Wars: Episode V – The Empire Strikes Back"  albeit in a blink-and-miss-it cameo as one of the Rebel soldiers during the Hoth sequence. Treat Williams visited the exclusive set at England's Elstree Studios during the 1979 filming of Star Wars: Episode V – The Empire Strikes Back, to visit actress Carrie Fisher (Princess Leia Organa). According to actor John Morton (Dak Ralter), Williams, who was in London at the time, decided that it would be fun to appear in the film as an extra, and did so with the blessing of the film's production staff. Donning the tan fatigues of a Rebel soldier, Williams appears in the film at some point during the interior Echo Base scenes on Hoth, according to Morton During his stay on the set, Williams befriended actor Harrison Ford (Han Solo) and posed for photographs with Fisher (see in the above photo). Williams was uncredited for his role in the film.
Our 2 TV show's Reporters had interviewed Treat many times over the years, and we will re-broadcast this past show again:
We will now take you back to a past TV Show Broadcast and great interview that we had did with Treat:  "Treat Williams – Award Winning Actor – with Margie Rey, & Melanie Murphy" : 
Richard Treat Williams is a Golden Globe and Emmy award-nominated American actor, who spoke to our Entertainment Today news reporters Margie Rey , and Melanie Murphy at The AARP Awards at The Beverly Wilshire Hotel in Beverly Hills. Sit back and enjoy, and notice actor Edward James Olmos in the background !
He first became well known for his starring role in the 1979 film Hair, and later also starred in the films Prince of the City, Once Upon a Time in America, The Late Shift and 127 Hours. From 2002 to 2006, he was the lead of the television series Everwood and was nominated for two Screen Actors Guild Awards. His maternal great-great-great-grandfather was Senator William Henry Barnum of Connecticut, a third cousin of the showman P. T. Barnum, and a distant relative was Robert Treat Paine, who was a signatory to the Declaration of Independence !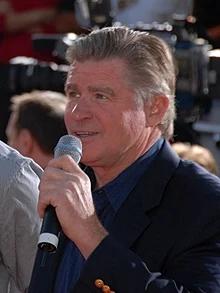 Williams made his film debut in the 1975 thriller film Deadly Hero. The following year he played a supporting actor in The Ritz, a squeaky-voiced private detective looking for his suspect in a gay bathhouse. He came to world attention in 1979, when he starred as George Berger in the Miloš Forman film Hair, which was based on the 1967 Broadway musical. Williams was nominated for a Golden Globe Award for his role in the film. He was featured in the February 1980 edition of Playgirl magazine. He has gone on to appear in over 75 films and several television series. Notable films include: 1941 (1979), Once Upon A Time In America (1984), Dead Heat (1988), Things to Do in Denver When You're Dead (1995), and Deep Rising (1998).
Williams' second Golden Globe nomination was for his starring role in Sidney Lumet's Prince of the City (1981). His third nomination was for his performance as Stanley Kowalski in the television presentation of A Streetcar Named Desire. In 1996, he was nominated for a Best Actor Emmy Award by the Academy of Television Arts & Sciences for his work in The Late Shift, an HBO movie, in which he portrayed agent Michael Ovitz.   Below: Thora Birch and Williams on the set of the film The Etruscan Smile :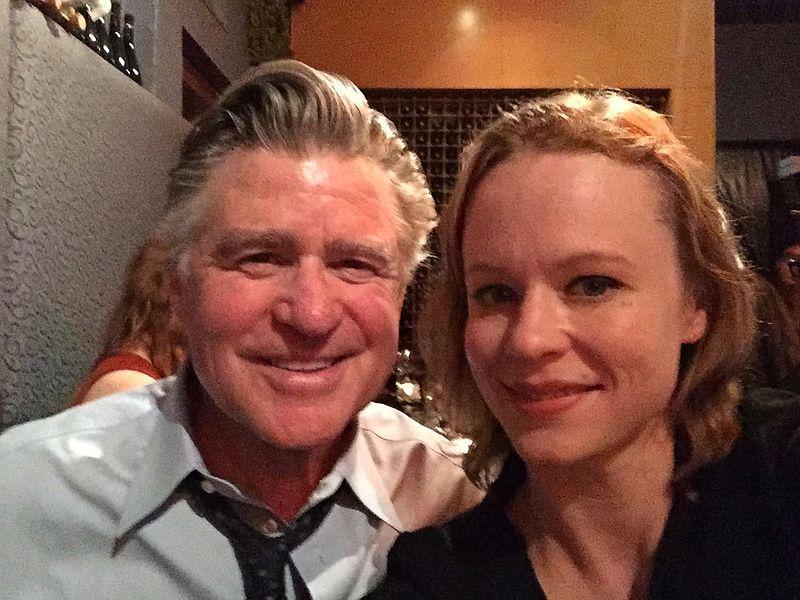 In 1996, he played villain Xander Drax in Paramount's big budget comic book adaptation The Phantom, in which Williams' character did his best to take over the world and kill Billy Zane's mysterious superhero.
Williams' career includes numerous stage roles. He won a Drama League Award for his work in the Broadway revival of Stephen Sondheim's Follies, and another for starring in the off-Broadway production of Captains Courageous. Other notable Broadway shows include Grease, the Sherman Brothers' Over Here!, Once in a Lifetime, Pirates of Penzance and Love Letters, and off-Broadway, he has appeared in David Mamet's Oleanna and Oh, Hell (at Lincoln Center), Some Men Need Helpand Randy Newman's Maybe I'm Doing It Wrong. He premiered the Los Angeles production of Love Letters and appeared in War Letters at the Canon Theatre in Los Angeles.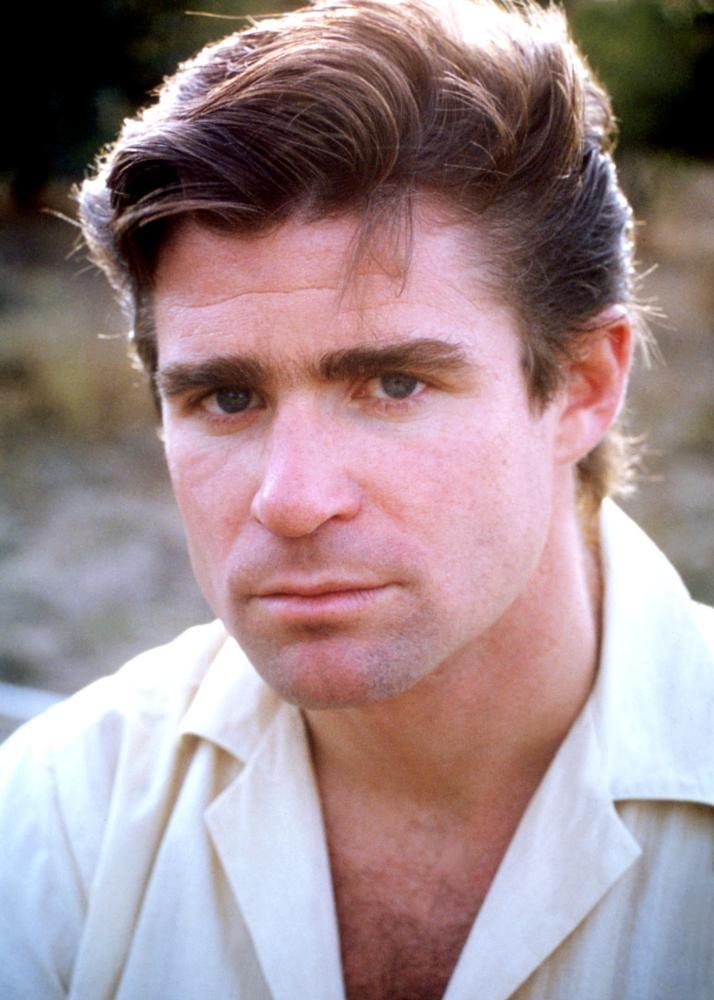 Williams played leading role as Dr. Andrew Brown in the WB television series Everwood, about a New York City neurosurgeon who moves his family to Colorado. Although the show's ratings were never spectacular, it won critical acclaim and had a devoted following. Williams received two SAG Award nominations (2003 and 2004) for his role on the show.
Williams has made several guest appearances on the ABC drama Brothers & Sisters as David Morton, a friend and potential suitor of Sally Field's character. He starred in the short-lived series Heartland on TNT as Nathaniel Grant, but the series was canceled due to low ratings. He also starred in a Lifetime movie, Staircase Murders, which aired April 15, 2007.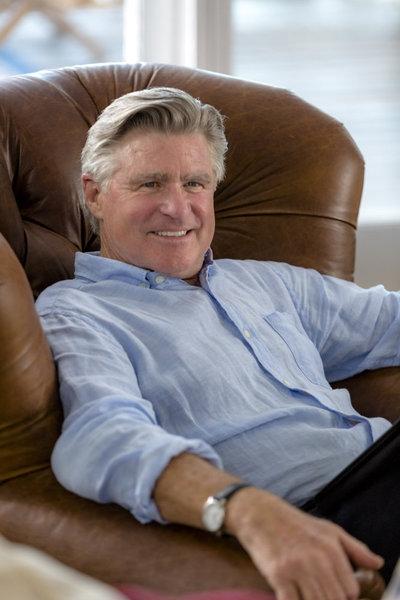 Williams starred in a Hallmark Hall of Fame movie, Beyond the Blackboard, with his former Everwood co-star, Emily VanCamp. It was first broadcast on CBS on April 24, 2011. Williams appears in the CBS television pilot Peachtree Lines as Mayor Lincoln Rylan. The serial is an examination of political, social, and cultural issues in Atlanta. Williams has also worked as a director, winning two festival awards for directing Texan in Showtime's Chanticleer Films series.  Williams has authored a children's book, Air Show!, illustrated by Robert Neubecker, published in 2010 by (Disney/Hyperion Books). Target at an audience of children ages three to seven, the book playfully documents an airshow experience with simple text and bold illustrations of such aircraft as a Boeing B-17, a Pitts Special biplane, and the US Navy's Blue Angel F/A-18. Williams used to reside in Park City, Utah and Manchester Center, Vermont with his wife, Pam Van Sant, and two children, Gill and Ellie. During our TV reporters: Margie Rey & Melanie Murphy's interview with Treat Williams (featured on this show)- he told us that he was a licensed Pilot: