Last night the TV Series "Smothered" had their 2nd Season Premiere with an All-Star Cast and celebrity guests at SONY PICTURES STUDIO in Culver City, California.
Smothered is an Award Winning Short Form TV Series, that has received many major awards over the last 2 years, that we will talk about on this news segments with the stars, and creators: Jason Stuart (on left) and Mitch Hara: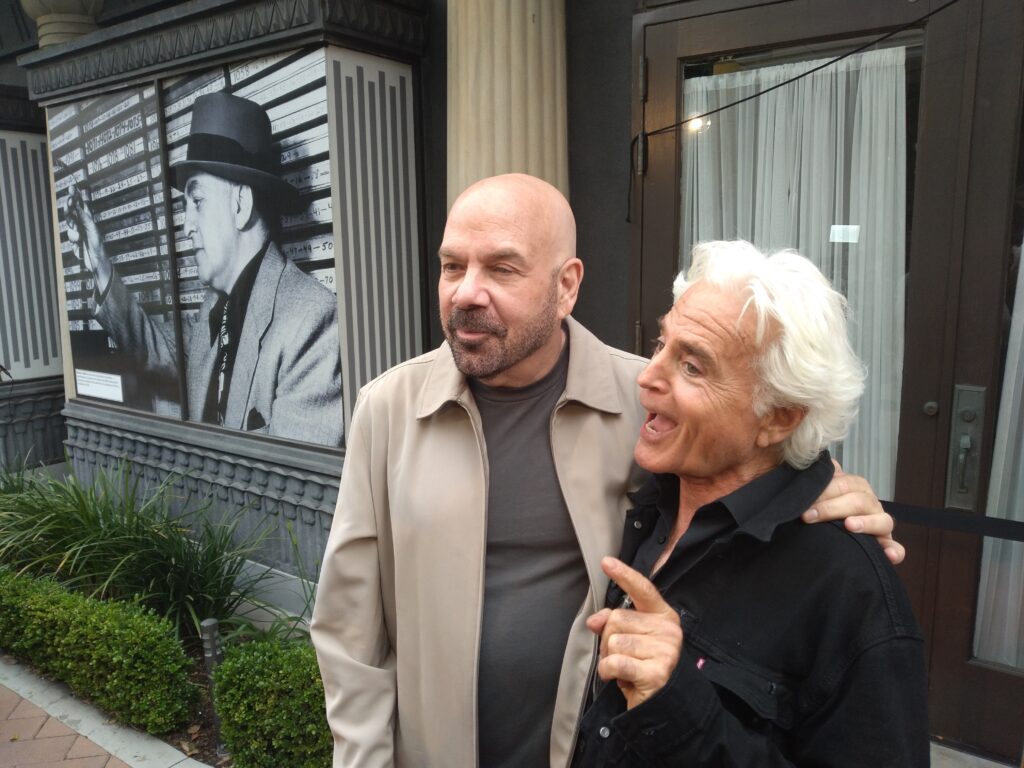 From the first season the awards they both received were: Nominated for The Spotlight Award for Best Low Budget Series, and Jason Stuart won the Best Actor in a comedy for the Indie Series Awards, and was the Out Magazine 100 most influential of 2022! Amazon said: "The Best Comedy Series I've seen in years."
This was a very funny show, and in the interview with Jason & Mitch you can see how naturally funny they are, and how they work together so well, and work off of each other, and their acting together makes this show a big success, as do the rest of the cast:  Linna Carter, Jasper Cole, Robert Costanzo of the hit TV show: Friends (in the below photo on the left). He played the character of Joey's father on Friends, and also played the father on this show: Smothered: 
 Ivan Davila, Nic Few, Kareem Ferguson, Armand Fields, Ellen Gerstein, Carole Goldman who plays the role of Gena, in the below photo on the left, and Karen Tarleton who plays the role of the maid, in the below photo on the right: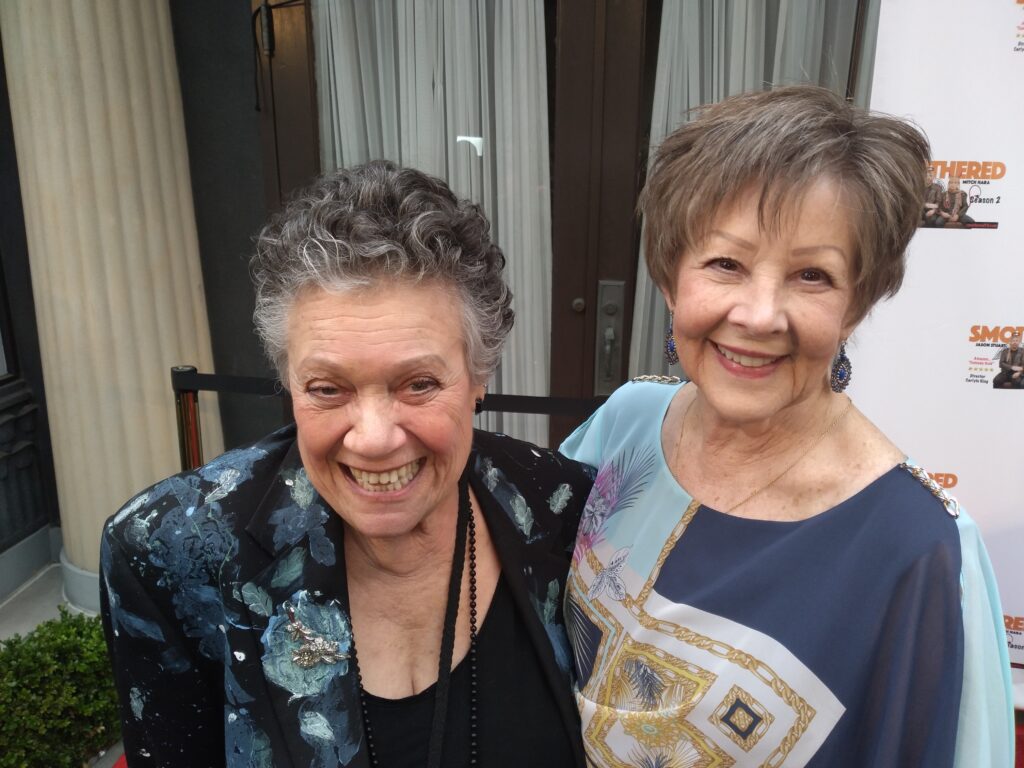 Byron Quiros – who plays the role of Eduardo, in the below photo being interviewed on the red carpet: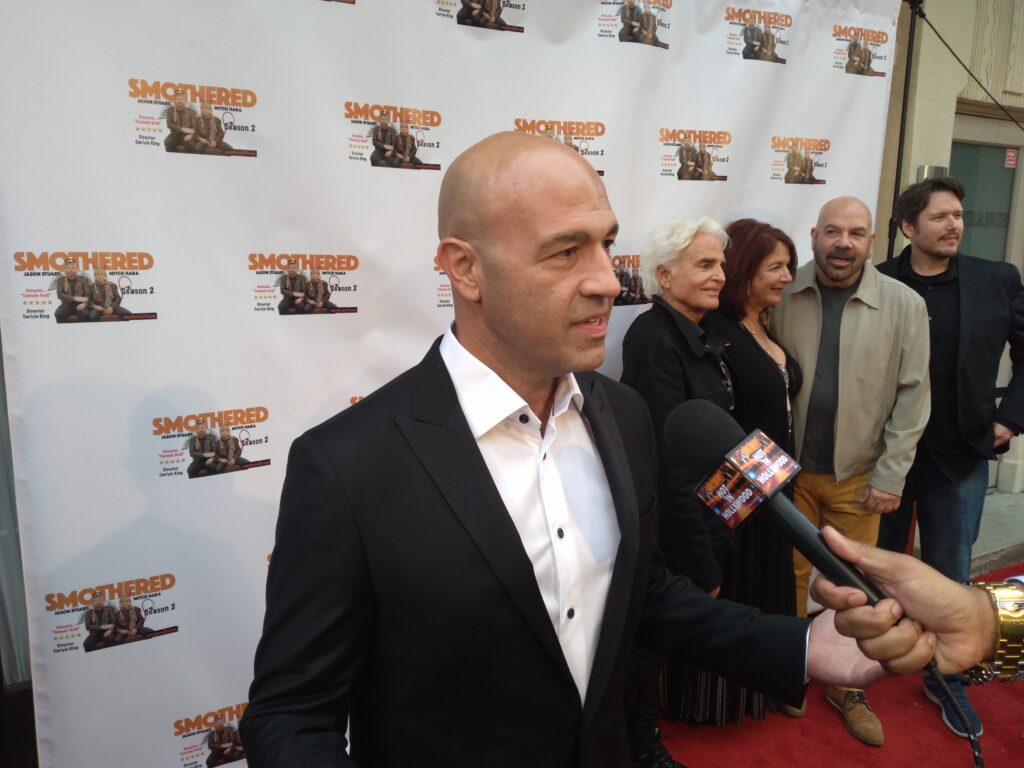 Aida Rodriguez, Jai Rodriguez, Krishna Smitha, Samantha Tan, Karen Tarleton, Joshua Bardier, Mercedes Steele, Nicole Lynn Evans, Robb Padgett, Susan Hooper, DawnMarie Ferrara, Vasilios Filippakis, and Carole Ita White.
There were other celebrities there such as: Heather MacDonald, Norman D. Golden II – the star of "Hollywood Kid" who is in the below photo being interviewed on the red carpet: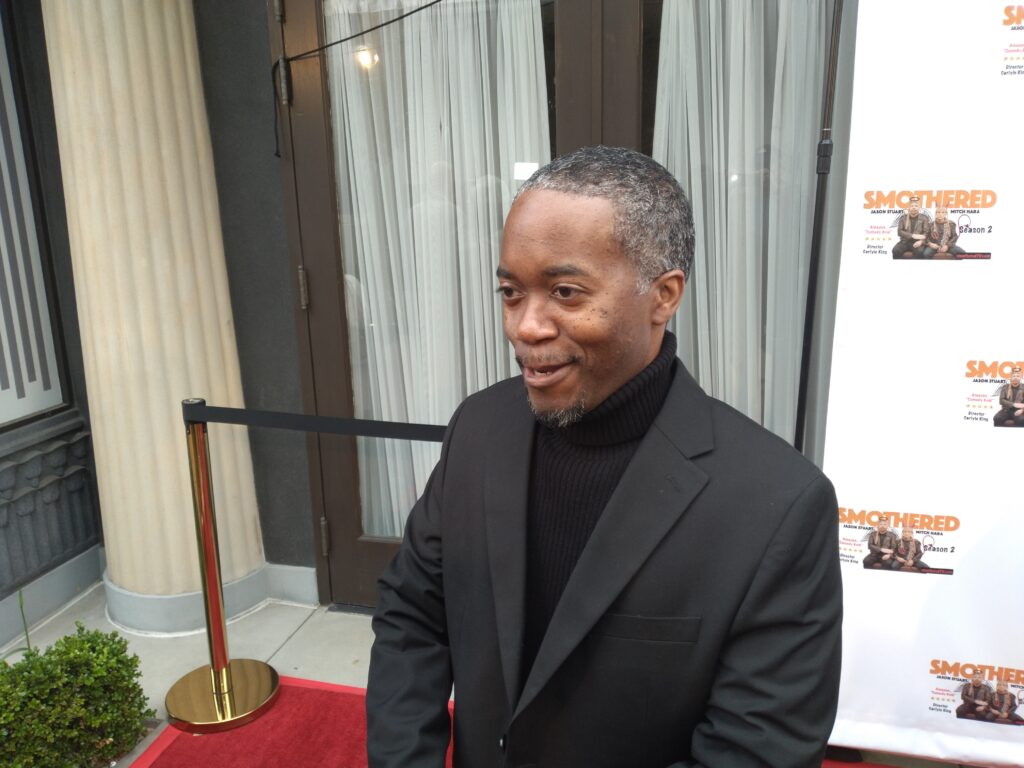 Jamie King, Courtney Stodden, Kevin McHale, Roxy Olin, and Jesse Tyler Furgeson.
On the red carpet on the Sony lot we were able to interview Jason & Mitch, and take of few photos of the cast. After the red carpet we joined the stars and cast in Sony Studios' John Singleton Theatre to watch the premiere of the 2nd TV series: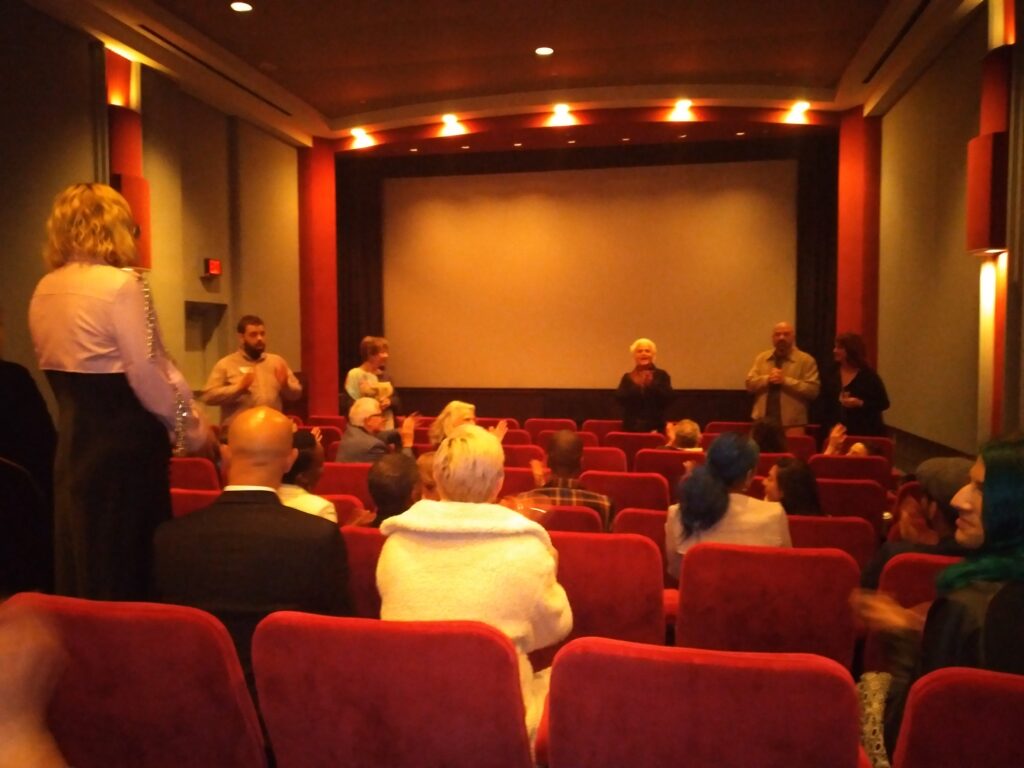 In SMOTHERED Season 2, Our entitled boomer-aged gay couple Randy and Ralph still can't stand each other and still can't afford to get a divorce.  It's going to take a lot more than the Jewish mafia, harebrained shrinks, and heavy meds to keep them together before they kill each other and everyone else! It's about a bickering gay couple who can't stand each other but can't afford to get divorced. The "boys" attempt to salvage their hideous relationship in therapy hell. It's a hysterical, touching, psychotic exploration of love, crashing to bits like cheap china from the Olive Garden. It's also a celebration of diversity, Little People, Transsexuals, Asians, Latin X, Blacks, Whites, Jews, Closet Cases & a fluid dog. More information on Smothered can be found here: www.smotheredtv.com