The 2 days before the Academy Awards always has had a tradition of having Gift Lounges, where they have luxury products that they give to the nominees, celebrities, press, and invited VIPs. They always have the latest in fashion, skin care, perfumes, makeup, electronics, foods, organics, drinks, wines, gifts, all kinds of new products, Health & Beauty. 
After having about 2 years of having events cancelled or postponed due to COVID-19, it is a great pleasure to once again have these coming back to 100% live and in person!
For the 2022 Academy Awards one of the best Oscar Gift Lounges is put on by the ultra-exclusive eBay & GBK Brand Bar Pre-Oscar Luxury Lounge, in Beverly Hills at the Beverly Wilshire Hotel, at their beautiful Rose Garden on the 2nd Floor with a great view of Beverly Hills.
The Title Sponsor eBay gifted attendees' luxury watches and handbags and hosted a private retail activation and personalized closet clean out program in support of the American Red Cross to benefit Ukraine. eBay gifted various luxury goods available on the platform from top-tier brands like Oris, Montblanc, Tag Heuer timepieces to Balenciaga backpacks, Saint Laurent clutches, and Bottega Veneta handbags – all authenticated through eBay's expanding Authenticity Guarantee service. eBay has authenticated 2M+ items through their Authenticity Guarantee service since launching in 2020, which includes authentication of luxury watches retailing above $2,000 and luxury handbags from 15+ brands $500 and up. eBay showcases top styles from its unrivaled inventory while bringing the best of luxury watches and handbags from the marketplace to the Pre-Oscar Luxury Lounge.
GBK CEO Gavin Keilly welcomed nominees not only from the Oscars, but SAG, Golden Globe and GRAMMY Awards since this is their first lounge of the year due to COVID-19 CDC regulations for large events.  The lounge is to Honor the Celebrities for all the good work they have done over the

year and

 bring joy to many of us that decided to stay at home and be entertained by watching TV. 
GBK Brand Bar, the team behind the decade's most exclusive gifting lounges, hosted the 2022 eBay & GBK Brand Bar Pre-Oscar Luxury Lounge.  It was star-studded 2-day event, with Actors, Musicians, Singers, VIPs, and Celebrities that were there, like on the 1st day: 
Thuso Mbedu (The Underground Railroad), Jason Ritter, Jacob Vargas (Mayans M.C), Brandon Stansell (Musician), Courtney Stodden (personality), Jessica Lowe (Minx), Bruce Dern, Nestor Carbonell (The Morning Show), Victoria Tate (The Morning Show), Christopher Gorham (Lincoln Lawyer), Paula Newsome (Spiderman), Aisha Hinds (911), Matt Ogens (Nom. Audible), Nyle DiMarco (Nom. Audible), Bahia Watson (Handmaid's Tale), Saniyya Sidney (Richard King), Pia Mia (Singer), Greg Tarzan Davis (Greys Anatomy), Bia (Rapper), Nika King (Euphoria), Molly Beth Thomas (Coda), Rebecca Black, Jessica Serfaty (The Ride), Manila Luzon (RuPauls Drag Race), Camille Kostek (Model), Anthony Anderson: with TV Show Host: Margie Rey: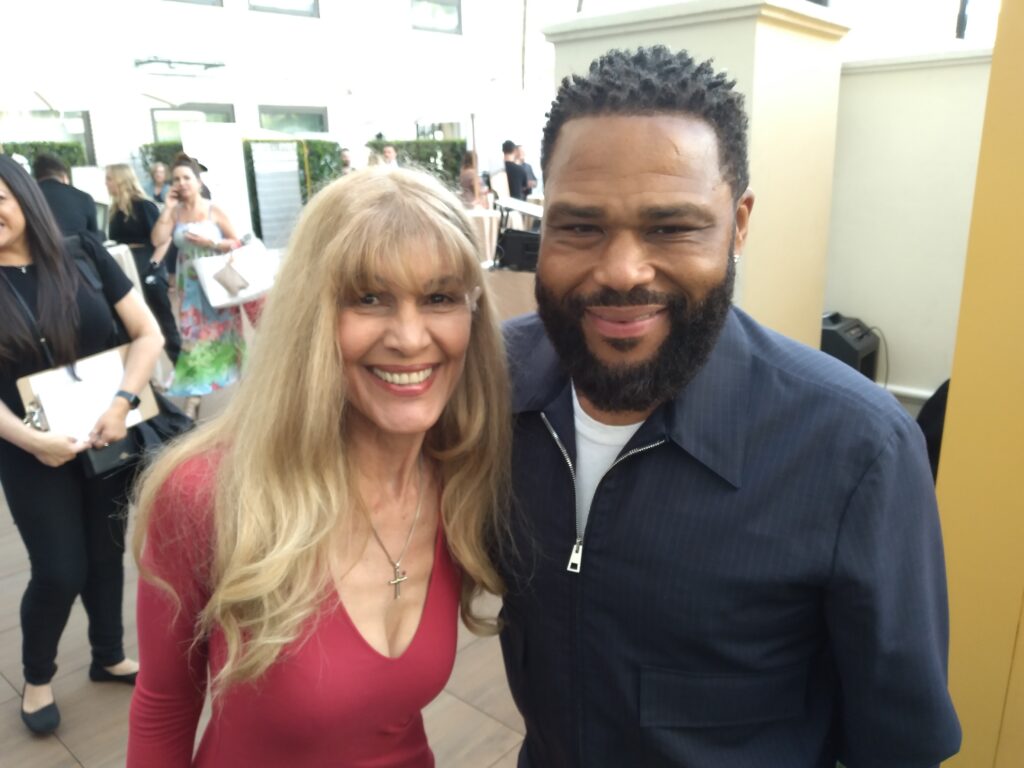 Ashley Greene (Twilight), Alana Haim, Stephanie Beatrice, Ana Barbara (Mexican Singer), Jordin Sparks (Singer Songwriter): with TV Producer: Steve Taylor, and below that photo- with TV Show Host: Margie Rey: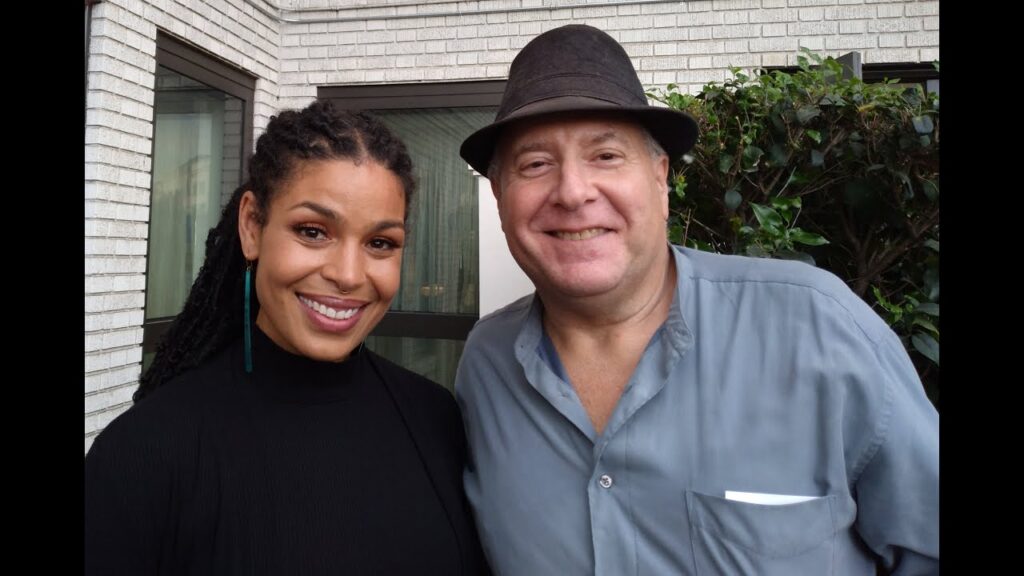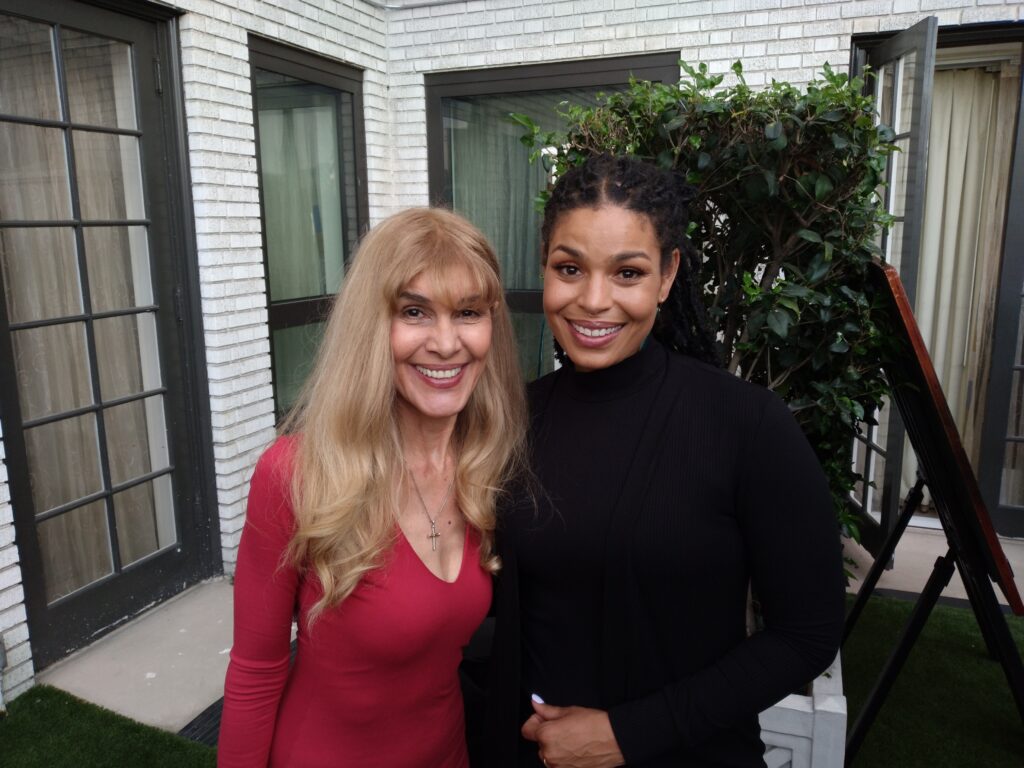 Then on the 2nd Day:
Tzi Ma (Kung Fu), Frederic Aspiras (Oscar Nom. Joico Celebrity Stylist), Dean Norris (United Staets of Al), Jasmin Savoy Brown (Yellowjackets),Ariana DeBose (So You Think You Can Dance) Adina Porter (American Horror Story), Cortland Jones (Coda), Poppy Liu (Hacks *SAG Nominee), Viola Davis, Isabella Ward (West Side Story), Yurel Echezarreta (West Side Story), Juju Greens (Influencer), Alaska (RuPaul's Drag Race), Eskil Vogt (Verdens Verste Menneske *Oscar Nominee), Joachim Trier (Verdens Verse Menneske *Oscar Nominee), Terrence Terrell (B Positive), Ally Brooke (Singer), Jessica Darrow (Encanto), Danyul Brown (Celebrity Stylist), Muni Long (Singer), Erin Ramos (Encanto), Aneil Karia (The Long Goodbye *Oscar Nominee), Mary Mccormack (Heel *SAG & Critics Nominee), Akbar Gbajabiamila (The Talk), Edi Gathegi (StartUp), Angela Bassett, Kizzo (3x Grammy Nominee), Amanda Brooks (Super Pumped), Autumn Rowe (Singer/Songwriter/Producer *Grammy Nominee), Brecken Merrill (Yellow Stone), Josh Gudwin (3x Grammy Nominee)
Since its inception, GBK Brand Bar has always been the most exclusive celebrity lounge for major awards shows. With the sudden stop of all events during the pandemic, GBK quickly pivoted, shuttering GBK Productions and launching the GBK Brand Bar. During this time, a permanent, physical location opened at the Kimpton La Peer Hotel in West Hollywood, helping brands that would originally be showcased in gifting lounges continue to gain exposure even without lounges. Now in March 2022, GBK Brand Bar is thrilled to announce they are coming back to lead the way of celebrity lounges with the Pre-Oscar Lounge at the Beverly Wilshire Hotel. 
With a 27-year heritage in high-value goods, eBay is the original luxury enthusiast marketplace, connecting 147 million buyers and 17 million sellers all over the world, and offering Authenticity Guarantee – its authentication service that vets and verifies inventory to ensure a trusted experience. 
GBK Brand Bar is the first gifting company to give to charities. They have hosted over 100 non-profit organizations at our lounges, to educate attendees about their cause, and to raise funds to further their work. GBK has donated or raised over $10 million in products and services since 2002. 
Today's best brands align themselves with GBK's celebrity events to get their products into the hands of some of the most recognizable names in the entertainment industry. GBK has taken part in high profile events and pre-parties prior to the Academy Awards, Emmys, Golden Globes, Grammys, MTV Movie Awards, Teen Choice Awards, BET Awards, Sundance Film Festival, New York Food & Wine, Art Basel, Cannes Film Festival and Coachella Valley Music and Arts Festival as well as celebrity golf tournaments and charity galas. GBK now operates and curates a high-end, bespoke general & gift store concept exclusively at the Kimpton La Peer Hotel in the heart of West Hollywood.
BRANDS: