Entertainment Today's TV Producer: Steve Taylor's 61st. Birthday 🎂 Party in Studio City.
I want to thank everyone so much for helping me to celebrate my 61st. Birthday earlier today! It means so much to me and your kindness you expressed to me was heartfelt!😀 It was a great turn out of 24 good friends, on a beautiful sunny day in Studio City, California.
Fun games to play, right by the pool. In below photo are 20 guests out of 24 people that were there: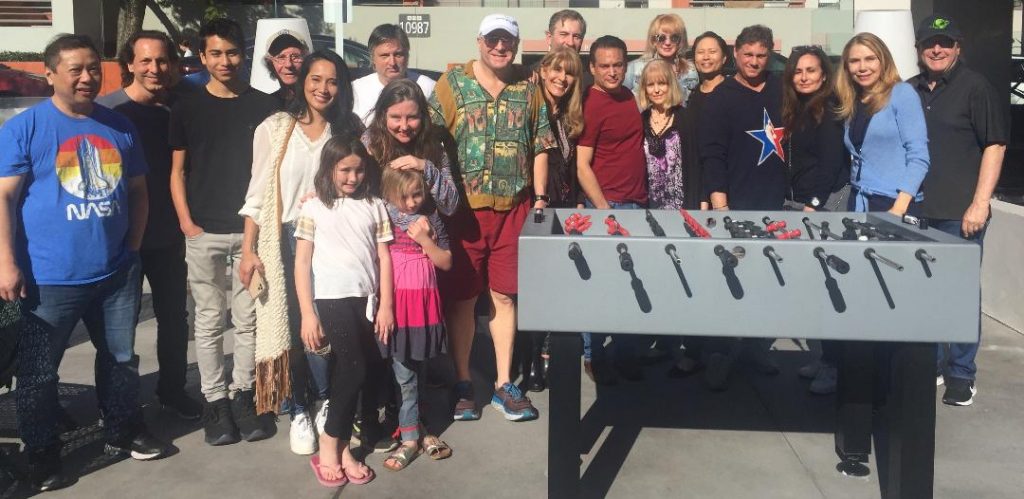 Amazing gourmet food served by an Award Winning celebrity Chef ! Appetizers: Grazing Table featuring charcuterie meats, cheeses, fruits, accompaniments Buffet Menu: Farmer's Market Salad w/ citrus vinaigrette, Mac n Cheese, Seasonal Vegetables, Tri-Tip Steaks, Angus Beef Ribs, Cornbread w/honey butter. It could not have been better ! From the bottom of my heart thank you all! Below photo of the Birthday Boy: Steve with Chef Brian and his wife Krystal: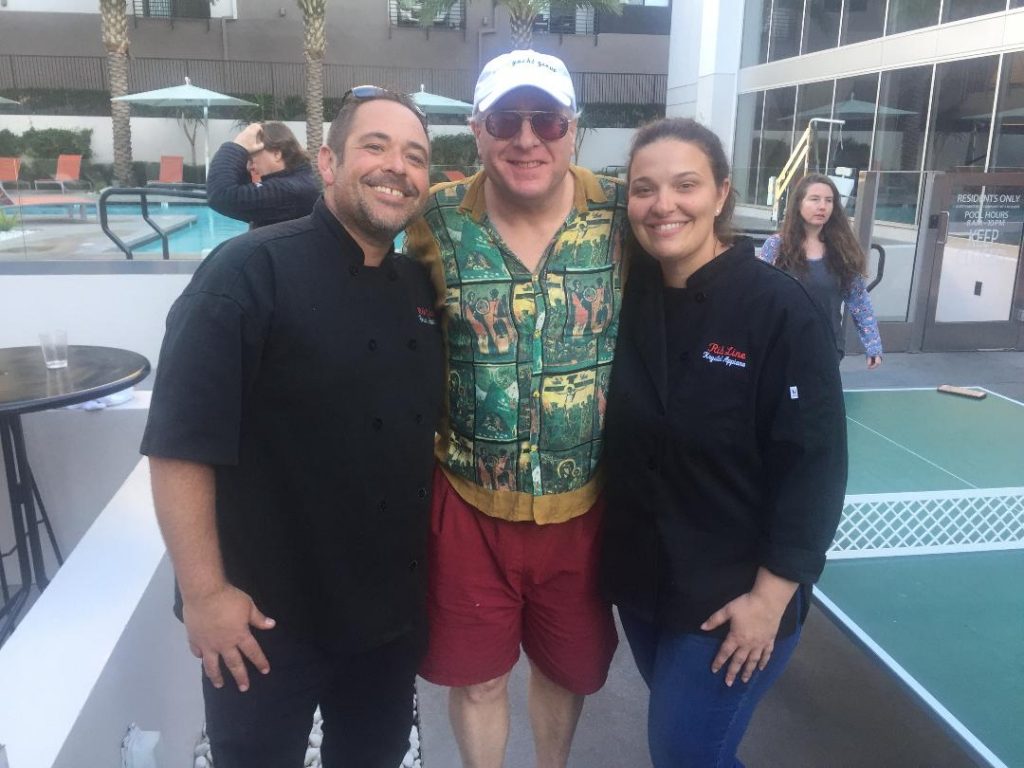 Fun was had by guests of all ages at this Birthday Party held at The AVA Studios in Studio City, with games to play like Ping Pong, Pool, and Foosball, along with a pool and jacuzzi.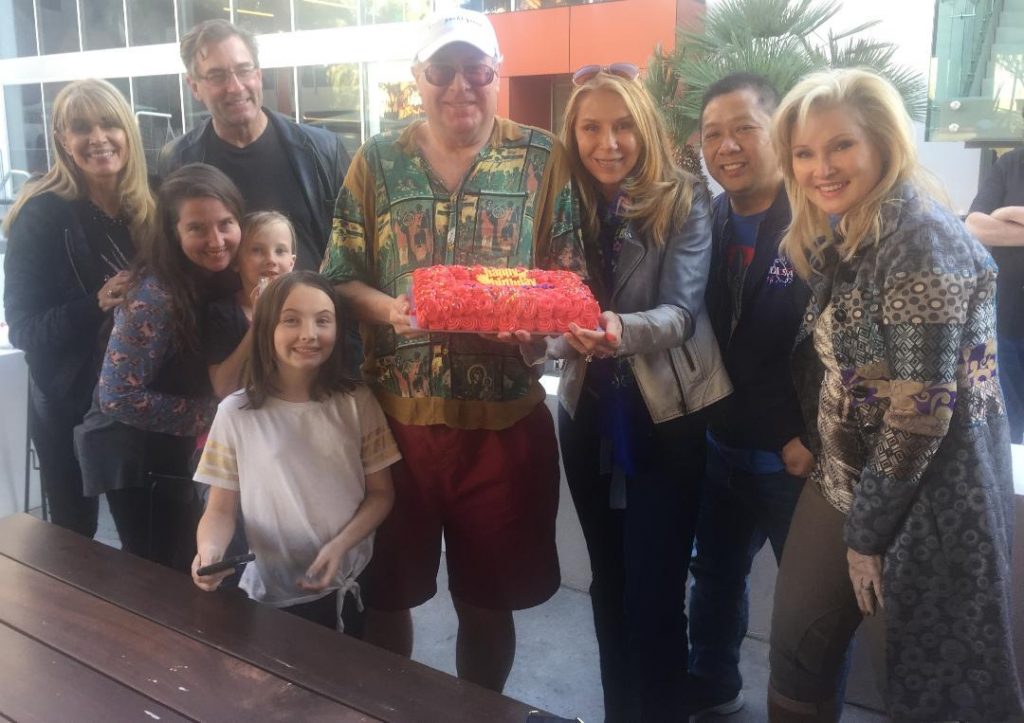 A very special thanks for all the kindness and good words that were given to me today, from 24 good friends that could make it there in person, and from so many other good friends that couldn't make it there in person- but who had called that day to show their love; – some from as far away as Seattle and New York! The love that you showed was overwhelming and will never be forgotten!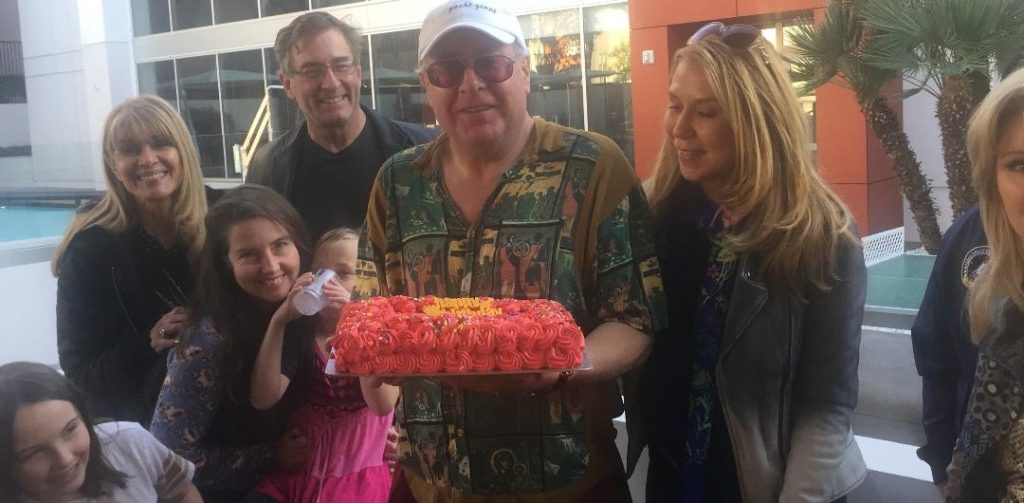 I hope to celebrate with each of you at YOUR OWN special occasions for many years to come!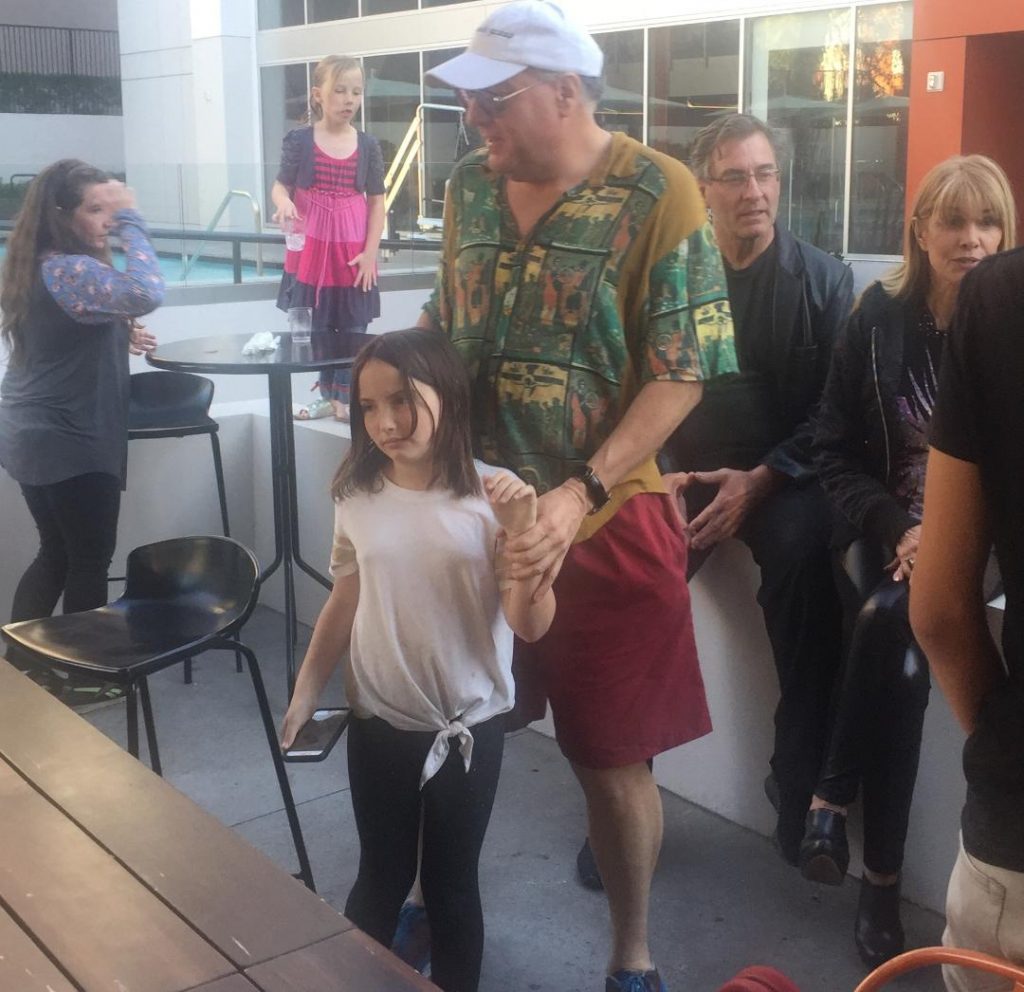 God Bless You All !!!🎈🎉🎆!!!
Steve Taylor's ( Below Photo: 2nd from left in Sunglasses and white cap) 61st Birthday Party: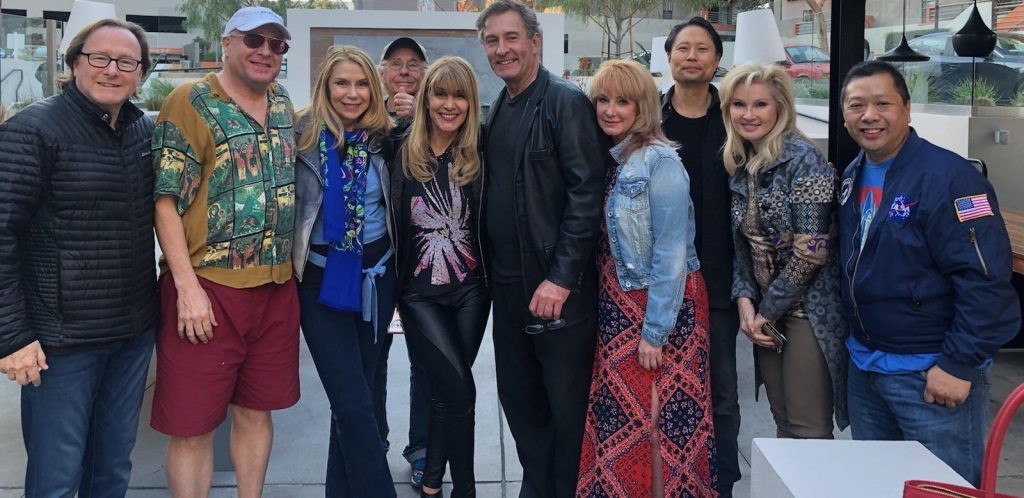 I can't say thank you enough to all of you that have expressed such kind Happy Birthday wishes to me on social media like Facebook, Instagram, and YouTube, and with emails and phone calls: before, during, and after my Birthday Party this last Sunday!
I couldn't believe the high numbers of people that have showed some love this past week, and still continue now! It's not just saying the words Happy Birthday, but the amazing way that you have said it that really matters.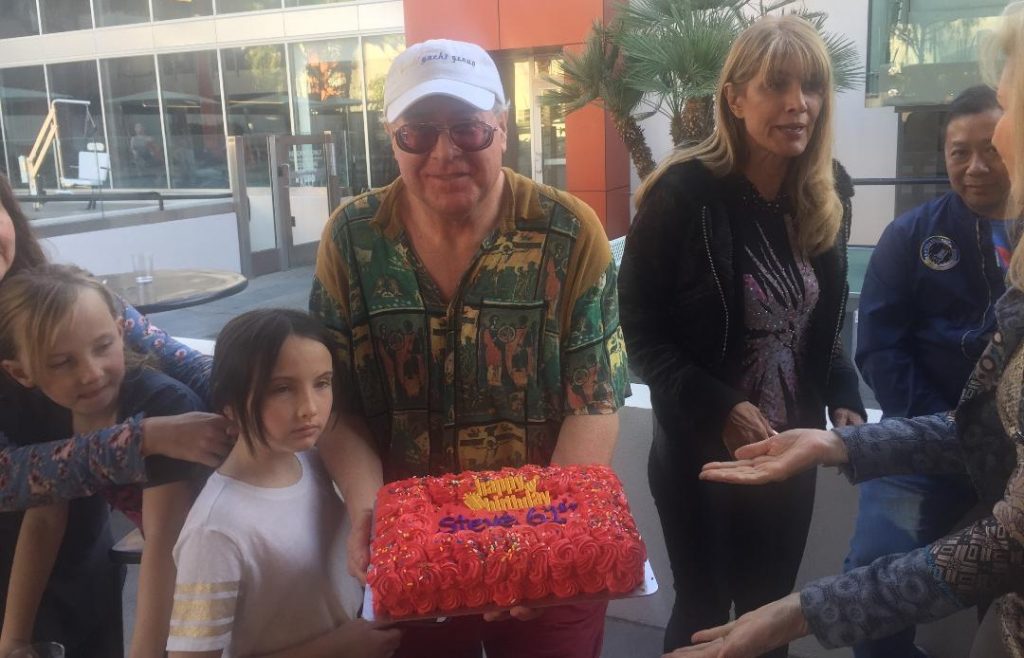 I am absolutely overwhelmed by the outpouring of love from people all over the USA and a few even overseas ! I wish that all the love that you have expressed to me you get back 10 times over in your lives! May God Bless each and every one of you!
Margie, Jaden, Wayne, Steve & Steve at Steve's 61st Birthday Party: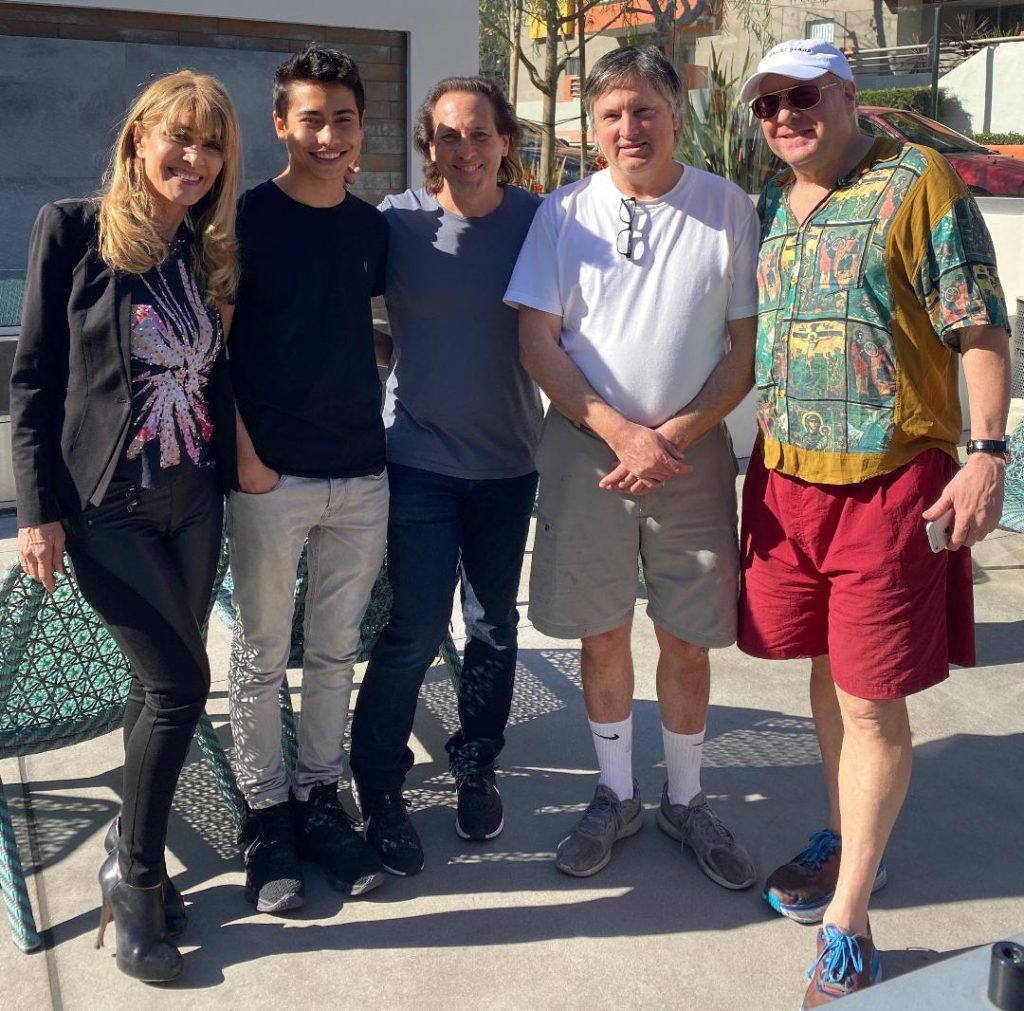 Margie, Steve, Donna, Jaden, Wayne, Rich, Steve: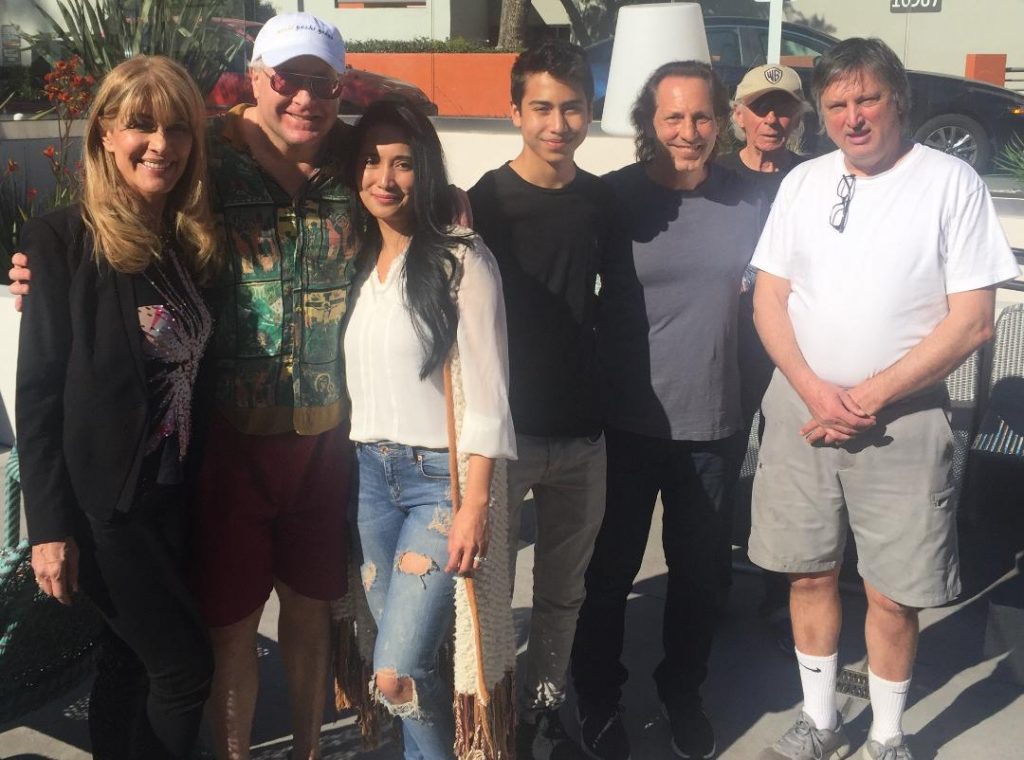 In Photo below L – R: Fred, Sage, Roger, 16 year old Jaden's new girlfriend: Trinity, the handsome Jaden (The son of Wayne), and Donna (Jaden's beautiful Mom and husband to Wayne):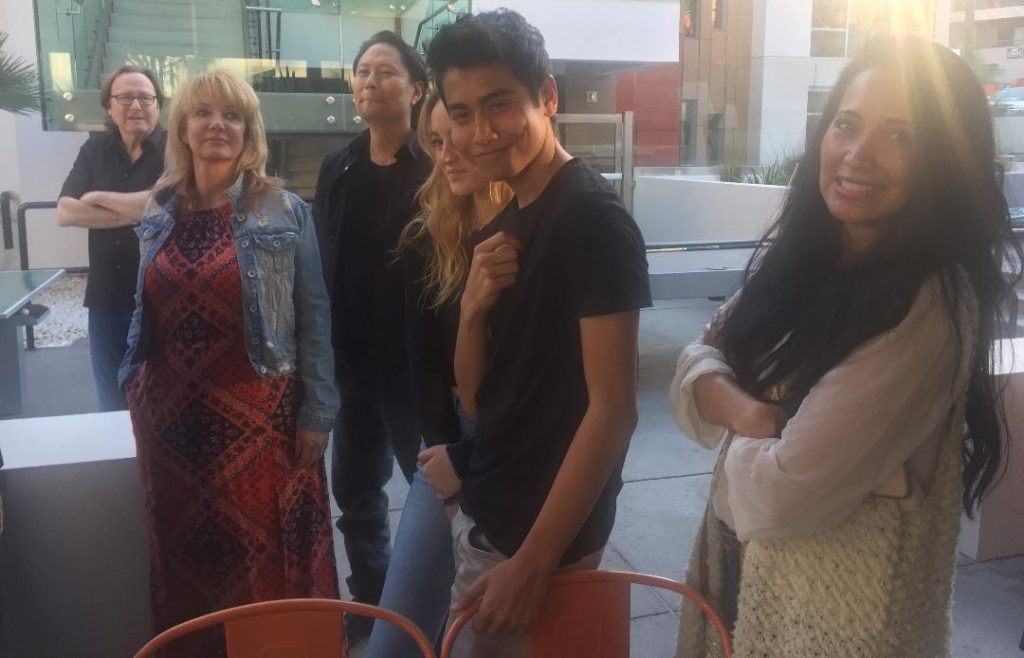 Cutting of the 61st Birthday Cake , and singing Happy Birthday at the Birthday Party for Entertainment Today's TV Producer Steve Taylor 61st celebration. Thanks for all the heartfelt Happy Birthday Good Wishes! See below video:
9 year old little baby Princess Sarah insists I do my South Park Eric Cartman imitation during my 61st Birthday Party. Sarah's playful enthusiasm makes me feel young again! As does her baby sister 8 year old "Sweet Caroline" :
Steve & Karen play Foosball, and Steve, Sarah and Caroline make videos together at Birthday Party:
Filming funny videos with a new phone app at Steve Taylor's 61st Birthday Party in Studio City, with 9 year old little baby Princess Sarah, and 8 year old "Sweet Caroline" :
Great turnout of 24 good friends, all having a great time, eating great gourmet food served by Award Winning Chef than came down from Central California.
Thanks to everyone that was there and to all the well wishers on social media, with all the kind words!