As consumers overall make more informed sustainable-food choices, those on restricted diets are enjoying the ever-growing choices available to them in grocery stores. Gone are the days when you need to drive 10 miles to the one store in your neighborhood that has cage-free eggs, almond milk and pasta made with cassava flour.
 One brand we chatted with at Natural Products Expo West this year was New Barn Organics.  Their creamy and delicious almond milk is dairy-free and organic and according to the company, "Every product we make starts with nutrient-dense organic ingredients that are thoughtfully and transparently sourced. No filler ingredients or strange chemicals you can't pronounce, and nothing we aren't proud of sharing with our own families."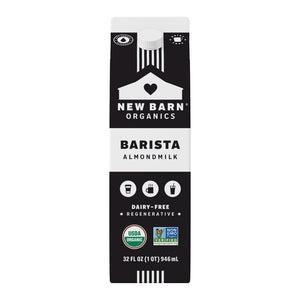 I had the pleasure of talking with vegan activist and former professional basketball player John Salley, the first player in NBA history to win championships with three franchises. He has been an outspoken advocate for following a vegan diet for better health, decreased diabetes and inflammation and for reducing the environmental impact from greenhouse gas release. With John Salley at New Barn Organics booth: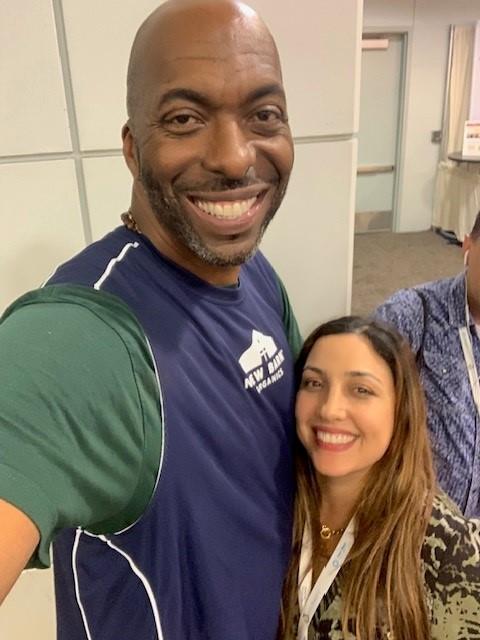 New Barn Organics "has historically been a symbol of abundance, prosperity, and community on the farm and represents a connection to the true spirit of small-scale agriculture." I chatted with buyers from some of the leading independent grocers at the booth and they were impressed by the quality and taste of the brand's products too.