As a person living in a gluten-free household, it is wonderful to discover a brand of pasta that is tastes as good as it will feel to my daughter with celiac disease. Felicia is a brand that has made sustainability the cornerstone of its growth. It is produced in the only Italian allergen-free pasta factory equipped with an integrated multi-grain mill, which guarantees the control of the entire manufacturing process, for a safe and high quality product.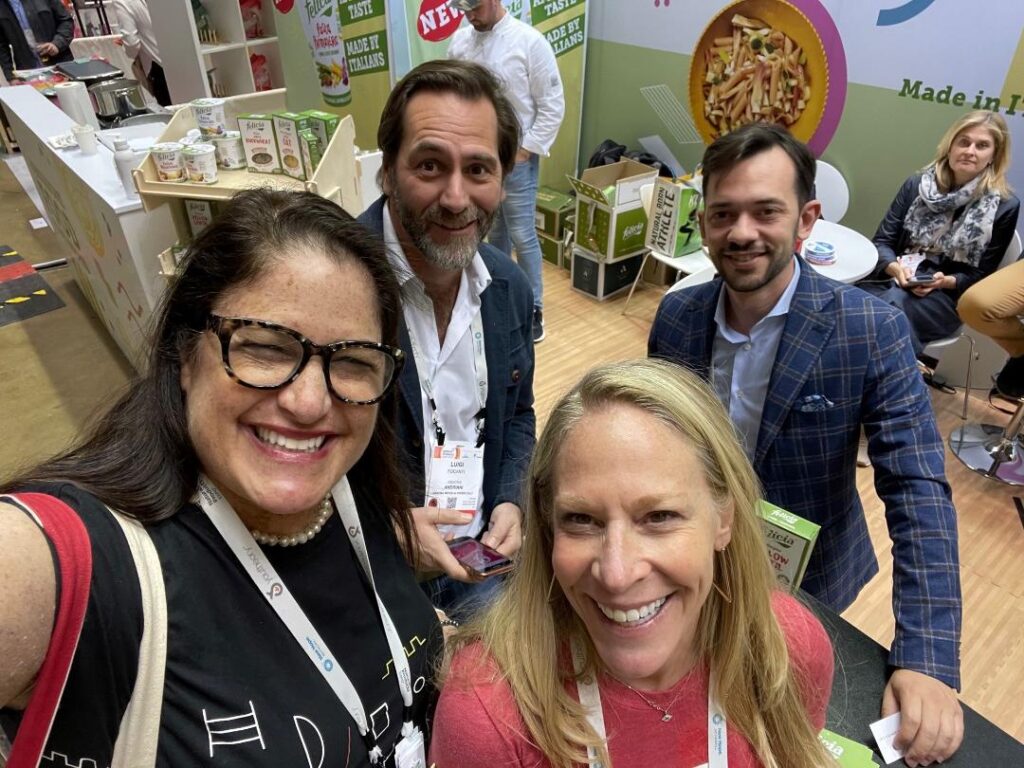 The team from Felicia, Amy Levy, and nutritionist Dr. Felicia Stoler 
I take food allergies very seriously. As I walked the show with my colleague, Dr. Felicia Stoler from New Jersey, she could see my face light up as I approached the booth. I am always looking for products that our family and others with food allergies and intolerances can enjoy. It is why our motto #nochildleftout is on our minds as we peruse Expo West. We truly believe in it. We want parents and children to feel safe and enjoy foods that help them grow strong. 
We learned that Felicia's 100% organic whole meal buckwheat flour is a great source of fiber, it is rich in minerals, magnesium, and manganese. Magnesium contributes to normal energy metabolism, normal muscle function, maintenance of normal bones and it also contributes to normal psychological function.
Felicia offers easy to prepare recipes on their website like Chickpea risoni with cauliflower and pumpkin pictured here: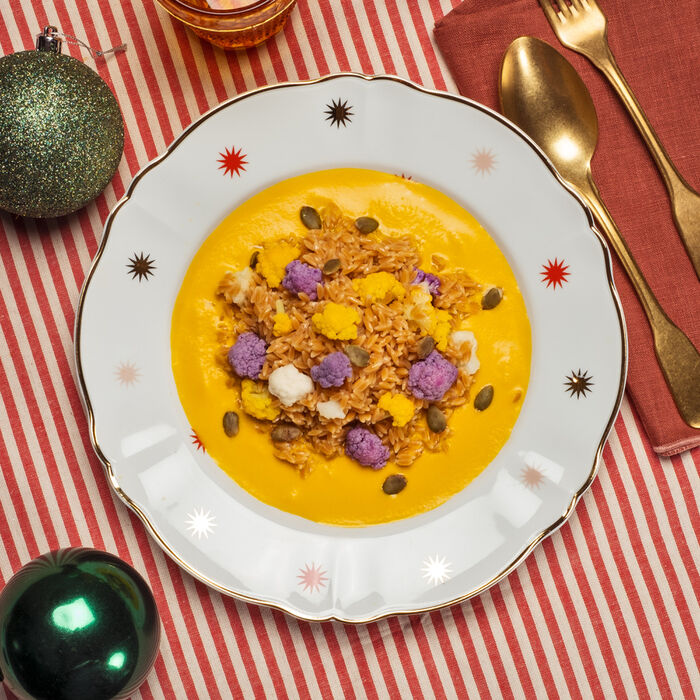 The company uses only the best ingredients to satisfy their loyal customers.