Shannon Sharpe Rolls Out Le Portier Cognac With Exclusive Launch Party
Hall of Famer and Connoisseur Teams with Luxury Spirits Expert to Rewrite the Cognac Playbook. 
Pro Football Hall of Famer Shannon Sharpe today revealed his new premium cognac, 'Shay by Le Portier'. This exciting new Cognac was unveiled with an exclusive launch party at Hollywood Park Casino in SoFi Stadium in Inglewood, California. SoFi Stadium will be the new home for both The Rams and The Chargers! Sharpe hosted an elite crowd of athletes, entertainers, friends and VIP guests for a night that delivered the spirit lover's signature "Club Shay Shay" state of mind to cognac connoisseurs across the country.
In this TV episode we will take you right down on the red carpet, and then into the exclusive VIP Party to rub elbows with all the Athletes, Celebrities, and VIPs, to learn more about this great new brand of Cognac.
  On the red carpet I had the honor and pleasure to interview one of the
NFL's Football greatest running backs: Reggie Bush
. Bush spent five seasons (2006-10) with 
the New Orleans Saints, and won the Super Bowl in 2010, 
which the city really needed after all the destruction that was done by Hurricane Katrina, which Reggie told me was the highlight of his career! Reggie won the 2005 Heisman Trophy. 
See below photo from the red carpet interview that I did with Reggie: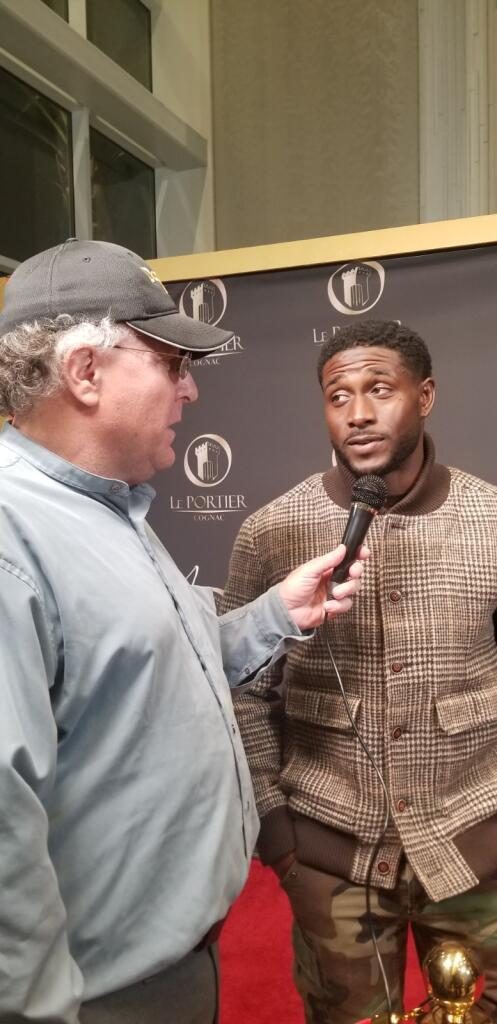 When I interviewed Shannon Sharpe- we talked about his great Football Career with the Denver Broncos, Winning 3 Super Bowl Titles, setting many great NFL records, and of course his new Le Portier Cognac! Reggie is now a sports analyst and former football tight end for the Denver Broncos and Baltimore Ravens of the National Football League (NFL), and is currently co-host on Fox Sports "Undisputed" and hosts his podcast "Club Shay Shay".
He is widely regarded as one of the greatest tight ends of all time AND one of the top social media influencers in American football, both active and retired. He is the ONLY NFL personality to hit over one billion engagements in 2019 across Instagram, Twitter & Facebook. Sharpe was inducted into the 
Pro Football Hall of Fame
 on August 6, 2011. He played 12 seasons for the Broncos (1990–1999, 2002–2003) and two with the Ravens (2000–2001), 
winning three (3) Super Bowls 
and finishing his career as the NFL's all-time leader in receptions (815), receiving yards (10,060) and receiving touchdowns (62) by a tight end. 
He was the first tight end to amass over 10,000 receiving yards and was named to the first team of the NFL 1990s All-Decade Team. 
Below he is posing with me as he is holding up a bottle of his new Cognac: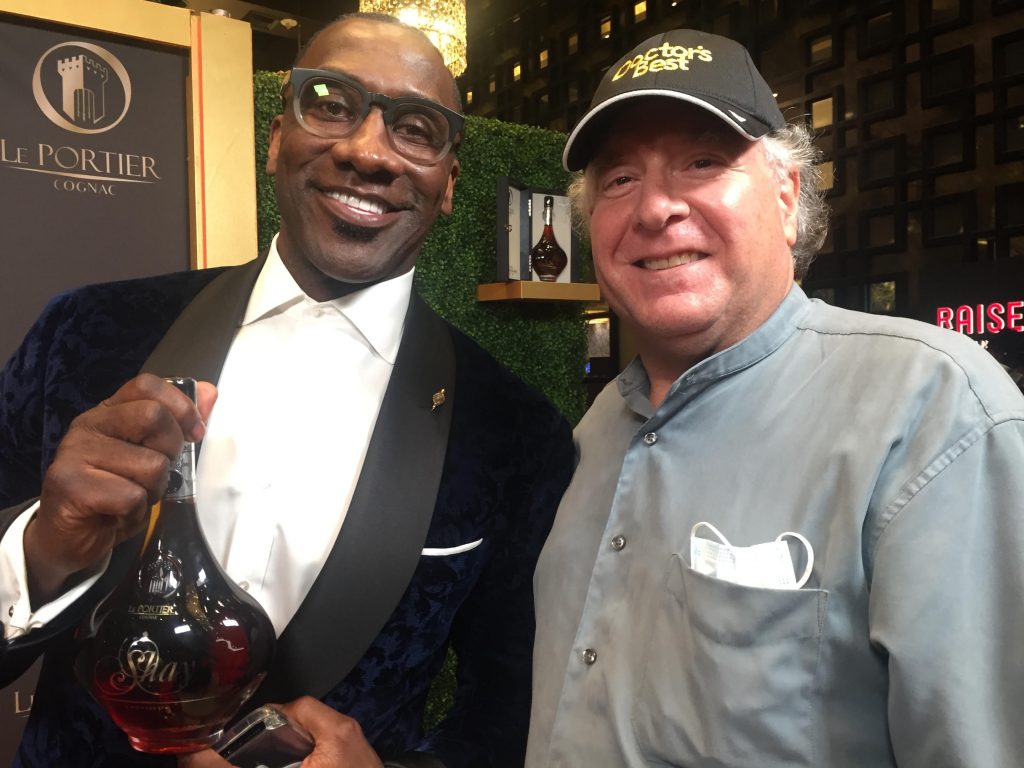 Next we will
 take you inside this exclusive VIP, invite only launch party, at Hollywood Park Casino in SoFi Stadium 
for a toast of Shannon's great new 
Le Portier Cognac
, which I thought had a strong and rich flavor to it, was smooth and a little sweet, and really made me feel good drinking it! Shannon's
Le Portier Partner
–
Jay
from up on the stage gave us all an education on how great, special and unique this Cognac is, and the best way to drink this High-End drink, and appreciate it better! The friendly waiters served us all generous servings of excellent
gourmet food like Duck, Beef, and Crab Cakes
, as we listened to
live music performances from up on stage
, and to make the party even more enjoyable they had about
25 beautiful models
and actresses there to mingle on the red carpet and party throughout the whole night! This will be a night that everyone will always remember! 
See below for photos from the party: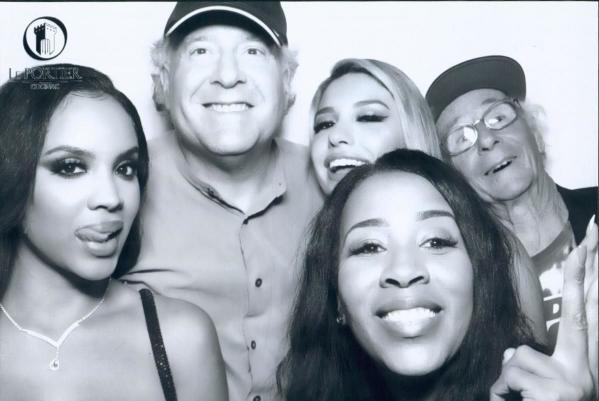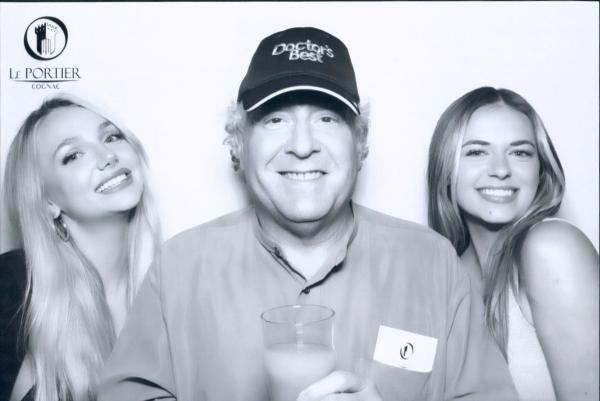 In bringing to market a cognac that complements his impeccable taste and eye for style, he honors his grandmother, Mary Porter. Every element of Le Portier is conceived to pay homage to the woman who made his success a possibility. Le Portier is the French rendering of Porter, and in naming the company after Mary Porter he recognizes the strong foundations she built so that he and Sterling could succeed.
Shay is a sophisticated spirit and a modern expression of an ancient craft; a world-class blend of Grande Champagne, Petite Champagne and Fin Bois, aged for more than four years in French Oak Barrels. The sleek bottle is housed in a rich, black wooden box, a soft gray lining protecting the liquid. Designed by an award-winning team, every element has been considered to honor the quality of the cognac. Significantly, the bottle is topped with a semi-precious gemstone black obsidian closure, making this a true collector's item. Each limited release of Shay features a different initial monogrammed on the closure. The collectors who succeed in securing all nine releases of 25,000 bottles will have a collection of closures to spell out LE PORTIER.