Go Inside where no one is allowed to go- the LA control center in the mountains!
Join us as we take you inside an area that no one is allowed to go- the Los Angeles control center for radio communications of The Police and The Fire Departments in the Hollywood Mountains overlooking all of Los Angeles – in a secret location protected by gates that a top ranking police officer had the exclusive key to get us in as special guests!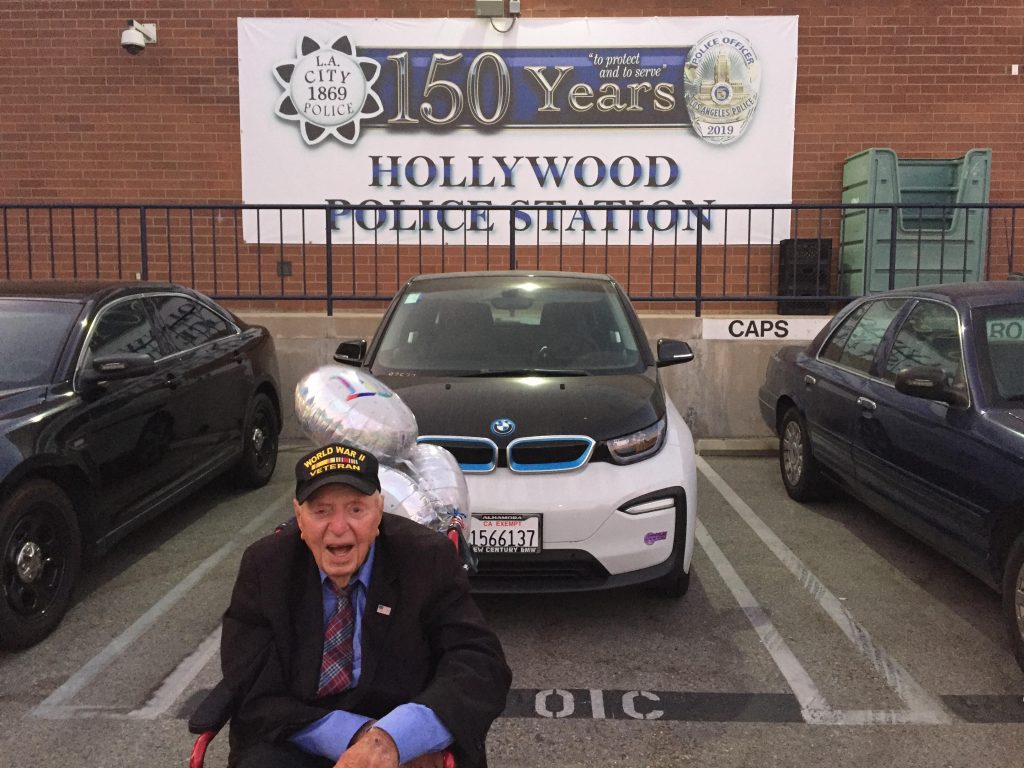 All of this thanks to my friend Paul Walton who's father : Sidney Walton- the 100 year old WWII veteran (see above photo of Sidney at The Hollywood Police Station) who has meet with 24 US Senators & Governors, The President in The Oval Office in the White House, World Leaders, and a few days ago- The Mayor of The City of Los Angeles: Eric Garcetti (Signed Photo Below) who literally has given us the key to the city, and he and the Hollywood Police Station of the LAPD  had awarded Sidney a plaque for a star on the Hollywood Walk of Fame :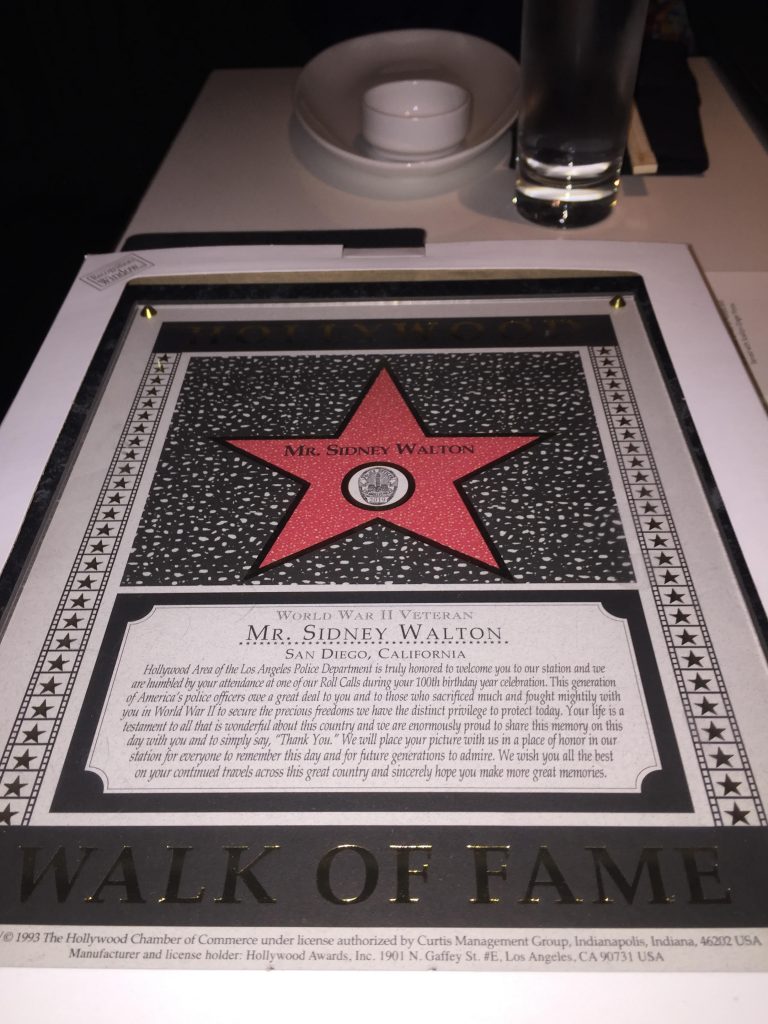 Every day they give us the royal treatment- so that we get unique and amazing experiences!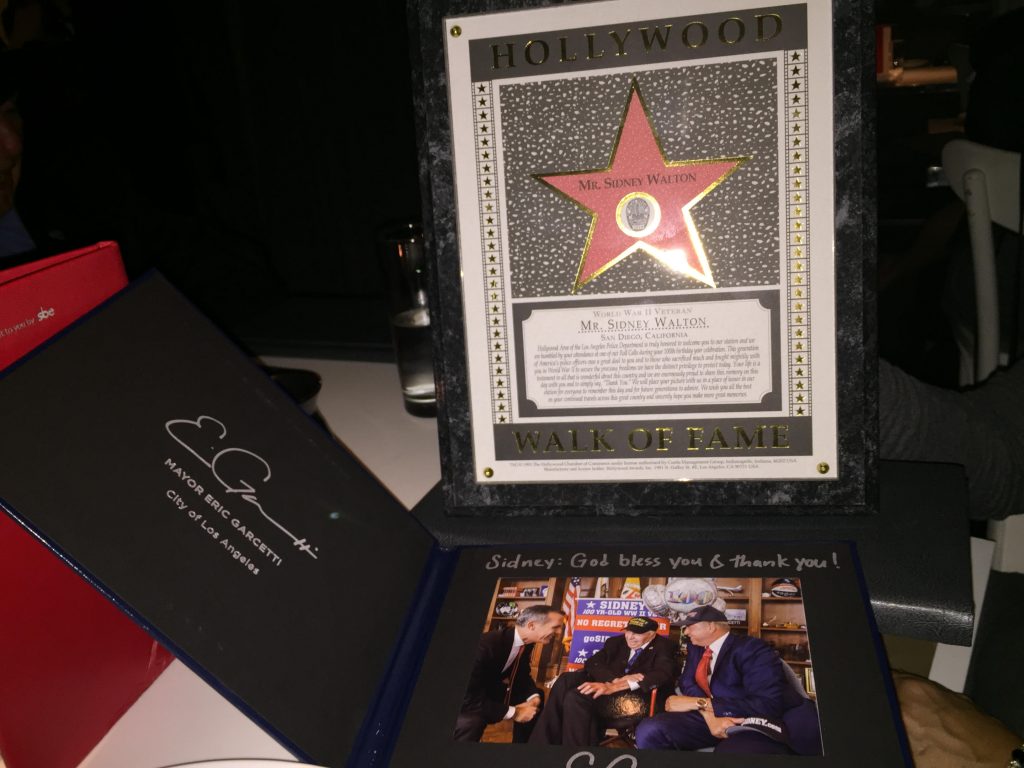 Recently Sidney was honored at the 75th Anniversary of the WWII invasion of Europe at the Beaches of Normandy in France! He was one of only 4 US Veterans that are still alive that are 100 years old or older!
This video is just one of many experiences that we get to share!
Under Police escort we were taken to another area that no one is allowed to go: behind the world famous iconic Hollywood Sign. We we allowed on the mountain cliff on a skinny foot path only a few feet behind this famous landmark- with amazing views of Hollywood, Burbank and all of Los Angeles!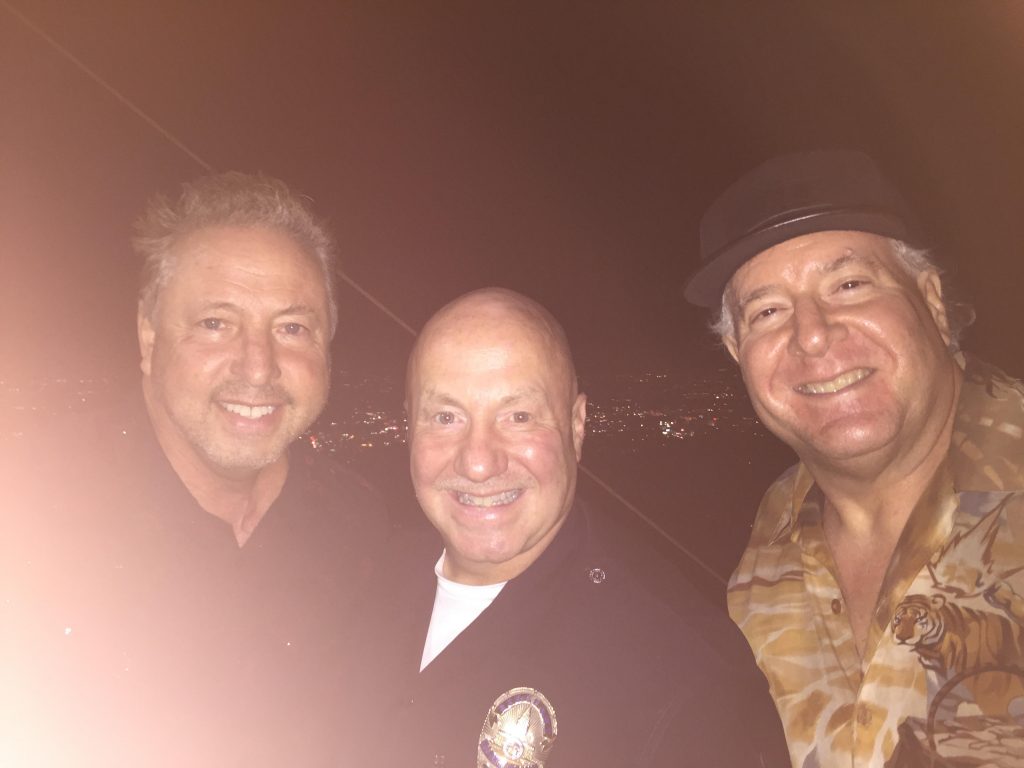 We passed by the real Bat Cave that was used in the original hit TV show From the 1960's – Batman. The opening of this TV show -showed the bat mobile coming out of the woods going down the mountain to Gotham City- you can still see that location now! Would you believe the bad cave itself was Not made in a TV studio- but it was actually carved out of the side of a mountain in the Hollywood hills- that is still there today!
In upcoming episodes we will have more videos for you to view from these iconic locations- filmed from angles that you have never seen before!
Thanks for watching:
Entertainment Today TV
Entertainment Today
Entertainment & Sports Today
A very special thanks to the Mayor of The City of Los Angeles: Eric Garcetti
and the Hollywood Police Station, and everyone else that have been so kind and generous to us!