The 15th Annual HollyShorts Film Festival culminated in its Oscar-qualifying Awards last night in Hollywood. Taking top honors was the Jeremy Merrifield short "Balloon", a supernatural coming-of-age drama which showcased in this past Thursday's Sci-Fi Block.
Pushed to the edge, a bullied young boy accidentally discovers his raw, but amazing gifts within. Jonah Beres (Pen15) who plays the victimized junior high school boy, and Carson Severson who plays the antagonistic bully, took the stage with director Jeremy Merrifield to accept the prestigious award.
See our featured photo from Balloon, and for the 2 other major winners of this year's festival include Carolina Markowicz's "The Orphan" and Siqi Song's "Sister", which also automatically qualify for Best Short Film categories at the Oscars in February. The full list of winners can be found at www.HollyShorts.com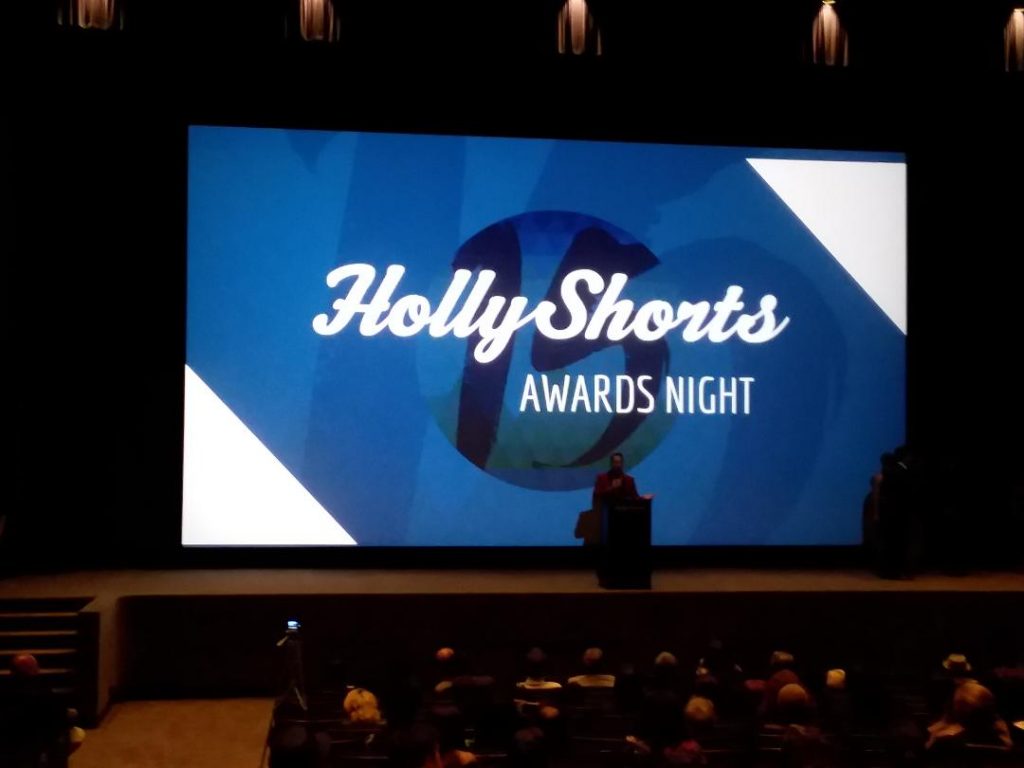 #HollyShorts
#HollyShortsFest
#HollyShorts2019
#HollywoodAwards
Special thanks to our reporter Roger Lim, and Steve Taylor for their news coverage of this amazing Film Festival : HollyShorts
The HollyShorts Film Festival panel "Navigating the World of Diversity & Inclusion Programming in Hollywood" was presented by Easterseals Disability Services on
Saturday, Aug. 10, 2019
in Hollywood.
Photo (L to R): Gesumino Rulli, Senior Manager, Global Talent Development & Inclusion, Universal Filmed Entertainment Group; Ania O'Hare, SVP of TV Casting and Talent Relations, DreamWorks; Nic Novicki, actor and founder of the Easterseals Disability Film Challenge; Jennifer Kushner, Director of Artist Development, Film Independent; Brett King, VP, Creative Programming, Diversity & Inclusion, Sony Pictures Entertainment; and Tim Gray, awards editor, Variety: