Over the Labor Day Weekend,
Valley View Casino sponsored an amazing live concert, starring Hanson,
where we had VIP seats only about 10 feet from the stage, where
everyone was standing up and singing their big hit song that made them famous: MMMBop!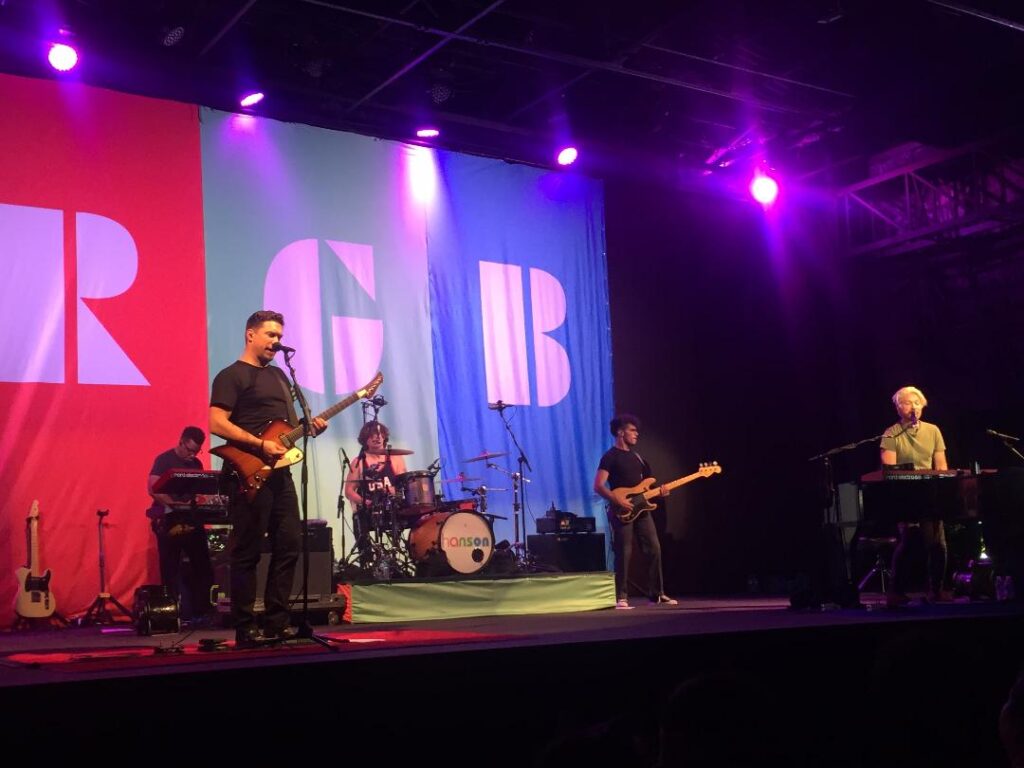 This concert was part of the
Hanson brothers world tour,
that was held in
San Diego, California, on the beautiful and tropical: Shelter Island, at the beautiful picture postcard perfect Humphrey's Concerts by the Bay,
that is it's own little island surrounded by water, with the bay and Pacific Ocean: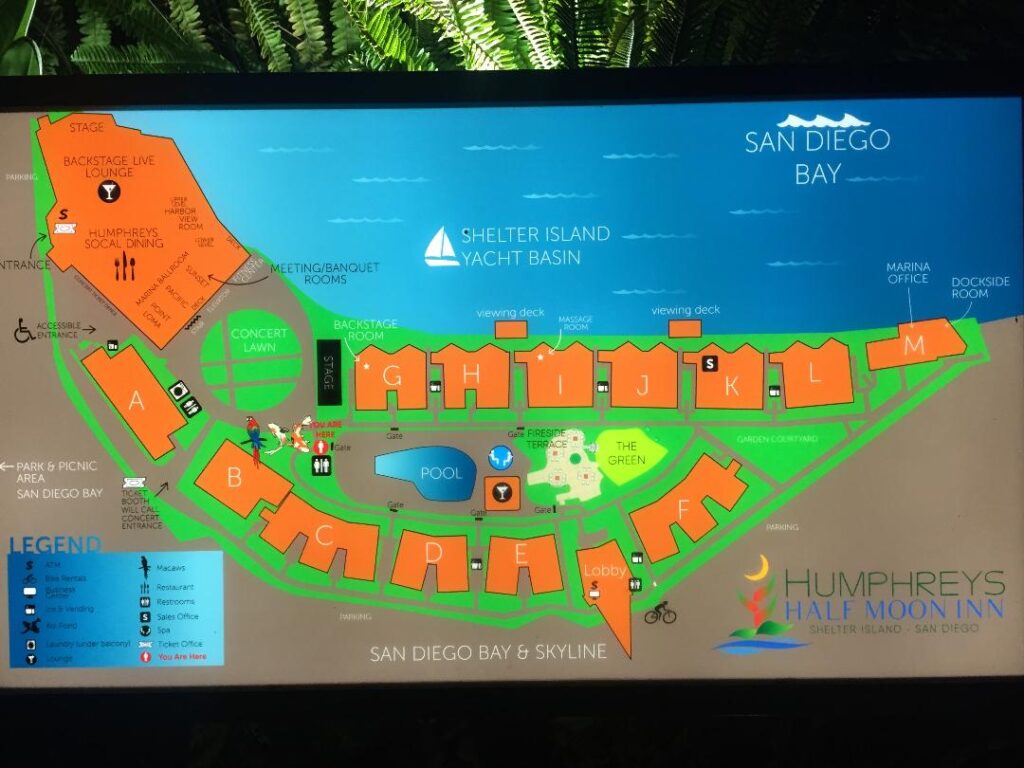 This was an amazing 3 hour long concert by Hanson, playing all of their popular hit songs, with
Grand Southern
giving a great performance as the
opening band: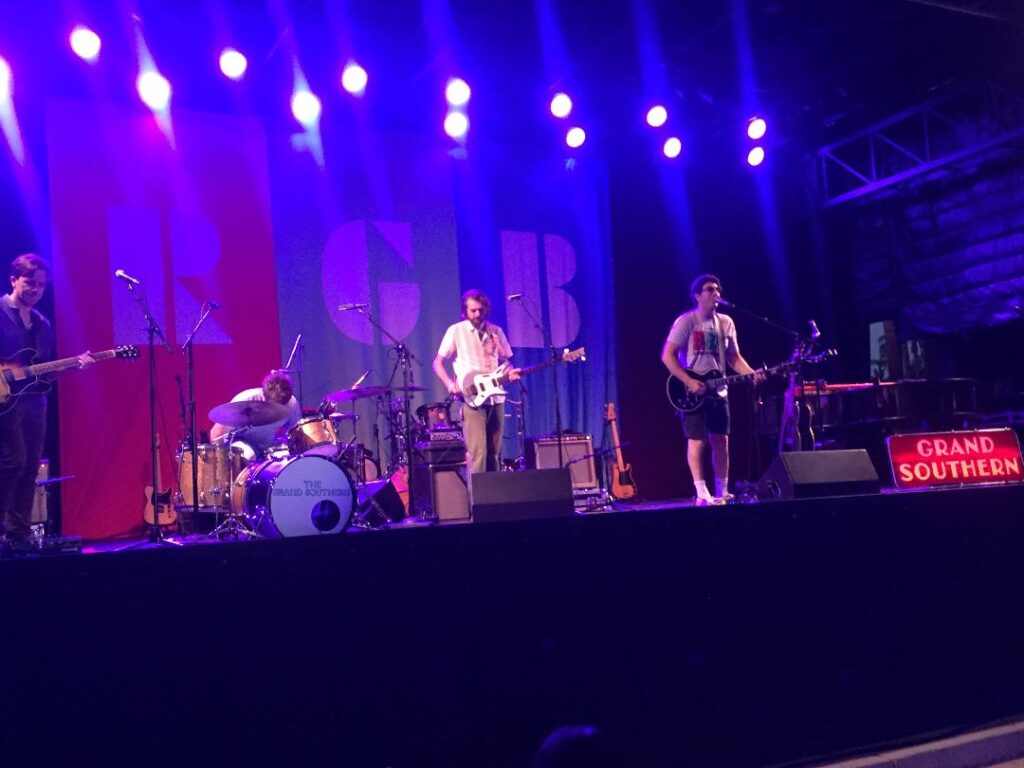 The sold out audience of 1400 people were up on their feet dancing and singing every word to the three Hanson brothers (Taylor, Isaac, and Zac) songs, all having a great time.
This video shows some clips from this concert, including Get the Girl Back, and their signature song MMMBop.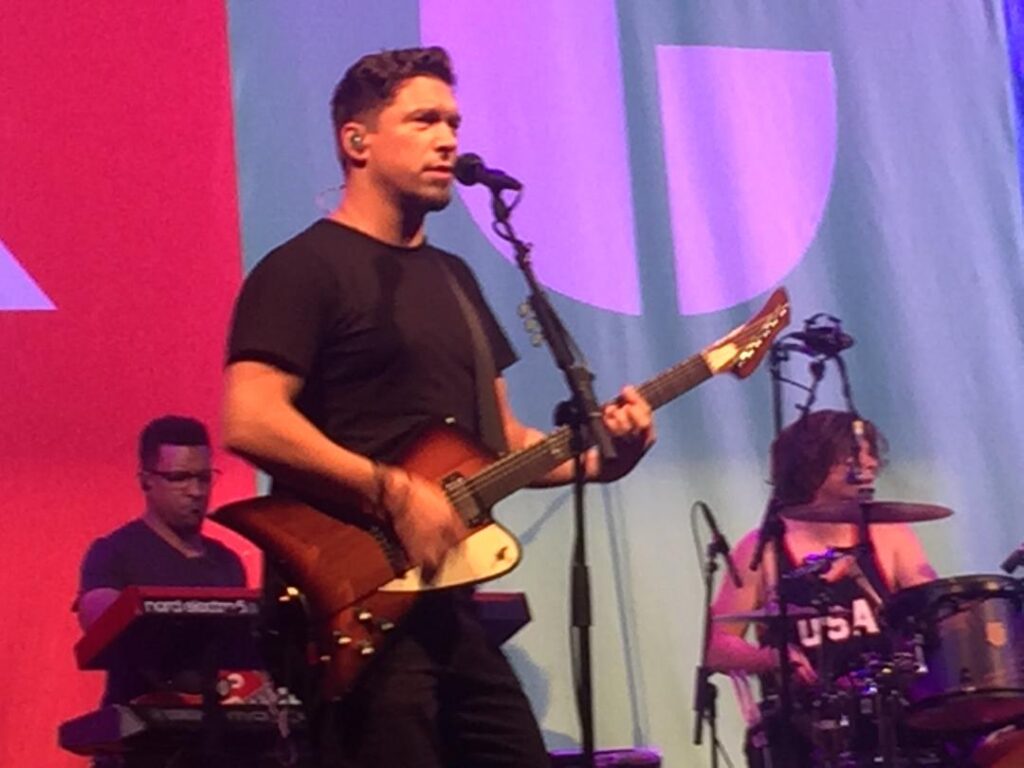 A few people that were lucky enough to own the multi-million dollar homes, by Humphrey's theatre, were able to view the concert from their Yachts, or drive a small boat or paddle a canoe close enough to see the stage and hear the great music: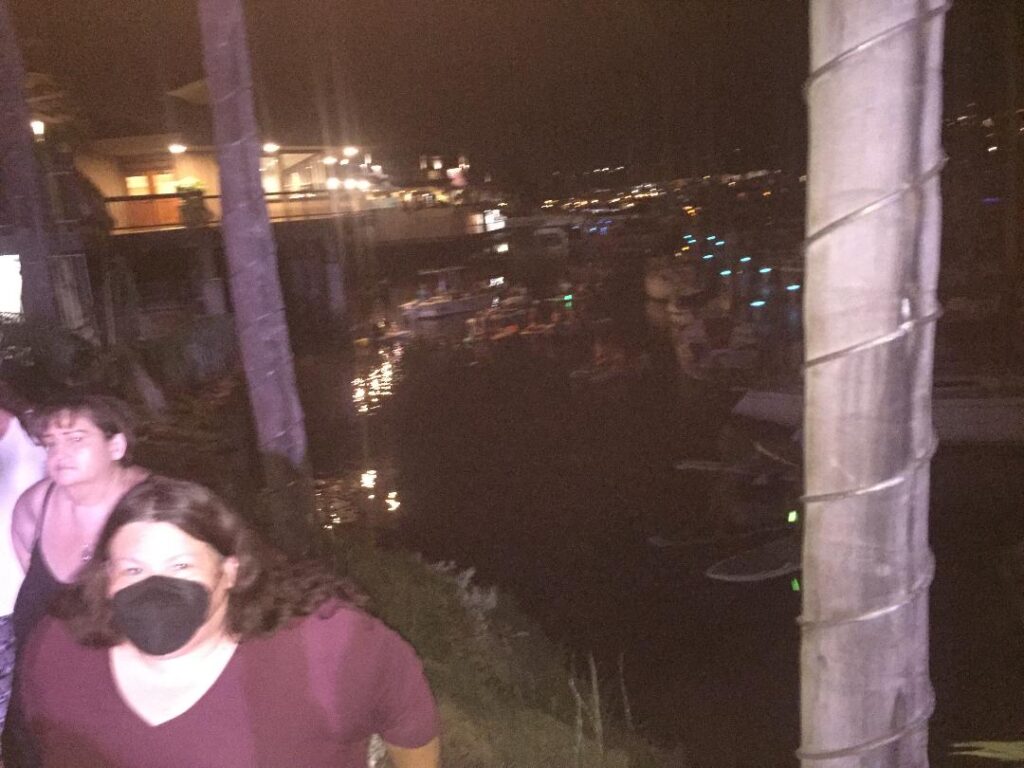 After five years and two independent albums, HANSON emerged on the world stage in 1997 with the ubiquitous smash single "MmmBop," which was #1 in 27 countries simultaneously. Blending their influence of soul and rock n roll with a love of song craftsmanship, the brothers quickly earned stardom and also respect from their peers with three GRAMMY Nominations and millions of albums sold. Their major label debut, Middle Of Nowhere, had five consecutive top 40 singles, including "MmmBop," "Where's The Love," "I Will Come To You" and "Weird." Continuing the momentum, HANSON went on to release the critically acclaimed sophomore album This Time Around, followed by five more studio albums, two Christmas albums, and five live projects, all accompanied by extensive touring, performing concerts to over 3 million fans, and selling more than 16 million albums to date. 
The band launched their own independent 3CG Records label in 2003, a story which was chronicled in their acclaimed documentary Strong Enough To Break, a critical step in the band's ability to maintain their coveted connection with their global fanbase.
The last five years have seen the "Middle Of Everywhere 25th Anniversary World Tour," alongside a new greatest hits collection of the same name, which included the single "I Was Born," infusing a piece of the future into the year's reflective projects. The year concluded with a special Christmas album release and tour for the group's Finally It's Christmas album, which was among the most successful Christmas releases of 2017, and their most ambitious musical project to date, String Theory, a new album and tour that featured the band recording and performing with a full orchestra. The projects were some of HANSON's most successful of their career, with sold-out concerts around the globe, highlighting their staying power and still strong connection with fans, more than a quarter century after they began in Tulsa, Oklahoma.
In addition to their musical endeavors, in 2007 HANSON launched their Take The Walk grassroots campaign to provide poverty and HIV/AIDS relief in Africa. In 2013, they launched HANSON Brothers Beer, premiering their new venture with a signature Pale Ale, Mmmhops, and in 2014, they launched the Hop Jam Beer and Music Festival in Tulsa OK, which is among the largest craft beer and music events in the country.
Today the beloved band is in the midst of a 90-city world tour celebrating their 30th year performing together (25 since their major debut). Their current album, RED GREEN BLUE utilizes the inspiration of colors to reflect the unique creative voice of each brother, with a third of the album written and produced by each individual (Taylor's Red, Isaac's Green and Zac's Blue).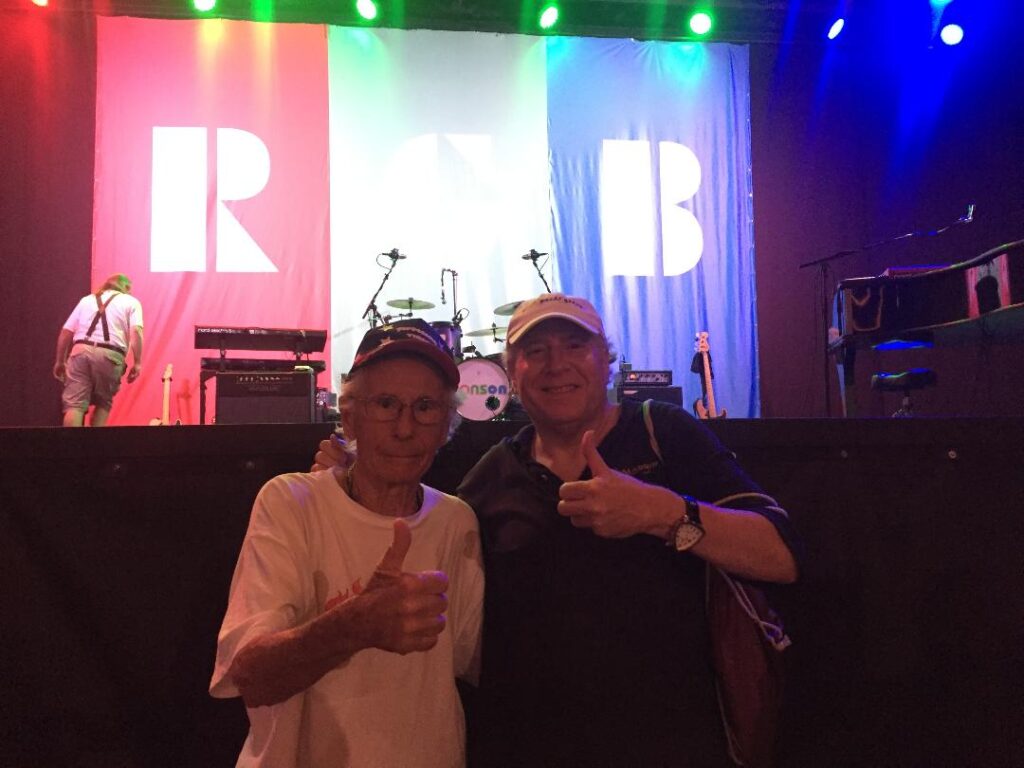 There will be many more great concerts, by some of the legends from the music world, at Humphrey's Concerts by the Bay. They have concerts almost every day, in this beautiful outdoor theatre, where the weather is ideal for most of the year.