Nearly twenty thousand participants from all 50 states and 63 countries took to the streets of Los Angeles for the scenic "Stadium to the Sea" course, which features a landmark every mile. More than 50 bands, 500 cheerleaders, 4 entertainment centers and 90 cheer zones set the stage for an exciting course, which also featured more than 40 on-demand Snapchat Geofilters specially-designed for the race.
Our news staff took 100's of photos of this great race , so now we want to share some of the best ones with you , so that you can capture the emotions , and feelings of this special day , throughout the streets of Los Angeles !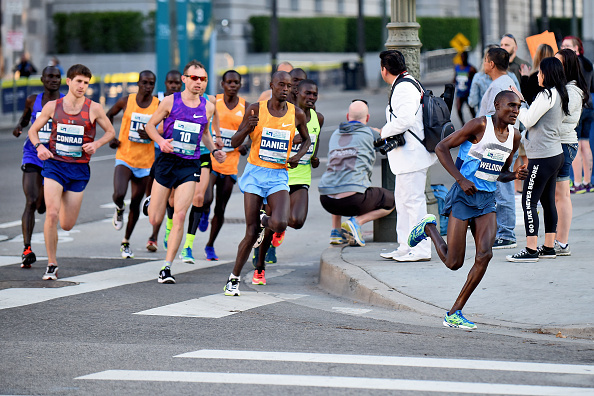 Conqur Endurance Group, the organizer of the 32nd edition of the annual Skechers Performance Los Angeles Marathon, is proud to announce Kenyans Elisha Barno and Hellen Jepkurgat as the male and female winners of the race.
 Below Photo : Kenyans swept the men's podium as Elisha Barno broke the tape with a time of 2:11:52. Barno battled countryman Daniel Limo throughout the last four miles of the race, with a final surge in mile 25 to pull ahead. Limo, who placed third in 2016 and first in 2015, clocked 2:12:16 for second place. Willy Koitile finished third in 2:12:47. The reigning champion from 2016, Weldon Kirui, placed fourth in 2:13:21.  The first American man to finish was local Angeleno John Pickhaver, who placed tenth.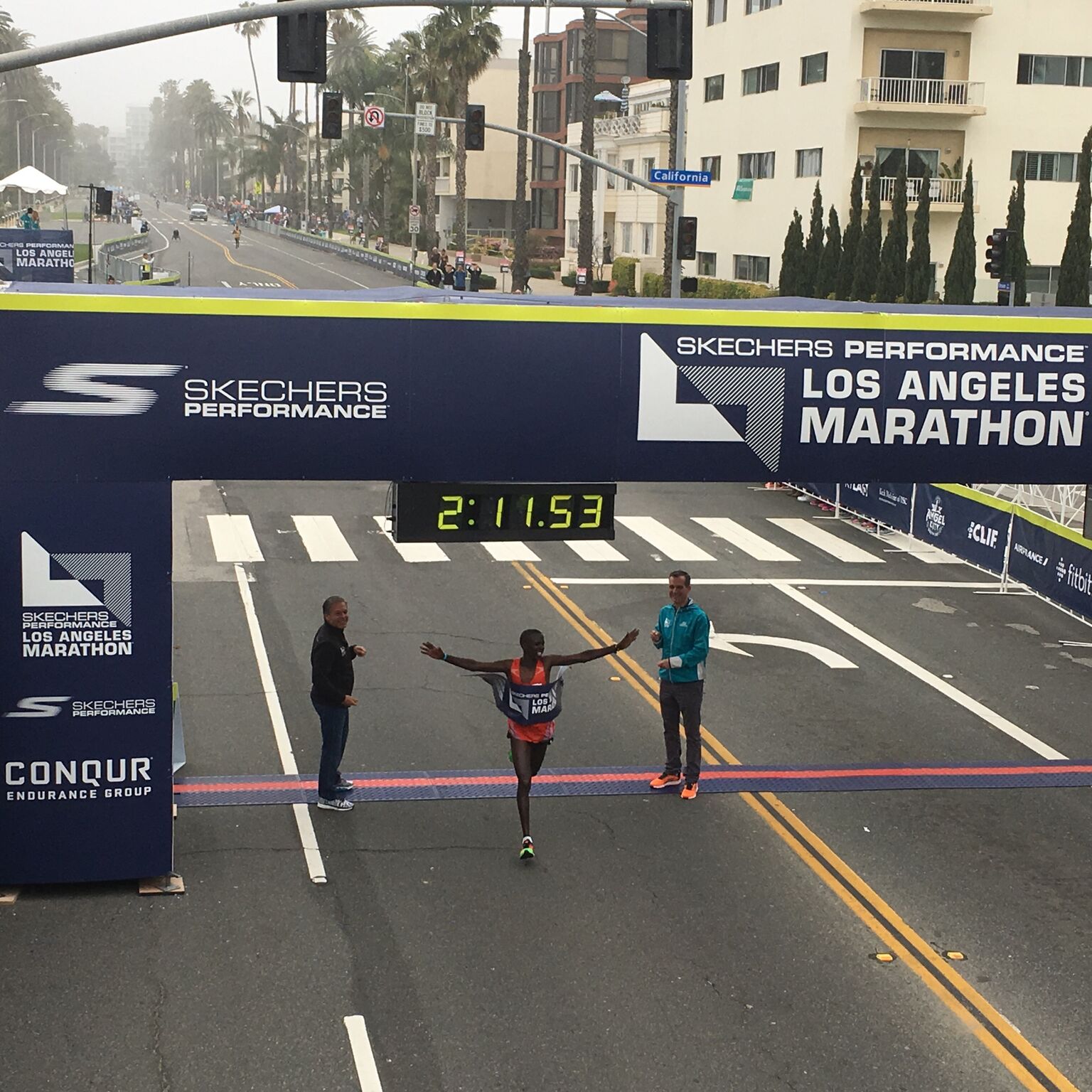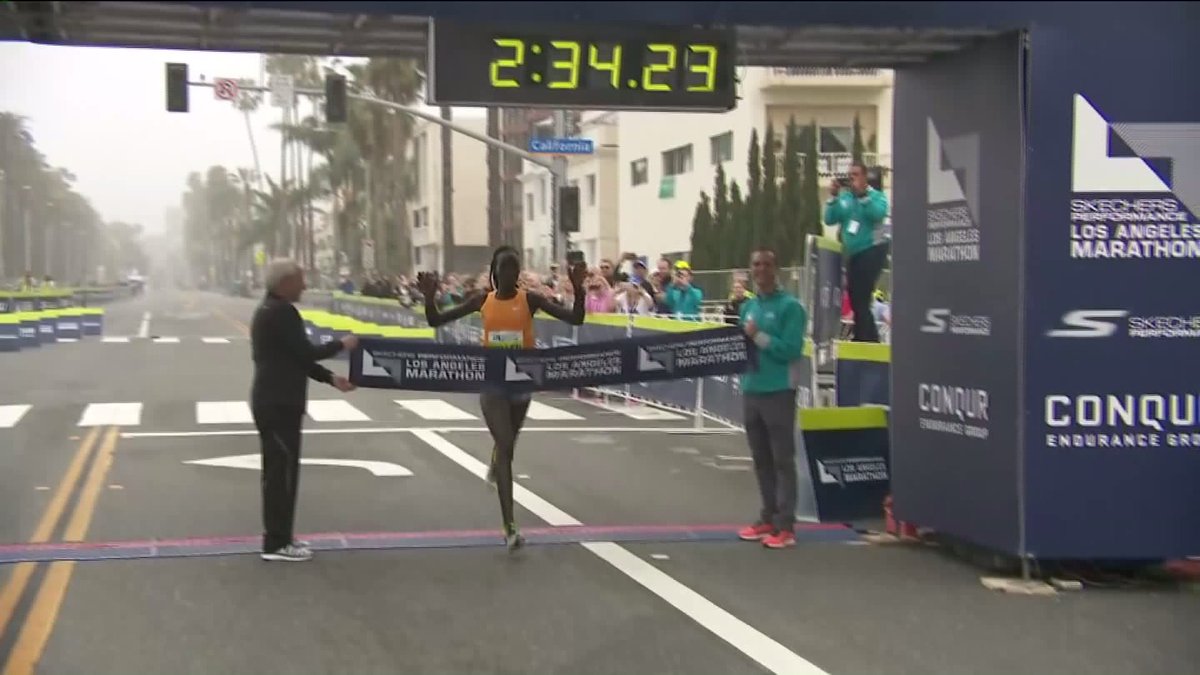 Above Photo : Hellen Jepkurgat of Kenya comfortably led the women's pack throughout the majority of the race, ultimately breaking away at mile 13 and finishing in 2:34:23. Jepkurgat finished nearly two minutes ahead of fellow Kenyan Jane Kibii, who clocked 2:36:14. Angela Orjuela of Colombia ran neck and neck with Kibii, finishing six seconds behind Kibii in 2:36:20. American Joanna Reyes took fourth place in 2:37:55.   Below Photo : The Gold, Silver, and Bronze Medal – Women Winners together just after the finish of the race, by The Santa Monica Pier :
The winners each took home $23,000 of a total $100,000 purse.
 Celebrities took on the "Stadium to the Sea" course, including actor Zach Gilford (known for playing Matt Saracen on "Friday Night Lights"), singer Jordin Sparks, 3x Olympic Gold Medalist swimmer Rebecca Soni and FOX Sports TV host Charissa Thompson. 
Eight athletes set official Guinness World Records while recording the fastest-ever time running a marathon dressed in costumes ranging from a boxer, a tennis player, a swimmer and a three-dimensional bird. To make these historic moments even more memorable, a Guinness World Records adjudicator was on-site to provide record-breakers with on-the-day verification. 
 In addition there were many runners from The Police & Fire Departments, and Military that were able to finish the whole 26 miles in full gear !