In this TV Re-Broadcast we have an exclusive one-on-one interview with former President Donald Trump. This is NOT your usual interview with Donald Trump, as this is a Non-Political interview, looking more inside Donald Trump as a person, and as a Businessman, Hit TV Producer, and Actor, and what goes on inside the real Donald !
In fact President Trump gives us some great Real Estate Advice, that really helped our TV Show Host Margie Rey, who used the Presidents advice that she got from an earlier interview that she did with him, for her house. You can see that interview in this show.
So now we will look back at an older TV episode we did on President Trump, and then Kid Rock : a TV Broadcast segment of Entertainment & Sports Today TV , that will also take you to Carmel, California for The Clint Eastwood Celebrity Concert Gala , with a surprise performance by Kid Rock, and with an All-Star lineup of stars !
Right after Kid Rock blew the roof off the house with "Sweet Home Alabama",  College Rock Superstars:  Hootie & the Blowfish lead singer- Darius Rucker had the VIP invite only audience up on their feet the whole time, followed by everyone coming back on the stage for the finale with Actor/Director and Film Legend: Clint Eastwood himself, and the Host: Tom Dreesen (who is an actor and stand-up comedian), Comedians: Ray Romano (who is a stand-up comedian, actor and screenwriter, and star of the hit TV show "Everybody Loves Raymond"), and Gary Mule Deer (Comedian and country musician), Kenny G (a smooth jazz saxophonist), Clay Walker (an American country music artist), and Joseph Henry "T Bone" Burnett III – a Grammy & Oscar winning American record producer, musician, and songwriter!
Yes it's true ! Robert James Ritchie (born January 17, 1971), known professionally as Kid Rock, will be running for US. Senate , and the website kidrockforsenate.com is, in fact, real. He plans to challenge incumbent Sen. Debbie Stabenow, D-Mich., who has held office since 2001. Kid Rock, is a rapper, songwriter, musician, record producer, and actor. His 1998 album Devil Without a Cause sold 14 million copies worldwide. He is a five-time Grammy Award nominee and has sold 25 million albums in the U.S. according to Nielsen SoundScan. The RIAA certified him selling 23.5 million albums. He has sold over 35 million records worldwide. So now he wants to ad "US Senator" to his resume , and maybe who knows- he may even team up with President Donald Trump in 2024! ??  Stay tuned for more on Kid Rock's run for US. Senate !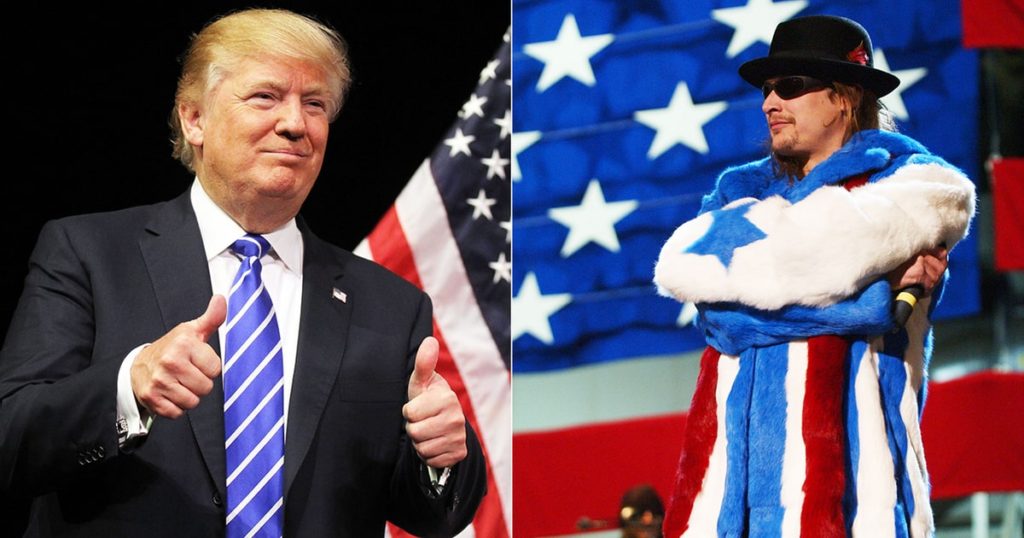 Then to close out this show we will take you to Hollywood, California for a live Concert at the House of Blues with Showbiz Icon that the ladies love, Grammy Award Winning Singing Legend, Producer and Writer, and Golden Globe Winning Actor: Sir Tom Jones !
Throughout this show we have many promo spots by many A-list celebrities to celebrate over 30 years of broadcasting on TV.  For more TV Broadcast segments go to : www.EntertainmentandSportsToday.com For great low cost bus travel go to : www.MegaBus.com