The Royal Wedding, was one of the most eagerly awaited events of the year. Having recorded the entire service live at St George's Chapel, Windsor Castle today on Saturday 19 May. The service began at St George's Chapel at midday and was conducted by the Dean of Windsor, The Rt Revd. David Conner. The Most Revd. and Rt Hon. Justin Welby, Archbishop of Canterbury, officiated as the couple make their marriage vows.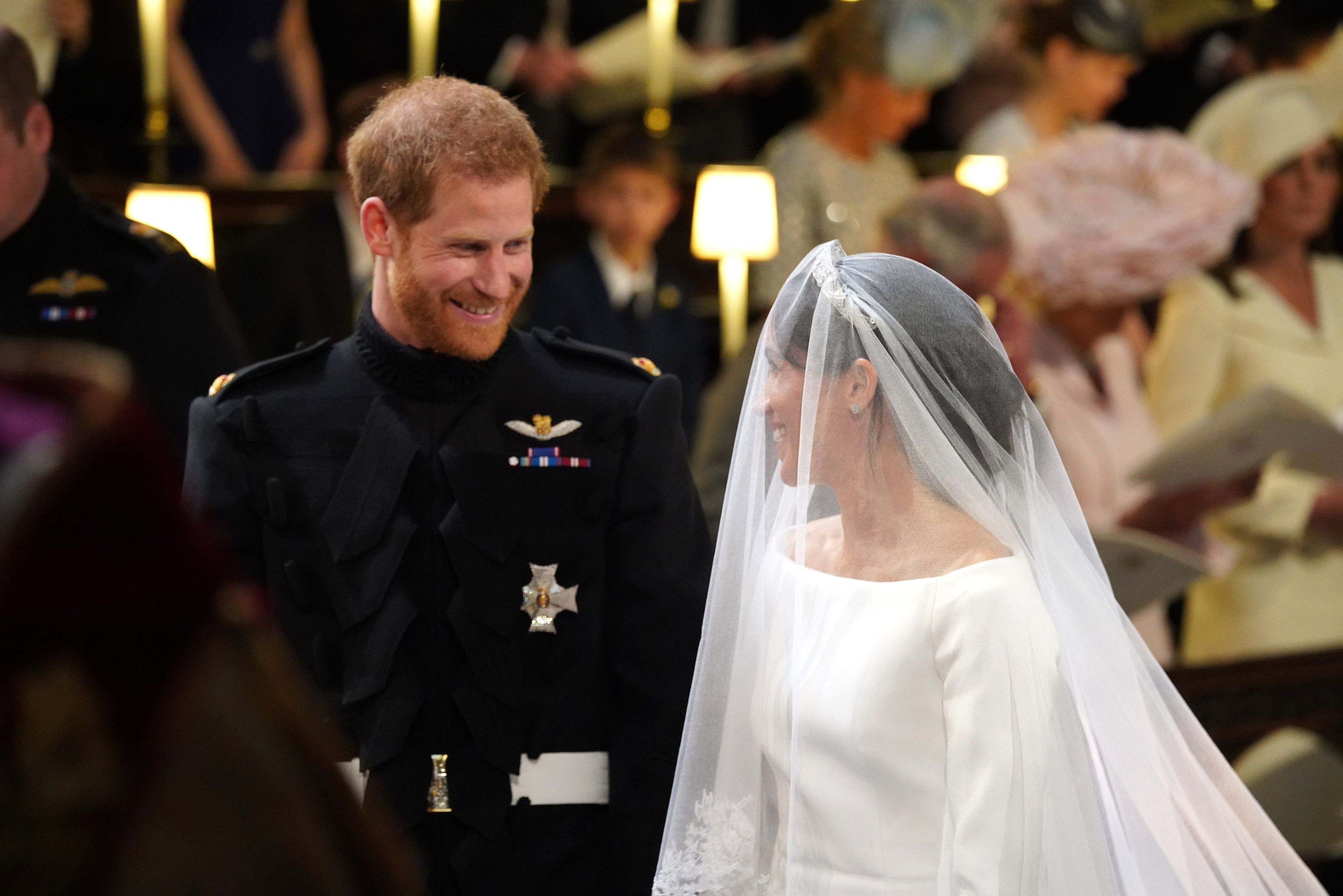 In this video news segment : Entertainment Today's TV show host and our TV Anchor Margie Rey, talks about her view of The Royal Wedding, and along with our TV reporter Renee Esebag, talks to Music Legends:  Elton John (who sang at the Wedding), and Gladys Knight about The Royal Wedding.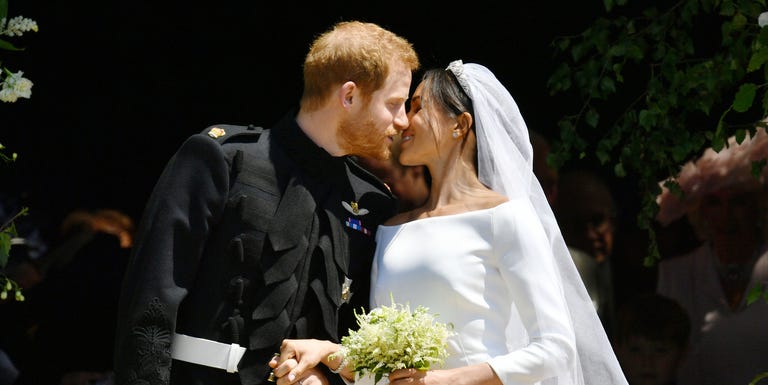 At 1pm, following the service, the couple traveled around Windsor in a horse-drawn carriage, providing an opportunity for members of the public to see them and join in with the celebrations:
MEGHAN Markle and Prince Harry's wedding was the event of the year, attended by some of the world's most famous faces. Drawing even more interest was the inclusion of some of the big names who scored VIP seating in the Quire — the section of the church closest to the royal couple — while others were relegated to the main seating area during the nuptials. A close look at the chapel's coded seating chart shows how guests were divided between the bride and groom's side, and which celebs got a look-in:
MEGHAN'S FRIENDS :
Genevieve Hillis (1), Brian Kocinski (2), Abigail Leigh Spencer (3), Serena Williams (4), Alexis Ohanian (5), Jill Smoller (6), Janina Gavankar (7), Markus Anderson (8), Celine Khavarani (9), Oprah Winfrey (10), Abraham Levy (11), Silver Tree (12), Amal Clooney (13), George Clooney (14), Benita Litt (20), Lindsay Jordan (21), Nicholas Walton Collins (22), Isabel May (23), Lucy Meadmore (24), Misha Nonoo (25), Michael Hess (26), Jessica Mulroney (27), Heather Dorak (31) and Matt Cohen (32).
MEGHAN'S FAMILY : Doria Ragland (19).
HARRY'S FAMILY :
Prince William (1), Prince Charles (2), Duchess of Cornwall (3), Kate Middleton (4), Prince Andrew (5), Princess Beatrice (6), Princess Eugenie (7), Jack Brooksbank (8), Queen Elizabeth (11), Prince Phillip (12), Prince Edward (13), Countess of Wessex (14), Lady Louise Mountbatten-Windsor (15), Viscount Severn (16), Princess Anne (17), Vice Admiral Sir Tim Laurence (18), Peter Phillips (19), Autumn Phillips (20), Zara Tindall (22), Mike Tindall (23), Duke of Gloucester (24), Duchess of Gloucester (25), Lady Sarah Chatto (26), Daniel Chatto (27), Samuel Chatto (28), Princess Alexandra (29), Earl of Snowden (30) and the Countess of Snowdon (31).
HARRY'S FRIENDS :
Emile van Cutsem (9), Amanda Ward (10), Jessie Webb (21), Lady Carolyn Warren (15), John Warren (16), Arthur Landon (17), Alessandra Balazs (18), Charlie Van Straubenzee (28), Thomas Van Straubenzee (29), Carolyn Bartholomew (30), and Ed Lane Fox (33).
The royal family clearly dominated the prime seating, but there were some notable public figures from the new Duchess of Sussex's Hollywood circles as well. There were many other superstar A-Listers that were also, there but not with prime seats as in the above seating chart. A-list stars like Elton John (who performed), and Amal and George Clooney had VIP seating: 
Photo below: View from above of St George's Chapel, during the actual ceremony:
2,640 people were on the grounds of Windsor Castle, along with all three siblings of Diana, Princess of Wales, and Ms. Meghan Markle's parents', and 600 people that were invited to the service at St George's Chapel, were there to be part of this historic event !

Prince Henry (age 33 years), Duke of Sussex, KCVO, more commonly known as Prince Harry, is a member of the British royal family. Meghan, Duchess of Sussex is a former American actress and a member of the British royal family. She was born and raised in Los Angeles, California, and is 36 years old:
It was back on Monday 27 November 2017 that The Prince of Wales announced the engagement of his son Prince Harry to Ms. Meghan Markle. Prince Harry informed Her Majesty The Queen and other members of his family. He also sought and received the blessing of Ms. Markle's parents: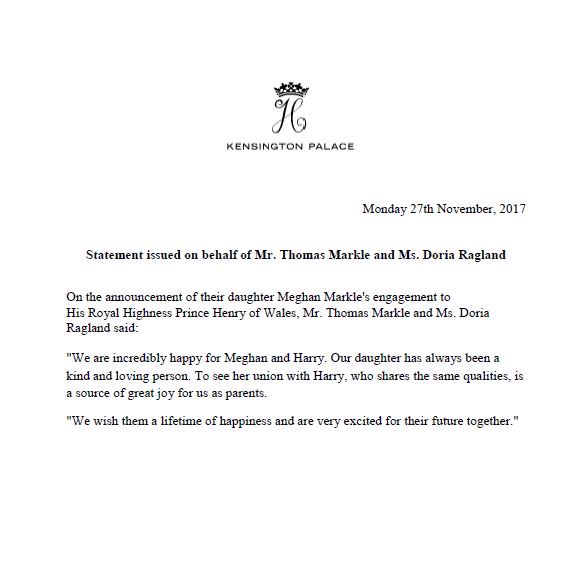 The musical highlight of the moving and joyous ceremony was British cellist, Sheku Kanneh-Mason, one of the most exciting musicians of his generation, who was personally asked by the bride and groom to perform at their wedding. The 19-year-old musician took centre stage for the all-important signing of the register. Dressed in a black Paul Smith suit with vibrant pink tie, Sheku played three beautiful pieces: Sicilienne by von Paradis, Schubert'sAve Maria, and Après Un Rêve by Fauré. He was accompanied by orchestra*, as the Royal Couple officially became husband and wife. Knowing he was performing not only for the Royal Family, 600 invited guests in the Chapel, and an estimated global audience of up to three billion people, the talented teenager was thrilled to be involved in the occasion! 
For the complete story, and ticket info go to: entertainmentandsportstoday.com, on Facebook & Instagram: @entertainmentandsportstoday , and Youtube.com/entertainmenttodaytv @meghanmarkle_hd #MeghanMarkle #PrinceHarry @princeharryofengland #EltonJohn  @EltonJohn #GeorgeClooney @george_clooney_fanpage #AmalClooney @amal__alamuddin #GladysKnight @MSGladysKnight Live: The #ROYALWEDDING of #PrinceHarry @princeharryofengland  and #MeghanMarkle @meghanmarkle_hd at #WindsorCastle  #AmalClooney @amal__alamuddin and  #GeorgeClooney @george_clooney_fanpage at The #ROYALWEDDING at #WindsorCastle