Earlier today our TV news crew, and TV Show Host Margie Rey had a great experience at the LUXURY EXPERIENCE & CO PRE OSCARS CELEBRITY & PRESS GIFTING LOUNGE at Valerie Beverly Hills , along with many Oscar Nominees who along with the press were given all kinds of gifts, which Margie will talk about in this TV show, and she will interview the owners and reps of these companies that had some amazing products at this amazing gift lounge!  It was the Top Celebrity Experience With The Who's Who at the Oscars!  Luxury Experience & Co Hosted the Ultimate Oscar Celebrity Gifting Lounge Experience With Indie Entertainment Media. The below photo is of the Luxury Experience & Co Founder: Melissa McAvoy with the Chairman & CEO of Sony Pictures Entertainment: Tony Vinciquerra with his daughter: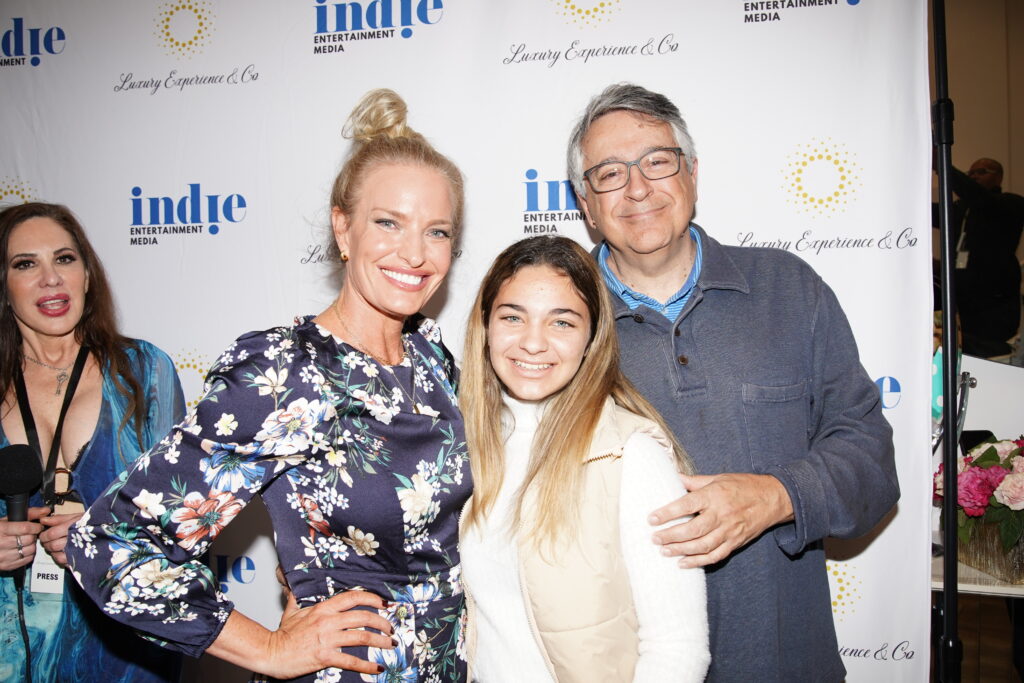 Luxury Experience & Co and Indie Entertainment Media presented a luxury gifting lounge honoring nominees and presenters during Oscars Weekend at the exclusive Valerie Beverly Hills located in the "Golden Triangle" in the heart of Beverly Hills, California. With quality and luxury in mind, LE & Co gifted celebrities an unparalleled level of style and sophistication in beauty, health, home, travel, and wellness.
Attendees included: Tony Vinciquerra (CEO & Chairman of Sony Pictures Entertainment), Cindy Cowan (Oscar & Emmy Award Winning Producer), Cas Anvar (Actor, "The Expanse"), Larry Namer (Founder, E! Network), "CBS's Magnum PI" Star Rich Ting (Actor, Netflix "Warrior"):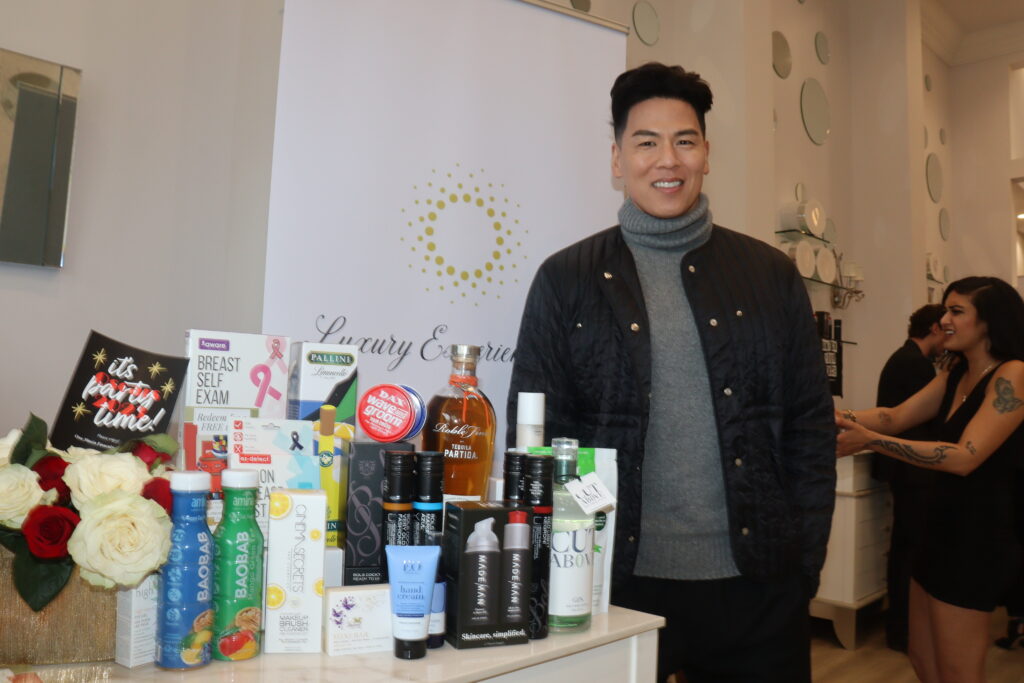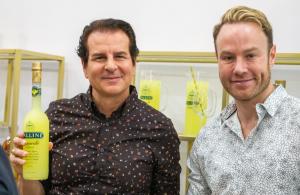 Emelia Hartford (Actor, "Upon Walking), Emelia Hartford (Actor, he CW's All-American: Homecoming), Amber Friendly (Actor, Apple TV's "The Morning Show"), Alyssa de Boisblanc (Actor, ABC's Modern Family), Jermelle Simon ( Actor, "The Upshaws"), Adam Croasdell ( Actor, "Monarch"), Misa D'Angelo (Actor, Netflix "Hache"), and many others. The photo at the above left is of the Two Time Emmy Winner Vincent De Paul and TV Personality Paul Zahn. 
The LE & Co experience combined the ultimate customized celebrity experience that featured gifts from Estate X, Dax Haircare, MadeMan (unfuckyourface.com) that our TV Show Host: Margie Rey interviewed at their booth: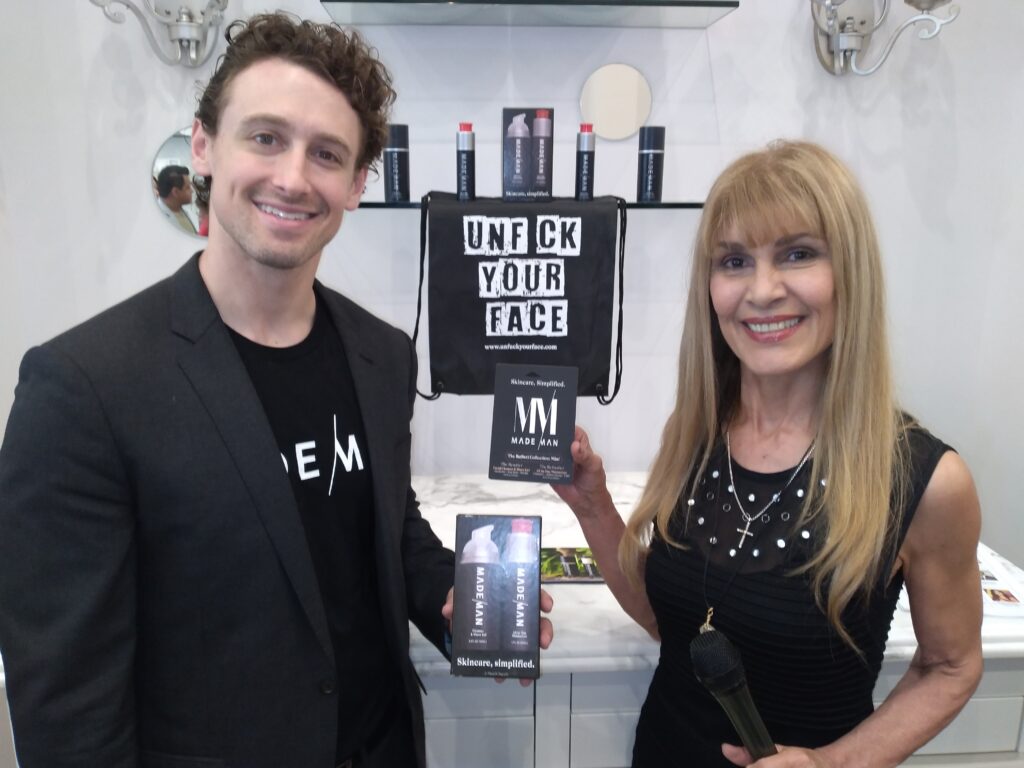 Cut Above Gin, Aminia, Nu Estestics Spa (who we have interviewed a few times before, and we can tell you that their Spa has some amazing services!) Lucas & Bols, Pallini, Biomerica, Styles by Ameyha, and Limoncello.
Tequila Partida is the World's Highest-Rated Tequila made from the freshest agave that is artisanally distilled like the finest single malt and aged beyond expectations. Tequila Partida was founded in 2005 and was inspired by its namesake, Enrique Partida. Enrique was a 3rd generation agave farmer, considered a master in his community. His heritage and legacy lives on with every sip of our award-winning tequila. Partida Tequila is made from only blue agave grown in the Tequila Valley, near a dormant volcano. The rich, red volcanic soil is perfect for the plant. After 7 to 10 years in the fields, it reaches close to 100 lbs. and is hand harvested by the jimadors. They were kind enough to put this in our gift bags, so we were able to take it home, so we can assure you that they live up to the promise: the World's Highest-Rated Tequila, so if you like to try it for yourself go to: https://partidatequila.com/buy/ :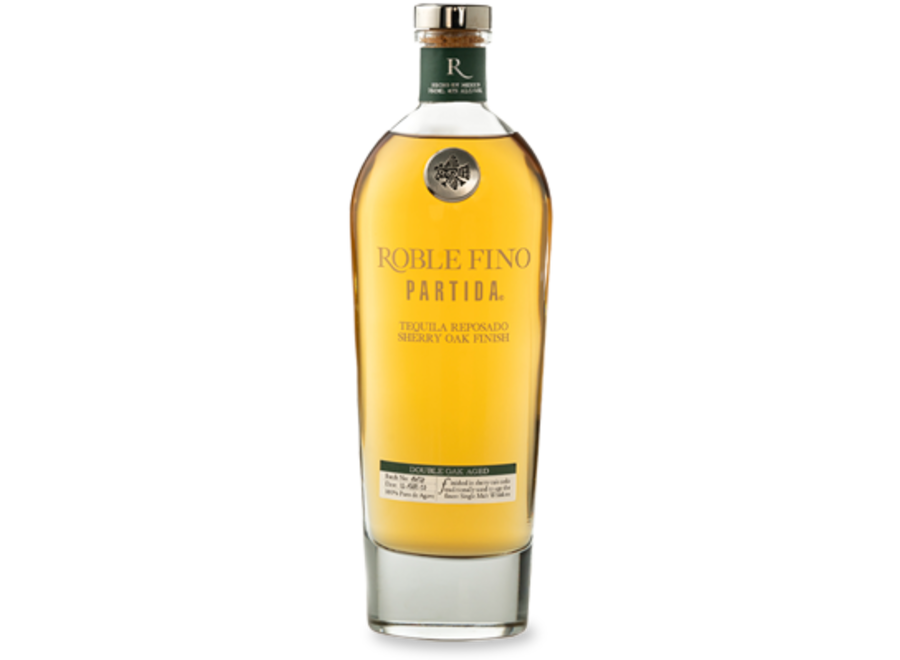 Be You Beauty (beyoubeauty.com) that our TV Show Host: Margie Rey interviewed at their booth. "Building coochie confidence, Be You Beauty embraces the divine feminine within every goddess professionally certified in Vaginal Steaming and Uterine Health, Be You Beauty is here to assist women on their womb healing journey through herbal medicine and self-care ritualistic practices. With a desire to offer women luxury feminine wellness products and services that cater to the overall healing of a woman. Be You Beauty is changing lives one head, heart, and womb at a time, constantly evolving to become a prominent leader in the feminine wellness industry." "When you heal your womb you heal every womb around you. It's time to take your power back as a woman and connect to your feminine gifts" – says Bianca Pitman. – SHOP BE YOU BEAUTY – All of their products are infused with moon energy and consciously created during new or full moon phases, GIVING YOU LOVE, LIGHT AND POSITIVITY IN EVERY RESTOCK: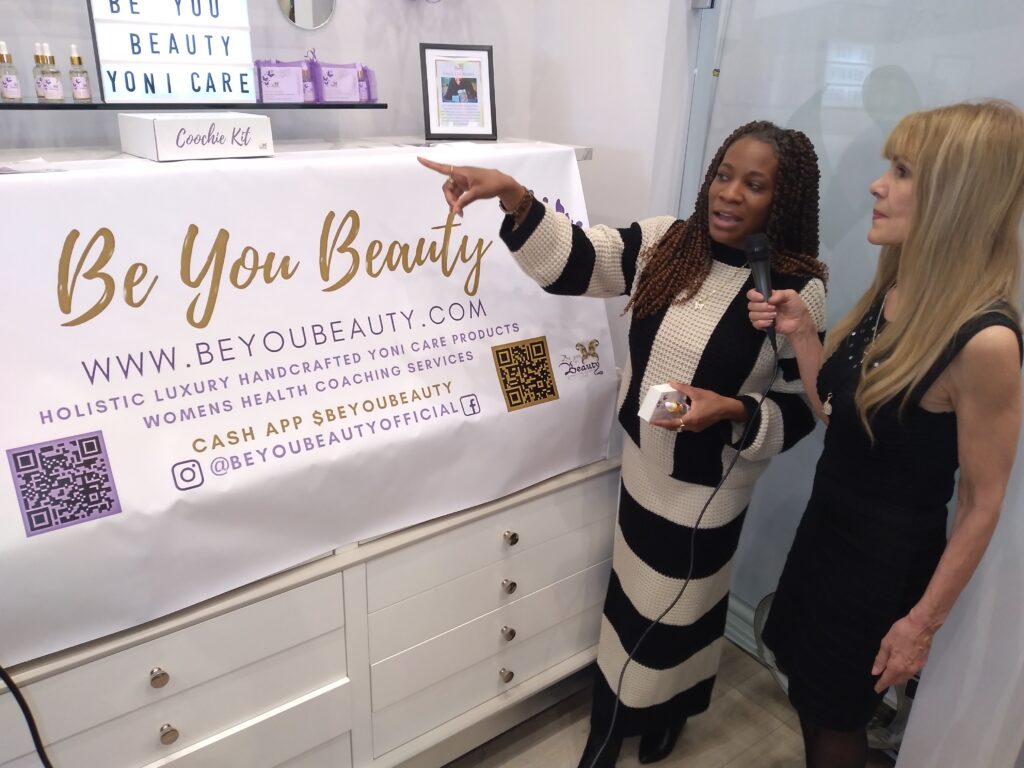 Valerie Beverly Hills, CLE Cosmetics, Cinema Secrets Pro Cosmetic, HIGH Beauty, EO Essential Oils, Passion Roses, WHIMZY TEES, Susie's Cakes and money more.
Luxury Experience & Co Founder, Melissa McAvoy toasted the success of talent walking away from the event with incredible gifts, valuable new connections, and a sense of celebration for the amazing past year in entertainment. "We couldn't have asked for a better media partner to host such a successful event with," McAvoy said of Indie Entertainment Media. Today's best brands align themselves with LE & Co Luxury Gift Lounges to get their products into the hands of the hottest names in film, television, and sports. With years of experience in Public Relations, Events & Business Development they lead and develop effective key brand relationships. Recognizing the importance of brand awareness to their clients, they have now created a complete package of services to maximize their client's return on investment. Beyond working with brands works with top foundations and charities to bring awareness and support to help others.
The were so many other talent that were there at this great Oscar Gift Lounge:
Monarch https://www.instagram.com/adamcroasdell/
Alyssa de Boisblanc ABC series Modern Family http://www.imdb.com/name/nm3626493 https://www.instagram.com/alyssad/
Amber Friendly Apple TV's "The Morning Show," Upcoming HBO's "Perry Mason," https://l.instagram.com
Angie Silvvy Inflluencer
Anna Pepe(Actress: The 2 Popes, Leonardo)
AVA KOLKER Disney show Sydney to the Max https://nam12.safelinks.protection.outlook.com/?
Brennan Keel Cook Actor https://www.imdb.com/name/
Caroline Lagerfelt Sweet Magnolias, Gossip Girl https://www.instagram.com/mslagerfelt/
Carolyn Hennesy GH, Cougar Town https://www.instagram.com/carolynhennesy/
Cas Anvar Actor " The Strain"
Celine Roselie Zoppe Actress: Upcoming "Love Is Not Love L'Hommage al' amour
Charisse Reneau Movie Producer
Chido Nwokocha Sistas https://www.instagram.com/yea_imchido/ Adam Croasdell
Cindy Cowan Oscar & Emmy Winning Producer https://www.instagram.com/cindycowan1000/
Claudia Alvarado Influencer / Spanish TV Host https://www.instagram.com/dr.claudiaalvarado/
CONNOR DEAN Actor COOL CAT Movies https://www.imdb.com/name/nm4800601/?ref_=nv_sr_1 https://www.instagram.com/theconnordean/
Cristina Vargas Actress: The Central Authority
Dana Olita(Writer/Producer: The Central Authority)
Dee Dee Sorvino Emmy Award Winning Host, Comedian, Actor, 'Drinks with Dee Dee https://www.instagram.com/deedeesorvino/
Dennis Freeman Press/ News4Online
Dennis POstema Author
Derek Warburton Influencer \ Style Icon https://www.instagram.com/derekwarburton/
Diandra Lyle Secrets of Sulphur Springs and new recurring role on Bel-Air https://www.instagram.com/diandralyle/
Dominique Frank (Universal recording artist with a current top 10 hit:
Dr. Lobat Asadi Author and Actress known for her book on "Truth and Knowledge in Curriculum Making,", Actress known for The Real Story and a upcoming production coming to Hulu https://www.instagram.com/lobat_asadi/
Dustin Quick Actor Battle in Space: The Armada Attacks https://www.imdb.com/name/nm1186045/ https://www.instagram.com/dustinquick/
Emelia Hartford Emmy Nominated Actress Sony's highly anticipated GRAN TURISMO film (in theaters August 2023 https://www.instagram.com/ms.emelia/
Emma Zerner MTV Help! I'm In a Secret Relationship Documentary Soap) https://www.imdb.com/name/nm2633087/
Eve Austin Actress known for FBI: Most Wanted TV Series, Law & Order: Special Victims Unit upcoming Big Time. Junction, All Mobbed Up https://www.instagram.com/theeveaustin1/
Gotham Chandna Press/Gothomology/IndieEntertainmentMedia
Grayson Thorne Kilpatrick American Horror Story https://www.instagram.com/graysonkilpatrick/
Greg Tally Netflix TV series Mystery Science Theater 3000 https://www.instagram.com/realgregtally/
HariTahov actor/filmmaker/AR creator https://www.instagram.com/haritahov/
Heart Saint Actress Known for Babylon, Dark Deeds, American Gigolo Upcoming Alien Storm, Panic, Crack, David https://www.instagram.com/saintheartofficial/
Heartlyn Rae Influencer\ POdcasters
Heidi Nicolle https://www.instagram.com/heidiisms/
Izabellah Diez MOdel / Actress https://www.instagram.com/izabellahdiez/
Jackie Dallas Actor 'Stranger Things" https://www.instagram.com/jaxdallas/
Jake Carr Athlete Boxer https://www.instagram.com/coachcarr.boxing/
Jason Zlatkus Producer 'Tiger King' on Hulu or Netflix https://www.imdb.com/name/nm2056982 https://www.instagram.com/jasonztheactor/?hl=en
Jen Su TV Host
Jermelle Simon Netflix comedy series "The Upshaws," https://www.imdb.com/name/nm6063851/?ref_=nv_sr_srsg_0 https://www.instagram.com/jermellesimon/
Jerrel O'Neal Actor "Three Ways" https://www.imdb.com/name/nm4763002/
Jessica Ross TV Host http://www.imdb.me/jessicaross https://www.instagram.com/jessicarossofficial/
Joanna Jones Actor https://www.instagram.com/joannaalexisjones/
JULIA CULBERT Acto \Monarch https://www.imdb.com/name/nm10337250/?ref_=nmmi_mi_nm https://www.instagram.com/juliaculbert/
Juliana Perel (actress: Lee'ds the Way)
Kash Hovey award-winning actor, producer, and podcast host https://www.instagram.com/kashhovey/
Kathryn Hollis Peters Actress known for Babylon, The Rehearsal Upcoming Netflix the golden child https://www.instagram.com/kathrynhollispeters/
Kathy Kolla Arrested Development https://www.imdb.me/kathykolla https://www.instagram.com/kathykolla/
KELVIN BROWN Peacock BUST DOWN, NBC's THIS IS US
Kelvin Brown Actor Peaceock "Bust Down" NBC's "This Is Us" https://www.imdb.com/name/nm0113998/?ref_=nv_sr_srsg_0
Kennedy Garcia Actor https://www.instagram.com/kennedyjean04/
Kyle Harris Actor https://www.instagram.com/kyleharris/
Larry Namer E! Founder https://www.instagram.com/larry.namer/
LILY BROOKS O'BRIANT Apple TV+ series Life By Ella https://www.imdb.com/name/nm7106360/ https://www.instagram.com/lilybrooksobriant/
Lisa Crosato Actress and Director The Sperliegirl Show, The Mule and upcoming A Day in the Valley, Managed https://www.instagram.com/lisakcrosato/
Lizette Santiago Actress: La Wija
MASON McNULTY Actor\ Schooled https://www.imdb.com/name/nm4317173/?ref_=nv_sr_srsg_0 https://www.instagram.com/mason.mcnulty/
Massiel Tavevas Actor Ms Dominican Republic https://www.imdb.com/name/nm2673371/?ref_=nv_sr_srsg_0
Meitar Paz Director and Actress known for Invisible Flags, Mirand's Victim Upcoming Ghost Written and First String 2 https://www.instagram.com/meitarpaz/
Michelle Ebony Hardy "Lace" Exec Producer Show Runner
Misa D'Angelo Actress: Netflix "Hache" https://www.imdb.com/name/nm5913010/?ref_=fn_al_nm_1
Misha Crosby Actor American Horror Story
Nadia Dawn Red carpet host http://imdb.me/NADIADAWN https://www.instagram.com/nadiadawndhawan/
Nana Churcher Author and TV & Radio Talk Show host in London England. Author of Book "The Power of Your Words" TV & Radio Host known in London "The Nana Churcher Show" upcoming TV Series The Power of your Words https://www.instagram.com/nanachurcher/
Naomi Grossman Actor American Horror Story
Natalie Robinson Digital Influencer
Newton Mayenge HBO "Winning Time" https://www.instagram.com/newtonmayenge/?hl=en
NICHOLAS AND PAMELA GUEST
Patrick Barnitt(Actor: Picard)
Paul Hemmes(Filmmaker(Maya< Eyes Open Upon Waking)
Rachelle Henry Actress Gaslight opposite Julie Roberts https://www.instagram.com/therachellehenry/
REX DEAN sci-fi family film SPACE BABY
Rich Ting Netflix Partner Track and also Warrior and the Man in the High Castle https://www.instagram.com/richtingworld/
Rory Ogden actress: (WWYD on ABC) also in central authority
ROSIE PEARSON EMMY NOMINATED PR FOR REKINDLING CHRISTMAS MOVIE AND NO MORE GOIDBYES
Saarah Wassel Influencer / Actress https://www.instagram.com/beautymomme/
Saint Heart Actor
Sallieu Sesay Actor MANODROME which just premiered at the Berlin International Film Festival. https://www.instagram.com/sallieu/
Samantha Bailey Actress/ Model/ Influencer https://www.instagram.com/samanthaabailey1/
SASHA ANNE YouTube channel Sasha Anne https://www.imdb.com/name/nm10658239/?ref_=tt_cl_t10 https://www.instagram.com/simplysashaanne/
SERENITY GRACE RUSSELL Apple TV series, Surface https://www.imdb.com/name/nm11410570/ https://www.instagram.com/serenitygracerussell/
Shaka Smith Actor / TV Host https://www.instagram.com/shakastrong/
Stuart Brazell Actress/ Influencer https://www.instagram.com/stuartbrazell/
Susan Lavella Alien Nation, Scrooged and upcoming Dear Mother, The Decision https://www.instagram.com/susanlavelle_actress/
Talon Reid Actor/Artist/DJ
TAYLOR FANGMANN Actor \ Class of 1970 https://www.instagram.com/taylormfangmann/
Tim Realbuto Actor known for The Sopranos, The Emperor's Club and upcoming Lead in Film Bobcat Moretti opposite of Taryn Manning https://www.instagram.com/timrealbutoofficial/
TIZIANA ROCCA CEO "Filming Italy" https://www.instagram.com/tizianarocca/
Tony Vinciquerra current Chairman and CEO of Sony Pictures Entertainment
Ulka Simone Mohanty Actor "Turning Red" https://www.imdb.com/name/nm2769464/?ref_=nv_sr_srsg_0
Venus Moore Influencer https://www.instagram.com/bodybyvenus/
VINCENT DE PAUL TWO TIME EMMY WINNER http://www.imdb.com/name/nm0210885/ https://www.instagram.com/vincentdepaul12/
Whitney Bowers Actor " Love XO" https://www.instagram.com/mswhitneybowers/?hl=en
William Gaines Actor Warner Brothers Studios
Zia Domic Actor https://www.instagram.com/zia.domic/