Merry Christmas, Happy Holidays, and Happy New Year from The Rat Pack: Dean, Frank, & Sammy, as they sing "Santa Claus Is Coming to Town" To You & All of your Loved Ones, from Entertainment & Sports Today and Entertainment Today!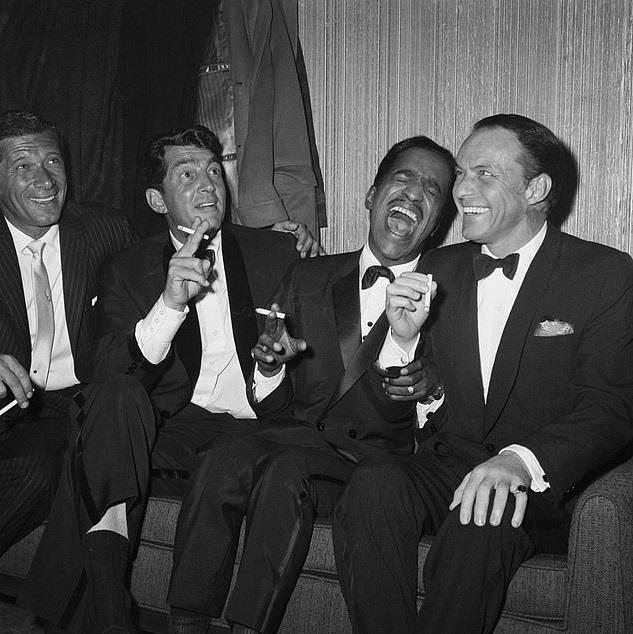 In this live sold-out Concert, you will witness an amazing Tribute to The Rat Pack, from Pala Casino Resort & Spa, which has daily live music on stage, with major concerts every Friday & Saturday. This Vegas Rat Pack treats audiences to the greatest hits of the legendary trio: Frank Sinatra, Dean Martin, and Sammy Davis Jr. It is filmed from the first row to give you a great view and the feeling of being there yourself!
So let us drift back to a Tuxedo-ed, glamorous era where the famous rubbed shoulders with the politicians and partied hard.  Frank, Sammy & Dean, all around entertainers injected their songs into a lifestyle that everyone wanted.
The lights dim, the room quiets and the announcer says, "ladies and gentlemen, direct from the bar… Dean Martin!". Dean opens the show with a few songs and some relaxed humor, introduces Sammy to kick up the energy, then Frank appears to belt a few great standards. The guys then take the stage together to sing and joke their way to a fun finale, including audience interaction along the way.
"A Toast to the Rat Pack" takes you on a musical journey featuring the greatest hits from the legendary Frank Sinatra, Dean Martin, and Sammy Davis Jr.  This production will treat you to Sinatra classics, and trademark hits including "Come Fly With Me", "Lady is a Tramp", "My Way", and "New York, New York"! Sway to the soothing sounds of Dino with great songs like "Volare", "Everybody Loves Somebody Sometime", and "That's Amore"! And from the dynamic Sammy Davis Jr… "That Old Black Magic", "Mr. Bojangles" and "Candy Man"! These guys not only sing like their heroes, but they also physically resemble them on stage, share their unique mannerisms and even banter like they're at the Sands taking part in the "Summit".
So, join us in this video and take a trip down memory lane to a glamorous era where Frank, Sammy and Dean lived the lifestyle everyone wanted, as they sang, laughed and joked their way through unforgettable shows that lit up the Strip. You will take a trip back to the glamorous, hot, sparkling nights of Las Vegas. Experience world famous recordings, great laughs and the spirit that brings the music and lives of these legendary characters together again!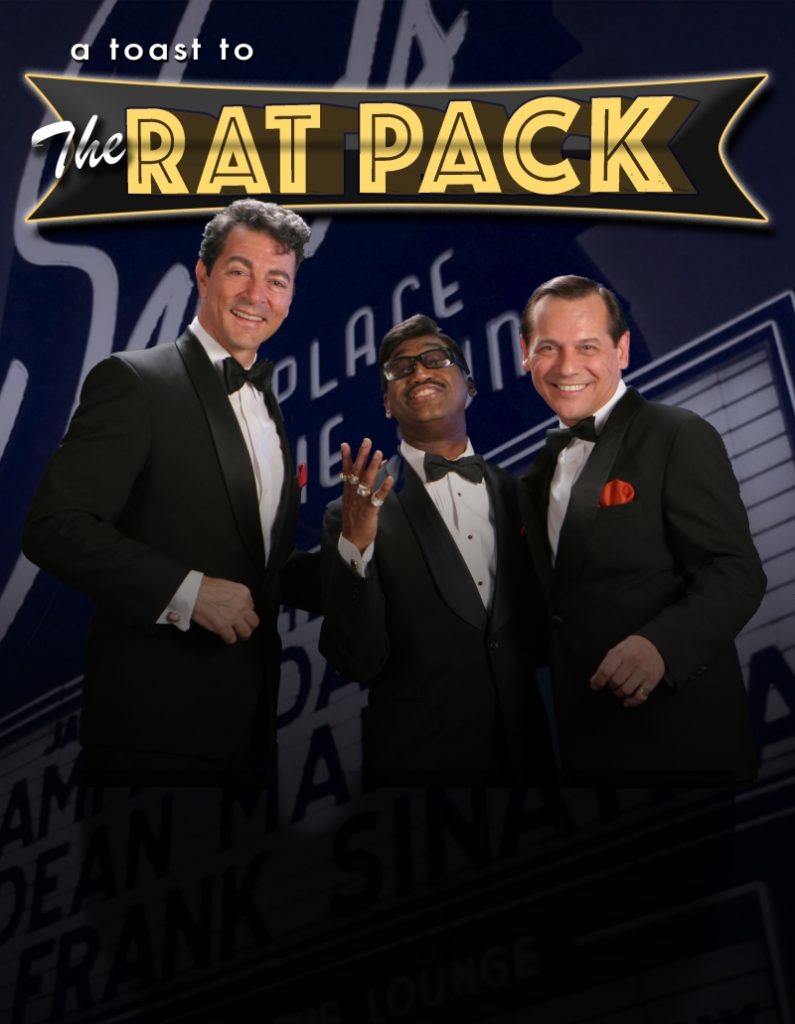 Return to the days of glitzy nights in Las Vegas with the talented cast of: Sebastian Anzaldo as Frank Sinatra, Andy DiMino as Dean Martin, Lambus Dean as Sammy Davis, Jr. accompanied by The Rat Pack Orchestra. Their picture-perfect style, talent and close camaraderie bring the beloved music and lives of these legendary entertainment icons back together again!
In the below photo I am posing in a Photo Op in the post-show VIP Meet & Greet with the Rat Pack: Dean, Sammy, and Frank, and in the photo below that the original Rat Pack: Dean, Sammy, and Frank from 1961. In the photo below that are the current Rat Pack from this show: Dean, Sammy, and Frank, posing in the exact same position as the original Rat Pack, so that you can compare them to the original Dean, Sammy, and Frank- and you will feel like you are back in time and watching the Rat Pack perform in their prime in 1961! This tribute concert is exactly 60 years later in 2021: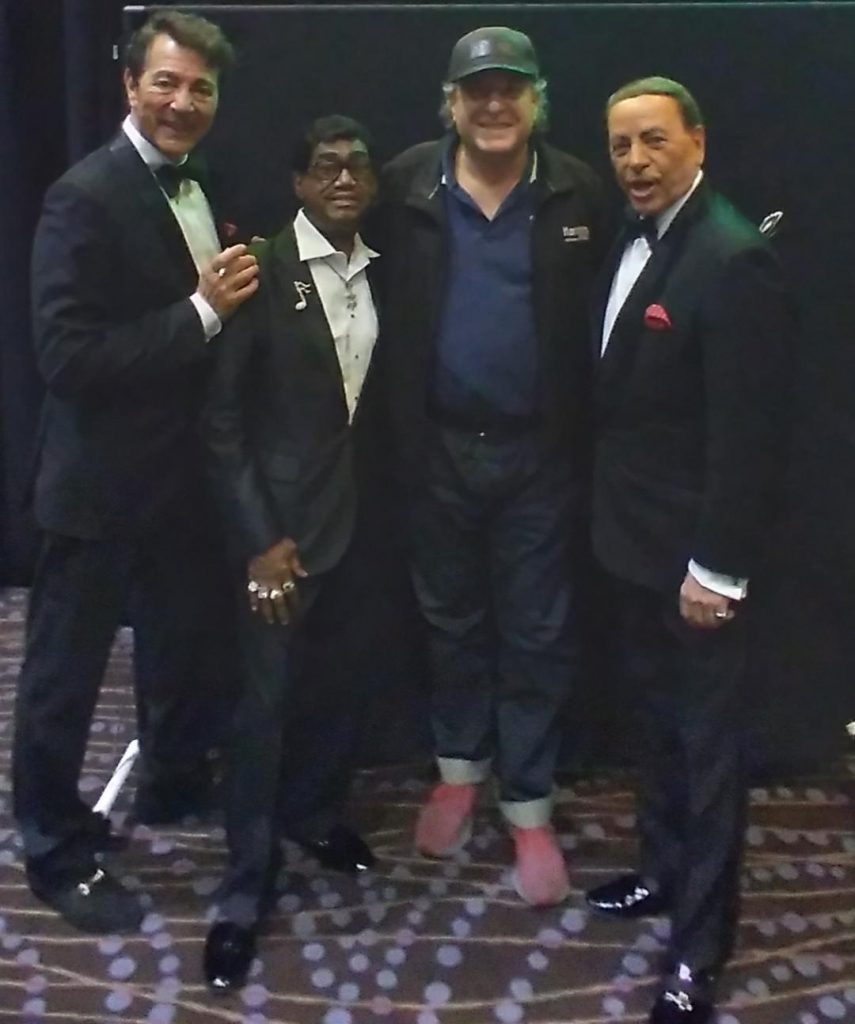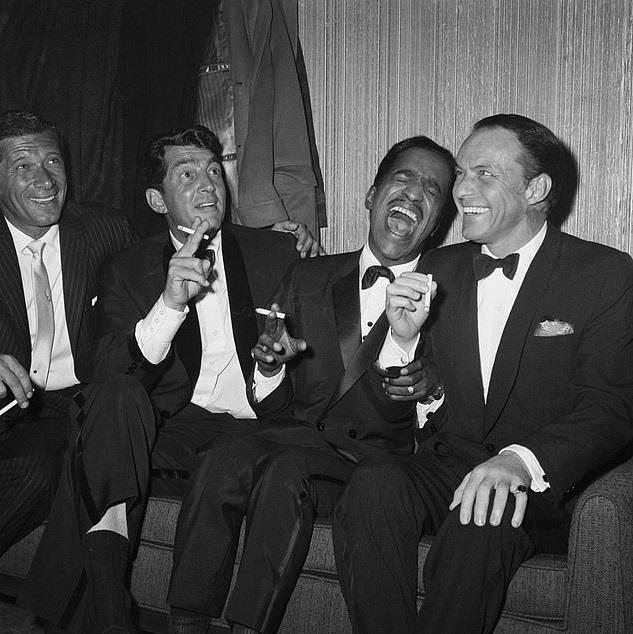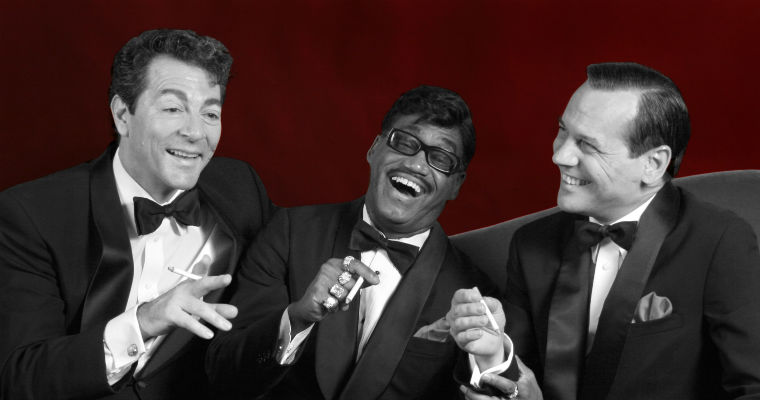 In the below photo I am posing with the 2nd lead singer of the original Platters, who was also watching this great concert: