Into the Sun Entertainment, a film production company founded by artist, filmmaker, and influencer Yi Zhou will host an Oscars viewing party as a celebration of the diversity and inclusive representation in Hollywood.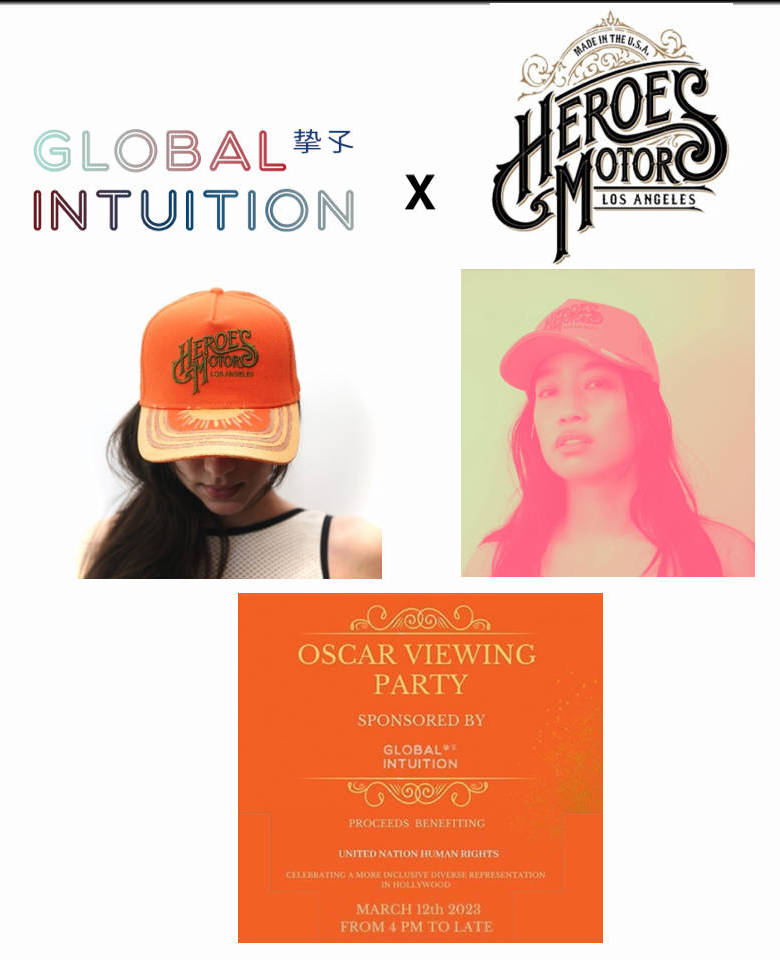 The viewing will take place March 12th at the SkyBar at the Mondrian Hotel in West Hollywood. Guests can view the Award Ceremony from 4-8pm, and an after party will follow immediately after until 2am. There will be a live DJ, drinks, and fashion apparel from Global Intuition, a sustainable and slow-fashion brand founded by Yi Zhou.  A percentage of the ticket sales will go towards supporting the United Nation's fight against Racism, Hate Speech and Promotion of Inclusion and Diversity. Into the Sun hopes to raise awareness about those affected by prejudice and discrimination with the donation from the tickets sales: : https://www.eventbrite.com/e/oscar-viewing-party-by-yi-zhou-and-into-the-sun-entertainment-tickets-546389715347?fbclid=PAAaYBlz9s2qaGm4QjL3apzTJfjwkUVvFn5ck3jgeOGN9MXFy9enVqGGq0pcs
"I look forward to celebrating with all of you for a more inclusive future and for more hope for first time directors as well. Although we can't compare the nature of pain and their social economical and legal implications. It has been a lot of progress in the past few years to highlight the difficulties of different groups such as the LGBTQ community such as a representation inclusion for black Asian and minority communities and deaf community and as we have seen in the latest Oscar which has been really rewarding thanks to the people who have come forward in the past revealing their truth that helped Me-too, Black Lives Matter, no to Asian hate and the latest Academy awards has proven the work has been fruitful in bringing more diversity including for the deaf community.
We wish to highlight about the boycott of the industry which blocks first timers from having a movie greenlit because of the difficulties for first time filmmakers to have the main cast locked so far. This is not just a personal issue, but it is an issue that affects a lot of filmmakers as first-time filmmakers trying to make it in Hollywood.
The same problem is also linked to a representation with an agent or the manager or the lawyer and entertainment do not wish to represent first time filmmakers and directors because if you have not done a movie yet, so nobody wants to represent you. In the same way if you have not done a movie no Studio no streamer wants to give any funding because you are a first time Director. This is a problem that is paralyzing for a lot of filmmakers who have ambition to make it in entertainment and not to make a movie with 500$. I hope to be able to use my voice to bring more inclusivity in every way." Says Zhou
Global Intuition will be a sponsor of the event for the occasion. Global Intuition is a Beverly Hills fashion brand created by Yi Zhou who is launching an upcoming partnership with Heroes Motors for the occasion. The collaborative line will feature streetwear items and accessories such as caps. Global Intuition, a brand focused on the concept of slow fashion, has been launching clothing lines since 2019, with great acclaim and popularity.
Heroes Motorcycles, founded by Serge Bueno, is a vintage motorcycle and bike shop. Influenced by his French work and education in design, Bueno has created timeless pieces to showcase at his gallery in LA. The collaboration between the two brands marks an upcoming rise of sustainable fashion and the intersection between creativity and lasting functionality. With Zhou's passion for her clothing line and Bueno's enthusiasm for his craft, this partnership is long awaited and greatly anticipated and launched during the event.
www.intothesunentertainment.com
www.globalintuitionbrand.com
Courtesy of Global Intuition and Into the Sun Entertainment.